FUND MANAGERS & ANALYSTS
---
Developers of Chaos Theory
& Mandelbrot Generator
Algorithms
---

Fibonacci - W.D. Gann
Elliott Wave - J. M. Hurst
SPECIFICALLY TAILORED
---
---
A MUST READ FOR ANY UNDERSTANDING
of the current
GLOBAL MACRO ECONOMIC
ENVIRONMENT
---
---
FREE INTRODUCTORY
MAILING
The Latest Quarterly Advisory
62 pages
EXTEND & PRETEND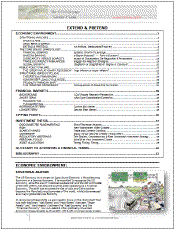 Click page to view Index
Add Promo Code: "Introduction"
in the Subject Heading
The Latest Monthly
MONTHLY MARKET COMMENTARY
12 pages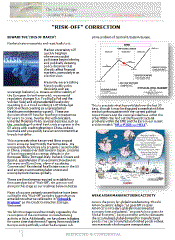 Click page for Front Page
Add Promo Code: "MMU"
in the Subject Heading
---

The Elliott Wave Principle
Prechter & Neely Methods
FREE INTRODUCTORY
MAILING
TECHNICAL ANALYSIS
RESEARCH
W.D.Gann
Elliott Wave Principle
J.M Hurst
PROPRIETARY
Chaos Theory
Mandelbrot Generators
Fibonacci Conditions
Latest Boundary Condition
Analysis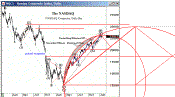 Click chart to view
Add Promo Code: "Technical"
in the Subject Heading
---
FREE INTRODUCTORY
ACCESS
FACEBOOK

DAILY TIPPING POINT ARTICLE POSTS
SAMPLE PAGE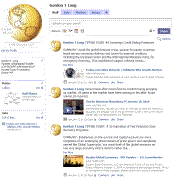 Click page to view Index
Add Promo Code: "Facebook"
in the Subject Heading
---
CUSTOMIZE YOUR RESEARCH EFFORTS
TIPPING POINT
TAG ENGINE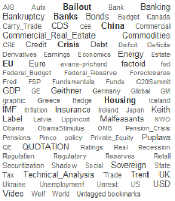 Click page to view Index
Free Access to Our Tag Engine for detailed research behind our Tipping Points.
OVER 1000 ARTICLES INDEXED
each with an
Executive Summary - Abstract
SAMPLE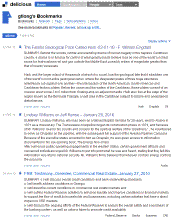 Click page to view Index
Add Promo Code: "Tag Engine"
in the Subject Heading
---
| | |
| --- | --- |
| LATEST PUBLICATIONS | RSS |
COMMENTARY for all articles by Gordon T Long
SULTANS OF SWAP: BP Potentially More Devastating then Lehman!

As horrific as the gulf environmental catastrophe is, an even more intractable and cataclysmic disaster may be looming. The yet unknowable costs associated with clean-up, litigation and compensation damages due to arguably the worldís worst environmental tragedy, may be in the process of triggering a credit event by British Petroleum (BP) that will be equally devastating to global over-the-counter (OTC) derivatives. The potential contagion may eventually show that Lehman Bros. and Bear Stearns were simply early warning signals of the devastation lurking and continuing to grow unchecked in the $615T OTC Derivatives market.

What is yet unknowable is what the reality is of BPís off-balance sheet obligations and leverage positions. How many Special Purpose Entities (SPEs) is it operating? Remember, during the Enron debacle Andrew Fastow, the Enron CFO, asserted in testimony nearly 10 years ago that GE had 2500 such entities already in existence. BP has even more physical assets than Enron and GE. Furthermore, no one knows the true size of BPís OTC derivative contracts such as Interest Rate Swaps and Currency Swaps. Only the major international banks have visibility to what the collateral obligations associated with these instruments are, their credit trigger events and who the counter parties are. They are obviously not talking, but as I will explain, they are aggressively repositioning trillions of dollars in global currency, swap, derivative, options, debt and equity portfolios.

EXTEND & PRETEND: A Matter of National Security

There is something seriously wrong in America. We all sense it, but few in the mainstream media are willing to touch it or can effectively articulate it within the publicís sound-bite oriented attention span.

It isnít just about the remnants of the financial crisis; it isnít the protracted jobs recession and slow recovery; it isnít the trillions of dollars in deficit spending; it isnít the degree of rampant financial malfeasants. It is something deeper which reaches into the soul of who we are as a people and society. It will soon be the central theme to your investment strategy and financial security.

On the surface it might appear we have lost our optimism about the future and our confidence that America is still the Ďbeacon on the hillí that countries around the world admire and look to for leadership. Though our children mouth the platitudes taught by older generations, they ring hollow in the hallways with video surveillance, motion detectors and metal detectors when recited by them. The high minded ideals seem misplaced in unemployment lines where they stand with freshly minted advanced degrees in hand, huge education debts and little hope other than the faint possibility of a non-paying internship position.

It isnít that the American people have changed. Our government has changed.

To Be added to the Extend & Pretend Mailing List:

Add Promo Code: "EXTEND & PRETEND"

in the Subject Heading to be notified of each release

For GOLD DECISION TREE -- ADD Promo Code; "TREE"

For TIPPING POINT OVERLAY MAP - Add Promo Code "TP MAP"
---
READER ROADMAP - 2010 TIPPING POINTS aid to positioning COMMENTARY
SOVEREIGN DEBT PIIGS

EU BANKING CRISIS
BOND BUBBLE

STATE & LOCAL GOVERNMENT

CENTRAL & EASTERN EUROPE
BANKING CRISIS II
RISK REVERSAL

COMMERCIAL REAL ESTATE

CREDIT CONTRACTION II

RESIDENTIAL REAL ESTATE - PHASE II
EXPIRATION FINANCIAL CRISIS PROGRAM
US FISCAL IMBALANCES
PENSION CRISIS
CHINA BUBBLE
POSTS: WEEKEND 07-03/04-10
GEO-POLITICAL TENSIONS - ISRAEL / KOREA / IRAN
IRAN
ISRAEL
KOREA
Will Austerity Be The Catalyst For War ZH
Margaret Thatcher, who came to power oddly enough on a "mandate to smash inflation, smash the unions and downsize government", saw her popularity immediately slide to 25% as people realized the very real pain associated with austerity and a regime fighting run away government. On very rare occasions, the people of a country do end up making the decision to take on hardship, instead of kicking the can down the road. Yet they promptly grow to regret their decision. So what was it that saved the government, and allowed the Conservatives a second term in which to complete the painful austerity project?

The declaration of war by Argentina's General Galtieri over the Falkland Islands. The result was soaring popularity for the Iron Lady, and the rest is history.

Looking forward, now that all of Europe is gripped in austerity, and make no mistake - this very same austerity is coming to the US on very short notice, and popularity ratings for all political parties are crashing, has the political G-8/20 elite been focused a little too much on the Falkland war? Is war precisely the diversion that Europe and soon America hope to use in order to deflect anger from policies such as Schwarzenegger's imposition of minimum wage salaries yesterday? And is there a Gallup or some other polling "unpopularity" threshold that the G-20 is waiting for before letting all those aircraft carriers parked next to the Persian Guld loose?

The Thatcher experience shows how fragile support for painful economic policies can be even when the democratic mandate for those polices has been won. Like the Canadian and Scandinavian austerity experience in the 1990s, the painful programs adopted succeeded as much by luck as by political bravery. And this is what worries me. It's not that I'm ideologically wedded to one side or the other, it's that the precedents just aren't encouraging. The required austerity will be deeply painful and politically risky. Policymakers won't make it happen, so the bond market will make it happen instead.
SOVEREIGN DEBT & CREDIT CRISIS
EU's 'Opposite Twins' Clash Over Future WSJ
GREECE
ITALY
SPAIN / PORTUGAL
FRANCE
GERMANY
Germany OKs Diluted 'Naked' Ban WSJ
UK
Gove puts brakes on school rebuilds FT
JAPAN
Japan Bonds Advance for Fourth Week on Concerns Global Growth Is Slowing BL
CHINA
DUBAI WORLD
USA
US jobs data hint at flagging recovery FT
Payrolls fall for first time this year
Figures confirm slowdown in labour market FT
The ECRI Leading Indicator Collapses Even Further BI
The Economic Cycle Research Institute 's leading economic indicator continues to drop, energizing calls for a double dip.
We are just 2.3 points away from that critical -10 threshold on the ECRI WLI which at least historically, has guaranteed a recession. Just the freefall itself is vertigo inducing, and the number's release at 10:30 Eastern is what pushed the market even further lower as bullish indicator after indicator collapse.
Note though that the ECRI itself has openly disagreed to past recession conclusions made about its declining indicator, as made above. Apparently it's not so simple. See their objection here
Visualizing Why The Future Of Europe's Financial System Hangs By A Thread ZH
This highly informative (and very disturbing) graphic prepared originally in 2009 by the Guardian, makes it all too clear just why Europe is so concerned about its banking sector, and if it isn't, why it most certainly should be. While the top 5 banks in the US have roughly $7 trillion in assets (all of which are largely undercapitalized, as the little black circles show a bank's market cap, thus demonstrating the gaping hole between assets and equity, and yes, these are dated as they indicate the mkt caps as of early 2009, but that is largely irrelevant for this exercise), just the top five banks in France alone have nearly $1 trillion more in assets than all of the US banks (and are even more undercapitalized). Add to this the UK, Germany, Spain, Italy, Belgium, and the Netherlands, all of which are intricately interconnected with one bank's assets representing another bank's liabilities, in the world's biggest circle jerk, and you can see why quite literally the fate of the world depends on Europe containing the fallout from the ongoing financial crisis.
Imagine for a second that these tens, if not hundreds, of trillions in assets in European banking assets are marked to market, even as the liabilities are completely fixed, thus crushing trillions in equity value, and you can see just how precarious the financial stability of the entire world is. One little falling domino forcing a MTM scramble across the banking sector will end Europe's financial system. The only amusing consequence of this doomsday hypothesis is visualizing the powerless and decentralized consortium of the ECB, BOE and SNB attempting to stop an avalanche of a hundred trillion in busted bank assets. One can see why Jean Claude Trichet is the world's most nervous human being.
PS - for clarification, the underlying market cap data is dated, but the held assets have not changed much since the chart's creation.
Treasury Two-Year Yield Drops to Record Low on U.S. Jobs, China Growth BL
STATE & LOCAL GOVERNMENT/b>




HUNGARY

DODD FRANK ACT

RATING AGENCIES

Early Adapters- Pensions Rein In Risk WSJ

RRESIDENTIAL REAL ESTATE - PHASE II

Foreclosed Homes Sell at 27% Discount as Supply Grows BL

EXPIRATION FINANCIAL CRISIS PROGRAM/b>

PENSION & ENTITLEMENTS CRISIS

Early Adapters- Pensions Rein In Risk WSJ



Payrolls fall for first time this year
Figures confirm slowdown in labour market FT
Companies Are About To Spend $150 Billion Buying Back Shares Instead Of Investing In Jobs Or Expansion BI
The Scariest Job Chart Ever Gets Uglier
The chart we've dubbed "The Scariest Job Chart Ever" continues to be, well, scary, following today's June Non-Farm Payrolls Report.
As you can see from the low line of the chart, put together by Calculated Risk, we're clearly not enjoying a v-shaped ascent like we've seen during other jobs recoveries. And what's more, if you look just at the dotted line, which is based on private payrolls, it really looks like we've stalled out.
The numbers:
Non-farm payrolls fell 125K
Unemployment is at 9.5%, down from 9.7%
PRIVATE job creation was just over 80K, which was weak.
Average hourly earnings actually slipped 0.1%.
Futures are actually ticking up modestly, a sign of how much negativity had been expected.
The full data set can be found here.
See here for 12 charts on the overall state of the labor market >
Context: The market is thirsty for a good number here, following a very weak May report, and a string of consistently mediocre economic reports since then, including major stagnation in weekly claims.
A few headline numbers to look for:
The market is looking for a payrolls decline of about 100 to 110K owing to major cutbacks in the Census.
Deutsche bank expects Census cuts to hit 230K, which means private payroll GAINS need to be over 100K to compensate.
The unemployment rate is expected to be around 9.8%, but this number has become somewhat secondary and ignored, owing to fluctuations that result from people moving from the discouraged worker category to the actively seekers.
GOVERNMENT BACKSTOP INSURANCE
---
OTHER TIPPING POINT CATEGORIES NOT LISTED ABOVE/b>

GOLD MANIPULATION

MARKET WARNINGS
Indicators give investors cause for concern
Biggs Sells Technology Stocks on Concern `Soft Patch' to Worsen BL
Concern governments around the world are curtailing stimulus measures too soon spurred Barton Biggs to sell about half of his stock investments this week.
FLASH CRASH - HFT - DARK POOLS
Hedge-Fund Lending Draws Scrutiny
INNOVATION
VIDEO TO WATCH
INTERESTING ARTICLES - GENERAL
QUOTE OF THE WEEK
If you feel comfortable being in the US dollar you would feel comfortable living in Chernobyl selling Real Estate.
Jim Sinclalair
---
ZHHstrong> - Zero Hedge, BI - Business Insider, WSJ - Wall Street Journal, BL - Bloomberg, FT - Financial Times
BUY ANY BOOK/font>

GET 2 MONTH SUBSCRIPTION TO

MONTHLY MARKET COMMENTARY

BOOKSTORE
Gordon T Long is not a registered advisor and does not give investment advice. His comments are an expression of opinion only and should not be construed in any manner whatsoever as recommendations to buy or sell a stock, option, future, bond, commodity or any other financial instrument at any time. While he believes his statements to be true, they always depend on the reliability of his own credible sources. Of course, he recommends that you consult with a qualified investment advisor, one licensed by appropriate regulatory agencies in your legal jurisdiction, before making any investment decisions, and barring that, we encourage you confirm the facts on your own before making important investment commitments.
© Copyright 2010 Gordon T Long. The information herein was obtained from sources which Mr. Long believes reliable, but he does not guarantee its accuracy. None of the information, advertisements, website links, or any opinions expressed constitutes a solicitation of the purchase or sale of any securities or commodities. Please note that Mr. Long may already have invested or may from time to time invest in securities that are recommended or otherwise covered on this website. Mr. Long does not intend to disclose the extent of any current holdings or future transactions with respect to any particular security. You should consider this possibility before investing in any security based upon statements and information contained in any report, post, comment or recommendation you receive from him.
WEEKEND
07-03/04-10
JUNE
SOVEREIGN DEBT PIIGS
EU BANKING CRISIS
BOND BUBBLE
STATE & LOCAL GOVERNMENT
CENTRAL & EASTERN EUROPE
BANKING CRISIS II
RISK REVERSAL
COMMERCIAL REAL ESTATE
CREDIT CONTRACTION II
RESIDENTIAL REAL ESTATE - PHASE II
EXPIRATION FINANCIAL CRISIS PROGRAM
US FISCAL IMBALANCES
PENSION CRISIS
CHINA BUBBLE
CHRONIC UNEMPLOYMENT
INTEREST PAYMENTS
US PUBLIC POLICY MISCUES
JAPAN DEBT DEFLATION SPIRAL
US RESERVE CURRENCY.
GOVERNMENT BACKSTOP INSURANCE
SHRINKING REVENUE GROWTH RATE
FINANCE & INSURANCE WRITE-DOWNS
RETAIL SALES
CORPORATE BANKRUPTCIES
US DOLLAR WEAKNESS
GLOBAL OUTPUT GAP
CONFIDENCE - SOCIAL UNREST
ENTITLEMENT CRISIS
IRAN NUCLEAR THREAT
OIL PRICE PRESSURES
FOOD PRICE PRESSURES
US STOCK MARKET VALUATIONS
PANDEMIC
US$ RESERVE CURRENCY
TERRORIST EVENT
NATURAL DISASTER
READING THE RIGHT BOOKS?
NO TIME?
WE HAVE IT ANALYZED & INCLUDED IN OUR LATEST RESEARCH PAPERS!
Book Review- Five Thumbs Up for Steve Greenhut's Plunder! Mish