FUND MANAGERS & ANALYSTS
---
Developers of Chaos Theory
& Mandelbrot Generator
Algorithms
---

Fibonacci - W.D. Gann
Elliott Wave - J. M. Hurst
SPECIFICALLY TAILORED
---
---
A MUST READ FOR ANY UNDERSTANDING
of the current
GLOBAL MACRO ECONOMIC
ENVIRONMENT
---
---
FREE INTRODUCTORY
MAILING
The Latest Quarterly Advisory
62 pages
EXTEND & PRETEND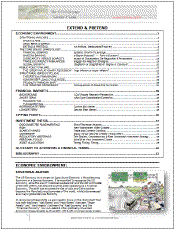 Click page to view Index
Add Promo Code: "Introduction"
in the Subject Heading
The Latest Monthly
MONTHLY MARKET COMMENTARY
12 pages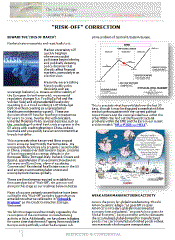 Click page for Front Page
Add Promo Code: "MMU"
in the Subject Heading
---

The Elliott Wave Principle
Prechter & Neely Methods
FREE INTRODUCTORY
MAILING
TECHNICAL ANALYSIS
RESEARCH
W.D.Gann
Elliott Wave Principle
J.M Hurst
PROPRIETARY
Chaos Theory
Mandelbrot Generators
Fibonacci Conditions
Latest Boundary Condition
Analysis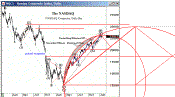 Click chart to view
Add Promo Code: "Technical"
in the Subject Heading
---
FREE INTRODUCTORY
ACCESS
FACEBOOK

DAILY TIPPING POINT ARTICLE POSTS
SAMPLE PAGE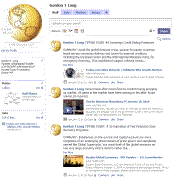 Click page to view Index
Add Promo Code: "Facebook"
in the Subject Heading
---
CUSTOMIZE YOUR RESEARCH EFFORTS
TIPPING POINT
TAG ENGINE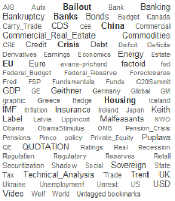 Click page to view Index
Free Access to Our Tag Engine for detailed research behind our Tipping Points.
OVER 1000 ARTICLES INDEXED
each with an
Executive Summary - Abstract
SAMPLE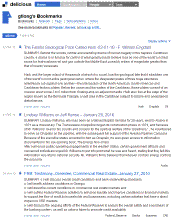 Click page to view Index
Add Promo Code: "Tag Engine"
in the Subject Heading
---
| | |
| --- | --- |
| LATEST PUBLICATIONS | RSS |
COMMENTARY for all articles by Gordon T Long
EXTEND & PRETEND: Stage I Comes to an End!

The Dog Ate my Report Card

Both came to an end at the same time: the administration's policy to Extend & Pretend has run out of time as has the patience of the US electorate with the government's Keynesian economic policy responses. Desperate last gasp attempts are to be fully expected, but any chance of success is rapidly diminishing.

Before we can identify what needs to be done, what the administration is likely to do and how we can preserve and protect our wealth through it, we need to first determine where we are going wrong. Surprisingly, no one has assessed the results of the American Recovery & Reinvestment Act 2009 (ARRA) which was this administration's cornerstone program to place the US back on the post financial crisis road to recovery.

We can safely conclude either:

<![if !supportLists]>1- <![endif]>The administration completely under estimated the extent of the economic crisis, even though we were well into it when the ARRA was introduced.

<![if !supportLists]>2- <![endif]>The administration was unable to secure the actually required stimulus amount which was likely 4-5 times that approved.

<![if !supportLists]>3- <![endif]>The administration failed to implement the program in a timely manner.

<![if !supportLists]>4- <![endif]>The administration failed to diagnose the problem correctly and that in fact it is a structural problem versus a cyclical and liquidity problem, as they still insist it to be.

I personally believe it is all four of the above.

SULTANS OF SWAP: BP Potentially More Devastating then Lehman!

As horrific as the gulf environmental catastrophe is, an even more intractable and cataclysmic disaster may be looming. The yet unknowable costs associated with clean-up, litigation and compensation damages due to arguably the world's worst environmental tragedy, may be in the process of triggering a credit event by British Petroleum (BP) that will be equally devastating to global over-the-counter (OTC) derivatives. The potential contagion may eventually show that Lehman Bros. and Bear Stearns were simply early warning signals of the devastation lurking and continuing to grow unchecked in the $615T OTC Derivatives market.

What is yet unknowable is what the reality is of BP's off-balance sheet obligations and leverage positions. How many Special Purpose Entities (SPEs) is it operating? Remember, during the Enron debacle Andrew Fastow, the Enron CFO, asserted in testimony nearly 10 years ago that GE had 2500 such entities already in existence. BP has even more physical assets than Enron and GE. Furthermore, no one knows the true size of BP's OTC derivative contracts such as Interest Rate Swaps and Currency Swaps. Only the major international banks have visibility to what the collateral obligations associated with these instruments are, their credit trigger events and who the counter parties are. They are obviously not talking, but as I will explain, they are aggressively repositioning trillions of dollars in global currency, swap, derivative, options, debt and equity portfolios.
---
READER ROADMAP - 2010 TIPPING POINTS aid to positioning COMMENTARY
SOVEREIGN DEBT PIIGS

EU BANKING CRISIS
BOND BUBBLE

STATE & LOCAL GOVERNMENT

CENTRAL & EASTERN EUROPE
BANKING CRISIS II
RISK REVERSAL

COMMERCIAL REAL ESTATE

CREDIT CONTRACTION II

RESIDENTIAL REAL ESTATE - PHASE II
EXPIRATION FINANCIAL CRISIS PROGRAM
US FISCAL IMBALANCES
PENSION CRISIS
CHINA BUBBLE
POSTS: MONDAY 07-12-10
GEO-POLITICAL TENSIONS - ISRAEL / KOREA / IRAN
IRAN
ISRAEL
KOREA
SOVEREIGN DEBT & CREDIT CRISIS
Beyond the False Growth vs. Austerity Debate PIMCO
GREECE
ITALY
SPAIN / PORTUGAL
Head Of Largest Private Portuguese Bank Forced To Deny Bankruptcy Rumors zh
FRANCE
GERMANY
UK
JAPAN
Japan Ruling Party Pummeled in Vote WSJ
Japan Just Showed Why U.S. Democrats Will Be Doomed If They Try To Raise Taxes BI
Kan Election Loss May Impede Effort to Cut Japan Debt BL
Could Japan Collapse? Diplomat
CHINA
China Trade Surplus Rebounds WSJ
US Export Push Fails As Chinese June Exports And Trade Surplus With America Hits Record ZH
Yet the June export record will likely be a fluke. Bloomberg quotes Shen Jianguang, Hong Kong-based economist at Mizuho Securities Asia Ltd, who warns: "Exports may see a sharp deceleration after July as demand in Europe and the U.S. weakens and a stronger Chinese currency, higher wages and reduced export tax rebates erode the competitiveness of Chinese goods. The government may have to intensify efforts to boost the domestic economy as they have limited control over external demand."
USA
Debt commission leaders paint gloomy picture AP

Bowles said if the U.S. makes no changes it will be spending $2 trillion by 2020 just for interest on the national debt.




Three Headwinds could threaten to drag GDP lower than forecast

Headwind 1: FISCAL POLICY goes from strongly expansionary to mildly restrictive, which could happen if the Bush tax cuts for the middle class are not extended.

Headwind 2: HOUSING overhang is still huge. Residential vacancies are around 5% of housing stock vs a historical average of 3.5% during 1985-2000. Housing prices are edging down again since the expiration of the home-buyers tax credit.

Headwind 3: EUROPEAN CRISIS would affect GDP through1) exports to Europe and exports to countries that trade with Europe, 2) wealth effect from declining European equities, and 3) credit availability. Offsetting those effects would be lower oil prices and lower long-term, risk-free yields if Europe's troubles worsened.



EU Under Pressure to Spell Out Stress Tests BL
European finance ministers are under pressure to disclose more about the stress tests being conducted on banks to see whether they could withstand losses if the region's debt crisis worsens.
Stress tests spur bank bond issues FT
Lenders eye improving investor sentiment with €18.4bn of issues
European banks are about to be crushed by debt maturities BI
Here's why Europe's financial sector is in far more trouble than America's right now.
European banks have a good $1.65 trillion of debt they need to roll over from 2010 - 2011, which is many times more than U.S. banks have to deal with, as shown by the Wall Street Journal graphic to the right. Note the difference between the light blue and red bars for each year.
WSJ:
As investors fret about European banks' exposures to Greece and other financially troubled countries, those banks' borrowing costs are rising sharply. That wouldn't be a problem if they didn't need to borrow, but as it happens they need to borrow quite a lot: This year and next, some $1.7 trillion in euro-area bank debt will come due, far more than among banks in the U.S., the U.K. or elsewhere.
If banks are forced to renew those borrowings at high interest rates, the resulting debt-service costs will make it still more difficult for them to earn their way out of their troubles. If they choose not to refinance, they'll have to sell assets and cut back on lending — anathema to European economies still struggling to recover.
Thus it's not just European government debts that have a wave of debt maturities to deal with, the banks do too, and the chart above is a key reason why Europe's debt problems are of a far more near-term nature than America's.
US is not AAA in new Chinese-made ratings Shanghai Daily
Dagong said it rated the US below China and 11 other countries, including Switzerland and Australia, because of high debt and slow growth. It warned that the US is among countries that might face rising borrowing costs and risks of default.

States Can't Count on Federal Bailout, Obama Appointees Say BL

Statement 159

In the first quarter, the four biggest U.S. lenders -- Bank of America, JPMorgan Chase & Co., Citigroup and Wells Fargo & Co. -- produced combined profit of $13.5 billion, the most since the second quarter of 2007. That figure probably fell by 28 percent in the second quarter, based on a Bloomberg survey of analysts' estimates. The banks are scheduled to announce results over the next two weeks, led by JPMorgan on July 15.

The second-quarter results may include gains taken under a U.S. accounting rule known as Statement 159, adopted by the Financial Accounting Standards Board in 2007, which allows banks to book profits when the value of their bonds falls from par. The rule expanded the daily marking of banks' trading assets to their liabilities, under the theory that a profit would be realized if the debt were bought back at a discount.




HUNGARYY
Bank Profits Depend on Debt-Writedown `Abomination' BL
Bank of America Corp. and Wall Street firms that notched perfect trading records in the first quarter are now depending on an accounting benefit last used in the depths of the credit crisis to prop up their results.
Bank Of America Hid Debt At The End Of The Quarter bi
DODD FRANK ACT

RATING AGENCIESRATING AGENCIES

PIMCO's Perspectives On Commercial Real Estate- "Expect Cap Rates Near Or Above 8%"

As part of its Commercial Real Estate Project, PIMCO has conducted an extensive overview of opportunities in the U.S. CRE market. In this most perplexing of markets, where if one follows REIT stock prices, a V-shaped recovery is all but guaranteed, PIMCO has a notably less optimistic outlook. Based on the framework of its well-documented "new normal" paradigm, the Newport Beach asset manager is far less sanguine about investment opportunities in the market - in evaluating prospects for the most relevant CRE valuation metric, PIMCO sees a gradual return to 8% capitalization rates. "the market can expect long term cap rates near or above 8%. In this case, even if properties with floating rate debt can successfully avoid defaults in the short term, rising longer term rates will create a floor for cap rates and limit recoveries." On the other hand, extrapolating from current CMBS spreads, the prevailing market expectation is for a current and future cap rate up to 150 bps lower. Which means that as securities backed by existing assets see their cash flows dry out, as all valuable assets get extinguished, the repricing in assorted CRE fixed income securities, and their equity counterpartes in the REIT realm, will likely have a very dramatic downward repricing event in the future.

Full PIMCO report

RRESIDENTIAL REAL ESTATE - PHASE II

EXPIRATION FINANCIAL CRISIS PROGRAM

PENSION & ENTITLEMENTS CRISIS





The Unspeakable Reason That Manufacturing Has To Be Part Of A US Economic Turnaround BI

It's More Than Just Birth-Death Mauldin

The Real Tragedy of Persistent Unemployment By Mohamed El-Erian PIMCO

1- Persistently high unemployment erodes the skills of any labor force, especially when joblessness is a big problem among the young. This reduces future productivity and growth potential.
2- A high rate of joblessness puts pressure on inadequate social safety nets like the unemployment benefit system. It also exacerbates the strain on government budgets already stretched at both the federal and state levels.
3- Stubbornly high unemployment makes those who are employed more cautious. By spending less, they aggravate the economic slowdown
4- Finally, high unemployment has historically induced companies and countries to become more inwardly oriented. Many firms have already moved to a "self-insurance" mode, including holding large cash balances rather than investing in equipment and hiring people.

Put all of this together, and you begin to get a sense of the importance of the employment reports. They are more than indicators of what has happened; they also shed light on what will likely happen going forward. The greater the persistence of high unemployment now, the higher the likelihood that it will drive future behavior of governments, companies and individuals

And Now, 700,000 Ex-Census Workers Are About To Flood The Market BI



GOVERNMENT BACKSTOP INSURANCE

BP nears date with destiny over its future FT BP Mulls Selling Off Billions in Assets WSJ


BP is in talks with independent oil and gas producer Apache on a deal worth as much as $10 billion that could include stakes in BP's Alaska operations.

New BP oil well cap to take days to fit FT
PetroChina open to closer ties with BP FT


Could join UK group in joint ventures or purchase assets

Louisiana Pushes BP for Fisherman Aid WSJ
BP Rumormill Update- Sunday Times Reports Exxon And Chevron Receive Green Light From Obama To Plot Takeover ZH


According to the Sunday Times, the Obama administration has given its blessing to Exxon and Chevron to consider takeover bids of the troubled major unimpeded. Because obviously any deal in the current environment must first and foremost get the Obama stamp of approval

More from Dow Jones/WSJ, this time presumably without the Fed's preclearance:

U.S. oil major Exxon has sought clearance from Washington DC to examine a takeover bid for BP PLC (BP.LN), according to the Sunday Times.

According to oil industry sources, the Obama administration had told Exxon and one other U.S. oil company, thought to be Chevron, that it would not stand in the way of a deal that could value BP at up to GBP100 billion, the newspaper said.

The sources said there was no certainty that Exxon would make a move, but said talks with Washington indicated a renewed interest as BP came closer to plugging their oil well in the Gulf of Mexico.

"There have been talks at a high level, and Exxon has expressed a serious interest. It is too early to talk about a bid yet, but they are clearing the way," a senior oil industry source told the newspaper.

A spokesman for Exxon declined to comment, the paper said.

Americans May Hate BP, But BP Could Soon be An American Company If Exxon Gets Its Way BI
Is it Safe to Buy British Petroleum 'Junk' Bonds? Dorsch




---
OTHER TIPPING POINT CATEGORIES NOT LISTED ABOVE
In U.S., VAT Is a Hard Sell WSJ
Too Rich to Live WSJ
The estate tax is set to come roaring back in January. That sets the stage for a perverse calculus: End it all—or leave a massive bill for your heirs to deal with.
CEOs Grapple With Creeping Expenses WSJ
Copper On Life Support After Shock Chinese Demand Drop BI
Shipments of copper and products into China fell for a third month in June to 328,231 tons, the customs office said July 10. That's 17 percent less than May and 31 percent less than a year earlier, according to Bloomberg calculations. Copper in London had its first quarterly decline since 2008 in the April-to-June period on concerns that the global economic recovery was weakening, widening the premium of Shanghai copper over the LME price.
FLASH CRASH - HFT - DARK POOLS

MARKET WARNINGS

Small Investors Flee Stocks WSJ

Small investors' faith in stocks has waned, and the pullback means ordinary investors are a declining force in a market increasingly dominated by professionals.

Even as Market Jumps Higher, Investors Head For Exits CNBC

Perhaps the past week's stock market rally was only a mirage: Fund-flow data showed retail investors ran for the exits even as the major averages were gaining...


GOLD MANIPULATION

VIDEO TO WATCH

INTERESTING ARTICLES - GENERAL

QUOTE OF THE WEEKQUOTE OF THE WEEK
---
ZH - Zero Hedge - Business Insider, WSJ - Wall Street Journal, BL - Bloomberg, FT - Financial Times
BUY ANY BOOK/font>

GET 2 MONTH SUBSCRIPTION TO

MONTHLY MARKET COMMENTARY

BOOKSTORE
Gordon T Long is not a registered advisor and does not give investment advice. His comments are an expression of opinion only and should not be construed in any manner whatsoever as recommendations to buy or sell a stock, option, future, bond, commodity or any other financial instrument at any time. While he believes his statements to be true, they always depend on the reliability of his own credible sources. Of course, he recommends that you consult with a qualified investment advisor, one licensed by appropriate regulatory agencies in your legal jurisdiction, before making any investment decisions, and barring that, we encourage you confirm the facts on your own before making important investment commitments.
© Copyright 2010 Gordon T Long. The information herein was obtained from sources which Mr. Long believes reliable, but he does not guarantee its accuracy. None of the information, advertisements, website links, or any opinions expressed constitutes a solicitation of the purchase or sale of any securities or commodities. Please note that Mr. Long may already have invested or may from time to time invest in securities that are recommended or otherwise covered on this website. Mr. Long does not intend to disclose the extent of any current holdings or future transactions with respect to any particular security. You should consider this possibility before investing in any security based upon statements and information contained in any report, post, comment or recommendation you receive from him.
MONDAY
07-12-10
JULY
| | | | | | | |
| --- | --- | --- | --- | --- | --- | --- |
| S | M | T | W | T | F | S |
| | | | | 1 | 2 | 3 |
| 4 | 5 | 6 | 7 | 8 | 9 | 10 |
| 11 | 12 | 13 | 14 | 15 | 16 | 17 |
| | 19 | 20 | 21 | 22 | 23 | 24 |
| 25 | 26 | 27 | 28 | 29 | 30 | 31 |
SOVEREIGN DEBT PIIGS
EU BANKING CRISIS
BOND BUBBLE
STATE & LOCAL GOVERNMENT
CENTRAL & EASTERN EUROPE
BANKING CRISIS II
RISK REVERSAL
COMMERCIAL REAL ESTATE
CREDIT CONTRACTION II
RESIDENTIAL REAL ESTATE - PHASE II
EXPIRATION FINANCIAL CRISIS PROGRAM
US FISCAL IMBALANCES
PENSION CRISIS
CHINA BUBBLE
CHRONIC UNEMPLOYMENT
INTEREST PAYMENTS
US PUBLIC POLICY MISCUES
JAPAN DEBT DEFLATION SPIRAL
US RESERVE CURRENCY.
GOVERNMENT BACKSTOP INSURANCE
SHRINKING REVENUE GROWTH RATE
FINANCE & INSURANCE WRITE-DOWNS
RETAIL SALES
CORPORATE BANKRUPTCIES
US DOLLAR WEAKNESS
GLOBAL OUTPUT GAP
CONFIDENCE - SOCIAL UNREST
ENTITLEMENT CRISIS
IRAN NUCLEAR THREAT
OIL PRICE PRESSURES
FOOD PRICE PRESSURES
US STOCK MARKET VALUATIONS
PANDEMIC
US$ RESERVE CURRENCY
TERRORIST EVENT
NATURAL DISASTER
READING THE RIGHT BOOKS?
NO TIME?
WE HAVE IT ANALYZED & INCLUDED IN OUR LATEST RESEARCH PAPERS!
Book Review- Five Thumbs Up for Steve Greenhut's Plunder! Mish