FUND MANAGERS & ANALYSTS
---
Developers of Chaos Theory
& Mandelbrot Generator
Algorithms
---

Fibonacci - W.D. Gann
Elliott Wave - J. M. Hurst
SPECIFICALLY TAILORED
---
---
A MUST READ FOR ANY UNDERSTANDING
of the current
GLOBAL MACRO ECONOMIC
ENVIRONMENT
---
---
FREE INTRODUCTORY
MAILING
The Latest Quarterly Advisory
62 pages
EXTEND & PRETEND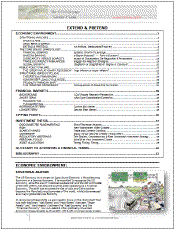 Click page to view Index
Add Promo Code: "Introduction"
in the Subject Heading
The Latest Monthly
MONTHLY MARKET COMMENTARY
12 pages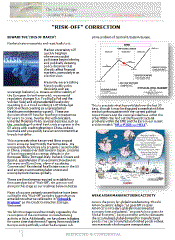 Click page for Front Page
Add Promo Code: "MMU"
in the Subject Heading
---

The Elliott Wave Principle
Prechter & Neely Methods
FREE INTRODUCTORY
MAILING
TECHNICAL ANALYSIS
RESEARCH
W.D.Gann
Elliott Wave Principle
J.M Hurst
PROPRIETARY
Chaos Theory
Mandelbrot Generators
Fibonacci Conditions
Latest Boundary Condition
Analysis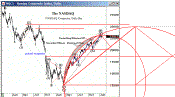 Click chart to view
Add Promo Code: "Technical"
in the Subject Heading
---
FREE INTRODUCTORY
ACCESS
FACEBOOK

DAILY TIPPING POINT ARTICLE POSTS
SAMPLE PAGE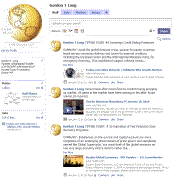 Click page to view Index
Add Promo Code: "Facebook"
in the Subject Heading
---
CUSTOMIZE YOUR RESEARCH EFFORTS
TIPPING POINT
TAG ENGINE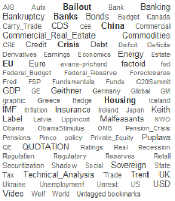 Click page to view Index
Free Access to Our Tag Engine for detailed research behind our Tipping Points.
OVER 1000 ARTICLES INDEXED
each with an
Executive Summary - Abstract
SAMPLE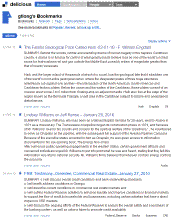 Click page to view Index
Add Promo Code: "Tag Engine"
in the Subject Heading
---
| | |
| --- | --- |
| LATEST PUBLICATIONS | RSS |
COMMENTARY for all articles by Gordon T Long
EXTEND & PRETEND: Stage I Comes to an End!

The Dog Ate my Report Card

Both came to an end at the same time: the administration's policy to Extend & Pretend has run out of time as has the patience of the US electorate with the government's Keynesian economic policy responses. Desperate last gasp attempts are to be fully expected, but any chance of success is rapidly diminishing.

Before we can identify what needs to be done, what the administration is likely to do and how we can preserve and protect our wealth through it, we need to first determine where we are going wrong. Surprisingly, no one has assessed the results of the American Recovery & Reinvestment Act 2009 (ARRA) which was this administration's cornerstone program to place the US back on the post financial crisis road to recovery.

We can safely conclude either:

<![if !supportLists]>1- <![endif]>The administration completely under estimated the extent of the economic crisis, even though we were well into it when the ARRA was introduced.

<![if !supportLists]>2- <![endif]>The administration was unable to secure the actually required stimulus amount which was likely 4-5 times that approved.

<![if !supportLists]>3- <![endif]>The administration failed to implement the program in a timely manner.

<![if !supportLists]>4- <![endif]>The administration failed to diagnose the problem correctly and that in fact it is a structural problem versus a cyclical and liquidity problem, as they still insist it to be.

I personally believe it is all four of the above.

SULTANS OF SWAP: BP Potentially More Devastating then Lehman!

As horrific as the gulf environmental catastrophe is, an even more intractable and cataclysmic disaster may be looming. The yet unknowable costs associated with clean-up, litigation and compensation damages due to arguably the world's worst environmental tragedy, may be in the process of triggering a credit event by British Petroleum (BP) that will be equally devastating to global over-the-counter (OTC) derivatives. The potential contagion may eventually show that Lehman Bros. and Bear Stearns were simply early warning signals of the devastation lurking and continuing to grow unchecked in the $615T OTC Derivatives market.

What is yet unknowable is what the reality is of BP's off-balance sheet obligations and leverage positions. How many Special Purpose Entities (SPEs) is it operating? Remember, during the Enron debacle Andrew Fastow, the Enron CFO, asserted in testimony nearly 10 years ago that GE had 2500 such entities already in existence. BP has even more physical assets than Enron and GE. Furthermore, no one knows the true size of BP's OTC derivative contracts such as Interest Rate Swaps and Currency Swaps. Only the major international banks have visibility to what the collateral obligations associated with these instruments are, their credit trigger events and who the counter parties are. They are obviously not talking, but as I will explain, they are aggressively repositioning trillions of dollars in global currency, swap, derivative, options, debt and equity portfolios.
---
READER ROADMAP - 2010 TIPPING POINTS aid to positioning COMMENTARY
SOVEREIGN DEBT PIIGS

EU BANKING CRISIS
BOND BUBBLE

STATE & LOCAL GOVERNMENT

CENTRAL & EASTERN EUROPE
BANKING CRISIS II
RISK REVERSAL

COMMERCIAL REAL ESTATE

CREDIT CONTRACTION II

RESIDENTIAL REAL ESTATE - PHASE II
EXPIRATION FINANCIAL CRISIS PROGRAM
US FISCAL IMBALANCES
PENSION CRISIS
CHINA BUBBLE
POSTS: WEDNESDAY 07-14-10
GEO-POLITICAL TENSIONS - ISRAEL / KOREA / IRAN
IRAN
UAE official backs use of force against Iran FT
Cost of attacking Iran underplayed FT
Dubai's heavy price for Iran sanctions FT
Emirate becomes front against Tehran's nuclear programme and legitimate Iranian businesses suffer
ISRAEL
KOREA
SOVEREIGN DEBT & CREDIT CRISIS
Red: Gordon T Long
After three years, new fault lines threaten Martin Wolf FT
I think of it as the end of "the deal". What was that deal? It was the post-second-world-war settlement: in the US, the deal centred on full employment and high individual consumption. In Europe, it centred on state-provided welfare.

We can see two huge threats in front of us.

1- The first is the failure to recognise the strength of the deflationary pressures (see chart). The danger that premature fiscal and monetary tightening will end up tipping the world economy back into recession is not small, even if the largest emerging countries should be well able to protect themselves.

2- The second threat is failure to secure the medium-term structural shifts in fiscal positions, in management of the financial sector and in export-dependency that are needed if a sustained and healthy global recovery is to occur.

The west is not the power it was; its debt-fuelled consumers are not the source of demand they were; the west's financial system is not the source of credit it was; and the integration of economies is not the driving force it proved to be over the past three decades. Leaders of the world's principal economies – both advanced and emerging – will need to reform co-operatively and deeply if the world economy is not to suffer further earthquakes in years ahead.
"The problem similar to 1930's is going to be a failed Public Policy Response due to:
misunderstanding, failed diagnoses and failed global coordination"
Gordon T Long
GREECE
Greek T-Bill Sale Oversubscribed, Yields Up Reuters
Greek central bank accused on short selling FT
ITALY
SPAIN / PORTUGAL
Moody's cuts Portugal rating Reuters Fitch Still Negative
Is Spain About To Be The Next Big Downgrade To Hit European Markets BI
A Third Of Spanish Cities Are Facing A California Crisis BI
Telegraph: "I am deeply ashamed to know that I won't be able to pay our staff. They have got mortgages, children. What am I supposed to do?" said Jesus Manuel Ampero, mayor of Cenicientos, near Madrid. "We were not able to cover our payroll in June. Neither I nor our councillors have received anything for two years. I've had two heart attacks. My health is cracking. If we cannot solve this, I'm resigning."
Pedro Arahuetes, mayor of Segovia and head of the federation's finance committee, told The Daily Telegraph that councils had lost up to 30pc of tax revenues because of the property and construction crash, and a further 20pc in funding cuts by Madrid
The latest Consenso Económico survey forecasts that GDP will contract by 0.8pc this year, with zero growth next year. Unemployment is already 19.9pc. The lesson of the early 1930s is that once slumps last much beyond two years they start to engender serious social tension.
While in the end this will all likely be bailed out by the central government, it just means more debt for Spain, since the government runs at a deficit as it stands.
FRANCE
GERMANY
Germans Show No Way to Abandon Euro, Spurring Business BL
UK
Jobs woe set to last five years, say experts FT
JAPAN
CHINA
China's frothy property market may have peaked BBC

USA
June Deficit Fails To Account For $142 Billion In Excess June Borrowings; U.S. Has Issued $1.5 Trillion Excess Debt Over Budget In Past 4 Years
ZH
the June US budget deficit came in around as expected, at $68.4 billion. Yet an interesting observation that we have touched upon previously, is that over the same period, the US borrowed a whopping total of $210.9 billion. Once again, as has been the case over the past four years, the US borrowed far more in any deficit month, then it needed simply to close the deficit. Case in point, the June differential was $142.5 billion more borrowed than "needed", the YTD (fiscal) differential is $290 billion, and the cumulative differential since the beginning of the 2007 Fiscal year (October 2006), is a whopping $1.5 trillion. Over the past 3 years and 9 months, the US has accumulated an incremental $4.7 trillion in new debt, even as the budget deficit has grown by "only" $3.2 trillion. One wonders just what the reason for this differential is, which amounts to half the cumulative budget deficit over the same time period? The cumulative data, as well as the stunning differential between the two time series is presented on the attached chart.
June Federal Budget Deficit Comes At ($68.4) Billion, $1 Trillion+ In Deficit Raked Up For First Nine Months
ZH
June budget outlays came in at the largest ever for the month. Also 2010 Federal individual income tax collections are running 4.4% lower, or $31 billion below 2009 levels: the economic "recovery" sure isn't causing greater tax receipts. And from the report: "The federal government incurred a deficit of just over $1.0 trillion for the first nine months of fiscal year 2010, CBO estimates, $81 billion less than the roughly $1.1 trillion deficit incurred through June 2009. Revenues so far this year are slightly higher than they were last year at this time; outlays are about 3 percent lower. CBO estimates that receipts in June were $36 billion (or 17 percent) higher than collections in June 2009. Morethan half of that difference stemmed from an increase of $19 billion (or almost 60 percent) in net receipts from corporate income taxes. Gross receipts from those taxes rose by $15 billion (or 37 percent), primarily because of higher estimated payments for the current year; a $4 billion decline in corporate income tax refunds also bolstered net corporate receipts."
Banking editor Patrick Jenkins explains EU plan to stress test 91 European banks FT
AUDIO SLIDESHOW
Double-Dippers Get Wet Ignoring Yield Curve Baum


California May Cut Pay, Illinois Holds Bills to Bar Downgrades BL

Texas To Rely On Bond Sales To Replenish Empty Unemployment Trust Fund ZH

Broke US states are probing new lows with each passing day, as money continues to stubbornly refuse to grow on trees (unless you have discount window access of course). The latest funding fiasco comes from Texas, which Reuters reports is planning on selling $2 billion in debt just to refill its empty unemployment trust fund. We are confident that bondholders will be ecstatic to put their money into a extremely rapidly amortizing "asset" that will begin depleting from day one and will likely have no collateral recourse in under a year. But after all, it is other people's money, so we are confident this particular Citi/BofA led bond offering will close and price and sub Treasury rates.

More from Reuters:

Texas, like many states around the nation, has seen the recession drain its unemployment insurance fund, which pays benefits to jobless workers.

Last year, Texas paid out $4 billion in jobless benefits, up from $1 billion in 2008, said Ann Hatchitt, a spokeswoman for the Texas Workforce Commission.

Along with at least 33 other states, Texas has also borrowed from the federal government, which will start charging interest at the end of this year.

By early May, U.S. states had borrowed a total of $38.9 billion from the federal government to pay unemployment benefits, according to a Government Accountability Office report.

"We don't know yet if the bonds will be tax-exempt," Hatchitt said.

The co-senior managers of the new debt, if it is approved, are Citigroup, which is working with BofA Merrill Lynch , Loop Capital Markets, and Estrada Hinojosa, she said.

Ironically, the underwriters will likely end up holding a big chunk of the offering on their own books, demonstrating just how efficient of a financial system ponzies are: bankrupt entities using issued debt to buy the debt of another bankrupt entity, so it can give its unemployed llittle green pieces of paper, and prevent an uprising.




HUNGARY

Mark Ups: Gordon T Long
Fed officials, who are likely to reveal a cut in their assessment of the growth outlook, are divided on how aggressively the central bank should act if the economy slows further.
DODD FRANK ACT
RATING AGENCIES

ECB's Trichet Wants End of Rating Agencies Oligopoly Reuters

RRESIDENTIAL REAL ESTATE - PHASE II

EXPIRATION FINANCIAL CRISIS PROGRAM

PENSION & ENTITLEMENTS CRISIS


BT's pension liability may hit £22.8bn FT
Court to rule on taxpayer exposure in case of fund failure
Court looks at 'crown guarantee' for BT FT



Job openings drop in May as hiring stays weak AP
Fighting Unemployment With a Stick WSJ

Americans in 70% Majority See More Jobless as Deficit Widens BL




GOVERNMENT BACKSTOP INSURANCE



---
OTHER TIPPING POINT CATEGORIES NOT LISTED ABOVE

FLASH CRASH - HFT - DARK POOLS

MARKET WARNINGS

The Volume, As Always, Speaks Volumes ZH

At this point there is little one can add or say. Today the marching orders were for an S&P 1,100. And we will get it. One way or another.

Seller Heavy Market Bid-Ask Stack Means Lifting Offers Pushes Stocks Higher As Increasingly More Shares Sold ZH

Welcome to reverse distribution. The Bid-Offer stack in the ES is telegraphing the intentions of market participants who can't wait to offload positions, yet are doing so in a way that is pushing the market higher: any bid-side interest is occurring via market trades lifting the ES price courtesy of a massive ask-side inventory which however is locked into limit positions and refuses to go VWAP or market. Yes - sellers outnumber buyers two to one, but unlike panicked shorts who are urgently covering exposed positions, are willing to wait to get their desired price. And with every lift, the NBBO ratchets up one notch higher, creating a feedback loop. The more ask side interest, the faster the market rips, even as the imbalanced market with much greater sell-side interest clears progressively higher! Nothing like selling causing rising prices in this latest installment of the bizarro market.

GOLD MANIPULATION

VIDEO TO WATCH

INTERESTING ARTICLES - GENERAL

Investors Bank on Artificial Intelligence WSJ

A new wave of investment firms are turning to artificial-intelligence programs to make trading decisions. The programs are designed to crunch numbers, learn from decisions, and adapt. Some are having success.

QUOTE OF THE WEEKQUOTE OF THE WEEK
---
ZH - Zero Hedge - Business Insider, WSJ - Wall Street Journal, BL - Bloomberg, FT - Financial Times
BUY ANY BOOK/font>

GET 2 MONTH SUBSCRIPTION TO

MONTHLY MARKET COMMENTARY

BOOKSTORE
Gordon T Long is not a registered advisor and does not give investment advice. His comments are an expression of opinion only and should not be construed in any manner whatsoever as recommendations to buy or sell a stock, option, future, bond, commodity or any other financial instrument at any time. While he believes his statements to be true, they always depend on the reliability of his own credible sources. Of course, he recommends that you consult with a qualified investment advisor, one licensed by appropriate regulatory agencies in your legal jurisdiction, before making any investment decisions, and barring that, we encourage you confirm the facts on your own before making important investment commitments.
© Copyright 2010 Gordon T Long. The information herein was obtained from sources which Mr. Long believes reliable, but he does not guarantee its accuracy. None of the information, advertisements, website links, or any opinions expressed constitutes a solicitation of the purchase or sale of any securities or commodities. Please note that Mr. Long may already have invested or may from time to time invest in securities that are recommended or otherwise covered on this website. Mr. Long does not intend to disclose the extent of any current holdings or future transactions with respect to any particular security. You should consider this possibility before investing in any security based upon statements and information contained in any report, post, comment or recommendation you receive from him.
WEDNESDAY
07-14-10
JULY
| | | | | | | |
| --- | --- | --- | --- | --- | --- | --- |
| S | M | T | W | T | F | S |
| | | | | 1 | 2 | 3 |
| 4 | 5 | 6 | 7 | 8 | 9 | 10 |
| 11 | 12 | 13 | 14 | 15 | 16 | 17 |
| | 19 | 20 | 21 | 22 | 23 | 24 |
| 25 | 26 | 27 | 28 | 29 | 30 | 31 |
SOVEREIGN DEBT PIIGS
EU BANKING CRISIS
BOND BUBBLE
STATE & LOCAL GOVERNMENT
CENTRAL & EASTERN EUROPE
BANKING CRISIS II
RISK REVERSAL
COMMERCIAL REAL ESTATE
CREDIT CONTRACTION II
RESIDENTIAL REAL ESTATE - PHASE II
EXPIRATION FINANCIAL CRISIS PROGRAM
US FISCAL IMBALANCES
PENSION CRISIS
CHINA BUBBLE
CHRONIC UNEMPLOYMENT
INTEREST PAYMENTS
US PUBLIC POLICY MISCUES
JAPAN DEBT DEFLATION SPIRAL
US RESERVE CURRENCY.
GOVERNMENT BACKSTOP INSURANCE
SHRINKING REVENUE GROWTH RATE
FINANCE & INSURANCE WRITE-DOWNS
RETAIL SALES
CORPORATE BANKRUPTCIES
US DOLLAR WEAKNESS
GLOBAL OUTPUT GAP
CONFIDENCE - SOCIAL UNREST
ENTITLEMENT CRISIS
IRAN NUCLEAR THREAT
OIL PRICE PRESSURES
FOOD PRICE PRESSURES
US STOCK MARKET VALUATIONS
PANDEMIC
US$ RESERVE CURRENCY
TERRORIST EVENT
NATURAL DISASTER
READING THE RIGHT BOOKS?
NO TIME?
WE HAVE IT ANALYZED & INCLUDED IN OUR LATEST RESEARCH PAPERS!
Book Review- Five Thumbs Up for Steve Greenhut's Plunder! Mish