FUND MANAGERS & ANALYSTS
---
Developers of Chaos Theory
& Mandelbrot Generator
Algorithms
---

Fibonacci - W.D. Gann
Elliott Wave - J. M. Hurst
SPECIFICALLY TAILORED
---
---
A MUST READ FOR ANY UNDERSTANDING
of the current
GLOBAL MACRO ECONOMIC
ENVIRONMENT
---
---
FREE INTRODUCTORY
MAILING
The Latest Quarterly Advisory
62 pages
EXTEND & PRETEND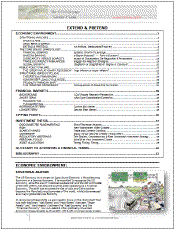 Click page to view Index
Add Promo Code: "Introduction"
in the Subject Heading
The Latest Monthly
MONTHLY MARKET COMMENTARY
12 pages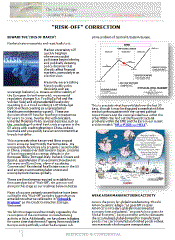 Click page for Front Page
Add Promo Code: "MMU"
in the Subject Heading
---

The Elliott Wave Principle
Prechter & Neely Methods
FREE INTRODUCTORY
MAILING
TECHNICAL ANALYSIS
RESEARCH
W.D.Gann
Elliott Wave Principle
J.M Hurst
PROPRIETARY
Chaos Theory
Mandelbrot Generators
Fibonacci Conditions
Latest Boundary Condition
Analysis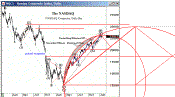 Click chart to view
Add Promo Code: "Technical"
in the Subject Heading
---
FREE INTRODUCTORY
ACCESS
FACEBOOK

DAILY TIPPING POINT ARTICLE POSTS
SAMPLE PAGE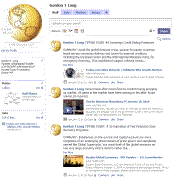 Click page to view Index
Add Promo Code: "Facebook"
in the Subject Heading
---
CUSTOMIZE YOUR RESEARCH EFFORTS
TIPPING POINT
TAG ENGINE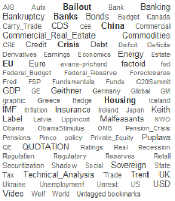 Click page to view Index
Free Access to Our Tag Engine for detailed research behind our Tipping Points.
OVER 1000 ARTICLES INDEXED
each with an
Executive Summary - Abstract
SAMPLE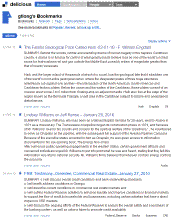 Click page to view Index
Add Promo Code: "Tag Engine"
in the Subject Heading
---
| | |
| --- | --- |
| LATEST PUBLICATIONS | RSS |
COMMENTARY for all articles by Gordon T Long
EXTEND & PRETEND: Stage I Comes to an End!

The Dog Ate my Report Card

Both came to an end at the same time: the administration's policy to Extend & Pretend has run out of time as has the patience of the US electorate with the government's Keynesian economic policy responses. Desperate last gasp attempts are to be fully expected, but any chance of success is rapidly diminishing.

Before we can identify what needs to be done, what the administration is likely to do and how we can preserve and protect our wealth through it, we need to first determine where we are going wrong. Surprisingly, no one has assessed the results of the American Recovery & Reinvestment Act 2009 (ARRA) which was this administration's cornerstone program to place the US back on the post financial crisis road to recovery.

We can safely conclude either:

<![if !supportLists]>1- <![endif]>The administration completely under estimated the extent of the economic crisis, even though we were well into it when the ARRA was introduced.

<![if !supportLists]>2- <![endif]>The administration was unable to secure the actually required stimulus amount which was likely 4-5 times that approved.

<![if !supportLists]>3- <![endif]>The administration failed to implement the program in a timely manner.

<![if !supportLists]>4- <![endif]>The administration failed to diagnose the problem correctly and that in fact it is a structural problem versus a cyclical and liquidity problem, as they still insist it to be.

I personally believe it is all four of the above.

SULTANS OF SWAP: BP Potentially More Devastating then Lehman!

As horrific as the gulf environmental catastrophe is, an even more intractable and cataclysmic disaster may be looming. The yet unknowable costs associated with clean-up, litigation and compensation damages due to arguably the world's worst environmental tragedy, may be in the process of triggering a credit event by British Petroleum (BP) that will be equally devastating to global over-the-counter (OTC) derivatives. The potential contagion may eventually show that Lehman Bros. and Bear Stearns were simply early warning signals of the devastation lurking and continuing to grow unchecked in the $615T OTC Derivatives market.

What is yet unknowable is what the reality is of BP's off-balance sheet obligations and leverage positions. How many Special Purpose Entities (SPEs) is it operating? Remember, during the Enron debacle Andrew Fastow, the Enron CFO, asserted in testimony nearly 10 years ago that GE had 2500 such entities already in existence. BP has even more physical assets than Enron and GE. Furthermore, no one knows the true size of BP's OTC derivative contracts such as Interest Rate Swaps and Currency Swaps. Only the major international banks have visibility to what the collateral obligations associated with these instruments are, their credit trigger events and who the counter parties are. They are obviously not talking, but as I will explain, they are aggressively repositioning trillions of dollars in global currency, swap, derivative, options, debt and equity portfolios.
---
READER ROADMAP - 2010 TIPPING POINTS aid to positioning COMMENTARY
SOVEREIGN DEBT PIIGS

EU BANKING CRISIS
BOND BUBBLE

STATE & LOCAL GOVERNMENT

CENTRAL & EASTERN EUROPE
BANKING CRISIS II
RISK REVERSAL

COMMERCIAL REAL ESTATE

CREDIT CONTRACTION II

RESIDENTIAL REAL ESTATE - PHASE II
EXPIRATION FINANCIAL CRISIS PROGRAM
US FISCAL IMBALANCES
PENSION CRISIS
CHINA BUBBLE
POSTS: WEDNESDAY 07-21-10
GEO-POLITICAL TENSIONS - ISRAEL / KOREA / IRAN
IRAN
Iran Accuses U.S. of Backing Terrorism WSJ
Iran's foreign minister accused the U.S., Pakistan and allied forces of utilizing Afghanistan to support terrorist strikes inside the country.
ISRAEL
KOREA
U.S. Plans Sanctions on North Korea After Sinking of South Korean Warship BL
WASHINGTON POST'S SPECIAL 2 YEAR INVESTIGATION
"TOP SECRET AMERICA"
Overview video of the Washington Post's series (2 mins) >
National Security, Inc. > First Article
Among the details uncovered by the Post's journalists:

Some 1,271 government organizations and 1,931 private companies work on programs related to counterterrorism, homeland security, and intelligence in about 10,000 locations across the United States.

An estimated 854,000 people hold top-secret security clearances.

Just in Washington and the surrounding area, 33 building complexes for top-secret intelligence work are under construction or have been built since September 2001. Together they equal almost three Pentagons, about 17 million square feet of space.

Analysts who try to make sense of documents and conversations obtained by foreign and domestic spying share their judgments by publishing 50,000 intelligence reports each year – a volume so large that many are routinely ignored.

If you think all of this must create a lot of redundancy and useless effort, you're right. But it also leads to an enormous data stream that can barely be processed. Much less acted upon intelligently. Thus, for example, the underwear bomber, who should have been nabbed before he got on the plane, had to be taken down by an alert private citizen instead.

The current state of affairs is summed up by retired Army Lt. Gen. John R. Vines, who was asked last year to review how the Defense Department keeps track of its most sensitive programs.

Gen. Vines was shocked to find that there is no "agency with the authority, responsibility or a process in place to coordinate all these interagency and commercial activities. The complexity of this system defies description." And he concluded that, "Because [the system] lacks a synchronizing process, it inevitably results in message dissonance, reduced effectiveness and waste. We consequently can't effectively assess whether it is making us more safe."


Click to Enlarge


SOVEREIGN DEBT & CREDIT CRISIS

GREECE

SPAIN / PORTUGAL

FRANCE

GERMANY

PIIGS to the slaughter Spengler

The next time European nations in the south-sweeping arc from Ireland to Greece - aka PIIGS - sink under the weight of their debt, the Germans will not come to the rescue.

Germany's New Economic Miracle Spiegel

ITALY

UK

IRELAND

Irish Show Greeks Suffering Is Price of Admission to Euro Union BL

JAPAN

CHINA

CANADA

Bank of Canada raises interest rates FT

USA

VERY SUSPICIOUS INDICATIONS OF US MARKET MANIPULATION


Click to Enlarge

European Bank Stress Tests Said to Describe Three Scenarios BL




Double dip in the Baltic Pritchard

HUNGARY

Is Bernanke About To Spur More Lending With One Single Move On Rate BI

A rumor that spread through the market yesterday was that Bernanke -- who is due to testify today in front of Congress starting at 2:00 PM -- would soon lower or eliminate the interest paid on excess reserves held at the Fed.

The idea: Make it a little less lucrative to park cash and not loan it. There's a good chance the idea is bunk, but what if it were true?

Mike O'Rourke at BTIG examines the question.

The potential benefit of lowering the IOER rate is that of not only another interest rate easing, but more importantly, it would be intended to serve as a catalyst to prompt additional bank lending. Banks still have over $1 Trillion in Excess Reserves (Chart 1) from the Fed's Quantitative Easing program parked in the safety of the Fed's coffers. Year over year M2 ( growth has been running under 2%, which is muted for a nation that has recently completed 15 months of Quantitative Easing. Reducing the interest on reserves to zero theoretically would incentivize banks to lend or invest those reserves. Thus getting that money into the economy would stimulate activity and would appear as new M2 growth. It is the typical policy of trying to provide a nudge towards risk taking in a risk averse world. Currently, interest on excess reserves is 25 basis points, so the banks get the benefit of the yield of a 1 Year T-Bill for overnight parking. In an uncertain world, that's not a bad deal if you happen to have an extra Trillion dollars sitting around.

Here's the problem with the math.

That being said, banks are only making $2.5 Billion per year from that interest. They could make the same amount by lending out $65 Billion (6% of those reserves) at 4%. Evidently they are opting for the conservative route. We would note that the weak response by the market to the revenue numbers at the banks will likely send the message to bank executives that they will need to pick up the pace of lending before the year ends, so a nudge from the Fed may not even be necessary. Regardless, having a lever to pull if necessary is a good thing.

Derivatives reform to punish property industry FT

DODD FRANK ACT

RATING AGENCIES

RRESIDENTIAL REAL ESTATE - PHASE II

STUNNING REVELATION WE ALL KNEW - NOW WE HAVE THE STATISTICS

Banks Can't Hold Back Highend Mortgage Foreclosures For Long Real Estate Channel

There are now two main props keeping the housing market afloat.

1- One is the growing percentage of home sales financed by Federal Housing Administration (FHA) loan guarantees.

2- The other is the refusal of banks to put on the market foreclosed homes over $300,000.

One Example from article: Chicago and Cook County, IL

Let's begin with Chicago. Cook County is comprised of Chicago and its contiguous suburbs and has a population of roughly 5.3 million residents. It experienced a huge bubble during 2004-2006 and has suffered a substantial drop in both prices and home sales.RealtyTrac.com has the most comprehensive database on foreclosures. It claims to have specifics on over 1.5 million defaulted, auction-ready, and bank-owned properties. The information is updated daily. You can organize listings of defaulted properties; those scheduled for auction, and repossessed homes (REO) by date as well as by amount. The website also provides a separate listing of those properties which have been put up for sale by the lender.

As of July 15, RealtyTrac listed 28,829 properties which had been foreclosed and repossessed by lenders. Some have been owned by the bank as long as 2½ years without having been placed on the market. Roughly half have been repossessed by the lender since late January 2010. This year, banks in the Chicago area have foreclosed on a huge number of expensive homes. RealtyTrac lists 2,650 repossessed homes for more than $300,000 and 169 for more than $1 million. Here is where it gets really interesting. Out of 28,829 repossessed properties, there were only 1,292 listed by lenders as "for sale." The vast majority of these available homes were inexpensive. A mere 29 homes over $300,000 were for sale. In other words,

the banks have withheld from the market 2,621 properties listed at $300,000 or higher.

There are probably two important reasons why banks have pursued this strategy.

1- First, they are concerned that placing these more expensive homes on the market will severely weaken an already thin upper tier market.

2- Even more crucial is that selling substantial numbers of expensive homes at discounts of 50% or more would compel the lenders to take substantial losses which have been avoided by keeping them off the market.

Extend & Pretend to the point of flagrant market manipulation endorsed by the government

ITS NATIONWIDE!

30 Year Fixed Rate Mortgage Stuck At All Time Lows, Does Nothing To Stimulate Housing Demand ZH

For a vivid example of how pointless QE1 was (and QE2 will be), look no further than the 30 Year FRM fixed: the mortgage rate is now at the lowest it has ever been, at 4.57%, for the second week in a row, and housing is unanimously double dipping. The problem is that the Fed has no more incremental mortgages to buy, so QE 2 will likely be all about other assets. Yet with USTs also at or near all time tights, there is little point for the Fed to bid up Treasuries. Which is why QE2 will be all about risky assets: the Fed will find a way to go all out and bid up stocks. Although, as today indicates, and as we first posted earlier, all the idiotic market needs is some totally groundless rumor of a reserve interest cut to go from down 1.5% to up in the span of an hour. All the Fed needs to do is pull a Radioshack, and keep leaking day after day that it will bid up $5 trillion in AAPL stock and watch the Dow hit 36,000 tomorrow as all the HFT go nuts with frontrunning each other, all the while Goldman keeps on betting against all of its major clients (and praying it will be correct this time).

Number of homes under construction falls to record low in June


After Ripping Off The Mortage-Mod Bandaid, Many Foreclosures Are On The Way BI

Summary:
Another large number of trial programs were cancelled. This will mean more foreclosures (or short sales) in the near future.
A large number of borrowers are still in modification limbo, so there will probably be more cancellations coming.
The program is winding down quickly (only 15,000 new trials started in June).
The borrowers DTI characteristics are poor - suggesting a high redefault rate over the next year or two.
Watchdog attacks US mortgage aid programme FT

"the housing downturn dragged the economy into a recession nearly three years ago,

now it is the economy that is pulling down housing"

Economist Patrick Newport at IHS Global Insight.

In major markets across the country, home sales are deteriorating, inventories of unsold homes are piling up and builders are scaling back construction plans. The expiration of a federal home-buyers tax credit at the end of April is weighing on the market.

In major markets across the country, home sales are deteriorating, inventories of unsold homes are piling up and builders are scaling back construction plans. The expiration of a federal home-buyers tax credit at the end of April is weighing on the market.

The housing market faces two big problems:

1- too many homes and

2- falling demand.

More than seven million borrowers are 30 days or more past due on their mortgage payments or in some stage of foreclosure. Rising foreclosures will keep pressure on prices as banks put more homes on the market.

Last month, nearly 39,000 borrowers received government-backed loan modifications, but more than 90,000 borrowers fell out of the program, the Obama administration said on Tuesday.

3- the pool of potential buyers remains constrained by the unprecedented number of homeowners who are underwater, or who owe more than their homes are worth.

Mortgage-finance giants Fannie Mae and Freddie Mac also are starting to push more repossessed homes onto the market. The companies owned 164,000 homes at the end of March, up 80% from a year ago.

EXPIRATION FINANCIAL CRISIS PROGRAM/font>

PENSION & ENTITLEMENTS CRISIS




Unemployment Benefits Extension Clears Senate Hurdle AP


GOVERNMENT BACKSTOP INSURANCE

FDIC chief warns over capital standards FT
BBP - British Petroleum

REPORT- BP CEO Tony Hayward Set To Resign

BP Is Buying Up Gulf Scientists At $205 An Hour And A Non-Disclosure Agreement BI

BP has signed prominent American scientists to lucrative research contracts that come with non-disclosure agreements, according to Press-Register.

Professors at Louisiana State University, University of Southern Mississippi and Texas A&M have agreed to work for BP at $205 an hour. The rules of academia say these professors are allowed to work as outside consultants for up to eight hours per week. Science departments that refused to sign non-disclosure agreements were not hired.

Press-Register:

"We told them there was no way we would agree to any kind of restrictions on the data we collect. It was pretty clear we wouldn't be hearing from them again after that," said Bob Shipp, head of marine sciences at the University of South Alabama. "We didn't like the perception of the university representing BP in any fashion."

BP officials declined to answer the newspaper's questions about the matter. Among the questions: how many scientists and universities have been approached, how many are under contract, how much will they be paid, and why the company imposed confidentiality restrictions on scientific data gathered on its behalf.

SSShipp said he can't prohibit scientists in his department from signing on with BP because, like most universities, the staff is allowed to do outside consultation for up to eight hours a week.




BP Begins Fire Sale With $7 Billion In North American And Egyptian Assets Going To Apache BI
BP to sell $7bn in assets to Apache FT
Vietnam and Pakistan sales would raise additional $1.7bn
BP Signs North America and Egypt Asset Deals With Apache BL
Cameron tries to shield BP over Megrahi FT
UK prime minister to meet senators critical of Libya links

U.S. Drills Into BP as Drama Drags On WSJ

The Obama administration has tightened its control over BP's checkbook and resources as the oil company responds to the disaster, in a move that has political peril as well as promise.
BP is spending about $100 million a day on its massive spill response, according to an internal tally, and Washington's input adds to the cost.



---
OTHER TIPPING POINT CATEGORIES NOT LISTED ABOVE
Michigan Says Enough To Fed- Takes Matters Into Own Hands As It Starts Using Own Currency...And Gold ZH
FLASH CRASH - HFT - DARK POOLS
MARKET WARNINGS
Equity Analysts Were Nearly 100% Over-Bullish For The Past 25 Years BI
McKinsey Quarterly published a study in April to answer just that. Here is what McKinsey has to say after comparing analysts' earnings forecasts vs. the actual for the past 25 years:
"Analysts, we found, were typically overoptimistic, slow to revise their forecasts to reflect new economic conditions, and prone to making increasingly inaccurate forecasts when economic growth declined."
Moreover, McKinsey also finds that on average, analysts' forecasts for earnings have been almost 100% too high in the past 25 years. (See graph)
GOLD MANIPULATION
VIDEO TO WATCH
QUOTE OF THE WEEK
The U.S. economy continues to face the predictable effects of credit obligations that quite simply exceed the cash flows available to service them, coupled with the predictable shift away from the consumption patterns that produced these obligations. The misguided response of our policy makers has been to defend bondholders at all costs, using public funds to make sure that lenders get 100 cents on the dollar, plus interest, while at the same time desperately trying to prod consumers back to their former patterns of overconsumption. These policies are designed to preserve exactly the reckless and unsustainable behavior that caused the recent downturn. They are likely to fail because the strategy is absurd. The ultimate outcome, which will be forced upon us eventually if we do not pursue it deliberately, will be the eventual restructuring of debt obligations and a gradual shift in the profile of U.S. economic activity toward greater saving – either to finance exploding government deficits, or preferably, to finance an expansion in productive investment, research and development, and capital accumulation.
From my perspective, bolder approaches are required. Debt that cannot be serviced should be restructured, rather than socializing the losses of reckless private decision-making. We will inevitably have a large "stimulus" package, but it will be essential to craft it in a way that emphasizes incentives to create and accumulate productive capital, both private and public.
On the tax side, we also have options. There are far more possibilities than simply preserving or discarding the Bush tax cuts. Frankly, I was never a fan of those cuts, which added more variation, not less, in tax rates across various forms of income. Ideally, efficient tax systems should feature flat rates and very broad bases. You define income in a very wide manner, and you tax it all at the same rate. You introduce a progressive tax structure by creating large exclusions from taxes at low income levels, so that people at lower income scales pay no tax at all. In my view, the same thing should be done with Social Security – drop the rate substantially, but include all income – wage and non-wage. Three-quarters of Americans pay more in payroll taxes than in income taxes. By reducing the wedge between the hourly amount earned by employees and the hourly cost paid by employers, this strategy would create immediate incentives for employment. Moreover, it would raise more revenue because at present, even Warren Buffett only pays Social Security taxes on the first $106,800 of income. Combining a flatter income tax with a flatter and broader payroll tax would stimulate growth, employment, and greater economic efficiency without compromising total revenues.
JOHN HUSSMAN - Hussman: Here's Why The Market Is NOT Cheap And You Should Start Saving
BUY ANY BOOK/font>

GET 2 MONTH SUBSCRIPTION TO

MONTHLY MARKET COMMENTARY

BOOKSTORE
Gordon T Long is not a registered advisor and does not give investment advice. His comments are an expression of opinion only and should not be construed in any manner whatsoever as recommendations to buy or sell a stock, option, future, bond, commodity or any other financial instrument at any time. While he believes his statements to be true, they always depend on the reliability of his own credible sources. Of course, he recommends that you consult with a qualified investment advisor, one licensed by appropriate regulatory agencies in your legal jurisdiction, before making any investment decisions, and barring that, we encourage you confirm the facts on your own before making important investment commitments.
© Copyright 2010 Gordon T Long. The information herein was obtained from sources which Mr. Long believes reliable, but he does not guarantee its accuracy. None of the information, advertisements, website links, or any opinions expressed constitutes a solicitation of the purchase or sale of any securities or commodities. Please note that Mr. Long may already have invested or may from time to time invest in securities that are recommended or otherwise covered on this website. Mr. Long does not intend to disclose the extent of any current holdings or future transactions with respect to any particular security. You should consider this possibility before investing in any security based upon statements and information contained in any report, post, comment or recommendation you receive from him.
WEDNESDAY
07-21-10
JULY
SOVEREIGN DEBT PIIGS
EU BANKING CRISIS
BOND BUBBLE
STATE & LOCAL GOVERNMENT
CENTRAL & EASTERN EUROPE
BANKING CRISIS II
RISK REVERSAL
COMMERCIAL REAL ESTATE
CREDIT CONTRACTION II
RESIDENTIAL REAL ESTATE - PHASE II
EXPIRATION FINANCIAL CRISIS PROGRAM
US FISCAL IMBALANCES
PENSION CRISIS
CHINA BUBBLE
CHRONIC UNEMPLOYMENT
INTEREST PAYMENTS
US PUBLIC POLICY MISCUES
JAPAN DEBT DEFLATION SPIRAL
US RESERVE CURRENCY.
GOVERNMENT BACKSTOP INSURANCE
SHRINKING REVENUE GROWTH RATE
FINANCE & INSURANCE WRITE-DOWNS
RETAIL SALES
CORPORATE BANKRUPTCIES
US DOLLAR WEAKNESS
GLOBAL OUTPUT GAP
CONFIDENCE - SOCIAL UNREST
ENTITLEMENT CRISIS
IRAN NUCLEAR THREAT
OIL PRICE PRESSURES
FOOD PRICE PRESSURES
US STOCK MARKET VALUATIONS
PANDEMIC
US$ RESERVE CURRENCY
TERRORIST EVENT
NATURAL DISASTER
READING THE RIGHT BOOKS?
NO TIME?
WE HAVE IT ANALYZED & INCLUDED IN OUR LATEST RESEARCH PAPERS!
Book Review- Five Thumbs Up for Steve Greenhut's Plunder! Mish