FUND MANAGERS & ANALYSTS
---
Developers of Chaos Theory
& Mandelbrot Generator
Algorithms
---

Fibonacci - W.D. Gann
Elliott Wave - J. M. Hurst
SPECIFICALLY TAILORED
---
---
A MUST READ FOR ANY UNDERSTANDING
of the current
GLOBAL MACRO ECONOMIC
ENVIRONMENT
---
---
FREE INTRODUCTORY
MAILING
The Latest Quarterly Advisory
62 pages
EXTEND & PRETEND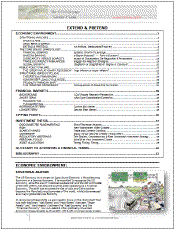 Click page to view Index
Add Promo Code: "Introduction"
in the Subject Heading
The Latest Monthly
MONTHLY MARKET COMMENTARY
12 pages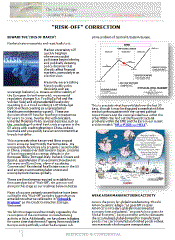 Click page for Front Page
Add Promo Code: "MMU"
in the Subject Heading
---

The Elliott Wave Principle
Prechter & Neely Methods
FREE INTRODUCTORY
MAILING
TECHNICAL ANALYSIS
RESEARCH
W.D.Gann
Elliott Wave Principle
J.M Hurst
PROPRIETARY
Chaos Theory
Mandelbrot Generators
Fibonacci Conditions
Latest Boundary Condition
Analysis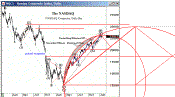 Click chart to view
Add Promo Code: "Technical"
in the Subject Heading
---
FREE INTRODUCTORY
ACCESS
FACEBOOK

DAILY TIPPING POINT ARTICLE POSTS
SAMPLE PAGE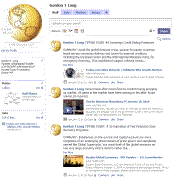 Click page to view Index
Add Promo Code: "Facebook"
in the Subject Heading
---
CUSTOMIZE YOUR RESEARCH EFFORTS
TIPPING POINT
TAG ENGINE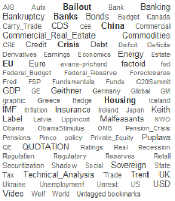 Click page to view Index
Free Access to Our Tag Engine for detailed research behind our Tipping Points.
OVER 1000 ARTICLES INDEXED
each with an
Executive Summary - Abstract
SAMPLE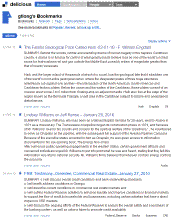 Click page to view Index
Add Promo Code: "Tag Engine"
in the Subject Heading
---
| | |
| --- | --- |
| LATEST PUBLICATIONS | RSS |
COMMENTARY for all articles by Gordon T Long
SULTANS OF SWAP: Gold Swaps Signal the Roadmap Ahead

SLIDE REFERENCE PAGE: Shadow Banking

The news rocked the global gold market when an almost obscure line item in the back of a 216 page document released by an equally obscure organization was recently unearthed. Thrust into the unwanted glare of the spotlight, the little publicized Bank of International Settlements (BIS) is discovered to have accepted 349 metric tons of gold in a $14B swap. Why? With whom? For what duration? How long has this been going on? This raises many questions and as usual with all $617T of murky unregulated swaps, we are given zero answers. It is none of our business!

Considering the US taxpayer is bearing the burden of $13T in lending, spending and guarantees for the financial crisis, and an additional $600B of swaps from the US Federal Reserve to stem the European Sovereign Debt crisis, some feel that more transparency is merited. It is particularly disconcerting, since the crisis was a direct result of unsound banking practices and possibly even felonious behavior. The arrogance and lack of public accountability of the entire banking industry blatantly demonstrates why gold manipulation, which came to the fore in recent CFTC hearings, has been able to operate so effectively for so long. It operates above the law or more specifically above sovereign law in the un-policed off-shore, off-balance sheet zone of international waters.

Since President Richard Nixon took the US off the Gold standard in 1971, transparency regarding anything to do with gold sales, leasing, storage or swaps is as tightly guarded by governments as the unaudited gold holdings of Fort Knox. Before we delve into answering what this swap may be all about and what it possibly means to gold investors, we need to start with the most obvious question and one that few seem to ask. Who is this Bank of International Settlements and who controls it?

EXTEND & PRETEND: Stage I Comes

The Dog Ate my Report Card

Both came to an end at the same time: the administration's policy to Extend & Pretend has run out of time as has the patience of the US electorate with the government's Keynesian economic policy responses. Desperate last gasp attempts are to be fully expected, but any chance of success is rapidly diminishing.

Before we can identify what needs to be done, what the administration is likely to do and how we can preserve and protect our wealth through it, we need to first determine where we are going wrong. Surprisingly, no one has assessed the results of the American Recovery & Reinvestment Act 2009 (ARRA) which was this administration's cornerstone program to place the US back on the post financial crisis road to recovery.

We can safely conclude either:

<![if !supportLists]>1- <![endif]>The administration completely under estimated the extent of the economic crisis, even though we were well into it when the ARRA was introduced.

<![if !supportLists]>2- <![endif]>The administration was unable to secure the actually required stimulus amount which was likely four to five times that approved.

<![if !supportLists]>3- <![endif]>The administration failed to implement the program in a timely manner.

<![if !supportLists]>4- <![endif]>The administration failed to diagnose the problem correctly and that in fact it is a structural problem versus a cyclical and liquidity problem, as they still insist it to be.

I personally believe it is all four of the above.

POPULAR ARTICLES:

SULTANS OF SWAP: BP Potentially More Devastating then Lehman!

EXTEND & PRETEND - Manufacturing a Minsky Melt-Up
---
READER ROADMAP - 2010 TIPPING POINTS aid to positioning COMMENTARY
SOVEREIGN DEBT PIIGS

EU BANKING CRISIS
BOND BUBBLE

STATE & LOCAL GOVERNMENT

CENTRAL & EASTERN EUROPE
BANKING CRISIS II
RISK REVERSAL

COMMERCIAL REAL ESTATE

CREDIT CONTRACTION II

RESIDENTIAL REAL ESTATE - PHASE II
EXPIRATION FINANCIAL CRISIS PROGRAM
US FISCAL IMBALANCES
PENSION CRISIS
CHINA BUBBLE
POSTS: MONDAY 07-26-10
GEO-POLITICAL TENSIONS - ISRAEL / KOREA / IRAN
IRAN
Turkey throws lifeline to Iran FT
ISRAEL
KOREA
Korea-U.S. Naval Drill Gets Underway Chosun
SOVEREIGN DEBT & CREDIT CRISIS
GREECE
SPAIN / PORTUGAL
FRANCE
GERMANY
Merkel Exports Recession Concern as Germans Sleep in Trade Boom BL

ITALY
UK
Consumer pessimism rises after emergency Budget Independent
JAPAN
CHINA
Is China at policy turning point? MW
USA
Uncle Sam has worse woes than Greece FT
"Wishing won't fix America's fiscal mess. The US is one foot away from a deep and permanent economic grave."
Austerity can be postponed by a fiscal stimulus - but it can't be avoided altogether King
What lies ahead for the US economy? the global economy? Fabius Maximus

Wolfgang MünchauEU bank stress tests miss the mark FT
Germany accused of reneging on bank tests FT
Failure to reveal full sovereign risk details
Will The Record Plunge In Shadow Liabilities Impair Current Account "Shadow" Deficit Funding And Guarantee A Double Dip ZH
Last week's European stress test is by now, luckily, part of propaganda history. Easily the most ludicrous finding of the "test": all seven of Germany's largest Landesbanks, NordLB, WestLB , LBBW, BayernLB, HSH, Landesbank Hessen Thueringen and Landesbank Berlin, magically passed with flying colors. As the Landesbanks are at the same level (or far worse) of capital deficiency, courtesy of underwater and mismarked real estate assets accumulated over decades of lax lending practices and still marked at par, as are Spain's cajas (of which 5 were generously allowed to fail, although with laughable tier 1 capital shortfalls of a few hundred euros each), this finding alone is worth a few chuckles, for those who actually care. We won't speculate on the stress test any more - everyone knows it is a farce. Yet the role of the Landesbanks in European, and especially American markets, deserves a prominent discussion. And not just any market, but the very shadow banking system which at last check was vastly bigger than regular plain-vanilla commercial banking. As even the New York Fed acknowledges in its recent paper "Shadow Banking", by Zoltan Poszar, in which there is a whole section on the critical Landesbank function in the shadow economy, "As major investors of term structured credits "manufactured" in the U.S., European banks, and their shadow bank offshoots were an important part of the "funding infrastructure" that financed the U.S. current account deficit," the proper functioning of the Landesbanks is crucial to maintaining a stable and efficient market funding structure. This is actually extremely important, as for years most economists and pundits have considered only the non-shadow banking funding aspect of the massive US current account deficit (a topic most critical now that even the US is embarking on fiscal austerity, and the government sector will be unable to further fund the multi-trillion deleveraging ongoing in the private sector, thus pushing the topic of the current account to the forefront as Goldman did recently). Generically, everyone has always looked at China and Japan as those parties responsible for funding the US Current account deficit. Alas, that is only (less than) half the truth. As the New York Fed suggests, the shadow banking system is likely a more important economic funding factor than even China and Japan combined when it comes to the CA. Which is why the all time record decline of over $1.3 trillion in shadow banking liabilities should be a far greater warning sign than any month to month change in China's UST purchasing patterns, than whether WestLB is "really" broke or only "never never" so, and than the debate whether China will decouple, float or just continue posturing vis-a-vis the CNYUSD exchange rate. As everyone contemplates navels, a major portion of liability funding is literally evaporating as shadow banking implodes. Yet nobody bothers to discuss this most important to the future of the US economy topic.
For those who have not read the Poszar seminal and must read breakdown of the shadow banking system (an analysis we will discuss much in the coming weeks), and which he defines as: "financial intermediaries that conduct maturity, credit, and liquidity transformation without access to central bank liquidity or public sector credit guarantees", the salient section discussing European bank importance, and especially that of the Landesbanks, in the shadow banking system is as follows:
Some parts of the "internal" shadow banking sub-system specialized in certain steps of the shadow credit intermediation process. These included primarily undiversified European banks, whose involvement in shadow credit intermediation was limited to loan warehousing, ABS warehousing and ABS intermediation, but not origination, structuring, syndication and trading.

The European banks' involvement in shadow banking was dominated by German Landesbanks (and their off-balance sheet shadow banks—securities arbitrage conduits and SIVs), although banks from all major European economies and Japan were active investors. The prominence of European banks as high-grade structured credit investors goes to the incentives that their capital charge regime (Basel II) introduced for holding AAA ABS, and especially AAA ABS CDOs. As major investors of term structured credits "manufactured" in the U.S., European banks, and their shadow bank offshoots were an important part of the "funding infrastructure" that financed the U.S. current account deficit.

Similar to [Financial Holding Companies'] credit intermediation process, the maturity and credit transformation performed through European banks' ABS intermediation activities were not adequately backstopped: First, while European banks had access to the ECB for funding, they only had access to euro funding, and not dollar funding. However, given that ABS intermediation involved mainly U.S. dollar-denominated assets, a euro-based lender of last resort was only a part of a solution of funding problems, as borrowed euro funds had to be swapped into dollars, which in turn needed willing counterparties and a liquid FX swap market at all times. As the crisis has shown, however, FX swap markets can become illiquid and dysfunctional in times of systemic stress. Second, similar to other shadow banks, the liabilities of European banks' shadow banking activities were not insured explicitly, only implicitly: some liabilities issued by European shadow banks— namely, German Landesbanks-affiliated SIVs and securities arbitrage conduits—benefited from the implicit guarantee of German federal states' insurance. European banks' and other banks' and nonbanks' involvement in ABCP funded shadow credit intermediation activities is listed in Exhibit 12.
Of course, none of this should come as a surprise to anyone who has followed the Goldman Abacus scandal in depth: the primary dumb money recepticle of all toxic ABS and CDO exposure was long ago decided to be the German banks, which due to a regulatory arbitrage deriving from Basel II exemptions, and for other various reasons, discussed in the Fed paper, and on which we as well will touch upon in the future, were eager to gobble up any and every piece of structured debt biohazard to be kept on their "shadow" SIVs. After all they are off balance sheet - why worry? Speaking of, we wonder if Europe tested the tens of trillions in underwater assets held by Landesbanks on off-balance sheet vehicles - actually that is rhetorical.
But the issue here is much more nuanced. In essence, the Landesbanks, due to their very explosive holdings, are the German equivalent of our own bankrupt multi-trillion shadow bank extraordinaire: the GSEs - Fannie and Freddie, which served as the very basis for the creation of the entire US shadow banking system which at last count was $15 trillion - around $3 trillion larger than the non-shadow system (it is also likely hundreds of trillions globally, although nobody will stick out their neck with a near or even rough estimate). Just like our own GSEs warehouse around $7 trillion in "shadow" loans - implicitly guaranteed, but not "really" debt - just ask Larry Summers and Ben Bernanke, with an implicit but not explicit guarantee from the government, so the Landesbanks are in precisely the same position. Yet some could argue that the Landesbanks potentially have a far greater impact on the US economy due to their marginal impact as provider of current account deficit funding, than the GSEs, whose recent function has been merely to house hundreds of billions in securitized delinquent mortgage loans, and thus keep mortgage rates low, preventing an all out collapse of the US economy.
All of this must be kept in mind when considering that according to the most recent Z.1, the collapse in the US shadow economy in the quarter ended March 31, was unprecedented. The decline in shadow banking liabilities (defined as the total shares outstanding in money market mutual funds, the total liabilities of GSEs, total pool securities in the GSE mortgage pool, the total liabilities of ABS issuers, the total amount of securities loaned by funding corporations, the total liabilities of Repo markets, and total outstanding Open Market Paper: all of these can be found in the Z.1) between December 2009 and March 2010 amounted to $1.33 trillion! This was nowhere near even remotely offset by the $250 billion increase in liabilities of Commercial Banks. The full detail of the collapse in the shadow banking system is presented in the charts below.
The real question one should be asking, instead of the asinine debate over whether the Landesbanks are solvent or not (for the immediate answer, look no further than our own GSEs), is just how much of an impact on US current account funding will the massive deleveraging that is occurring in Germany have? And furthermore, if indeed German bank exposure via the shadow banking system is comparable, if not much larger, at least on the margin, to that of China and Japan, whose role in deficit funding via the non-shadow economy is well understood and extensively discussed, then what will the consequences of the continuing collapse in shadow banking liabilities be for America in the coming quarters and years? Because while the Fed may pretend to reliquify the market one day at a time using money that is stored at bank vaults, and never makes it into broad circulation aside from being used to purchase Treasuries, barrels of crude, and occasionally 3x+ beta stocks, the unwind that is occurring in the shadow system is, paradoxically contrary to its name, all too real, and orders of magnitude greater than the reverse reliquification process. Case in point: from its peak of $20.9 trillion in liabilities in Q1 2008, shadow banking has lost $3.8 trillion in liabilities in just the past two years. Indeed, over the same time period, liabilities of commercial banks have increased by $2 trillion. Which means that the Fed has been responsible for plugging the hole: curiously enough, the amount of securities purchased as part of the non-Treasury portion of QE amounts to roughly $1.7ish trillion. Merely a coincidence? In other words, with commercial banks unwilling to ramp up lending activity, and the shadow system vomiting risk each quarter, with a stunning $1.3 trillion flowing out in Q1 alone, should Q2 demonstrate a continued collapse in shadow banking lending, then the Fed will have no option but to get involved yet again, even if that means to merely plug the differential between the shadow and non-shadow system, as the inability to keep this necessary equality balanced would result in a collapse in the US current account funding, which in turn would kill the economy, absent yet another fiscal stimulus. In other words, the Fed's monetary stimuli do to the shadow economy what Obama's fiscal stimuli do to the plain vanilla backstopped deposit lending. And the scary conclusion is both reflation attempts are not only failing, but doing so at an accelerating pace.
Should the Q2 Flow of Funds report confirm another $1.3 trillion (or near) decline in shadow liabilities, it is pretty much game over, for both the US economy, and, when one factors the Fed's only logical response, for the US dollar.
Appendix:
1. Comparison of total Traditional and Shadow Banking Liabilities since the 1960s. The inflection point was Q1 2008, since which we have seen a whopping $3.8 trillion in liability reduction.
2. A detailed overview of the components comprising the $17 trillion US shadow banking lending market (the recent reclassification between GSE liabilities and GSE mortgage pool securities has been netted out).
3. And the shocker: the sequential quarterly change in shadow banking liabilities. The outlier is prominently noted.
Source: Z.1, Federal Flow of Funds Report
JPMorgan Shreds The Stress Tests, Says 54 Banks Should Have Failed, And That Investors Will Lose Confidence BI
Here's One Reason Why The Stress Test Euphoria Isn't Lasting BI
So in the relatively early going, European markets are already giving a raspberry to Friday's stress test results. After initially popping higher (following the lead of the US post-results), they're sliding into slightly negative territory.
Naturally, the coming days will see a lot of stress-test hole-poking.
We've already brought you JPMorgan's take. That firm thinks 54 banks should have failed, and that the total capital needs for the system ought to have been MUCH higher.
Now Morgan Stanley is out with a note, which we'll bring you more from today, but here's one interesting part about how weak the economic assumptions were.
In particular, while it is understandable that the benchmark scenario is somewhat more optimistic than ours for the above-mentioned reasons, we think the general tone of some of the country-specific GDP assumptions in the adverse scenario tends to lean on the bright side, especially for 2010.

For example, Greece's adverse GDP scenario postulates a 4.6% contraction this year – somewhat better than our base case of a contraction of 5%. This is not to say that there is no upside whatsoever in Greece. Rather, it is an observation that – in the context of a deepening recession – there is perhaps scope to stress test some of the countries currently under the market spotlight more aggressively. The 2011 GDP assumptions are consistent with our view of core countries outperforming the periphery, but a severe credit crunch would perhaps depress the economies of both groups to a greater extent.
Got that? The adverse scenario in Greece was still better than MS' case.
The following chart details the various scenarios:
So Much For "Restoring" Confidence- Benchmark 3 Month Euribor Wider Post Stress Test
ZH

Desperate Cities Begin Giving Away Land, Taxing Non-Profits BI




HUNGARY

Financial Crisis Commission Threatens To Audit Goldman Sachs BI
DODD FRANK ACT
RATING AGENCIES

Anecdotal Evidence That Banks Are Hiding Depressed High End Real Estate Reggie Middleton

Why are Banks Hiding High End Residential Real Estate? Real Estate Channel
Without the FTB tax credit, the housing market is receiving artificial demand and price support from the FHA loan guarantees and banks sitting on mortgages of homes once valued at $300,000
Banks in areas that were severely damaged by the downturn in domestic real estate (Cook County, Illinois, Miami-Dade County, Florida, Orange County, California) have significant inventories of homes worth more than $300,000 that they will not put on the market, even after foreclosures lasting more than 2 years
According to Bruce Krasting over at Zero Hedge, the FHA is "Officially Broke" anyway: FHA – "We are Officially Broke" After perusing the data above, one would wonder why… (Link to FHA/FR)

SUMMARY: A recently issued independent actuarial study shows that the Mutual Mortgage Insurance Fund (MMIF) capital ratio has fallen below its statutorily mandated threshold.
---
More Reggie Middleton on Residential Real Estate:

As I Made Very Clear In March, US Housing Has a Way to Fall

Recent Mortgage Loss and Credit Performance Commentary

This is the public version of our quarterly review of Alt-A and subprime mortgage performance sourced from the NY Fed and FDIC data. All paying subscribers can access the entire document here: 4Q09 Alt-A and Subprime commentary (452.33 kB 2010-05-21 05:49:09).

RRESIDENTIAL REAL ESTATE - PHASE II

EXPIRATION FINANCIAL CRISIS PROGRAM/font>

PENSION & ENTITLEMENTS CRISIS





Why CEOs aren't hiring Samuelson

Scary Unemployment Graph




GOVERNMENT BACKSTOP INSURANCE
BP - British Petroleum

SULTANS OF SWAP: BP Potentially More Devastating then Lehman!

------------

BP's Dudley Set to Succeed Hayward WSJ
BP's board is set to name managing director Bob Dudley as the company's new chief executive if, as expected, the board approves the negotiated departure of current chief Tony Hayward, people familiar with the matter said. The plan before the board would elevate Mr. Dudley to the CEO spot on Oct. 1, allowing for a roughly two-month transition from Mr. Hayward, according to someone familiar with the plan. Mr. Hayward would stay on the board for the rest of the year. As expected, he will discuss BP's second-quarter results on Tuesday.



---
OTHER TIPPING POINT CATEGORIES NOT LISTED ABOVE

The Death of Paper Money Pritchard

People's willingness to hold money can change suddenly for a "psychological and spontaneous reason"...
FCIC holds to demand for derivatives data

Permanent Link- It's the End of the World As We Know It Phils Stock World
How does one decrease the cost of labor in America? Well
1- first, you have to bust the unions. Check.
2- Then you have to create a pressing need for people to work - perhaps give them easy access to credit and then get them to go so deeply into debt that they will have to work until they die to pay them off. Check.
3- It also helps if you push up the cost of living by manipulating commodity prices. Check.
4- Then, take away people's retirement savings. Check.
5- Lower interest rates to make savings futile and interest income inadequate. Check.
6- And finally, threaten to take away the 12% a year that people have been saving for retirement by labeling Social Security an "

entitlement

" program - as if it wasn't money Americans worked their whole lives to save and gave to the government in good faith.

Check

.
FLASH CRASH - HFT - DARK POOLS
MARKET WARNINGS
Betting on a Bubble, Bracing for a Fall Hussman
If you exclude the bubble valuations of 1995-2007, the current valuation of the S&P 500 is near the highest level ever observed in history
GOLD MANIPULATION
LBMA Closes Off Public Access To Key Bullion Bank Trading Data ZH
VIDEO TO WATCH
QUOTE OF THE WEEK


---
ZH - Zero Hedge - Business Insider, WSJ - Wall Street Journal, BL - Bloomberg, FT - Financial Times
BUY ANY BOOK/font>

GET 2 MONTH SUBSCRIPTION TO

MONTHLY MARKET COMMENTARY

BOOKSTORE
Gordon T Long is not a registered advisor and does not give investment advice. His comments are an expression of opinion only and should not be construed in any manner whatsoever as recommendations to buy or sell a stock, option, future, bond, commodity or any other financial instrument at any time. While he believes his statements to be true, they always depend on the reliability of his own credible sources. Of course, he recommends that you consult with a qualified investment advisor, one licensed by appropriate regulatory agencies in your legal jurisdiction, before making any investment decisions, and barring that, we encourage you confirm the facts on your own before making important investment commitments.
© Copyright 2010 Gordon T Long. The information herein was obtained from sources which Mr. Long believes reliable, but he does not guarantee its accuracy. None of the information, advertisements, website links, or any opinions expressed constitutes a solicitation of the purchase or sale of any securities or commodities. Please note that Mr. Long may already have invested or may from time to time invest in securities that are recommended or otherwise covered on this website. Mr. Long does not intend to disclose the extent of any current holdings or future transactions with respect to any particular security. You should consider this possibility before investing in any security based upon statements and information contained in any report, post, comment or recommendation you receive from him.
MONDAY
07-26-10
JULY
SOVEREIGN DEBT PIIGS
EU BANKING CRISIS
BOND BUBBLE
STATE & LOCAL GOVERNMENT
CENTRAL & EASTERN EUROPE
BANKING CRISIS II
RISK REVERSAL
COMMERCIAL REAL ESTATE
CREDIT CONTRACTION II
RESIDENTIAL REAL ESTATE - PHASE II
EXPIRATION FINANCIAL CRISIS PROGRAM
US FISCAL IMBALANCES
PENSION CRISIS
CHINA BUBBLE
CHRONIC UNEMPLOYMENT
INTEREST PAYMENTS
US PUBLIC POLICY MISCUES
JAPAN DEBT DEFLATION SPIRAL
US RESERVE CURRENCY.
GOVERNMENT BACKSTOP INSURANCE
SHRINKING REVENUE GROWTH RATE
FINANCE & INSURANCE WRITE-DOWNS
RETAIL SALES
CORPORATE BANKRUPTCIES
US DOLLAR WEAKNESS
GLOBAL OUTPUT GAP
CONFIDENCE - SOCIAL UNREST
ENTITLEMENT CRISIS
IRAN NUCLEAR THREAT
OIL PRICE PRESSURES
FOOD PRICE PRESSURES
US STOCK MARKET VALUATIONS
PANDEMIC
US$ RESERVE CURRENCY
TERRORIST EVENT
NATURAL DISASTER
READING THE RIGHT BOOKS?
NO TIME?
WE HAVE IT ANALYZED & INCLUDED IN OUR LATEST RESEARCH PAPERS!
Book Review- Five Thumbs Up for Steve Greenhut's Plunder! Mish