FUND MANAGERS & ANALYSTS
---
Developers of Chaos Theory
& Mandelbrot Generator
Algorithms
---

Fibonacci - W.D. Gann
Elliott Wave - J. M. Hurst
SPECIFICALLY TAILORED
---
---
A MUST READ FOR ANY UNDERSTANDING
of the current
GLOBAL MACRO ECONOMIC
ENVIRONMENT
---
---
FREE INTRODUCTORY
MAILING
The Latest Quarterly Advisory
62 pages
EXTEND & PRETEND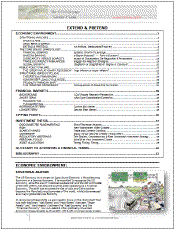 Click page to view Index
Add Promo Code: "Introduction"
in the Subject Heading
The Latest Monthly
MONTHLY MARKET COMMENTARY
12 pages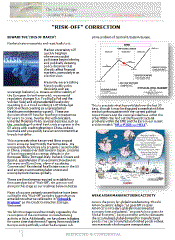 Click page for Front Page
Add Promo Code: "MMU"
in the Subject Heading
---

The Elliott Wave Principle
Prechter & Neely Methods
FREE INTRODUCTORY
MAILING
TECHNICAL ANALYSIS
RESEARCH
W.D.Gann
Elliott Wave Principle
J.M Hurst
PROPRIETARY
Chaos Theory
Mandelbrot Generators
Fibonacci Conditions
Latest Boundary Condition
Analysis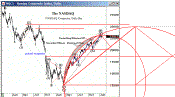 Click chart to view
Add Promo Code: "Technical"
in the Subject Heading
---
FREE INTRODUCTORY
ACCESS
FACEBOOK

DAILY TIPPING POINT ARTICLE POSTS
SAMPLE PAGE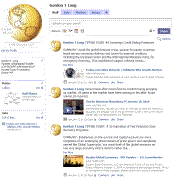 Click page to view Index
Add Promo Code: "Facebook"
in the Subject Heading
---
CUSTOMIZE YOUR RESEARCH EFFORTS
TIPPING POINT
TAG ENGINE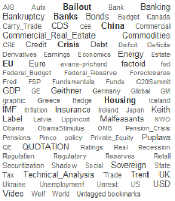 Click page to view Index
Free Access to Our Tag Engine for detailed research behind our Tipping Points.
OVER 1000 ARTICLES INDEXED
each with an
Executive Summary - Abstract
SAMPLE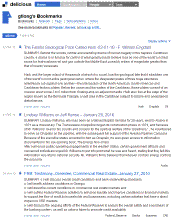 Click page to view Index
Add Promo Code: "Tag Engine"
in the Subject Heading
---
| | |
| --- | --- |
| LATEST PUBLICATIONS | RSS |
COMMENTARY for all articles by Gordon T Long
SULTANS OF SWAP: Gold Swaps Signal the Roadmap Ahead

SLIDE REFERENCE PAGE: Shadow Banking

The news rocked the global gold market when an almost obscure line item in the back of a 216 page document released by an equally obscure organization was recently unearthed. Thrust into the unwanted glare of the spotlight, the little publicized Bank of International Settlements (BIS) is discovered to have accepted 349 metric tons of gold in a $14B swap. Why? With whom? For what duration? How long has this been going on? This raises many questions and as usual with all $617T of murky unregulated swaps, we are given zero answers. It is none of our business!

Considering the US taxpayer is bearing the burden of $13T in lending, spending and guarantees for the financial crisis, and an additional $600B of swaps from the US Federal Reserve to stem the European Sovereign Debt crisis, some feel that more transparency is merited. It is particularly disconcerting, since the crisis was a direct result of unsound banking practices and possibly even felonious behavior. The arrogance and lack of public accountability of the entire banking industry blatantly demonstrates why gold manipulation, which came to the fore in recent CFTC hearings, has been able to operate so effectively for so long. It operates above the law or more specifically above sovereign law in the un-policed off-shore, off-balance sheet zone of international waters.

Since President Richard Nixon took the US off the Gold standard in 1971, transparency regarding anything to do with gold sales, leasing, storage or swaps is as tightly guarded by governments as the unaudited gold holdings of Fort Knox. Before we delve into answering what this swap may be all about and what it possibly means to gold investors, we need to start with the most obvious question and one that few seem to ask. Who is this Bank of International Settlements and who controls it?

EXTEND & PRETEND: Stage I Comes

The Dog Ate my Report Card

Both came to an end at the same time: the administration's policy to Extend & Pretend has run out of time as has the patience of the US electorate with the government's Keynesian economic policy responses. Desperate last gasp attempts are to be fully expected, but any chance of success is rapidly diminishing.

Before we can identify what needs to be done, what the administration is likely to do and how we can preserve and protect our wealth through it, we need to first determine where we are going wrong. Surprisingly, no one has assessed the results of the American Recovery & Reinvestment Act 2009 (ARRA) which was this administration's cornerstone program to place the US back on the post financial crisis road to recovery.

We can safely conclude either:

<![if !supportLists]>1- <![endif]>The administration completely under estimated the extent of the economic crisis, even though we were well into it when the ARRA was introduced.

<![if !supportLists]>2- <![endif]>The administration was unable to secure the actually required stimulus amount which was likely four to five times that approved.

<![if !supportLists]>3- <![endif]>The administration failed to implement the program in a timely manner.

<![if !supportLists]>4- <![endif]>The administration failed to diagnose the problem correctly and that in fact it is a structural problem versus a cyclical and liquidity problem, as they still insist it to be.

I personally believe it is all four of the above.

POPULAR ARTICLES:

SULTANS OF SWAP: BP Potentially More Devastating then Lehman!

EXTEND & PRETEND - Manufacturing a Minsky Melt-Up
---
READER ROADMAP - 2010 TIPPING POINTS aid to positioning COMMENTARY
SOVEREIGN DEBT PIIGS

EU BANKING CRISIS
BOND BUBBLE

STATE & LOCAL GOVERNMENT

CENTRAL & EASTERN EUROPE
BANKING CRISIS II
RISK REVERSAL

COMMERCIAL REAL ESTATE

CREDIT CONTRACTION II

RESIDENTIAL REAL ESTATE - PHASE II
EXPIRATION FINANCIAL CRISIS PROGRAM
US FISCAL IMBALANCES
PENSION CRISIS
CHINA BUBBLE
POSTS: WEEKEND 07-31-10
GEO-POLITICAL TENSIONS - ISRAEL / KOREA / IRAN
IRAN
ISRAEL
KOREA
SOVEREIGN DEBT & CREDIT CRISIS
GREECE
A Greek City Just Defaulted On $275 Million Of Debt -- Can The State Be Far Behind BI
SPAIN / PORTUGAL
Spain Jobless Rate up to 20.09 Percent CNBC
IMF urges more "credible" fiscal targets in Spain Reuters
FRANCE
GERMANY
Germany's Missing Link: Consumer Spending WSJ
ITALY
Hours After Passing Austerity Bill, Berlusconi Government Rocked By Schism BI
UK
Spending cuts drive consumer morale to 11-month low Reuters
ICELAND
Iceland Says It's `Far From Defaulting' as Rating Nears Junk BL
JAPAN
More Japan workers lose jobs, factory output falls AP
CHINA
China aims to make yuan convertible Xinhua Special Yuan Page
USA
GDP slows in second quarter to 2.4% rate MW BEA
Recession in U.S. Was Even Worse Than Estimated, Revisions Show BL
Economists Expect Slower Growth in Second Half NYT
Double Dip Odds CIBC
GDP Misses Expectations, Comes At 2.4%, Plunges From Revised Q1 GDP Of 3.7% ZH
Double dip confirmed as Q2 GDP plunges from revised Q1 number: GDP comes in at a below consensus 2.4%, which a huge drop from the revised Q1 number which came in at 3.7% (from 2.7%). The GDP Price index comes at 1.8%, the core PCE comes at 1.1%, from 0.7% previously. Per the revised GDP numbers, the US economy has now shrunk by 4.1% from Q4 2007 to Q2 2009, compared with the 3.7% previous estimate. From the BEA: "The increase in real GDP in the second quarter primarily reflected positive contributions from nonresidential fixed investment, exports, personal consumption expenditures, private inventory investment, federal government spending, and residential fixed investment. Imports, which are a subtraction in the calculation of GDP, increased."
David Rosenberg's GDP Analysis VIA ZH
The economy underperformed expectations in the second quarter with the initial estimate of real GDP growth coming in at a 2.4% annual rate. The revisions to the back-data also showed the Great Recession to be even greater than initially thought with the economic loss now totaling 4.1% from 3.7% previously. And the revisions also reveal a policy- and inventory-induced recovery that is now losing steam at a faster rate than was thought before, especially with respect to consumer spending – the 2.4% GDP pace is down from 3.7% in the first quarter and 5% in the fourth quarter of last year.

There are legions of economists out there who claim that it is normal to see the economy take a breather at this stage of the cycle, but in truth, what is "normal" in the context of a post-WWII recovery is that four quarters into it, real GDP expands at over a 6% annual rate. That puts 2.4% into a certain perspective. And with the revisions now showing the downturn deeper, the level of economic activity in real terms is still 1% below the pre-recession peak. Again, when you look back at 55 years worth of post-war data, what is normal 2-1/2 years after a recession begins is that by now we are at a new peak already (breaking above the prior high in GDP by 8%, on average).

The big story in the second quarter as has been the case for much of the past year was the contribution from inventories – there was a "build" of $75.7 billion and this added over a percentage point to headline GDP growth. This follows a "build" of $44 billion in the first quarter so this is no longer the case that companies are merely reducing the pace of inventory withdrawal. Businesses actually added to their stockpiles at the fastest rate in five years. And with sales lagging behind, this inventory contribution is likely to fade fast in coming quarters. Real final sales – representing the rest of GDP (excluding inventories) – came in at a paltry 1.3% annual rate last quarter and has averaged 1.2% since the economy hit rock bottom a year ago in what is clearly the weakest revival in recorded history.

Normally, real final sales are expanding at closer to a 4% annual rate in the year after a recession officially ends. Then again, we haven't heard anything official just yet about the one that began in December 2007 – and so the fact that it is averaging at around one-third that typical pace in the face of unprecedented policy stimulus is rather telling. And frightening.

Looking at the components of GDP, it appears as though the economy is set to slow even further and a flattening in Q3 and perhaps even contraction by Q4, barring some positive exogenous shock, cannot be ruled out. First, one of the primary contributors to the renewal in economic growth, business capital spending, which has expanded at a double-digit annual rate for three quarters in a row – expanding at a 22% annual rate in Q2 – is starting the current quarter at a pace that is closer to high single-digit growth. That alone may trim a halfpercentagepoint from headline growth this quarter.

With durable goods inventories-to-sales ratios rising to eight-month highs and most manufacturing diffusion indices rolling over, it would stand to reason that the inventory contribution to growth is over. Though to be fair, that will also mean that the import boom will subside and provide some offset (foreign trade actually subtracted 2.8 percentage points from GDP growth last quarter). The government sector added 0.9 percentage points to second-quarter GDP growth with an apparent seasonal skew from defense spending and there was a rare increase in state & local spending, which is hardly going to be repeated this quarter as the budgetary cutbacks deepen. The housing tax credits triggered – get this – a 28% annualized surge in residential construction in the second quarter and while a tiny share of the economy now, this still added 0.6 percentage points to the headline. All the incoming data point to a huge reversal in the real estate sector in the current quarter.

In the final analysis, it is the consumer that is key. With a 70% share of GDP, even a tepid 1.6% annualized growth rate in Q2 – the consensus was looking for 2.4% – can end up adding 1.2 percentage points to GDP growth (which is almost as much a contribution as a 22% surge in capital spending).

But after back-to-back months of declining retail sales and consumer confidence running at half the level it usually does in the context of an economic expansion, the data are pointing to virtual stagnation in household spending this quarter. In fact, what really came to light in the revisions to the data was just how lacklustre the pace of consumer spending has been over the past year – so much so, in fact, that the savings rate is now estimated to have risen to 6.2% in the second quarter from 5.5% in the first (revised sharply higher than the prior estimate of 3.5%). We have long highlighted consumer frugality as crucial deflationary secular theme and the revisions to the savings rate go a long way towards bolstering that view – underscored by the near-0% annualized trend in the pricedeflator for Gross Domestic Purchases last quarter.

So even though the second quarter corporate earnings season was decent, one reason why the equity market is struggling of late is because you can only drive and gaze through the rear-view mirror for so long. At some point, you have to look through the front window, and the prospects for a double-dip or some facsimile thereof were bolstered, not hindered, by the contours of the second quarter GDP report.

If indeed, the inventory cycle is behind us, then what we have on our hands is an underlying baseline trend in GDP of 1.2% at an annual rate. And if we are correct in our assumption that the looming withdrawal of fiscal stimulus at the federal level and the cutbacks at the state and local government level subtract 1.5% from growth in the coming year, then it begs the question: How exactly does the economy escape a renewed moderate contraction over the next four to six quarters, barring some unforeseen positive boost? In turn, how does a strong possibility of such a contraction square with consensus views of a 35% surge in corporate profits to new record highs as early as next year? The answers to these questions are as painful as they are obvious.
After Revisions, Real GDP And PCE Even Farther From Previous Peak BI
These two graphs show the revisions for real GDP and PCE.
The recession was clearly worse than originally estimated (we suspected this already using Gross Domestic Income).
In fact real GDP in Q2 2010 was lower than originally reported for Q1 2010. And annualized real GDP is still 0.85% below the pre-recession peak. This means that real GDP would have to grow at a 3.4% rate in Q3 to reach the recession peak by the end of Q2 2011.
Real PCE was revised down even more.
Annualized real PCE is now 1.1% below the pre-recession peak, and would have to grow 4.4% in Q3 to reach the previous peak by Q2 2011.
With a 2nd half slowdown, I don't expect to reach those levels until the end of the year or in 2011.
Cleveland Fed President Sandra Pianalto had it right in February:
[I]t may take years just to get back to the level of output we enjoyed in 2007, just before the economic crisis began.
If things go well, the economy will be back to pre-recession levels later this year or in 2011. No wonder there is so little investment. And no wonder there is so little hiring!
About That Recovery You Ordered BI
Imports were a huge drag on GDP in the second quarter. It is as if all the additional spending by U.S. consumers and firms went to buy imported goods and services, with no net positive contribution to the demand for domestic production. Added purchases by the federal government provided an important boost to the second quarter, though that seems unlikely to continue and faces headwinds from future spending cuts by state and local governments. Housing made a modest positive contribution to the second quarter, though Bill McBride expects residential fixed investment to decline in Q3 with expiration of the tax credit.
Exports and nonresidential fixed investment were relative bright spots. But could they be enough to carry the economy into a sustained recovery without inventories and fiscal stimulus? The most pessimistic participant at the June FOMC meeting was calling for 2.9% real GDP growth for 2010 as a whole.
U.S. Michigan Consumer Sentiment Index Fell to 67.8 BL
Americans Less Optimistic About the Economy in July Gallup
Goldman's Leading Indicator Plummets To A Seven-Month Low Binsider
The ECRI Falls Even Further Into 'Certain Recession' Territory BI
The Economic Cycle Research Institute 's leading indicator has fallen even further.
The ECRI Leading Indicator has just moved further into certain recession territory, hitting -10.7 for the most recent week (the previous revised number is -10.5). Not so sure if 'certain recession' is the correct read here, but at the very least the U.S. is certainly experiencing a growth slow-down, which will probably continue. Note the ECRI's own creators have rebutted proclamations that their falling indicator signaled of recession' in the past.
The world's banks take a holiday from regulation FT
New standards for capital and liquidity have been diluted, writes John Gapper
Quantitative Easing Two Noland

Taleb: Government Deficits Could Be the Next 'Black Swan' BL
Fed officials clash on need for more stimulus Reuters
The Fed Has Not Run Out of Options, As Yet NTrust
The Fed Flashes the Nuclear QE Trump Card Dorsch
A New Spotlight on Japanese-Style Deflation Comstock
Deflation: The Black Swan Has Been Spotted EW
Letting Bush Tax Cuts Die 'Not a Good Plan': Fed's Bullard CNBC
Old Debts That Won't Die NYT
Weekly Credit Update Danske
Budget Crunch Hits Atlantic City Hard NPR

The states are broke CNN


HUNGARY

IMF Says Some Small US Banks May Need Capital Reuters
DODD FRANK ACT
RATING AGENCIES

Rating Agencies Hold SEC Hostage FallStreet

RRESIDENTIAL REAL ESTATE - PHASE II

Popular 'Zero Down' Mortgage Program Makes Comeback WSJ
The Mortgage Mess's Dirty Details Smart Money

EXPIRATION FINANCIAL CRISIS PROGRAM/font>

PENSION & ENTITLEMENTS CRISIS


Social Security Jitters? Better Prepare Now NYT


Are the American people obsolete? Salon


Zandi: "We're headed into the third quarter with little momentum, and most everything is tracking weaker. Because of that, I expect unemployment to rise back to double digits, hitting 10 percent in December and staying there early next year."




GOVERNMENT BACKSTOP INSURANCE

FDIC Securitizes Mortgages From Failed Banks Dow Jones



---
OTHER TIPPING POINT CATEGORIES NOT LISTED ABOVE

Speculators Rediscover Agricultural Commodities Spiegel
Commodities should be short-term investments Kemp
Commodity Snapshot BeSpoke

FLASH CRASH - HFT - DARK POOLS

MARKET WARNINGS

GOLD MANIPULATION

VIDEO TO WATCH

QUOTE OF THE WEEK

Fed Bullard
"The US is closer to a Japanese-style outcome today than at any time in recent history"




In

a Financial Times op-ed

dated July 25,

Laurence Kotlikoff, economics professor at Boston University



"Due to the "labeling problem"--governments can describe receipts and payments in any way they like--we are essentially "in a fiscal wonderland of measurement without meaning."




---
ZH - Zero Hedge - Business Insider, WSJ - Wall Street Journal, BL - Bloomberg, FT - Financial Times
BUY ANY BOOK

GET 2 MONTH SUBSCRIPTION TO

MONTHLY MARKET COMMENTARY

BOOKSTORE
Gordon T Long is not a registered advisor and does not give investment advice. His comments are an expression of opinion only and should not be construed in any manner whatsoever as recommendations to buy or sell a stock, option, future, bond, commodity or any other financial instrument at any time. While he believes his statements to be true, they always depend on the reliability of his own credible sources. Of course, he recommends that you consult with a qualified investment advisor, one licensed by appropriate regulatory agencies in your legal jurisdiction, before making any investment decisions, and barring that, we encourage you confirm the facts on your own before making important investment commitments.
© Copyright 2010 Gordon T Long. The information herein was obtained from sources which Mr. Long believes reliable, but he does not guarantee its accuracy. None of the information, advertisements, website links, or any opinions expressed constitutes a solicitation of the purchase or sale of any securities or commodities. Please note that Mr. Long may already have invested or may from time to time invest in securities that are recommended or otherwise covered on this website. Mr. Long does not intend to disclose the extent of any current holdings or future transactions with respect to any particular security. You should consider this possibility before investing in any security based upon statements and information contained in any report, post, comment or recommendation you receive from him.
WEEKEND
07-31-10
JULY
SOVEREIGN DEBT PIIGS
EU BANKING CRISIS
BOND BUBBLE
STATE & LOCAL GOVERNMENT
CENTRAL & EASTERN EUROPE
BANKING CRISIS II
RISK REVERSAL
COMMERCIAL REAL ESTATE
CREDIT CONTRACTION II
RESIDENTIAL REAL ESTATE - PHASE II
EXPIRATION FINANCIAL CRISIS PROGRAM
US FISCAL IMBALANCES
PENSION CRISIS
CHINA BUBBLE
CHRONIC UNEMPLOYMENT
INTEREST PAYMENTS
US PUBLIC POLICY MISCUES
JAPAN DEBT DEFLATION SPIRAL
US RESERVE CURRENCY.
GOVERNMENT BACKSTOP INSURANCE
SHRINKING REVENUE GROWTH RATE
FINANCE & INSURANCE WRITE-DOWNS
RETAIL SALES
CORPORATE BANKRUPTCIES
US DOLLAR WEAKNESS
GLOBAL OUTPUT GAP
CONFIDENCE - SOCIAL UNREST
ENTITLEMENT CRISIS
IRAN NUCLEAR THREAT
OIL PRICE PRESSURES
FOOD PRICE PRESSURES
US STOCK MARKET VALUATIONS
PANDEMIC
US$ RESERVE CURRENCY
TERRORIST EVENT
NATURAL DISASTER
READING THE RIGHT BOOKS?
NO TIME?
WE HAVE IT ANALYZED & INCLUDED IN OUR LATEST RESEARCH PAPERS!
Book Review- Five Thumbs Up for Steve Greenhut's Plunder! Mish