FUND MANAGERS & ANALYSTS
---
Developers of Chaos Theory
& Mandelbrot Generator
Algorithms
---

Fibonacci - W.D. Gann
Elliott Wave - J. M. Hurst
SPECIFICALLY TAILORED
---
---
A MUST READ FOR ANY UNDERSTANDING
of the current
GLOBAL MACRO ECONOMIC
ENVIRONMENT
---
---
FREE INTRODUCTORY
MAILING
The Latest Quarterly Advisory
62 pages
EXTEND & PRETEND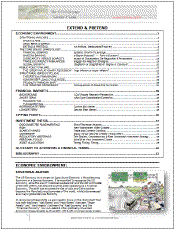 Click page to view Index
Add Promo Code: "Introduction"
in the Subject Heading
The Latest Monthly
MONTHLY MARKET COMMENTARY
12 pages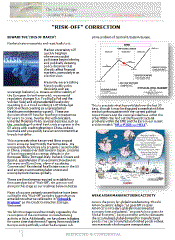 Click page for Front Page
Add Promo Code: "MMU"
in the Subject Heading
---

The Elliott Wave Principle
Prechter & Neely Methods
FREE INTRODUCTORY
MAILING
TECHNICAL ANALYSIS
RESEARCH
W.D.Gann
Elliott Wave Principle
J.M Hurst
PROPRIETARY
Chaos Theory
Mandelbrot Generators
Fibonacci Conditions
Latest Boundary Condition
Analysis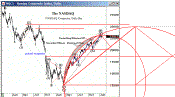 Click chart to view
Add Promo Code: "Technical"
in the Subject Heading
---
FREE INTRODUCTORY
ACCESS
FACEBOOK

DAILY TIPPING POINT ARTICLE POSTS
SAMPLE PAGE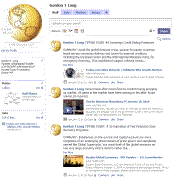 Click page to view Index
Add Promo Code: "Facebook"
in the Subject Heading
---
CUSTOMIZE YOUR RESEARCH EFFORTS
TIPPING POINT
TAG ENGINE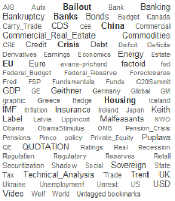 Click page to view Index
Free Access to Our Tag Engine for detailed research behind our Tipping Points.
OVER 1000 ARTICLES INDEXED
each with an
Executive Summary - Abstract
SAMPLE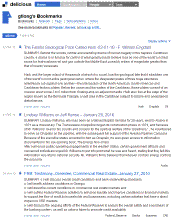 Click page to view Index
Add Promo Code: "Tag Engine"
in the Subject Heading
---
| | |
| --- | --- |
| LATEST PUBLICATIONS | RSS |
COMMENTARY for all articles by Gordon T Long
SULTANS OF SWAP: Gold Swaps Signal the Roadmap Ahead

SLIDE REFERENCE PAGE: Shadow Banking

The news rocked the global gold market when an almost obscure line item in the back of a 216 page document released by an equally obscure organization was recently unearthed. Thrust into the unwanted glare of the spotlight, the little publicized Bank of International Settlements (BIS) is discovered to have accepted 349 metric tons of gold in a $14B swap. Why? With whom? For what duration? How long has this been going on? This raises many questions and as usual with all $617T of murky unregulated swaps, we are given zero answers. It is none of our business!

Considering the US taxpayer is bearing the burden of $13T in lending, spending and guarantees for the financial crisis, and an additional $600B of swaps from the US Federal Reserve to stem the European Sovereign Debt crisis, some feel that more transparency is merited. It is particularly disconcerting, since the crisis was a direct result of unsound banking practices and possibly even felonious behavior. The arrogance and lack of public accountability of the entire banking industry blatantly demonstrates why gold manipulation, which came to the fore in recent CFTC hearings, has been able to operate so effectively for so long. It operates above the law or more specifically above sovereign law in the un-policed off-shore, off-balance sheet zone of international waters.

Since President Richard Nixon took the US off the Gold standard in 1971, transparency regarding anything to do with gold sales, leasing, storage or swaps is as tightly guarded by governments as the unaudited gold holdings of Fort Knox. Before we delve into answering what this swap may be all about and what it possibly means to gold investors, we need to start with the most obvious question and one that few seem to ask. Who is this Bank of International Settlements and who controls it?

EXTEND & PRETEND: Stage I Comes

The Dog Ate my Report Card

Both came to an end at the same time: the administrationís policy to Extend & Pretend has run out of time as has the patience of the US electorate with the governmentís Keynesian economic policy responses. Desperate last gasp attempts are to be fully expected, but any chance of success is rapidly diminishing.

Before we can identify what needs to be done, what the administration is likely to do and how we can preserve and protect our wealth through it, we need to first determine where we are going wrong. Surprisingly, no one has assessed the results of the American Recovery & Reinvestment Act 2009 (ARRA) which was this administrationís cornerstone program to place the US back on the post financial crisis road to recovery.

We can safely conclude either:

<![if !supportLists]>1- <![endif]>The administration completely under estimated the extent of the economic crisis, even though we were well into it when the ARRA was introduced.

<![if !supportLists]>2- <![endif]>The administration was unable to secure the actually required stimulus amount which was likely four to five times that approved.

<![if !supportLists]>3- <![endif]>The administration failed to implement the program in a timely manner.

<![if !supportLists]>4- <![endif]>The administration failed to diagnose the problem correctly and that in fact it is a structural problem versus a cyclical and liquidity problem, as they still insist it to be.

I personally believe it is all four of the above.

POPULAR ARTICLES:

SULTANS OF SWAP: BP Potentially More Devastating then Lehman!

EXTEND & PRETEND - Manufacturing a Minsky Melt-Up
---
READER ROADMAP - 2010 TIPPING POINTS aid to positioning COMMENTARY
SOVEREIGN DEBT PIIGS

EU BANKING CRISIS
BOND BUBBLE

STATE & LOCAL GOVERNMENT

CENTRAL & EASTERN EUROPE
BANKING CRISIS II
RISK REVERSAL

COMMERCIAL REAL ESTATE

CREDIT CONTRACTION II

RESIDENTIAL REAL ESTATE - PHASE II
EXPIRATION FINANCIAL CRISIS PROGRAM
US FISCAL IMBALANCES
PENSION CRISIS
CHINA BUBBLE
POSTS: FRIDAY 08-06-10

GEO-POLITICAL TENSIONS - ISRAEL / KOREA / IRAN

IRAN

ISRAEL

KOREA

SOVEREIGN DEBT & CREDIT CRISIS

GREECE

SPAIN / PORTUGAL

Spain Economy Accelerated in Second Quarter, Bank of Spain Says BL

FRANCE

GERMANY

ITALY

Italian Economy Expanded in Second Quarter as Recovery Gathers Strength BL

UK

U.K. Spending Cuts Will Push Insolvencies Up, Accountants Say BL

U.K. government budget cuts will push more companies into bankruptcy in the second half of this year as departments from education to transport delay or cancel contracts, insolvency practitioners are predicting.

JAPAN

CHINA

USA

US economy 'on the road to deflation', warns Pimco boss El-Erian Telegraph

U.S. Retailers' July Sales Trail Estimates on Spending Cuts BL

How To Read The REAL GDP Chart Karl Denninger

Large-scale deleveraging hits Dexia profits

RBS Posts First Profit Since 2007 as Bad Loans Tumble BL

Royal Bank of Scotland Group Plc , Britainís biggest government-owned lender, swung into profit for the first time since 2007 as it reduced bad-loan provisions and writedowns on credit market investments.

Is Big Blue Flashing a Bond Warning? WSJ

IBM sold $1.5 billion in three-year debt at a record-low 1% interest rate, or just 0.3 percentage point more than the yield on government debt of similar maturity. It was the lowest coupon of any corporate debt issue in the almost 3,500 issues in Barclays Capitalís U.S. Corporate Index. Why is it such a big deal? IBM has an uncanny ability to sell bonds at low coupon, just below rates climb. If history holds up rates will again climb, pressuring bond prices.




HUNGARY

Hungarians Battle to Keep Homes in Face of Strong Swiss Franc BL

DODD FRANK ACT

RATING AGENCIES

RRESIDENTIAL REAL ESTATE - PHASE II

Mortgage Rates Drop to Lowest Level on Record AP

EXPIRATION FINANCIAL CRISIS PROGRAM/font>

PENSION & ENTITLEMENTS CRISIS


Geithner- The Entitlements Shortfall Is Coming Sooner Than You Think BI

Geithner's big report on entitlement programs makes it official. A long-term deficit arrives for Social Security next year.

The new timeline is worse than last year's report, which predicted a shortfall 2017. Social Security was already running a deficit during the financial crisis. Last year's report said it would hit positive for a few years and then, thanks to demographic issues, drop red for the rest of your life. The Social Security Trust Fund is projected to run out in 2037.

Social Security and Medicare continue to face grave financial challenges LAT CMS


Jobless Claims in U.S. Unexpectedly Climb to Three-Month High BL

The number of Americans who are receiving food stamps rose to a record 40.8M in May BL



Watch The Birdie (Jobless Claims) Karl Denninger


Don't buy the BS in the mainstream crooners that "we in fact have created jobs." It's a lie.

In the week ending July 31, the advance figure for seasonally adjusted initial claims was 479,000, an increase of 19,000 from the previous week's revised figure of 460,000. The 4-week moving average was 458,500, an increase of 5,250 from the previous week's revised average of 453,250.

This was a deterioration, but the real problem lies within the data. Let's highlight it.

Click to Enlarge

This is where the media gets the claim "it's getting better." The problem with the claim is that it's a lie, and if you read the entire report, it becomes obvious - they simply ignore the roll-down into "not counted" buckets for the long-term unemployed.

The truth is that the unemployment situation is 17% worse now than it was a year ago, from July 10th to July 17th it deteriorated, and that understates the case, as those who have exhausted the 99 weeks of "benefits" (all but 26 of which are a handout) don't show up in the EUC 2008 line any more either!

Don't believe the BS - the facts are right under the nose of those at CNBS and other media outlets, and they're deliberately refusing to report them.




GOVERNMENT BACKSTOP INSURANCE

An August Surprise from Obama? Reuters

Rumors are running wild that the Obama administration is about to order government-controlled lenders Fannie Mae and Freddie Mac to forgive a portion of the mortgage debt


Harley-Davidson Could Leave Milwaukee If It Can't Bring Labor Costs Down AP



KKR, Bain Sell NXP in Initial Offering at 46% Discount to LBO BL



---
OTHER TIPPING POINT CATEGORIES NOT LISTED ABOVE
US economic adviser Romer steps down FT
Romer To Leave White House Hotline On Call
ďShe doesn't feel that she has a direct line to the president. She would be giving different advice than Larry Summers, who does have a direct line to the president."
IMF blueprint for a global currency Ė yes really FT

An Age of Diminished Expectations? Rogoff
Consumers Shun Big-Ticket Items WSJ
Agflation fears as Russia halts all grain exports Pritchard
Wheat's Advance Revives Food Crisis Concern BL
Russian wheat export ban threatens higher inflation and food riots Inde
Soaring wheat prices could send corn higher Fortune
Traders in Asia consider force majeure on Russia wheat Reuters
FLASH CRASH - HFT - DARK POOLS
'Flash Crash' Legacy- Worries of Repeat WSJ
Three months later, many market veterans have concluded a flash crash could happen again because today's computer-driven stock market is much more fragile than many believed.
MARKET WARNINGS
The latest from AAII (via The Pragmatic Capitalist):
Individual investors allocated 51.7% of their portfolios to stocks and stock funds last month, a 1.2 percentage point drop from June. The historical average is 60%.
Equity allocations have been below the historical average for most of 2010 and the July results show that this trend is continuing. Market volatility and economic uncertainty are causing individual investors to stay defensive. Many are focused on income generation, either through dividend-paying stocks or bonds.
On the one hand, this could be seen as bullish -- reversion to the mean at all. On the other hand, it's interesting that you look at the chart above, it looks like declining stock ownership and increasing bond ownership are both on gradual decade-long trend. If you assume that demographics are going to determine investing patterns, as
Argonaut's David Gerstenhaber does
, then this could go on for quite some time, as aging boomers continue to swap equities for bonds.
GOLD MANIPULATION
VIDEO TO WATCH
QUOTE OF THE WEEK

---
ZH - Zero Hedge - Business Insider, WSJ - Wall Street Journal, BL - Bloomberg, FT - Financial Times
BUY ANY BOOK

GET 2 MONTH SUBSCRIPTION TO

MONTHLY MARKET COMMENTARY

BOOKSTORE
Gordon T Long is not a registered advisor and does not give investment advice. His comments are an expression of opinion only and should not be construed in any manner whatsoever as recommendations to buy or sell a stock, option, future, bond, commodity or any other financial instrument at any time. While he believes his statements to be true, they always depend on the reliability of his own credible sources. Of course, he recommends that you consult with a qualified investment advisor, one licensed by appropriate regulatory agencies in your legal jurisdiction, before making any investment decisions, and barring that, we encourage you confirm the facts on your own before making important investment commitments.
© Copyright 2010 Gordon T Long. The information herein was obtained from sources which Mr. Long believes reliable, but he does not guarantee its accuracy. None of the information, advertisements, website links, or any opinions expressed constitutes a solicitation of the purchase or sale of any securities or commodities. Please note that Mr. Long may already have invested or may from time to time invest in securities that are recommended or otherwise covered on this website. Mr. Long does not intend to disclose the extent of any current holdings or future transactions with respect to any particular security. You should consider this possibility before investing in any security based upon statements and information contained in any report, post, comment or recommendation you receive from him.
FRIDAY
08-06-10
AUGUST
| | | | | | | |
| --- | --- | --- | --- | --- | --- | --- |
| S | M | T | W | T | F | S |
| 1 | 2 | 3 | 4 | 5 | 6 | 7 |
| 8 | 9 | 10 | 11 | 12 | 13 | 14 |
| 15 | 16 | 17 | 18 | 19 | 20 | 21 |
| 22 | 23 | 24 | 25 | 26 | 27 | 28 |
| 29 | 30 | 31 | | | | |
SOVEREIGN DEBT PIIGS
EU BANKING CRISIS
BOND BUBBLE
STATE & LOCAL GOVERNMENT
CENTRAL & EASTERN EUROPE
BANKING CRISIS II
RISK REVERSAL
COMMERCIAL REAL ESTATE
CREDIT CONTRACTION II
RESIDENTIAL REAL ESTATE - PHASE II
EXPIRATION FINANCIAL CRISIS PROGRAM
US FISCAL IMBALANCES
PENSION CRISIS
CHINA BUBBLE
CHRONIC UNEMPLOYMENT
INTEREST PAYMENTS
US PUBLIC POLICY MISCUES
JAPAN DEBT DEFLATION SPIRAL
US RESERVE CURRENCY.
GOVERNMENT BACKSTOP INSURANCE
SHRINKING REVENUE GROWTH RATE
FINANCE & INSURANCE WRITE-DOWNS
RETAIL SALES
CORPORATE BANKRUPTCIES
US DOLLAR WEAKNESS
GLOBAL OUTPUT GAP
CONFIDENCE - SOCIAL UNREST
ENTITLEMENT CRISIS
IRAN NUCLEAR THREAT
OIL PRICE PRESSURES
FOOD PRICE PRESSURES
US STOCK MARKET VALUATIONS
PANDEMIC
US$ RESERVE CURRENCY
TERRORIST EVENT
NATURAL DISASTER
READING THE RIGHT BOOKS?
NO TIME?
WE HAVE IT ANALYZED & INCLUDED IN OUR LATEST RESEARCH PAPERS!
Book Review- Five Thumbs Up for Steve Greenhut's Plunder! Mish