FUND MANAGERS & ANALYSTS
---
Developers of Chaos Theory
& Mandelbrot Generator
Algorithms
---

Fibonacci - W.D. Gann
Elliott Wave - J. M. Hurst
SPECIFICALLY TAILORED
---
---
A MUST READ FOR ANY UNDERSTANDING
of the current
GLOBAL MACRO ECONOMIC
ENVIRONMENT
---
---
FREE INTRODUCTORY
MAILING
The Latest Quarterly Advisory
62 pages
EXTEND & PRETEND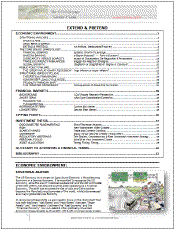 Click page to view Index
Add Promo Code: "Introduction"
in the Subject Heading
The Latest Monthly
MONTHLY MARKET COMMENTARY
12 pages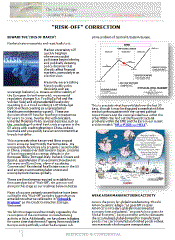 Click page for Front Page
Add Promo Code: "MMU"
in the Subject Heading
---

The Elliott Wave Principle
Prechter & Neely Methods
FREE INTRODUCTORY
MAILING
TECHNICAL ANALYSIS
RESEARCH
W.D.Gann
Elliott Wave Principle
J.M Hurst
PROPRIETARY
Chaos Theory
Mandelbrot Generators
Fibonacci Conditions
Latest Boundary Condition
Analysis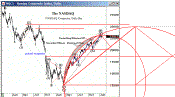 Click chart to view
Add Promo Code: "Technical"
in the Subject Heading
---
FREE INTRODUCTORY
ACCESS
FACEBOOK

DAILY TIPPING POINT ARTICLE POSTS
SAMPLE PAGE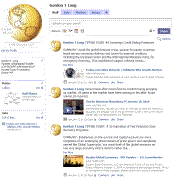 Click page to view Index
Add Promo Code: "Facebook"
in the Subject Heading
---
CUSTOMIZE YOUR RESEARCH EFFORTS
TIPPING POINT
TAG ENGINE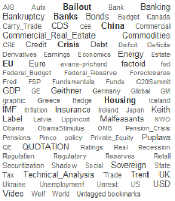 Click page to view Index
Free Access to Our Tag Engine for detailed research behind our Tipping Points.
OVER 1000 ARTICLES INDEXED
each with an
Executive Summary - Abstract
SAMPLE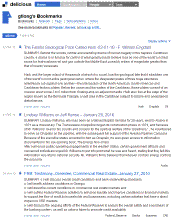 Click page to view Index
Add Promo Code: "Tag Engine"
in the Subject Heading
---
| | |
| --- | --- |
| LATEST PUBLICATIONS | RSS |
COMMENTARY for all articles by Gordon T Long
SULTANS OF SWAP: Gold Swaps Signal the Roadmap Ahead

SLIDE REFERENCE PAGE: Shadow Banking

The news rocked the global gold market when an almost obscure line item in the back of a 216 page document released by an equally obscure organization was recently unearthed. Thrust into the unwanted glare of the spotlight, the little publicized Bank of International Settlements (BIS) is discovered to have accepted 349 metric tons of gold in a $14B swap. Why? With whom? For what duration? How long has this been going on? This raises many questions and as usual with all $617T of murky unregulated swaps, we are given zero answers. It is none of our business!

Considering the US taxpayer is bearing the burden of $13T in lending, spending and guarantees for the financial crisis, and an additional $600B of swaps from the US Federal Reserve to stem the European Sovereign Debt crisis, some feel that more transparency is merited. It is particularly disconcerting, since the crisis was a direct result of unsound banking practices and possibly even felonious behavior. The arrogance and lack of public accountability of the entire banking industry blatantly demonstrates why gold manipulation, which came to the fore in recent CFTC hearings, has been able to operate so effectively for so long. It operates above the law or more specifically above sovereign law in the un-policed off-shore, off-balance sheet zone of international waters.

Since President Richard Nixon took the US off the Gold standard in 1971, transparency regarding anything to do with gold sales, leasing, storage or swaps is as tightly guarded by governments as the unaudited gold holdings of Fort Knox. Before we delve into answering what this swap may be all about and what it possibly means to gold investors, we need to start with the most obvious question and one that few seem to ask. Who is this Bank of International Settlements and who controls it?

EXTEND & PRETEND: Stage I Comes

The Dog Ate my Report Card

Both came to an end at the same time: the administration's policy to Extend & Pretend has run out of time as has the patience of the US electorate with the government's Keynesian economic policy responses. Desperate last gasp attempts are to be fully expected, but any chance of success is rapidly diminishing.

Before we can identify what needs to be done, what the administration is likely to do and how we can preserve and protect our wealth through it, we need to first determine where we are going wrong. Surprisingly, no one has assessed the results of the American Recovery & Reinvestment Act 2009 (ARRA) which was this administration's cornerstone program to place the US back on the post financial crisis road to recovery.

We can safely conclude either:

<![if !supportLists]>1- <![endif]>The administration completely under estimated the extent of the economic crisis, even though we were well into it when the ARRA was introduced.

<![if !supportLists]>2- <![endif]>The administration was unable to secure the actually required stimulus amount which was likely four to five times that approved.

<![if !supportLists]>3- <![endif]>The administration failed to implement the program in a timely manner.

<![if !supportLists]>4- <![endif]>The administration failed to diagnose the problem correctly and that in fact it is a structural problem versus a cyclical and liquidity problem, as they still insist it to be.

I personally believe it is all four of the above.

POPULAR ARTICLES:

SULTANS OF SWAP: BP Potentially More Devastating then Lehman!

EXTEND & PRETEND - Manufacturing a Minsky Melt-Up
---
READER ROADMAP - 2010 TIPPING POINTS aid to positioning COMMENTARY
SOVEREIGN DEBT PIIGS

EU BANKING CRISIS
BOND BUBBLE

STATE & LOCAL GOVERNMENT

CENTRAL & EASTERN EUROPE
BANKING CRISIS II
RISK REVERSAL

COMMERCIAL REAL ESTATE

CREDIT CONTRACTION II

RESIDENTIAL REAL ESTATE - PHASE II
EXPIRATION FINANCIAL CRISIS PROGRAM
US FISCAL IMBALANCES
PENSION CRISIS
CHINA BUBBLE
POSTS: WEEKEND 08-07-10
GEO-POLITICAL TENSIONS - ISRAEL / KOREA / IRAN
IRAN
Guest Post- The Enduring Middle East Strategic Framework Begins to Emerge as Iran Surges, and the US Resiles ZH
The lingering impact of August 3, 2010, clash on the Israeli-Lebanese border lies in the greater context of, and wider strategic dynamics in, the Middle East. These aspects were highlighted by HizbAllah Secretary-General Hassan Nasrallah in his speech later that day. Overall, the issue dominating the overall situation in the Middle East is the reaction by the local powers to the emerging new grand strategic reality: namely, the demise of the United States as the dominant regional power. This is a dramatic reversal of a concentrated US policy of more than half a century.
ISRAEL
KOREA
SOVEREIGN DEBT & CREDIT CRISIS
GREECE
SPAIN / PORTUGAL
FRANCE
GERMANY
German industrial production's surprise dip MW
ITALY
UK
Unpalatable pricesCash-strapped public faces food inflation FT
JAPAN
CHINA
U.S. levies steep duties on Chinese steel drill pipe Reuters
USA
Consumers cut back on credit cards again in June AP FED
Consumers Still Chopping Up The Credit Cards, As June Revolving Credit Falls Again BI
The process of cutting up credit cards continues.
The Fed is out with June consumer credit data and it shows that while total consumer credit fell just .7%, revolving consumer credit shrank 6.5% on an annualized basis. On a sequential basis, the decline went from $831 billion to $826 billion. The total consumer credit decline was $2419 billion to $2418.5 billion
Goldman Capitulates- Lowers GDP Forecast, Increases Unemployment And Inflation Outlook, Sees Imminent QE "Lite"
It's official: the double dip is here. Goldman's Jan Hatzius just lowered his GDP forecast for 2011 from 2.5% to 1.9% (kiss goodbye all those 93 EPS estimates on the S&P), increased his unemployment forecast from 9.8% to 10.0%, boosted his inflation expectation from 0.4% to 1.0%, and said that QE lite is now on the table, as he expects that "the FOMC to announce that they will reinvest the paydown of mortgage-backed securities in the bond market at next Tuesday's meeting." Look for all other sell-side "strategists" (here's looking at you Neil Dutta) to lower their economic outlook in kind, and the 2011 S&P consensus to decline accordingly.
A VERY TELLING CONSUMER SENTIMENT ANALYSIS
Big UK banks clock up £15bn profits FT
Banks' reports speak volumes if not the whole story FT
What More Could The Fed Do? BMO
Only the Federal Reserve can jump-start the recovery at this stage Inde
Weak Hiring Intensifies Debate on Possible Fed Easing BL
Gross Says Fed Won't Raise Rates for 2 to 3 Years BL

Exotic Deals Put Denver Schools Deeper in Debt NYT




HUNGARY

BIS: it's the implicit taxpayer guarantee that drives banks to get bigger Telegraph
DODD FRANK ACT
Wall Street's Big Win Taibbi Caveat Emptor, Continued NYT (Norris)
Senators Who Crafted Volcker Rule Welcome Goldman's Decision BL
Two weeks after it took effect, the Volcker rule is already sweeping Wall St. F
Why Can't Anyone Just Call It "the Volcker Rule"? NYM
He's an old man! Let him have his rule.
Tim Geithner Ignores Volcker Rule, Touts 'Financial Innovation' HP
RATING AGENCIES

After Signs Of Improvement, Commercial Real Estate Prices Fall Sharply In June BI

This is a new repeat sales index for commercial real estate. Previously I've only been using the Moodys/REAL Commercial Property Price Index (CPPI) for commercial real estate.

From CoStar: CoStar Commercial Repeat-Sales Indices, July 2010
The commercial real estate market's pricing has been a tale of two worlds with the largest metro markets attracting significant institutional capital and forcing prices upward over the first two quarters of 2010, while the broader market has continued to soften.


This divergence of the two worlds may soon change as we are now witnessing a pause and softening even within the investment or institutional grade primary markets.


Over the past ten months we have seen the overall CCRSI oscillate from positive to negative and back again, with preliminary July figures very likely to be down for the investment grade property markets. From May to June, the overall CCRSI was down 7.78% with the investment grade property declining by 4.83%, reversing previous positive movement.
emphasis added

Click on graph for larger image in new window.

This graph from CoStar shows the indexes for investment grade, general commercial and a composite index. The investment grade index had been increasing - but turned sharply lower in June.

On the number of transactions:
The CCRSI July report is based on data through the end of June. In June, 665 sales pairs were recorded, up significantly from May, during which 506 transactions occurred. Overall, there has been an upward trend in pair volume going back to 2009. February 2009 appears to have been the low point in the downturn in terms of pair volume, when 374 transactions were recorded.
...
Distress is also a factor in the mix of properties being traded. Since 2007, the ratio of distressed sales to overall sales has gone from around 1% to above 23% currently. Hospitality properties are seeing the highest ratio, with 35% of all sales occurring being distressed. Multifamily properties are seeing the next highest level of distress at 28%, followed by office properties at 21%, retail properties at 18%, and industrial properties at 17%.
RRESIDENTIAL REAL ESTATE - PHASE II

Housing Insanity Atlantic Morgan Stanley Sees San Francisco Housing Double-Dip
Countercyclical Loan-to-Value Limits Can Help Prevent the Next Bubble Pollock

EXPIRATION FINANCIAL CRISIS PROGRAM/font>

PENSION & ENTITLEMENTS CRISIS


The Problem with Pensions Mauldin
Battle Looms Over Huge Costs of Public Pensions NYT
Social Security and Medicare continue to face grave financial challenges LAT CMS

"The long-run financial challenges facing Social Security and those that remain for Medicare should be addressed soon."

Canada's Biggest MEPP in Dire Straits ZH

Canada's biggest multi-employer pension plan says thousands of members, with 130,000 active members, could soon face future benefit cuts of 15 to 50 per cent depending on negotiations with companies.





LABOR REPORT - NFP JULY
U.S. loses 131,000 jobs BL BLS

Total employment fell a revised 221,000 in June, today's figures showed

A look at US unemployment Fabius Maximus
Lackluster Private Sector Job Growth Once Again NTrust
Canada: 139,000 full-time jobs disappear G&M

US is hit by slow growth in jobs FT

Losses put pressure on the Fed to take action


Real U-3 Unemployment Rate When Adjusted For Labor Force Participation- Around 14% ZH

When it comes to pointless (and bullish) reversion to the mean exercises,it seems nobody has a problem with saying stocks have to go back to 1,500 just because that's where they were, and the unemployment rate has to go back to 5% cause that's how we know the Fed is the immaculate and flawless piece of art it is, and always gets things under control to near-peak efficiency. Well, here at Zero Hedge we (again) decided to take the reversion to the mean approach and flip it, instead applying it to a deteriorating indicator, the labor force participation rate. The first chart below demonstrates the LFP rate, which a derivative of the chart we presented earlier, has now plunged to the lowest level in over 25 years, or 64.6% (gotta go back to December 1984 for the first time this was passed). So we decided to "normalize" the LFP by keeping it at the peak achieved at the turn of millennium, or December 1999, when it hit a peak of 67.1%. Now as everyone knows the US population has been soaring since then, and with the cost of living increasing ever more with each day, and as more and more family members are forced to join the work pool, it makes sense that in a normal economy, the LFP should continue rising instead of declining. We thus kept it constant at the 67.1% level (instead of doing the conservative thing and pushing it higher along the trendline), and ran the unemployment numbers through, assuming this part of the jobless equation was constant. To our surprise, we found that the U-3 rate (not the U-6), which today was supposed to be 9.5%, in fact turns out to be 13.0% as of July: an all time record save for the 13.6% recorded in December 2009. And if instead we use the trendline number of a 68.5% LFP rate, the unemployment rate today would be 14.7%. In retrospect we sympathize with Christina Romer's decision to get the hell out of Dodge.

Reported and adjusted labor force participation rate:

Running these numbers through the actual unemplyment calculation, reveals the following: while assuming a declining LFP rate we obviously get the 9.5% unemployment rate, assuming a peak 67.1% LFP results in a 13.0% unemployment rate. And if the labor force participation rate were to grow according to trendline, the jobless rate in the US today would have been reported at 14.7%, just about where the U-6 was reported, but based on an entirely different methodology.





GOVERNMENT BACKSTOP INSURANCE



---
OTHER TIPPING POINT CATEGORIES NOT LISTED ABOVE

The New Push for a Global Currency Mises

No Wheat Shortage, but Prices May Rise NYT

"This is still going to be the third-largest wheat crop in world history, even with the Russian shortfall"

When Labor Is Capital: The Limits of Keynesian Policy TheAmerican

The Backstory On How Christina Romer Wanted To Fix The Economy BI

FLASH CRASH - HFT - DARK POOLS

Humiliation- Bank Of America Plunges From Trading Perfection To Just 81% Profitable Trading Days

MARKET WARNINGS

The Return of the Animal Spirits Kass Don't Get Caught Up In Optimism
Stocks Ignore Green Shoots' Turning Brown Forsyth Hulbert
Forgotten Indicators Are Flashing Danger: Economist CNBC

McClellan Oscillator Is Positive Swenlin

GOLD MANIPULATION

VIDEO TO WATCH

QUOTE OF THE WEEK




---
ZH - Zero Hedge - Business Insider, WSJ - Wall Street Journal, BL - Bloomberg, FT - Financial Times
BUY ANY BOOK

GET 2 MONTH SUBSCRIPTION TO

MONTHLY MARKET COMMENTARY

BOOKSTORE
Gordon T Long is not a registered advisor and does not give investment advice. His comments are an expression of opinion only and should not be construed in any manner whatsoever as recommendations to buy or sell a stock, option, future, bond, commodity or any other financial instrument at any time. While he believes his statements to be true, they always depend on the reliability of his own credible sources. Of course, he recommends that you consult with a qualified investment advisor, one licensed by appropriate regulatory agencies in your legal jurisdiction, before making any investment decisions, and barring that, we encourage you confirm the facts on your own before making important investment commitments.
© Copyright 2010 Gordon T Long. The information herein was obtained from sources which Mr. Long believes reliable, but he does not guarantee its accuracy. None of the information, advertisements, website links, or any opinions expressed constitutes a solicitation of the purchase or sale of any securities or commodities. Please note that Mr. Long may already have invested or may from time to time invest in securities that are recommended or otherwise covered on this website. Mr. Long does not intend to disclose the extent of any current holdings or future transactions with respect to any particular security. You should consider this possibility before investing in any security based upon statements and information contained in any report, post, comment or recommendation you receive from him.
WEEKEND
08-07-10
AUGUST
| | | | | | | |
| --- | --- | --- | --- | --- | --- | --- |
| S | M | T | W | T | F | S |
| 1 | 2 | 3 | 4 | 5 | 6 | 7 |
| 8 | 9 | 10 | 11 | 12 | 13 | 14 |
| 15 | 16 | 17 | 18 | 19 | 20 | 21 |
| 22 | 23 | 24 | 25 | 26 | 27 | 28 |
| 29 | 30 | 31 | | | | |
SOVEREIGN DEBT PIIGS
EU BANKING CRISIS
BOND BUBBLE
STATE & LOCAL GOVERNMENT
CENTRAL & EASTERN EUROPE
BANKING CRISIS II
RISK REVERSAL
COMMERCIAL REAL ESTATE
CREDIT CONTRACTION II
RESIDENTIAL REAL ESTATE - PHASE II
EXPIRATION FINANCIAL CRISIS PROGRAM
US FISCAL IMBALANCES
PENSION CRISIS
CHINA BUBBLE
CHRONIC UNEMPLOYMENT
INTEREST PAYMENTS
US PUBLIC POLICY MISCUES
JAPAN DEBT DEFLATION SPIRAL
US RESERVE CURRENCY.
GOVERNMENT BACKSTOP INSURANCE
SHRINKING REVENUE GROWTH RATE
FINANCE & INSURANCE WRITE-DOWNS
RETAIL SALES
CORPORATE BANKRUPTCIES
US DOLLAR WEAKNESS
GLOBAL OUTPUT GAP
CONFIDENCE - SOCIAL UNREST
ENTITLEMENT CRISIS
IRAN NUCLEAR THREAT
OIL PRICE PRESSURES
FOOD PRICE PRESSURES
US STOCK MARKET VALUATIONS
PANDEMIC
US$ RESERVE CURRENCY
TERRORIST EVENT
NATURAL DISASTER
READING THE RIGHT BOOKS?
NO TIME?
WE HAVE IT ANALYZED & INCLUDED IN OUR LATEST RESEARCH PAPERS!
Book Review- Five Thumbs Up for Steve Greenhut's Plunder! Mish