FUND MANAGERS & ANALYSTS
---
Developers of Chaos Theory
& Mandelbrot Generator
Algorithms
---

Fibonacci - W.D. Gann
Elliott Wave - J. M. Hurst
SPECIFICALLY TAILORED
---
---
A MUST READ FOR ANY UNDERSTANDING
of the current
GLOBAL MACRO ECONOMIC
ENVIRONMENT
---
---
FREE INTRODUCTORY
MAILING
The Latest Quarterly Advisory
62 pages
EXTEND & PRETEND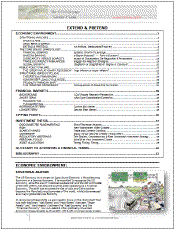 Click page to view Index
Add Promo Code: "Introduction"
in the Subject Heading
The Latest Monthly
MONTHLY MARKET COMMENTARY
12 pages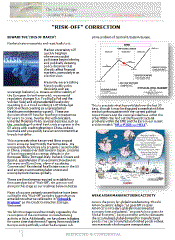 Click page for Front Page
Add Promo Code: "MMU"
in the Subject Heading
---

The Elliott Wave Principle
Prechter & Neely Methods
FREE INTRODUCTORY
MAILING
TECHNICAL ANALYSIS
RESEARCH
W.D.Gann
Elliott Wave Principle
J.M Hurst
PROPRIETARY
Chaos Theory
Mandelbrot Generators
Fibonacci Conditions
Latest Boundary Condition
Analysis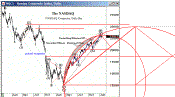 Click chart to view
Add Promo Code: "Technical"
in the Subject Heading
---
FREE INTRODUCTORY
ACCESS
FACEBOOK

DAILY TIPPING POINT ARTICLE POSTS
SAMPLE PAGE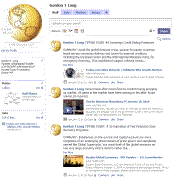 Click page to view Index
Add Promo Code: "Facebook"
in the Subject Heading
---
CUSTOMIZE YOUR RESEARCH EFFORTS
TIPPING POINT
TAG ENGINE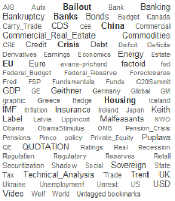 Click page to view Index
Free Access to Our Tag Engine for detailed research behind our Tipping Points.
OVER 1000 ARTICLES INDEXED
each with an
Executive Summary - Abstract
SAMPLE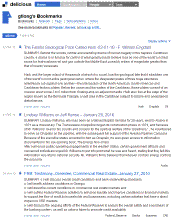 Click page to view Index
Add Promo Code: "Tag Engine"
in the Subject Heading
---
| | |
| --- | --- |
| LATEST PUBLICATIONS | RSS |
COMMENTARY for all articles by Gordon T Long
PRESERVE & PROTECT: What Made America Great is now Killing Her!

What made America great was her unsurpassed ability to innovate. Equally important was also her ability to rapidly adapt to the change that this innovation fostered. For decades the combination has been a self reinforcing growth dynamic with innovation offering a continuously improving standard of living and higher corporate productivity levels, which the US quickly embraced and adapted to.

This in turn financed further innovation. No country in the world could match the American culture that flourished on technology advancements in all areas of human endeavor. However, something serious and major has changed across America. Daily, more and more are becoming acutely aware of this, but few grasp exactly what it is. It is called Creative Destruction.

It turns out that what made America great is now killing her!

Our political leaders are presently addressing what they perceive as an intractable cyclical recovery problem when in fact it is a structural problem that is secular in nature. Like generals fighting the last war with outdated perceptions, we face a new and daunting challenge. A challenge that needs to be addressed with the urgency and scope of a Marshall plan that saved Europe from the ravages of a different type of destruction. We need a modern US centric Marshall plan focused on growth, but orders of magnitude larger than the one in the 1940's. A plan even more brash than Kennedy's plan in the 60's to put a man of the moon by the end of the decade. America needs to again think and act boldly. First however, we need to see the enemy. As the great philosopher Pogo said: "I saw the enemy and it was I".

SULTANS OF SWAP: Gold Swaps Signal the Roadmap Ahead

SLIDE REFERENCE PAGE: Shadow Banking

The news rocked the global gold market when an almost obscure line item in the back of a 216 page document released by an equally obscure organization was recently unearthed. Thrust into the unwanted glare of the spotlight, the little publicized Bank of International Settlements (BIS) is discovered to have accepted 349 metric tons of gold in a $14B swap. Why? With whom? For what duration? How long has this been going on? This raises many questions and as usual with all $617T of murky unregulated swaps, we are given zero answers. It is none of our business!

Considering the US taxpayer is bearing the burden of $13T in lending, spending and guarantees for the financial crisis, and an additional $600B of swaps from the US Federal Reserve to stem the European Sovereign Debt crisis, some feel that more transparency is merited. It is particularly disconcerting, since the crisis was a direct result of unsound banking practices and possibly even felonious behavior. The arrogance and lack of public accountability of the entire banking industry blatantly demonstrates why gold manipulation, which came to the fore in recent CFTC hearings, has been able to operate so effectively for so long. It operates above the law or more specifically above sovereign law in the un-policed off-shore, off-balance sheet zone of international waters.

Since President Richard Nixon took the US off the Gold standard in 1971, transparency regarding anything to do with gold sales, leasing, storage or swaps is as tightly guarded by governments as the unaudited gold holdings of Fort Knox. Before we delve into answering what this swap may be all about and what it possibly means to gold investors, we need to start with the most obvious question and one that few seem to ask. Who is this Bank of International Settlements and who controls it?
---
READER ROADMAP - 2010 TIPPING POINTS aid to positioning COMMENTARY
SOVEREIGN DEBT PIIGS

EU BANKING CRISIS
BOND BUBBLE

STATE & LOCAL GOVERNMENT

CENTRAL & EASTERN EUROPE
BANKING CRISIS II
RISK REVERSAL

COMMERCIAL REAL ESTATE

CREDIT CONTRACTION II

RESIDENTIAL REAL ESTATE - PHASE II
EXPIRATION FINANCIAL CRISIS PROGRAM
US FISCAL IMBALANCES
PENSION CRISIS
CHINA BUBBLE
POSTS: FRIDAY 08-13-10
GEO-POLITICAL TENSIONS - ISRAEL / KOREA / IRAN
IRAN
U.S. Saudi Sale, With Helicopters, Said to Approach $60 Billion BL
ISRAEL
KOREA
Chinese Admiral Says U.S., South Korea Drills `Fresh Provocation' to China BL
SOVEREIGN DEBT & CREDIT CRISIS
Eurozone industrial output falls in June FT
The Eurozone Crisis Returns BI
Europe's PIIGS economies, the soft underbelly of the Eurozone, are back in the spotlight. Fresh concerns have emerged in the news regarding Spain, Greece, and Ireland's finances. Yet if the wave of news stories isn't enough to convince you that something is up, then check out the latest move for credit default swaps. As shown below, credit default swap spreads are rising again for all of the PIIGS (Portugal, Italy, Ireland, Greece, and Spain). We're heading back towards past peaks, the Eurozone crisis is back:
GREECE
SPAIN / PORTUGAL
FRANCE
GERMANY
Germany's GDP surges 2.2% in quarter FT
Buoyant exports power fastest growth in decades
German Economy Expands at Fastest Pace Since Reunification BL
Germany's economy grew at the fastest pace since the country's reunification two decades ago in the second quarter as the global recovery boosted exports and companies stepped up investment.
ThyssenKrupp raises forecasts after strong quarter FT
ITALY
UK
Repossession threat as Government reduces home owner support Telegraph
Dealing with bad debts Telegraph
It isn't just the Duchess of York who is struggling with debt

IRELAND
Irish Banks Rattle Nerves Again WSJ
JAPAN
When Japan's debt bubble bursts – watch out CSM
The Japanese economy operates on the (soon-to-be-proved-false) assumption that the government will always be able to borrow at low interest rates.
Japan Hints at Yen Intervention WSJ
CHINA
China Has Enough Empty Apartments To House 200 Million People BI
USA
Are We Headed for a Lost Economic Decade? WSJ
Goldman Sachs Sees 25% to 30% Odds of U.S. Double-Dip With Growth Slowing BL
Web of shadow banking must be unravelled FT
Japanese style Deflation Spreads to Global Bond markets Dorsch
The Pause That Doesn't Refresh Comstock
Look How Much Federal Spending Is Funneled Through The States BI

Bloomberg (via Barry Ritholtz) had an interesting chart of the day today detailing the amount of grants the U.S. government gives to states, compared the the amount of federal government spending overall. We'd say the rise over the past 25 years was shocking, but what the state spending is made up of is Medicaid and education spending, both of which have seen dramatic inflation during that time period. From Bloomberg (via Barry Ritholtz):




HUNGARY
DODD FRANK ACT
The Dodd-Frank Wall Street Reform and Consumer Protection Act: The Triumph of Crony Capitalism (Part 2)
Assumptions Guiding the Act
The Act is guided by several broad concepts:
Wall Street must be strictly regulated to prevent systemic risk and to promote financial stability.
Large interconnected international financial companies are inherently risky.
Excessive leverage leads to systemic risk.
A lack of transactional transparency impeded necessary regulatory control.
Investors lacked information to properly understand the nature of complex risky securities.
Regulators are capable of carrying out the intent of the Act.
Specific blame for the financial collapse is assigned as follows:
Lenders, investment bankers, credit-rating firms, mortgage brokers and others had ample incentive to take risks, often with other people's money. That led to a bubble in credit: too much borrowing.

The explosion of trading in the shadowy worlds of derivatives and hedge funds hid risks, and perhaps even created new ones, without the transparency essential to well-functioning markets.

Big financial firms lacked sufficient capital cushions to withstand a shock, and assets they could sell quickly to raise needed cash. …

For the inevitable day when another big financial firm gets into trouble, the bill attempts to impose order and punishment—but gives authorities the power to use taxpayer money if they deem it necessary. …
Description of the Act
What is obvious from a review of the Act is that the powers granted are very broad, almost unlimited, ill-defined, and yet to be written. The following descriptions of the Act are intended to give you an idea as to the vast scope of the Act and the powers granted. I have picked out some of the more important powers, but the Act is much more invasive and controlling than what I am describing here. I have gone into some detail because I believe that most people don't understand how pervasive the Act is. Please bear with me here; it will be eye-opening.
Here is a major law firm's (Gibson Dunn) overview of the Act:
[The Act] … seeks to increase financial marketplace transparency and stability by establishing a Financial Stability Oversight Council (the "Council") focused on identifying and monitoring systemic risks posed by financial firms and by financial activities and practices. It establishes a new regulatory and supervisory framework for "large, interconnected" banking organizations and certain nonbank financial companies. By a two-thirds vote, the Council can determine which U.S. and foreign nonbank financial companies that are predominantly engaged in financial activities (together "NBFCs") are to be subject to enhanced supervision ("Supervised NBFCs") by the [Fed], based on the perceived risk a company poses to financial stability in the United States. Empowering the Fed to implement this regime substantially enhances its powers and responsibilities.
As you will see, the Act, while it comprises 2,300 pages, speaks mostly of legislative goals, with specific requirements that require fleshing out by rules and regulations that will follow. For the most part, the actual law will be developed by the mandarins.
The Concept of Financial Risk
The entire Act is built around the concept of protecting the "financial stability" of the economy. The term "financial stability" is mentioned about 80 times in the Act but there is no definition of what it is. The Act assumes that the Council will know it when it sees it.
Instead of defining the term, the Act assigns the new Financial Stability Oversight Council the duty of regulating companies whose activities threaten "financial stability." The Council is obligated to conduct studies and make findings on which to base new rules and regulations which establish "prudential standards" for regulated companies. It is assumed that out of that process "financial stability" will be defined, but it seems no one really knows what "financial stability" is or what consists of a threat to it. Which is a problem is when you give vast powers to a new agency: it makes their powers almost unlimited.
The likelihood of finding this Act unconstitutional because of vagueness is low. Consider the fact that a Council takeover of a company because it is a "threat to financial stability" will probably only be challenged in the courts during a financial crisis. This puts pressure on judges who have little knowledge of economics. They would be afraid to assume responsibility for the economy. Since the experts testifying in court will most likely be mainstream economists and financiers who believe in current economic thinking that such powers are necessary to save the economy, it is unlikely that courts will believe the testimony of "outliers" such as Austrian theory economists.
The Act thus creates a board of economics czars who will have almost unlimited powers to regulate the financial sector of the economy.
RATING AGENCIES

RRESIDENTIAL REAL ESTATE - PHASE II

EXPIRATION FINANCIAL CRISIS PROGRAM

PENSION & ENTITLEMENTS CRISIS


'Overpaid' Pensions Being Seized WSJ



David Goldman, of Asia Times' Inner Workings, has a pretty good explanation of why this is about more than just cuts reaching their peak.

The productivity number doesn't mean much by itself, but it is consistent with the idea that the US corporate sector can't get much more blood out of this stone.

The fact that private equity predators are giving money back (for example, Carl Moelis' return of $750 million last week) and real estate funds also are unable to use the money they have ought to tell us something. There simply aren't enough good projects to absorb the capital that is chasing them. If that's the case for private equity, it surely is the case for large corporations considering investment. Small business, meanwhile, remains dead in the water, sunk by higher healthcare costs, nickel-and-time tax demands, and the death-by-a-thousand-cuts of regulation.

In short, the economy is going nowhere, and the stock market doesn't have a second act after the heroic cost-cutting of last year.






GOVERNMENT BACKSTOP INSURANCE

KKR, Bain Companies Repay Leveraged Loans as Economy Sours- Credit Markets BL



---
OTHER TIPPING POINT CATEGORIES NOT LISTED ABOVE

US probes corruption in big pharma FT

FLASH CRASH - HFT - DARK POOLS

MARKET WARNINGS

DEFLATION'S COMING, Says Gary Shilling, And It's Going To Clobber The Stock Market BI

Prepare for chronic deflation, buy bonds, and sell stocks.

Why is Gary still expecting deflation? Because consumers still have way too much debt, and this debt will take decades to work off. Also, consumers are saving money again, which means they aren't spending it. Banks have plenty of cash and reserves, but the demand for money just isn't there. And when consumers are strapped and credit is contracting, prices tend to fall.

The Hindenburg Omen Has Arrived ZH

Easily the most feared technical pattern in all of chartism (for the bullishly inclined) is the dreaded Hindenburg Omen. Those who know what it is, tend to have an atavistic reaction to its mere mention. Those who do not, can catch up on its implications courtesy of Wikipedia, but in a nutshell: "The Hindenburg Omen is a technical analysis that attempts to predict a forthcoming stock market crash. It is named after the Hindenburg disaster of May 6th 1937, during which the German zeppelin was destroyed in a sudden conflagration." Granted, the Hindenburg Omen is not a guarantee of a crash, and the five criteria that must be met for a Hindenburg trigger typically need to reoccur within 36 days for reconfirmation. Yet the statistics are startling: "Looking back at historical data, the probability of a move greater than 5% to the downside after a confirmed Hindenburg Omen was 77%, and usually takes place within the next forty-days." The last Hindenburg Omen occurred during the lows of 2009. Today, we just had another (unconfirmed) Hindenburg Omen. It is time to batten down the hatches - something big is coming.

As a reminder, the 5 criteria of the Omen are as follows:
That the daily number of NYSE new 52 Week Highs and the daily number of new 52 Week Lows must both be greater than 2.2 percent of total NYSE issues traded that day.
That the smaller of these numbers is greater than or equal to 69 (68.772 is 2.2% of 3126). This is not a rule but more like a checksum. This condition is a function of the 2.2% of the total issues.
That the NYSE 10 Week moving average is rising.
That the McClellan Oscillator is negative on that same day.
That new 52 Week Highs cannot be more than twice the new 52 Week Lows (however it is fine for new 52 Week Lows to be more than double new 52 Week Highs). This condition is absolutely mandatory.
Today, all five conditions were satisfied. June 2008 was another such reconfirmed event, and as Barron's pointed out then, "there's a 25% probability of a full-blown stock-market crash in the next 120 days. Caveat emptor." Boy was the emptor caveating within 120 days (especially if said emptor was named Dick Fuld). Which brings us to the present: should the Omen be reconfirmed within 36 days, all bets are off.

GOLD MANIPULATION

VIDEO TO WATCH

QUOTE OF THE WEEK


"In reality, however, borrowers – not lenders, were the primary bottleneck in Japan's Great Recession. If there were many willing borrowers and few able lenders, the Bank of Japan, as the ultimate supplier of funds, would indeed have to do something. But when there are no borrowers the bank is powerless."

Richard Koo -- The Holy Grail of Macro Economics



---
ZH - Zero Hedge - Business Insider, WSJ - Wall Street Journal, BL - Bloomberg, FT - Financial Times
BUY ANY BOOK

GET 2 MONTH SUBSCRIPTION TO

MONTHLY MARKET COMMENTARY

BOOKSTORE
Gordon T Long is not a registered advisor and does not give investment advice. His comments are an expression of opinion only and should not be construed in any manner whatsoever as recommendations to buy or sell a stock, option, future, bond, commodity or any other financial instrument at any time. While he believes his statements to be true, they always depend on the reliability of his own credible sources. Of course, he recommends that you consult with a qualified investment advisor, one licensed by appropriate regulatory agencies in your legal jurisdiction, before making any investment decisions, and barring that, we encourage you confirm the facts on your own before making important investment commitments.
© Copyright 2010 Gordon T Long. The information herein was obtained from sources which Mr. Long believes reliable, but he does not guarantee its accuracy. None of the information, advertisements, website links, or any opinions expressed constitutes a solicitation of the purchase or sale of any securities or commodities. Please note that Mr. Long may already have invested or may from time to time invest in securities that are recommended or otherwise covered on this website. Mr. Long does not intend to disclose the extent of any current holdings or future transactions with respect to any particular security. You should consider this possibility before investing in any security based upon statements and information contained in any report, post, comment or recommendation you receive from him.
FRIDAY
08-13-10
AUGUST
| | | | | | | |
| --- | --- | --- | --- | --- | --- | --- |
| S | M | T | W | T | F | S |
| 1 | 2 | 3 | 4 | 5 | 6 | 7 |
| 8 | 9 | 10 | 11 | 12 | 13 | 14 |
| 15 | 16 | 17 | 18 | 19 | 20 | 21 |
| 22 | 23 | 24 | 25 | 26 | 27 | 28 |
| 29 | 30 | 31 | | | | |
SOVEREIGN DEBT PIIGS
EU BANKING CRISIS
BOND BUBBLE
STATE & LOCAL GOVERNMENT
CENTRAL & EASTERN EUROPE
BANKING CRISIS II
RISK REVERSAL
COMMERCIAL REAL ESTATE
CREDIT CONTRACTION II
RESIDENTIAL REAL ESTATE - PHASE II
EXPIRATION FINANCIAL CRISIS PROGRAM
US FISCAL IMBALANCES
PENSION CRISIS
CHINA BUBBLE
CHRONIC UNEMPLOYMENT
INTEREST PAYMENTS
US PUBLIC POLICY MISCUES
JAPAN DEBT DEFLATION SPIRAL
US RESERVE CURRENCY.
GOVERNMENT BACKSTOP INSURANCE
SHRINKING REVENUE GROWTH RATE
FINANCE & INSURANCE WRITE-DOWNS
RETAIL SALES
CORPORATE BANKRUPTCIES
US DOLLAR WEAKNESS
GLOBAL OUTPUT GAP
CONFIDENCE - SOCIAL UNREST
ENTITLEMENT CRISIS
IRAN NUCLEAR THREAT
OIL PRICE PRESSURES
FOOD PRICE PRESSURES
US STOCK MARKET VALUATIONS
PANDEMIC
US$ RESERVE CURRENCY
TERRORIST EVENT
NATURAL DISASTER
READING THE RIGHT BOOKS?
NO TIME?
WE HAVE IT ANALYZED & INCLUDED IN OUR LATEST RESEARCH PAPERS!
ACCEPTING PRE-ORDERS
Book Review- Five Thumbs Up for Steve Greenhut's Plunder! Mish