TECHNICAL SERVICES
---
Developers of Chaos Theory
& Mandelbrot Generator
Algorithms
---

Fibonacci - W.D. Gann
Elliott Wave - J. M. Hurst
APPLICATIONS
---
---
A MUST READ FOR ANY UNDERSTANDING
of the current
GLOBAL MACRO ECONOMIC
ENVIRONMENT
---
---
FREE INTRODUCTORY
MAILING
The Latest Quarterly Advisory
62 pages
EXTEND & PRETEND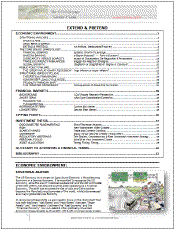 Click page to view Index
Add Promo Code: "Introduction"
in the Subject Heading
The Latest Monthly
MONTHLY MARKET COMMENTARY
12 pages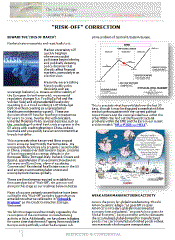 Click page for Front Page
Add Promo Code: "MMU"
in the Subject Heading
---

The Elliott Wave Principle
Prechter & Neely Methods
FREE INTRODUCTORY
MAILING
TECHNICAL ANALYSIS
RESEARCH
W.D.Gann
Elliott Wave Principle
J.M Hurst
PROPRIETARY
Chaos Theory
Mandelbrot Generators
Fibonacci Conditions
Latest Boundary Condition
Analysis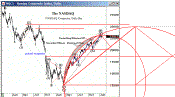 Click chart to view
Add Promo Code: "Technical"
in the Subject Heading
---
FREE INTRODUCTORY
ACCESS
FACEBOOK

DAILY TIPPING POINT ARTICLE POSTS
SAMPLE PAGE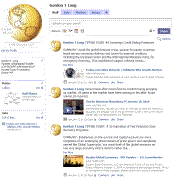 Click page to view Index
Add Promo Code: "Facebook"
in the Subject Heading
---
CUSTOMIZE YOUR RESEARCH EFFORTS
TIPPING POINT
TAG ENGINE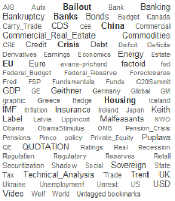 Click page to view Index
Free Access to Our Tag Engine for detailed research behind our Tipping Points.
OVER 1000 ARTICLES INDEXED
each with an
Executive Summary - Abstract
SAMPLE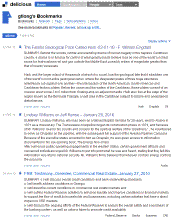 Click page to view Index
Add Promo Code: "Tag Engine"
in the Subject Heading
---
| | |
| --- | --- |
| LATEST PUBLICATIONS | RSS |
COMMENTARY for all articles by Gordon T Long
INNOVATION: What Made America Great is now Killing Her!

What made America great was her unsurpassed ability to innovate. Equally important was also her ability to rapidly adapt to the change that this innovation fostered. For decades the combination has been a self reinforcing growth dynamic with innovation offering a continuously improving standard of living and higher corporate productivity levels, which the US quickly embraced and adapted to.

This in turn financed further innovation. No country in the world could match the American culture that flourished on technology advancements in all areas of human endeavor. However, something serious and major has changed across America. Daily, more and more are becoming acutely aware of this, but few grasp exactly what it is. It is called Creative Destruction.

It turns out that what made America great is now killing her!

Our political leaders are presently addressing what they perceive as an intractable cyclical recovery problem when in fact it is a structural problem that is secular in nature. Like generals fighting the last war with outdated perceptions, we face a new and daunting challenge. A challenge that needs to be addressed with the urgency and scope of a Marshall plan that saved Europe from the ravages of a different type of destruction. We need a modern US centric Marshall plan focused on growth, but orders of magnitude larger than the one in the 1940's. A plan even more brash than Kennedy's plan in the 60's to put a man of the moon by the end of the decade. America needs to again think and act boldly. First however, we need to see the enemy. As the great philosopher Pogo said: "I saw the enemy and it was I".

SULTANS OF SWAP: Gold Swaps Signal the Roadmap Ahead

SLIDE REFERENCE PAGE: Shadow Banking

The news rocked the global gold market when an almost obscure line item in the back of a 216 page document released by an equally obscure organization was recently unearthed. Thrust into the unwanted glare of the spotlight, the little publicized Bank of International Settlements (BIS) is discovered to have accepted 349 metric tons of gold in a $14B swap. Why? With whom? For what duration? How long has this been going on? This raises many questions and as usual with all $617T of murky unregulated swaps, we are given zero answers. It is none of our business!

Considering the US taxpayer is bearing the burden of $13T in lending, spending and guarantees for the financial crisis, and an additional $600B of swaps from the US Federal Reserve to stem the European Sovereign Debt crisis, some feel that more transparency is merited. It is particularly disconcerting, since the crisis was a direct result of unsound banking practices and possibly even felonious behavior. The arrogance and lack of public accountability of the entire banking industry blatantly demonstrates why gold manipulation, which came to the fore in recent CFTC hearings, has been able to operate so effectively for so long. It operates above the law or more specifically above sovereign law in the un-policed off-shore, off-balance sheet zone of international waters.

Since President Richard Nixon took the US off the Gold standard in 1971, transparency regarding anything to do with gold sales, leasing, storage or swaps is as tightly guarded by governments as the unaudited gold holdings of Fort Knox. Before we delve into answering what this swap may be all about and what it possibly means to gold investors, we need to start with the most obvious question and one that few seem to ask. Who is this Bank of International Settlements and who controls it?
---
READER ROADMAP - 2010 TIPPING POINTS aid to positioning COMMENTARY
POSTS: THURSDAY 08-19-10
SOVEREIGN DEBT PIIGS

EU BANKING CRISIS
BOND BUBBLE

STATE & LOCAL GOVERNMENT

CENTRAL & EASTERN EUROPE
BANKING CRISIS II
RISK REVERSAL

COMMERCIAL REAL ESTATE

CREDIT CONTRACTION II

RESIDENTIAL REAL ESTATE - PHASE II
EXPIRATION FINANCIAL CRISIS PROGRAM
US FISCAL IMBALANCES
PENSION CRISIS
CHINA BUBBLE
08-19-10
GEO-POLITICAL TENSIONS - ISRAEL / KOREA / IRAN
SOVEREIGN DEBT & CREDIT CRISIS
Western profits wilt on China's surging wages Pritchard
Rising wage and production costs in China are eating into the profits of Western companies and may soonset off an exodus of multinational companies to cheaper locations
Foxconn to Hire 400,000 China Workers Within a Year BL
What Happens When China Stops Playing the Music ZH
What if we told you there was a trade that was appealing, obvious, talked about daily and yet you hadn't heard of it? Would you be interested?

What if we told you there are fixed income instruments being bought with a higher yield than US treasuries in currencies that are undervalued; and there is a high probability these currencies will soon appreciate; and the yields on the bonds will decline?

What if we told you the same institution that is buying the bonds controls the timing of the bond's underlying currency appreciation and is directly responsible for the current undervaluation of the currency, and the higher yield offered?

What if we told you the institution was China?
The US Economy- A Canadian Leading Indicator ZH
Derailed Capitalism, which will focus primarily on the Canadian financial and economic situation.

The US Economy: A Canadian Leading Indicator
Canada's economic soundness has garnered renewed interest amongst foreign investors. The country was fortunate to escape the economic crisis unscathed, unlike the rest of the world. It boasts one of the strongest financial systems on the globe, ranking best in the world by the World Economic Forum.
While it appears that the Canadian economy remained unscathed throughout the financial crisis of 2007-2008, further deterioration of public finances combined with declining exports while commodity prices remain high may put further pressure on the Canadian economy. With the global economic recovery in doubt, Canada's resilient economy is beginning to mimic that of the United States in 2006-2007:
-Unemployment is now moving upwards, 170,000 full-time jobs were shed in June
-High reliance on exports to the United States, United Kingdom, and Japan
-Foreigners continue to divest of Canadian securities
-Canada's trade balance is now negative
-Public finances, including federal and provincial, are in terrible condition
-Unfunded liabilities continue to grow in Medicare, CPP, and OAS
-Home sales have begun to fall off a cliff, down 30% since implementing HST
Philly Fed Plunges To -7.7 on Expectations Of 7.0, Previous 5.1 ZH
Philly Fed comes in at -7.7, trouncing expectations of 7.0, and is the lowest number since August 2009, and first contraction since July 2009. Was the number even in the range of bearish expectations?

Quarterly Report on Household Debt and Credit FRBNY
Debt and America's Decline Project-Syndicate
David Rosenberg- There's No Evidence Of A Housing Bottom, And Strong Industrial Production Is A Mirage BI
Some characteristically bearish thoughts from David Rosenberg of Gluskin-Sheff this morning, riffing on yesterday's two big numbers: housing starts and industrial production.
First on Industrial Productioni, which was generally regarded as a good number:
A seemingly positive economic report was the July industrial production report, which blew away consensus expectations, coming in at 1.0% MoM versus 0.5% expected. Production in the manufacturing sector rose 1.1% on a spectacular 9.9% jump in motor vehicle production.

Here's why we called it a "seemingly" positive report. Remember that July has been a strange month for seasonal factors, especially related to the auto shutdowns (GM kept most of its plants open this year and the government's seasonal-adjustment models don't account for this). We saw wild swings in the weekly initial jobless claims partly due to seasonal-factor adjustments (claims dropped by 10% in the first two weeks only to increase by 10% in the third week of July, to give you a sense of the volatility).

We think something similar was going on with the seasonally-adjusted motor vehicle production numbers — in other words, the seasonal factors may have artificially boosted the data. In fact, when we adjust the seasonal factors, total IP would have been 0.4%, according to our calculations, not the 1.0% reported. We could see a significant pullback in August as part of the July increase is reversed. On top of this, the back revisions to the actual data were negative — the +0.1% gain in June was turned into a -0.1%. So the underlying increase over June and July would be in the 0.2% range, hardly inspiring.
And as for Housing Starts, which were not so hot:
Yesterday's U.S. housing starts report was disappointing, especially in the wake of the soft NAHB report on Monday. Total starts rose 1.7% MoM in July, slightly missing the 2.0% increase expected by the consensus. That was probably the best news of the report.

Downward revisions to the June data were harsh with the -5.0% initial estimate being taken down to -8.7%. Another way of putting it, if it weren't for the downward revisions, the headline would have been negative.
The increase in total starts was driven by a huge jump in the very volatile multi- family component — up 33% after a 33% decline in June. A better gauge for underlying demand is single-family housing starts, which dropped 4.2%, the third monthly decline in a row, falling to the lowest since May 2009. The YoY rate fell to -14%, the second month in negative territory and the weakest print since August 2009 — it really doesn't seem like things are getting any better. To put it into perspective, single-family starts has been essentially range-bound since the end of 2008, languishing near record lows— even after all the government stimulus.

Forward-looking components of the report were weak as well, with building permits falling 3.1%, the third decline in four months. Note that total permits go into the index of leading economic indicators and our tally so far suggests a flat July monthly print for LEI, at best.

Again, single-family permits were soft, down 1.2%, the fourth consecutive monthly decline — pointing to more weakness in starts in the coming months. Multi-family permits fell 8% suggesting that the 33% increase in multi-starts will be partially reversed in coming months.
Richard Koo- The Global Slowdown Is Getting Worse BI
Demand strong at Germany and Portugal debt auctions Reuters
Do US Bonds Resemble Dot Com Stocks? Ritholtz
What made the dot com situation so pernicious was that anyone who was judged on relative performance (i.e., Mutual fund managers), were all but forced into these names in order to keep up. Very few people — Buffett and Grantham come to mind — manged to both avoid both chasing these names and losing their client base.
Tobias Levkovich, Citigroup's chief U.S. equity strategist, mentions something quite similar in the Bloomberg Chart of Day:
"U.S. bonds may be just as vulnerable to a plunge as stocks were a decade ago, when the Internet bubble burst, according to Tobias Levkovich, Citigroup Inc.'s chief U.S. equity strategist.
The CHART OF THE DAY depicts how an index of monthly returns on 10-year Treasury notes since 2000, as compiled by Ryan Labs, compares with a total-return version of the Standard & Poor's 500 Index from 1990 through 2005. The latter gauge peaked in August 2000 and tumbled 38 percent in the next two years.
About $561 billion has flowed into bond funds since the beginning of last year, according to data from the Investment Company Institute. Stock funds, by contrast, had a $42 billion outflow during the period."
Treasuries Rise as Slowdown Fuels Fed Purchase Speculation/strong> BL

Moody's says clock is ticking on fiscal reform Fortune

"A potential interest rate shock is the biggest single threat to the debt affordability of Aaa governments"

Time is running out for the West

Analysis: For local governments housing crisis keeps hitting Reuters
New Jersey Slept While Selling $26 Billion in Bonds Mysak
First state ever accused by the SEC of violating federal securities laws
SEC Sues New Jersey Over Bond Offerings WSJ

&

Schwarzenegger Orders Furloughs After Top Court Rules BL



HUNGARY

BASEL III

ET ANOTHER BIG "EXTEND & PRETEND" WIN FOR THE BANKS

US banks receive Basel III boost FT

Rewrite of rules could cut in half new capital required

The analysis by BarCap's debt capital markets group estimates that the 35 largest US banks will have to come up with half as much new capital as had been expected following last month's rewrite of proposed requirements by the Basel Committee on Banking Supervision.

Analysts at Nomura calculated earlier this month that the top 16 European banks would also gain a sizeable, though slightly smaller, benefit. The numbers are likely to revive complaints that the reforms have been softened too much in the face of lobbying by banks.

The committee in July made significant changes to the definition of what banks could count toward highest-quality "tier one" equity capital and effectively trimmed the amount of liquid assets they would be required to keep on hand.

The banks had argued – and some regulators agreed – that a tougher package could impede the still-patchy economic recovery by crimping new lending.

Two separate studies released on Wednesday by the Basel Committee and the Financial Stability Board, however, concluded that tightened capital and liquidity rules would have only a modest impact on world economic growth patterns if they were phased in over time, as planned.

A one percentage point increase in bank tangible equity capital – capital that cannot be withdrawn in the event of a crisis – would lead to a 0.2 per cent average decline in global output, the studies found.

Commentators on both sides of the Atlantic see the July changes to the Basel proposals, commonly known as Basel III, as a big victory for lenders.

BarCap, for example, estimates that the 35 largest US bank holding companies will need to come up with $115bn in new equity or retained earnings to bring the ratio of their equity tier one capital to risk-weighted assets – a key measure of financial strength – to 8 per cent under the revised rules.

That is about half the $225bn in new capital the biggest US banks would have had to raise under a tougher draft of the rules circulated in December, said BarCap's Tom McGuire, whose unit did the calculations.

Similarly, Nomura analyst Jon Peace calculated that the top 16 European banks would need to raise €200bn ($257bn) to restore capital removed by the reforms, down from €300bn under the December rules.

The difference comes from a series of compromises allowing banks to keep tax credits, mortgage servicing agreements and other assets in their calculation of their tier one capital.

Should regulators decide in the autumn that banks need to meet a 6 per cent ratio rather than 8 per cent, the 35 US banks would need to raise just $8bn, BarCap said.

Banking reform- Suspense over FT

Basel banking reforms VIDEO FT

Four U.S. banks face big losses on repurchases/strong> Reuters

DODD FRANK ACT


RATING AGENCIES


Key Leading Indicator Of Commercial Real Estate Shrinks As Market Is "Paralyzed" By Uncertainty BI


This index is a leading indicator for new Commercial Real Estate (CRE) investment.

The Business Times reports that the American Institute of Architects' Architecture Billings Index increased to 47.9 in July from 46 in June. Any reading below 50 indicates contraction.
'We continue to receive a mixed bag of feedback on the condition of the design market, from improving to flat to being paralysed by uncertainty,' said AIA Chief Economist Kermit Baker.

This graph shows the Architecture Billings Index since 1996. The index has remained below 50, indicating falling demand, since January 2008.

Note: Nonresidential construction includes commercial and industrial facilities like hotels and office buildings, as well as schools, hospitals and other institutions.

According to the AIA, there is an "approximate nine to twelve month lag time between architecture billings and construction spending" on non-residential construction. So there will probably be further declines in CRE investment into 2011.

RRESIDENTIAL REAL ESTATE - PHASE II

US Home Refinancing Demand at Highest in 15 Months Reuters

EXPIRATION FINANCIAL CRISIS PROGRAM

PENSION & ENTITLEMENTS CRISIS


R. Eden Martin- Unfunded Public Pensions—the Next Quagmire WSJ

A federal bailout would cost trillions and prevent necessary reforms. But there are several ways states can rationalize their workers' retirement benefits.






GOVERNMENT BACKSTOP INSURANCE



---
---
OTHER TIPPING POINT CATEGORIES NOT LISTED ABOVE
---
---
GENERAL INTEREST

Some stores finding deep discounts aren't enough AP

Dwindling mines spell hot times for copper FT

With demand set to outstrip supply, prices can only move higher

Washington to enforce health reform FT

Unlocking the language of structured securities FT

&

FLASH CRASH - HFT - DARK POOLS

MARKET WARNINGS

Click to Enlarge

GOLD MANIPULATION

VIDEO TO WATCH

Paul Craig Roberts: America is Truly being Destroyed by Design

The Alex Jones Show 1/3

QUOTE OF THE WEEKtable style="width: 500px">

"It ain't what you don't know that gets you into trouble. It's what you know for sure that just ain't so." – Mark Twain
BUY ANY BOOK

GET 2 MONTH SUBSCRIPTION TO

MONTHLY MARKET COMMENTARY

BOOKSTORE
Gordon T Long is not a registered advisor and does not give investment advice. His comments are an expression of opinion only and should not be construed in any manner whatsoever as recommendations to buy or sell a stock, option, future, bond, commodity or any other financial instrument at any time. While he believes his statements to be true, they always depend on the reliability of his own credible sources. Of course, he recommends that you consult with a qualified investment advisor, one licensed by appropriate regulatory agencies in your legal jurisdiction, before making any investment decisions, and barring that, we encourage you confirm the facts on your own before making important investment commitments.
© Copyright 2010 Gordon T Long. The information herein was obtained from sources which Mr. Long believes reliable, but he does not guarantee its accuracy. None of the information, advertisements, website links, or any opinions expressed constitutes a solicitation of the purchase or sale of any securities or commodities. Please note that Mr. Long may already have invested or may from time to time invest in securities that are recommended or otherwise covered on this website. Mr. Long does not intend to disclose the extent of any current holdings or future transactions with respect to any particular security. You should consider this possibility before investing in any security based upon statements and information contained in any report, post, comment or recommendation you receive from him.
THURSDAY
08-19-10
AUGUST
---
TIPPING POINTS
SOVEREIGN DEBT PIIGS
EU BANKING CRISIS
BOND BUBBLE
STATE & LOCAL GOVERNMENT
CENTRAL & EASTERN EUROPE
BANKING CRISIS II
RISK REVERSAL
COMMERCIAL REAL ESTATE
CREDIT CONTRACTION II
RESIDENTIAL REAL ESTATE - PHASE II
EXPIRATION FINANCIAL CRISIS PROGRAM
US FISCAL IMBALANCES
PENSION CRISIS
CHINA BUBBLE
CHRONIC UNEMPLOYMENT
INTEREST PAYMENTS
US PUBLIC POLICY MISCUES
JAPAN DEBT DEFLATION SPIRAL
US RESERVE CURRENCY.
GOVERNMENT BACKSTOP INSURANCE
SHRINKING REVENUE GROWTH RATE
FINANCE & INSURANCE WRITE-DOWNS
RETAIL SALES
CORPORATE BANKRUPTCIES
US DOLLAR WEAKNESS
GLOBAL OUTPUT GAP
CONFIDENCE - SOCIAL UNREST
ENTITLEMENT CRISIS
IRAN NUCLEAR THREAT
OIL PRICE PRESSURES
FOOD PRICE PRESSURES
US STOCK MARKET VALUATIONS
PANDEMIC
US$ RESERVE CURRENCY
TERRORIST EVENT
NATURAL DISASTER
READING THE RIGHT BOOKS?
NO TIME?
WE HAVE IT ANALYZED & INCLUDED IN OUR LATEST RESEARCH PAPERS!
ACCEPTING PRE-ORDERS
Book Review- Five Thumbs Up for Steve Greenhut's Plunder! Mish