ANALYTICAL SERVICES
---
Fibonacci - W.D. Gann
Elliott Wave - J. M. Hurst
---

Developers of Chaos Theory
& Mandelbrot Generator
Algorithms
APPLICATION FOCUS
---
---
A MUST READ FOR ANY UNDERSTANDING
of the current
GLOBAL MACRO ECONOMIC
ENVIRONMENT
---
---
FREE INTRODUCTORY
MAILING
Current Thesis Advisory
62 pages
EXTEND & PRETEND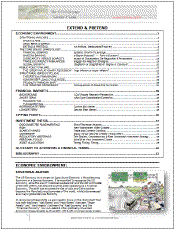 Click page to view Index
Add Promo Code: "Introduction"
in the Subject Heading
The Latest Monthly
MONTHLY MARKET COMMENTARY
12 pages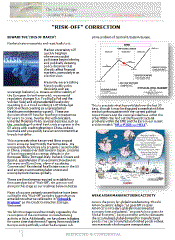 Click page for Front Page
Add Promo Code: "MMU"
in the Subject Heading
---
FREE INTRODUCTORY
ACCESS
FACEBOOK

DAILY TIPPING POINT ARTICLE POSTS
SAMPLE PAGE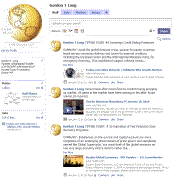 Click page to view Index
Add Promo Code: "Facebook"
in the Subject Heading
---
CUSTOMIZE YOUR RESEARCH EFFORTS
TIPPING POINT
TAG ENGINE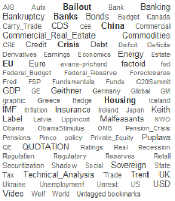 Click page to view Index
Free Access to Our Tag Engine for detailed research behind our Tipping Points.
OVER 1000 ARTICLES INDEXED
each with an
Executive Summary - Abstract
SAMPLE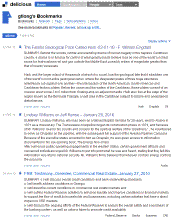 Click page to view Index
Add Promo Code: "Tag Engine"
in the Subject Heading
---
| | |
| --- | --- |
| LATEST PUBLICATIONS | RSS |
COMMENTARY for all articles by Gordon T Long
PRESERVE & PROTECT: Mapping the Tipping Points

The economic news has turned decidedly negative globally and a sense of 'quiet before the storm' permeates the financial headlines. Arcane subjects such as a Hindenburg Omen now make mainline news. The retail investor continues to flee the equity markets and in concert with the institutional players relentlessly pile into the perceived safety of yield instruments, though they are outrageously expensive by any proven measure. Like trying to buy a pump during a storm flood, people are apparently willing to pay any price. As a sailor it feels like the ominous period where the crew is fastening down the hatches and preparing for the squall that is clearly on the horizon. Few crew mates are talking as everyone is checking preparations for any eventuality. Are you prepared?

What if this is not a squall but a tropical storm, or even a hurricane? Unlike sailors the financial markets do not have the forecasting technology to protect it from such a possibility. Good sailors before today's technology advancements avoided this possibility through the use of almanacs, shrewd observation of the climate and common sense. It appears to this old salt that all three are missing in today's financial community.

Looking through the misty haze though, I can see the following clearly looming on the horizon.

Since President Nixon took the US off the Gold standard in 1971 the increase in global fiat currency has been nothing short of breath taking. It has grown unchecked and inevitably became unhinged from world industrial production and the historical creators of real tangible wealth. READ MORE

Do you believe trees grow to the sky?

Or, is it you believe you are smart enough to get out before this graph crashes?

INNOVATION: What Made America Great is now Killing Her!

What made America great was her unsurpassed ability to innovate. Equally important was also her ability to rapidly adapt to the change that this innovation fostered. For decades the combination has been a self reinforcing growth dynamic with innovation offering a continuously improving standard of living and higher corporate productivity levels, which the US quickly embraced and adapted to.

This in turn financed further innovation. No country in the world could match the American culture that flourished on technology advancements in all areas of human endeavor. However, something serious and major has changed across America. Daily, more and more are becoming acutely aware of this, but few grasp exactly what it is. It is called Creative Destruction.

It turns out that what made America great is now killing her!

Our political leaders are presently addressing what they perceive as an intractable cyclical recovery problem when in fact it is a structural problem that is secular in nature. Like generals fighting the last war with outdated perceptions, we face a new and daunting challenge. A challenge that needs to be addressed with the urgency and scope of a Marshall plan that saved Europe from the ravages of a different type of destruction. We need a modern US centric Marshall plan focused on growth, but orders of magnitude larger than the one in the 1940's. A plan even more brash than Kennedy's plan in the 60's to put a man of the moon by the end of the decade. America needs to again think and act boldly. First however, we need to see the enemy. As the great philosopher Pogo said: "I saw the enemy and it was I".
---
READER ROADMAP - 2010 TIPPING POINTS aid to positioning COMMENTARY
POSTS: MONDAY 08-23-10
Last Update: 08/23/2010 01:16 PM
SOVEREIGN DEBT PIIGS

EU BANKING CRISIS
BOND BUBBLE

STATE & LOCAL GOVERNMENT

CENTRAL & EASTERN EUROPE
BANKING CRISIS II
RISK REVERSAL

COMMERCIAL REAL ESTATE

CREDIT CONTRACTION II

RESIDENTIAL REAL ESTATE - PHASE II
EXPIRATION FINANCIAL CRISIS PROGRAM
US FISCAL IMBALANCES
PENSION CRISIS
CHINA BUBBLE
08-23-10
GEO-POLITICAL TENSIONS - ISRAEL / KOREA / IRAN
IRAN
As Iran Is Loading Fuel In Its First Nuclear Power Plant, Israel Warns Reactor Use "Totally Unacceptable" ZH
ISRAEL
Israel Knesset Member Declares "We Are Preparing For War" ZH
In an interview by Likud Knesset Member Danny Danon, speaking with WND senior reporter Aaron Klein, who hosts an investigative program on New York's WABC 770 AM Radio, the Israeli said that "Israel is preparing for a time of war...We are ready for all scenarios, and we are able to defend our civilian population. I cannot tell you how long we can wait more. But we prefer to wait and see if the international bodies are acting, or [whether] it will be only the burden of Israel, like it was in the early '80s, when the great leader, Menachem Begin, [made] the great decision to bomb the nuclear reactor in Iraq." He concluded: "We don't want this to be a war of Jews against Muslims. It should be a war of Western civilization [against] Iran." Good luck explaining that to 1.5 billion Muslims around the world.
SOVEREIGN DEBT & CREDIT CRISIS
China rushes into Korean bond market Korea Times
Market analysts said that China's buying spree is likely to do more harm than good to Asia's fourth largest economy in the long term
$4.4 Trillion WSJ Op-Ed
in a mere 31 months Congress has added more than $4.4 trillion to the 10-year spending baseline. The 2008 and 2009 numbers are actual spending, the others are estimates. As recently as 2005, total federal spending was only $2.47 trillion. .
Let's assume the recession that Mr. Obama inherited—Mrs. Pelosi was already in power—was responsible for causing $1 trillion or so in deficit spending. That still doesn't explain why the annual deficit of roughly $1.4 trillion will be nearly as high in fiscal 2010, after a year of economic growth, as it was in 2009. Or why CBO says the deficit will still be nearly $1.1 trillion in 2011 even if all of the Bush-era tax cuts are repealed.
ECB Turns Vandal With Its Balance-Sheet Binges- Brendan Brown BL
Investors Gobble Up Longer-Term Treasurys WSJ
America no longer needs Chinese money, for now Pritchard

Debt Man's Curve, It's No Place to Play Elliott Wave Int'l

Essentially, this configuration graphically depicts current 10-year yields from various issuers. What's special about this chart is that it shows sovereign, municipal and corporate issues on the same spectrum, so that we can see, for example, how high-yield corporate bonds compare with Greek debt. We chose a parabola to depict the situation of debt issuers because debt gets exponentially harder to repay or refinance as the interest rate rises, especially for large debtors. So problems tend to intensify exponentially the higher up the curve one goes -- just as the angle of a parabola's ascent grows steeper. Two observations:

1. Shorter duration: As we've stated many times, U.S. T-bills carry less risk than do longer-term maturities. This point is no secret to the market, which is willing to lend money to Japan, the U.S., Germany and even the UK at less than 1% as shown in "The T-Bill Zone." We agree with the market's take on this, that "shorter is better" with respect to duration. In other words, stay invested in the short end of the curve so that you can stay relatively safe and capture higher yields as rates adjust upwards, just as Conquer the Crash points out.

2. Debt-to-GDP ratio: Even though Japan's sovereign debt is at one of the highest levels in the developed world (200% of GDP), its bonds are held dear. In contrast, the market requires Greece to pay much higher rates, even though it has a lower debt-to-GDP ratio (115%). Why? It's another display of non-rational, emotion-driven markets, since it's not the actual ability to repay that matters in the near term -- it's the perception of the ability to repay.

You see, the argument is somewhat circular: Japan pays low interest rates, therefore its ability to repay its debt is high. But if Japan had a 10% rate, its massive debt load would likely be too large to carry, and it would join the ranks of Venezuela (which carries about an 80% likelihood of default over the next 10 years). In other words, Japan's low position on the parabola means near-term debt repayment is highly likely, even though its large debt means investors should be wary of exponentially larger problems in the future.

Our big-picture forecast is for a deflationary depression, commonly thought of as a perfect environment for bonds, but that does not mean that all bonds will perform well -- far from it. We anticipate various issuers reaching the "Trouble Zone" over the next few years, and although the Trouble Zone is slightly different for each issuer, it's the concept of exponentially larger trouble that's important. Also, remember that the larger the debtor, the more difficulty higher rates impose, and the greater the contagion risk. Other signals that can drive a debtor up and over Debt Man's Curve include large foreign currency–denominated debt, which often makes repayment more difficult, and having a high level of short-term debt, which increases refinancing risk.

As the market comes to grips with the deteriorating condition of the globe's debt issuers, we expect to see many yields rise.
Bankers Pitch 100-Year Bonds WSJ
Bond investors are buying almost anything the market throws at them. Now some bankers want to put those appetites to a full test. They have begun sounding out investors about 100-year bonds. With interest rates now at some of their lowest levels in history, some companies are tempted to press for longer-dated paper, knowing that demand for corporate bonds is outstripping supply. Such bonds won't pay off their principal until 2110, a date so far that the people doing today's buying and selling will all be dead.
Bond investors tread a delicate path FT
Treasury Market Now Entering The 5th And Final Stage Of Bond Investor Grief BI
Nomura strategist George Concalves likens the run to the 5 stages of grief:

Basically, the market has gone through five stages in this rally to lower yields:

1. UST ―Denial Rationale: At the start of the year, shorting the US Bond
market was viewed as the killer trade, with investors looking for inflation
around the corner and the curve to hyper steepen.

2. Enter the ―Anger Phase: The mindset is well…that didn't work, but wait
until the Fed stops buying MBS in March 2010. And, with all that UST
supply, rates are definitely poised to head higher.

3. ―Bargaining View Points: Okay…maybe yields will at least stop going
down so fast…so instead of expecting higher rates, market forecasters then
compromise by lowering their yield targets.

4. Shorts in ―Depression: Market participants become indifferent on the
level of rates as they close shorts and become more neutral after quarters
of being bond bearish.

5. Bond Bears in ―Acceptance: Last stage in a rally cycle, when most market
participants accept the reality of their loss and become bullish on rates.

We think that we are towards the end of stage 4 and starting stage 5. At this
juncture, it's difficult to recommend adding to duration, so we are keeping our
neutral stance on duration over the medium term and would rather play for
flatteners. Furthermore, for investors that have been in our bond bullish camp, we
recommend slowly taking profits in the belly and looking for better entry points.
Japanese Style Deflation Strikes Global Bond Markets – Gary Dorsch, Global Money Trends

U.S. Cities Privatize Assets Amid Cuts WSJ

Cities and states across the nation are selling and leasing everything from airports to zoos—a fire sale that could help plug budget holes now but worsen their financial woes over the long run. About 35 deals now are in the pipeline in the U.S., according to research by Royal Bank of Scotland's RBS Global Banking & Markets. Those assets have a market value of about $45 billion—more than ten times the $4 billion or so two years ago, estimates Dana Levenson, head of infrastructure banking at RBS. Hundreds more deals are being considered, analysts say.




Recovery fears knock appetite for risk FT

RRESIDENTIAL REAL ESTATE - PHASE II

Housing Slide in U.S. Threatens to Drag Economy Into Recession BL

How a homeownership fetish hurt the American dream Samuelson

ortgage Fraud Is on the Rise WSJ

Data prepared for The Wall Street Journal by research firm CoreLogic, examining about seven million home loans made by hundreds of lenders, show that losses from mortgage fraud—ranging from falsified credit reports to identity theft—rose 17% last year after declining 57% in the two years after its 2006 peak. In 2009, $14 billion in loans, or about 0.7% of all mortgage loans made in the U.S., were originated with fraudulent application data. The figures are a fraction of the mortgage market, but the increase is sharp.





EXPIRATION FINANCIAL CRISIS PROGRAM

PENSION & ENTITLEMENTS CRISIS


New York May Cut Assumed Rate of Return on Pension Investments BL

The American retirement crisis – Daily Reckoning


CHART OF THE DAY- Here's The Trend Obama Is Fighting, If He Wants To Save American Manufacturing BBInsider


this chart, put together by Paul Kedrosky, makes it pretty clear: as a share of total non-farm payrolls, manufacturing jobs are only going in one direction (down). What's more, it's not even choppy. It's just a straight line sloping down. That's quite a trend to turn around.






GOVERNMENT BACKSTOP INSURANCE

Firms Weigh Options for Cash WSJ

Non-financial companies in the Standard & Poor's 500-stock index are sitting on a record $2 trillion, according to FactSet. J.P. Morgan Chase estimates that if cash balances among S&P 500 companies were to return to normalized levels—about 7% of assets from the current 11%—it would result in spending of $428 billion. That's almost as much money as companies poured into share repurchases for 2008 and 2009 combined.



---
---
OTHER TIPPING POINT CATEGORIES NOT LISTED ABOVE

Why Quantitative Easing is Likely to Trigger a Collapse of the U.S. Dollar Hussman

Interest rates continue to tumble for the U.S. Treasury, companies and home buyers alike. But for a large portion of 381 million U.S. credit-card accounts, borrowing rates have been moving only one way: up. Those figures look especially stark when measuring the gap between the prime rate—the benchmark against which card rates are set—and average credit-card rates. The current difference of 11.45 percentage points is the largest in at least 22 years, Synovate estimates.

Loans From 401(k) Plans Rise to 10-Year High, Fidelity Says BL

Fidelity sees surge in 401k hardship withdrawals – Minyanville

Small Businesses Fear Hit From Rise in Tax Rates WSJ

Both sides have data to back up their claims. Congress's Joint Committee on Taxation said in a July analysis that only 3% of taxpayers with business income in 2011 would see their tax rates increased under Obama's plan. But Republicans point to data from the same JCT study showing that half of the $1 trillion in income projected to be earned by pass-through entities such as partnerships and S corporations in 2011 would be taxed at the higher rates. That suggests that even though the majority of small businesses wouldn't see higher tax rates, the most successful of these businesses would

David Rosenberg- Here's The Ugly Demographic Reality That Dooms The US To Sub-Par Growth BInsider

The latest from David Rosenberg at Gluskin-Sheff is chalk full of bearishness (and bond bullishness, and allusions to Japan, etc.) but this caught our eye:

Harry Dent is one of the world's most widely read demographers and market commentators and we saw something in one of his publications that really caught our eye. A focus on one particular part of the Baby Boom population — notably the one that really drives spending, wealth gains and income. It's the 45-54 year old cohort.

Indeed, we back checked through the assertion by sifting through the Fed's database (mainly the survey of consumer finances) and found that this cohort does indeed have the lowest savings propensity, the highest earnings level and the greatest increase in net worth compared to other age categories.

From 1984 to 2010, this cohort rose each and every year. That didn't prevent business cycles from occurring or the odd vicious bear market, but over that period, the stock market, in constant dollar terms, advanced 240%. But starting next year, this key age cohort for both the economy and the markets will begin to decline — according to official forecasts, each and every year to 2021. The last time we saw sustained declines in this part of the population was from 1975-83, which was an awful time for both the economy (except for that very last year when the negative growth rate in this age segment was drawing to a close) as the S&P 500, in real terms, was as flat as pancake and real per capita income barely expanded.
---
---
GENERAL INTEREST

Debt's Deadly Grip NYT (Morgenson)

Bury Keynesian Voodoo Before It Can Bury Us All Hassett

Government Clouds Value of Investments WSJ

FLASH CRASH - HFT - DARK POOLS

Brokers face fines over role in flash crash FT

After Finally Covering The Massive Retail Outflows, The NYT Also "Discloses" The Nanex Crop Circle Mystery ZH

Clampdown On Market Abuse By High Frequency Churners, Er, Traders Begins ZH

MARKET WARNINGS

Fund Flows Show An Enormous Panic BInsider

GOLD MANIPULATION

VIDEO TO WATCH

QUOTE OF THE WEEK




To paraphrase Oscar Wilde

Investors know the price of everything but the value of nothing.





BUY ANY BOOK

GET 2 MONTH SUBSCRIPTION TO

MONTHLY MARKET COMMENTARY

BOOKSTORE
Gordon T Long is not a registered advisor and does not give investment advice. His comments are an expression of opinion only and should not be construed in any manner whatsoever as recommendations to buy or sell a stock, option, future, bond, commodity or any other financial instrument at any time. While he believes his statements to be true, they always depend on the reliability of his own credible sources. Of course, he recommends that you consult with a qualified investment advisor, one licensed by appropriate regulatory agencies in your legal jurisdiction, before making any investment decisions, and barring that, we encourage you confirm the facts on your own before making important investment commitments.
© Copyright 2010 Gordon T Long. The information herein was obtained from sources which Mr. Long believes reliable, but he does not guarantee its accuracy. None of the information, advertisements, website links, or any opinions expressed constitutes a solicitation of the purchase or sale of any securities or commodities. Please note that Mr. Long may already have invested or may from time to time invest in securities that are recommended or otherwise covered on this website. Mr. Long does not intend to disclose the extent of any current holdings or future transactions with respect to any particular security. You should consider this possibility before investing in any security based upon statements and information contained in any report, post, comment or recommendation you receive from him.
MONDAY
08-23-10
AUGUST
---
TIPPING POINTS
SOVEREIGN DEBT PIIGS
EU BANKING CRISIS
BOND BUBBLE
STATE & LOCAL GOVERNMENT
CENTRAL & EASTERN EUROPE
BANKING CRISIS II
RISK REVERSAL
COMMERCIAL REAL ESTATE
CREDIT CONTRACTION II
RESIDENTIAL REAL ESTATE - PHASE II
EXPIRATION FINANCIAL CRISIS PROGRAM
US FISCAL IMBALANCES
PENSION CRISIS
CHINA BUBBLE
CHRONIC UNEMPLOYMENT
INTEREST PAYMENTS
US PUBLIC POLICY MISCUES
JAPAN DEBT DEFLATION SPIRAL
US RESERVE CURRENCY.
GOVERNMENT BACKSTOP INSURANCE
SHRINKING REVENUE GROWTH RATE
FINANCE & INSURANCE WRITE-DOWNS
RETAIL SALES
CORPORATE BANKRUPTCIES
US DOLLAR WEAKNESS
GLOBAL OUTPUT GAP
CONFIDENCE - SOCIAL UNREST
ENTITLEMENT CRISIS
IRAN NUCLEAR THREAT
OIL PRICE PRESSURES
FOOD PRICE PRESSURES
US STOCK MARKET VALUATIONS
PANDEMIC
US$ RESERVE CURRENCY
TERRORIST EVENT
NATURAL DISASTER
READING THE RIGHT BOOKS?
NO TIME?
WE HAVE IT ANALYZED & INCLUDED IN OUR LATEST RESEARCH PAPERS!
ACCEPTING PRE-ORDERS
Book Review- Five Thumbs Up for Steve Greenhut's Plunder! Mish