ANALYTICAL SERVICES
---
Fibonacci - W.D. Gann
Elliott Wave - J. M. Hurst
---

Developers of Chaos Theory
& Mandelbrot Generator
Algorithms
APPLICATION FOCUS
---
---
A MUST READ FOR ANY UNDERSTANDING
of the current
GLOBAL MACRO ECONOMIC
ENVIRONMENT
---
---
FREE INTRODUCTORY
MAILING
Current Thesis Advisory
62 pages
EXTEND & PRETEND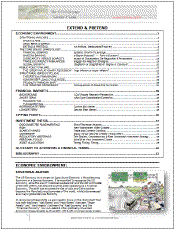 Click page to view Index
Add Promo Code: "Introduction"
in the Subject Heading
The Latest Monthly
MONTHLY MARKET COMMENTARY
12 pages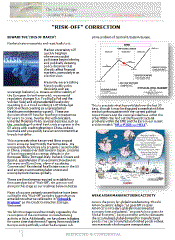 Click page for Front Page
Add Promo Code: "MMU"
in the Subject Heading
---
FREE INTRODUCTORY
ACCESS
FACEBOOK

DAILY TIPPING POINT ARTICLE POSTS
SAMPLE PAGE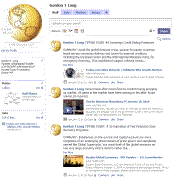 Click page to view Index
Add Promo Code: "Facebook"
in the Subject Heading
---
CUSTOMIZE YOUR RESEARCH EFFORTS
TIPPING POINT
TAG ENGINE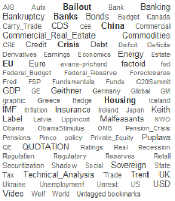 Click page to view Index
Free Access to Our Tag Engine for detailed research behind our Tipping Points.
OVER 1000 ARTICLES INDEXED
each with an
Executive Summary - Abstract
SAMPLE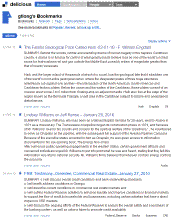 Click page to view Index
Add Promo Code: "Tag Engine"
in the Subject Heading
---
| | |
| --- | --- |
| LATEST PUBLICATIONS | RSS |
COMMENTARY for all articles by Gordon T Long
PRESERVE & PROTECT: Mapping the Tipping Points

The economic news has turned decidedly negative globally and a sense of 'quiet before the storm' permeates the financial headlines. Arcane subjects such as a Hindenburg Omen now make mainline news. The retail investor continues to flee the equity markets and in concert with the institutional players relentlessly pile into the perceived safety of yield instruments, though they are outrageously expensive by any proven measure. Like trying to buy a pump during a storm flood, people are apparently willing to pay any price. As a sailor it feels like the ominous period where the crew is fastening down the hatches and preparing for the squall that is clearly on the horizon. Few crew mates are talking as everyone is checking preparations for any eventuality. Are you prepared?

What if this is not a squall but a tropical storm, or even a hurricane? Unlike sailors the financial markets do not have the forecasting technology to protect it from such a possibility. Good sailors before today's technology advancements avoided this possibility through the use of almanacs, shrewd observation of the climate and common sense. It appears to this old salt that all three are missing in today's financial community.

Looking through the misty haze though, I can see the following clearly looming on the horizon.

Since President Nixon took the US off the Gold standard in 1971 the increase in global fiat currency has been nothing short of breath taking. It has grown unchecked and inevitably became unhinged from world industrial production and the historical creators of real tangible wealth. READ MORE

Do you believe trees grow to the sky?

Or, is it you believe you are smart enough to get out before this graph crashes?

INNOVATION: What Made America Great is now Killing Her!

What made America great was her unsurpassed ability to innovate. Equally important was also her ability to rapidly adapt to the change that this innovation fostered. For decades the combination has been a self reinforcing growth dynamic with innovation offering a continuously improving standard of living and higher corporate productivity levels, which the US quickly embraced and adapted to.

This in turn financed further innovation. No country in the world could match the American culture that flourished on technology advancements in all areas of human endeavor. However, something serious and major has changed across America. Daily, more and more are becoming acutely aware of this, but few grasp exactly what it is. It is called Creative Destruction.

It turns out that what made America great is now killing her!

Our political leaders are presently addressing what they perceive as an intractable cyclical recovery problem when in fact it is a structural problem that is secular in nature. Like generals fighting the last war with outdated perceptions, we face a new and daunting challenge. A challenge that needs to be addressed with the urgency and scope of a Marshall plan that saved Europe from the ravages of a different type of destruction. We need a modern US centric Marshall plan focused on growth, but orders of magnitude larger than the one in the 1940's. A plan even more brash than Kennedy's plan in the 60's to put a man of the moon by the end of the decade. America needs to again think and act boldly. First however, we need to see the enemy. As the great philosopher Pogo said: "I saw the enemy and it was I".
---
READER ROADMAP - 2010 TIPPING POINTS aid to positioning COMMENTARY
POSTS: WEDNESDAY 09-01-10
Last Update: 09/02/2021 03:45 AM
SCHEDULE: 1st Pass: 5:30AM EST, 2nd Pass: 8:00 AM, 3rd Pass 10:30

Legend to Right

Complete Legend to the Right, Top Items below.
Articles with highlights, graphics and any pertinent analysis found below.

1-SOVEREIGN DEBT

2-EU BANKING CRISIS
3-BOND BUBBLE

4-STATE & LOCAL GOVERNMENT

5-CENTRAL & EASTERN EUROPE
6-BANKING CRISIS II
7-RISK REVERSAL

8-COMMERCIAL REAL ESTATE

9-RESIDENTIAL REAL ESTATE - PHASE II
10-EXPIRATION FINANCIAL CRISIS PROGRAM
11-PENSION CRISIS

12-CHRONIC UNEMPLOYMENT

13-GOVERNMENT BACKSTOP INSUR.
14-CORPORATE BANKRUPTCY
09-01-10
GEO-POLITICAL TENSIONS - ISRAEL / KOREA / IRAN
IRAN
ISREAL
KOREA
1- SOVEREIGN DEBT & CREDIT CRISIS
Corporate Default Swaps Head for Biggest Monthly Rise Since May in Europe BL
Banks in Europe Would Face Fines for Failing to Report Derivatives Trading BL
Fed Meeting - Aug 10th, 2010 Minutes
Fed Saw Risk August Decision Would Send Wrong Signal BL
Bond bubble inflating faster than dotcom CNBC

Is it time to stop investing in U.S. debt? Fortune

A helicopter drop for the US Treasury VOX
Central bankers are gearing up for another dose of QE Telegraph
Bernanke's song & dance act in Jackson Hole Crudele
The problem with "unconventional" actions is that they turn conventional and ordinary pretty fast.
4- STATE & LOCAL GOVERNMENT
Buy Stocks as Municipal Yields Reach 43-Year Lows Mysak
5- CENTRAL & EASTERN EUROPE
Second Leg of Crisis Beginning: Hedge Fund Manager CNBC
Time To Break The Refinance Strike By The Big Banks Zero Hedge
Just as the earnings of leveraged investors like banks are starting to suffer due to zero rate policy, so too the spending by all manner of savers, from retirees to companies and not-for-profits to municipalities, is falling too. Fed Chairman Bernanke and the other members of the FOMC are killing the real economy to save the banks — but none of the benefit flowing to the banks is reaching U.S. households. In fact, the Obama Administration has been providing political cover for the Fed to conduct a massive, reverse Robin Hood scheme, moving trillions of dollars in resources from savers and consumers to the big banks and their share and bond holders.
FDIC Finds 829 U.S. Banks at Risk WSJ
The Federal Deposit Insurance Corp. said Tuesday that 829 of the nation's roughly 7,800 banks were on its "problem list" at the end of June, up from 775 at the end of the first three months of the year. Already 118 banks have failed this year, well ahead of the pace set last year when 140 were seized by regulators.

The results highlighted the diverging fortunes of larger banks and their smaller rivals. Major firms, which benefited from outsized government support at the height of the financial crisis, have been able to recover faster as evidenced by their ability to set aside less money for future loan losses. Smaller banks, conversely, increasingly make up a greater portion of the banks on the FDIC's list of troubled banks and continued to set aside more money for future loan problems.

For the first time since 2006 the number of loans at least three months past due fell, declining nearly 5%, and the number of loans charged off by banks declined across most major loan categories.

Banks boosted their results by setting aside less to cover future loan losses than they have in recent quarters. The agency said firms set aside a total of $40.3 billion to gird against future credit quality problems. That's still high by historic standards, but the figure is the lowest total reported by the industry in two years.

"Lower loss provisions suggest that many banks see asset quality problems moderating," Ms. Bair said.

Still, more than 60% of banks, mainly smaller institutions, continued to boost their loss reserves.
Analysis: Major hedge funds cut back equity risk Salmon
De-risk policy sees currency trading surge to record levels

8- COMMERCIAL REAL ESTATE

Real-estate funds saddled with boom-time properties are getting relief from Wall Street firms and other investors hoping to capitalize on their need for cash. The capital freeze plaguing the commercial-real-estate industry since the global financial downturn is beginning to thaw. For two years, property owners have refrained from selling to avoid realizing losses. But in recent weeks, some banks have also shown an increasing willingness to sell distressed assets at discounted prices because their balance sheets have stabilized and values have bounced back from their lows.

Amid depressed property values and maturing loans, a total of 40 private-equity real-estate funds have gone back to their investors for additional capital since last year, according to Townsend Group, which invests on behalf of institutional clients. But only a handful, including funds run by Deutsche Bank AG and Stockbridge Real Estate Funds—have been successful, as existing fund investors like pension funds and college endowments worry about throwing good money after bad.

9-RESIDENTIAL REAL ESTATE - PHASE II

10- EXPIRATION FINANCIAL CRISIS PROGRAM

11- PENSION & ENTITLEMENTS CRISIS






Youth Unemployment Hit A Record High This Summer HP



13- GOVERNMENT BACKSTOP INSURANCE

14- CORPORATE BANKRUPTCIES

Burger King in Talks Over Possible Sale WSJ

Burger King has been in talks with private-equity firms about a possible sale. The status of the talks is unclear but one interested firm was 3i Group PLC, a British private-equity firm.
---
---
OTHER TIPPING POINT CATEGORIES NOT LISTED ABOVE

19-US PUBLIC POLICY MISCUES

Measures Weighed to Spur Economy WSJ

24-RETAIL SALES

U.S. Auto Sales May Hit 28-Year Low as Discounts Flop BL

A year ago, cash-for-clunkers spurred sales, but did it work? USAT

Gartner Cuts PC Sales Forecast WSJ

Gartner said Tuesday it now sees a weaker-than-expected second half "in light of the uncertain economic outlook for the United States and Western Europe." "There is no doubt that consumer, if not business PC demand has slowed relative to expectations in mature markets,"

Back-to-School Shopping a Bust WSJ

Shoppers spent slightly more last month than they had the year before, but sales were far short of 2008 levels, heralding what could be a disappointing holiday shopping season.

26-GLOBAL OUTPUT GAP

31-FOOD PRICE PRESSURES
---
---
BP - British Petroleum

SULTANS OF SWAP: BP Potentially More Devastating then Lehman!

------------

The Following are from Washingtonsblog.com:
Oil Tests Positive for Dispersants in the Mississippi Sound

BP Tells Experienced Gulf Fishermen that They Don't Know the Difference Between Oil and Seafloor Muck

Mission (Not) Accomplished on Oil Spill

BP's Crude Oil May Be Radioactive

Confirmed- Corexit Still Being Sprayed in the Gulf



GENERAL INTEREST

Credit is finally available, but no one wants it Fortune

For the first time since 2006, banks are making commercial and industrial loans more available to small firms, with about one-fifth of large domestic banks having eased lending standards, according to the Fed's latest quarterly survey of banks' lending practices recorded during July 2010. This "offset a net tightening of standards by a small fraction of other banks," the Fed noted. Also, for the past six months, banks have continued easing lending to large and mid-sized firms.

What's more, banks also reported that they stopped cutting existing lines of credit for commercial and industrial firms for the first time since the Fed added the question in its survey in January 2009. And as for consumer loans, banks also reported easing standards for approving loans.

Credit is available, but demand remains flat. Asked in the July survey how demand for commercial and industrial loans has changed over the past three months, 61% of banks responded "about the same," while 9% said "moderately weaker." While it was good news that 30% responded "moderately stronger," it's not exactly a surge in demand.

Even in a slowly recovering economy, the growing distaste for credit among our debt-weary public has hampered the way for new purchases and investments.

This isn't all that surprising. The latest economic indicators paint a very exhausted consumer: In the years leading up to the financial crisis, he bought too much house and too many cars. He's in burn-out mode - more focused on either saving or paying down credit card debt than buying more appliances and gadgets.

The amount consumers owed on their credit cards during the three months ending in June dropped to its lowest levels in more than eight years, indicating that cardholders continue to pay off balances in the uncertain economy, according to TransUnion's second quarter credit card statistics.

The average combined debt for bank-issued credit cards fell by more than 13% to $4,951 over the previous year. This represented the first three-month period where credit card debt fell below $5,000 since the three months ending in March 2002. Meanwhile, personal savings have risen to 6.4% of after-tax incomes, about three times higher than it was in 2007.

Perhaps what the Fed's quarterly report is really saying is this: There's a growing distaste for credit. The American consumer is the child who ate too much and spoiled his dinner. And even if you hand him his favorite meal on a silver platter, he's just not that hungry.

Record number in government anti-poverty programs USAT

Why Wall St. Is Deserting Obama Sorkin

"It is easy to see why so many people have concluded that the entire system is rigged."

Expect Two Recessions Before End Of Decade Mauldin


FLASH CRASH - HFT - DARK POOLS

MARKET WARNINGS

Investors Embrace Bear Market Funds BW

Seven lean years: No recovery till 2016 Farrell

GOLD MANIPULATION

VIDEO TO WATCH

QUOTE OF THE WEEK

To paraphrase Oscar Wilde

Investors know the price of everything but the value of nothing.

Author Unknown

I therapy, you have to accept a mistake to move on. At times, this realization will be painful but in the end it is better for you. Right now Wall Street is in complete denial and trying to pretend all is well. Their profits are up but all that is happening is a wealth transfer from taxpayers to this unproductive group.

Jim Quinn - Burning Platform
Never have so few, done so little, and made so much, while screwing so many.

Mobs, Messiahs and Markets
"On the Forbes list of rich people, you will find hedge fund managers in droves, but no one who made his money as a hedge fund client."

BUY ANY BOOK

GET 2 MONTH SUBSCRIPTION TO

MONTHLY MARKET COMMENTARY

BOOKSTORE
Gordon T Long is not a registered advisor and does not give investment advice. His comments are an expression of opinion only and should not be construed in any manner whatsoever as recommendations to buy or sell a stock, option, future, bond, commodity or any other financial instrument at any time. While he believes his statements to be true, they always depend on the reliability of his own credible sources. Of course, he recommends that you consult with a qualified investment advisor, one licensed by appropriate regulatory agencies in your legal jurisdiction, before making any investment decisions, and barring that, we encourage you confirm the facts on your own before making important investment commitments.ont>
© Copyright 2010 Gordon T Long. The information herein was obtained from sources which Mr. Long believes reliable, but he does not guarantee its accuracy. None of the information, advertisements, website links, or any opinions expressed constitutes a solicitation of the purchase or sale of any securities or commodities. Please note that Mr. Long may already have invested or may from time to time invest in securities that are recommended or otherwise covered on this website. Mr. Long does not intend to disclose the extent of any current holdings or future transactions with respect to any particular security. You should consider this possibility before investing in any security based upon statements and information contained in any report, post, comment or recommendation you receive from him.
WEDNESDAY
09-01-10
AUGUST
READING THE RIGHT BOOKS? NO TIME?
WE HAVE IT ANALYZED & INCLUDED IN OUR LATEST RESEARCH PAPERS!
ACCEPTING PRE-ORDERS
---
TIPPING POINTS
1-SOVEREIGN DEBT & CREDIT CRISIS
2-EU BANKING CRISIS
3-BOND BUBBLE
4-STATE & LOCAL GOVERNMENT
5-CENTRAL & EASTERN EUROPE
6-BANKING CRISIS II
7-RISK REVERSAL
8-COMMERCIAL REAL ESTATE
9-RESIDENTIAL REAL ESTATE - PHASE II
10-EXPIRATION FINANCIAL CRISIS PROGRAM
11-PENSION CRISIS
12-CHRONIC UNEMPLOYMENT
13-GOVERNMENT BACKSTOP INSUR.
14-CORPORATE BANKRUPTCY
15-CREDIT CONTRACTION II
16-US FISCAL IMBALANCES
17-CHINA BUBBLE
18-INTEREST PAYMENTS
19-US PUBLIC POLICY MISCUES
20-JAPAN DEBT DEFLATION SPIRAL
21-US RESERVE CURRENCY.
22-SHRINKING REVENUE GROWTH RATE
23-FINANCE & INSURANCE WRITE-DOWNS
24-RETAIL SALES
25-US DOLLAR WEAKNESS
26-GLOBAL OUTPUT GAP
27-CONFIDENCE - SOCIAL UNREST
28-ENTITLEMENT CRISIS
29-IRAN NUCLEAR THREAT
30-OIL PRICE PRESSURES
31-FOOD PRICE PRESSURES
32-US STOCK MARKET VALUATIONS
33-PANDEMIC
34-
S$ RESERVE CURRENCY
35-TERRORIST EVENT
36-NATURAL DISASTER
---
Book Review- Five Thumbs Up for Steve Greenhut's Plunder! Mish