ANALYTICAL SERVICES
---
Fibonacci - W.D. Gann
Elliott Wave - J. M. Hurst
---

Developers of Chaos Theory
& Mandelbrot Generator
Algorithms
APPLICATION FOCUS
---
---
A MUST READ FOR ANY UNDERSTANDING
of the current
GLOBAL MACRO ECONOMIC
ENVIRONMENT
---
---
FREE INTRODUCTORY
MAILING
Current Thesis Advisory
62 pages
EXTEND & PRETEND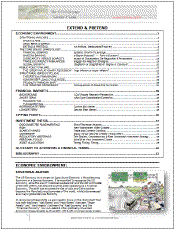 Click page to view Index
Add Promo Code: "Introduction"
in the Subject Heading
The Latest Monthly
MONTHLY MARKET COMMENTARY
12 pages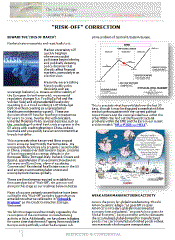 Click page for Front Page
Add Promo Code: "MMU"
in the Subject Heading
---
FREE INTRODUCTORY
ACCESS
FACEBOOK

DAILY TIPPING POINT ARTICLE POSTS
SAMPLE PAGE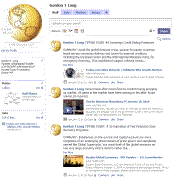 Click page to view Index
Add Promo Code: "Facebook"
in the Subject Heading
---
CUSTOMIZE YOUR RESEARCH EFFORTS
TIPPING POINT
TAG ENGINE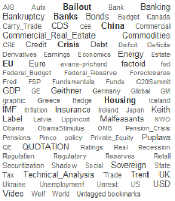 Click page to view Index
Free Access to Our Tag Engine for detailed research behind our Tipping Points.
OVER 1000 ARTICLES INDEXED
each with an
Executive Summary - Abstract
SAMPLE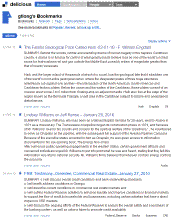 Click page to view Index
Add Promo Code: "Tag Engine"
in the Subject Heading
---
| | |
| --- | --- |
| LATEST PUBLICATIONS | RSS |
COMMENTARY for all articles by Gordon T Long
PRESERVE & PROTECT: Mapping the Tipping Points

The economic news has turned decidedly negative globally and a sense of 'quiet before the storm' permeates the financial headlines. Arcane subjects such as a Hindenburg Omen now make mainline news. The retail investor continues to flee the equity markets and in concert with the institutional players relentlessly pile into the perceived safety of yield instruments, though they are outrageously expensive by any proven measure. Like trying to buy a pump during a storm flood, people are apparently willing to pay any price. As a sailor it feels like the ominous period where the crew is fastening down the hatches and preparing for the squall that is clearly on the horizon. Few crew mates are talking as everyone is checking preparations for any eventuality. Are you prepared?

What if this is not a squall but a tropical storm, or even a hurricane? Unlike sailors the financial markets do not have the forecasting technology to protect it from such a possibility. Good sailors before today's technology advancements avoided this possibility through the use of almanacs, shrewd observation of the climate and common sense. It appears to this old salt that all three are missing in today's financial community.

Looking through the misty haze though, I can see the following clearly looming on the horizon.

Since President Nixon took the US off the Gold standard in 1971 the increase in global fiat currency has been nothing short of breath taking. It has grown unchecked and inevitably became unhinged from world industrial production and the historical creators of real tangible wealth. READ MORE

Do you believe trees grow to the sky?

Or, is it you believe you are smart enough to get out before this graph crashes?

INNOVATION: What Made America Great is now Killing Her!

What made America great was her unsurpassed ability to innovate. Equally important was also her ability to rapidly adapt to the change that this innovation fostered. For decades the combination has been a self reinforcing growth dynamic with innovation offering a continuously improving standard of living and higher corporate productivity levels, which the US quickly embraced and adapted to.

This in turn financed further innovation. No country in the world could match the American culture that flourished on technology advancements in all areas of human endeavor. However, something serious and major has changed across America. Daily, more and more are becoming acutely aware of this, but few grasp exactly what it is. It is called Creative Destruction.

It turns out that what made America great is now killing her!

Our political leaders are presently addressing what they perceive as an intractable cyclical recovery problem when in fact it is a structural problem that is secular in nature. Like generals fighting the last war with outdated perceptions, we face a new and daunting challenge. A challenge that needs to be addressed with the urgency and scope of a Marshall plan that saved Europe from the ravages of a different type of destruction. We need a modern US centric Marshall plan focused on growth, but orders of magnitude larger than the one in the 1940's. A plan even more brash than Kennedy's plan in the 60's to put a man of the moon by the end of the decade. America needs to again think and act boldly. First however, we need to see the enemy. As the great philosopher Pogo said: "I saw the enemy and it was I".
---
READER ROADMAP - 2010 TIPPING POINTS aid to positioning COMMENTARY
Last Update: 09/03/2021 03:04 AM
SCHEDULE: 1st Pass: 5:30AM EST, 2nd Pass: 8:00 AM, 3rd Pass 10:30


Complete Legend to the Right, Top Items below.
Articles with highlights, graphics and any pertinent analysis found below.

1-SOVEREIGN DEBT

2-EU BANKING CRISIS
3-BOND BUBBLE

4-STATE & LOCAL GOVERNMENT

5-CENTRAL & EASTERN EUROPE
6-BANKING CRISIS II
7-RISK REVERSAL

8-COMMERCIAL REAL ESTATE

9-RESIDENTIAL REAL ESTATE - PHASE II
10-EXPIRATION FINANCIAL CRISIS PROGRAM
11-PENSION CRISIS

12-CHRONIC UNEMPLOYMENT

13-GOVERNMENT BACKSTOP INSUR.
14-CORPORATE BANKRUPTCY
09-02-10
GEO-POLITICAL TENSIONS - ISRAEL / KOREA / IRAN
KOREA
U.S. Announces More N.Korea Sanctions Chosun
1- SOVEREIGN DEBT & CREDIT CRISIS
Sovereign Debt Worries Will Last 10 Years: Strategist CNBC
Presenting The Sovereign Default Equivalent Of The "Hindenburg Omen" ZH
While the merits of its conclusion are at best questionable, and at worst, completely worthless, the IMF study presented earlier provides one statistical curiosity vis-a-vis sovereign defaults. Specifically, in "Default in Today's Advanced Economies: Unnecessary, Undesirable, and Unlikely" the author Carlo Cottarelli presents an observation which could be classified as a "Hindenburg Omen" type of signal for sovereign default. Unlike the real H.O. observation (which incidentally has now been experienced 5 times in the past three weeks) for stocks, the one relevant for sovereign bankruptcy has a much simpler gating threshold: 1,000 bps spread in credit risk. And just like in the Hindenburg Omen, this is a necessary (but not sufficient) condition for a crash: only in this case it is not the market that collapses, but a country's solvency. Cottarelli finds that since the first Brady deals in 1991-92 there are 36 instances in which a country's spreads rose above 1,000 basis points. "Of those instances, seven eventually resulted in default; in the remaining 29 cases, however, the spreads stayed high for a few months and eventually fell back well below 1,000 basis points, with no default." The 1,000 is logically an inverse gating factor: no single country defaulted with spreads being below the 1,000 threshold. In other words, once a country passes 1,000 bps, it has a one in five chance of defaulting, roughly in line with the crash expectations of the traditional Hindenburg Omen.
IMF Sees G7 Net Debt At 200% Of GDP By 2030; 441% By 2050 ZH
A paper by the IMF which set off to reassure investors that all is well with the world, and that sovereign defaults are nothing to worry about, concludes that, "under the current and future pressures on public finances—large primary gaps and rising health care and pension spending—public debt would spiral out of control in the absence of fiscal adjustment" and hilariously adds: "The surge in debt in this scenario, however, does not even take into account the possible negative feedback effects that higher debt could have on interest rates and economic growth."
SPAIN
GERMANY
FRANCE
UK
Britain's deficit is constraining public finances, says IMF report Inde
House prices set to slump even further as home loans stay scarce Independent

UK house prices on downward trend FT
Nationwide index sees 0.9% fall in August
IRELAND
Ireland Seeks To Extend European Commission Bank Guarantees As Top Banks See €25 Billion In Maturities This Month ZH
CANADA
Canada: The Power To Decouple? BCAR

JAPAN
CHINA
U.S. turns down China currency probes Reuters
"The allegations made by domestic producers do not meet the statutory standard for initiating an investigation"
Citigroup to Increase China Workforce to 12,000 in Three Years BL
China Manufacturing Quickens From Weakest Since 2009 BL
Preliminary Report on U.S. Portfolio Holdings of Foreign Securities Treasury

Bernanke Out Of Bullets But Not Bombs Pento

Bond Bubble BInvesting

Back to the Future for Dividend and Bond Yields BW


4- STATE & LOCAL GOVERNMENT

Mayor Linda D. Thompson:
"Now the chickens have come home to roost."
WSJ: "the second-largest general-obligation municipal-bond default this year"

Harrisburg Default Will Be Covered by Ambac, Insurer Says BL


Will Other Muni Bond Deadbeats Join Harrisburg? Forbes




5- CENTRAL & EASTERN EUROPE




Triennial Central Bank Survey of Foreign Exchange and Derivatives Market Activity BIS

Quarterly Banking Profiile FDIC

The bedridden banking recovery Fortune


Risk back on as ISM and Chinese PMI surprise ZH

8- COMMERCIAL REAL ESTATE

Real Estate Premium Near Record to U.S. Bonds Signals Time to Buy Property BL

9-RESIDENTIAL REAL ESTATE - PHASE II

Are Existing Home Prices Overrepresented By Up To 40% ZH

10- EXPIRATION FINANCIAL CRISIS PROGRAM

11- PENSION & ENTITLEMENTS CRISIS






July unemployment up in about half of US cities AP

ADP Estimates Companies in U.S. Unexpectedly Cut Jobs BL

Planned Layoffs Hit 10-Year Low, First Drop Since April Reuters





13- GOVERNMENT BACKSTOP INSURANCE

Fed's Duke Backs Rental Option to Mitigate Home Foreclosures, Unemployment BL

14- CORPORATE BANKRUPTCIES

Corporate stock buybacks surge in August from prior month MW


---
---
OTHER TIPPING POINT CATEGORIES NOT LISTED ABOVE

24-RETAIL SALES

GM Sales Plunge 25% on Weak Job Market BL

August U.S. Car Sales Plummet WSJ

Retail data: Americans still cautious in August AP

31-FOOD PRICE PRESSURES

Meat price surge fuels fears of food inflation FT
---
---



GENERAL INTEREST
They can't fix economy's problem but get the blame

The Jackson Hole papers (finally) FTA

U.K. keeps title as world forex trade hub Reuters

America's Saving Surprise Feldstein


Leaked German Military Report Warns Of Apocalyptic Peak Oil Scenarios BI

Outgoing Obama Aide Admits- Stimulus Failed Because We Didn't Understand The Recession BI

As she prepares to leave The White House, outgoing economic advisor Christina Romer has delivered something of a valedictory speech to the National Press Club. The title: Not My Father's Recession.

For Romer, her Father's recession was the one in the early 80s, when unemployment surged above 10%, and Romer's own father got laid off.

But the title basically tells you what you need to know: It's different this time -- this recession was not anything like the Fed-induced recession of her father -- and the old recovery playbook could not possibly go as anticipated.

Here's the key part of the text, via Brad DeLong's blog:

But compared with the problems we face, the turnaround has been insufficient....

In a report that Jared Bernstein and I issued during the transition, we estimated that by the end of 2010, a stimulus package like the Recovery Act would raise real GDP by about 3 1⁄2 percent and employment by about 31⁄2 million jobs, relative to what otherwise would have occurred. As the Council of Economic Advisers has documented in a series of reports to Congress, there is widespread agreement that the Act is broadly on track to meet these milestones....

What the Act hasn't done is prevent unemployment from going above 8 percent, something else that Jared and I projected it would do. The reason that prediction was so far off is implicit in much of what I have been saying this afternoon. An estimate of what the economy will look like if a policy is adopted contains two components: a forecast of what would happen in the absence of the policy, and an estimate of the effect of the policy. As I've described, our estimates of the impact of the Recovery Act have proven quite accurate. But we, like virtually every other forecaster, failed to anticipate just how violent the recession would be in the absence of policy, and the degree to which the usual relationship between GDP and unemployment would break down.

FLASH CRASH - HFT - DARK POOLS

SEC Investigating HFT Quote Stuffing And Sub-Pennying ZH

JPMorgan Said to End Proprietary Trading to Meet Volcker Rule BL

MARKET WARNINGS

Titan Capital Joins Black Swan's Taleb in Raising Bets on Crash BL

Little statistical hope that stocks will beat month's bad reputation Hulbert

Scary Sept

GOLD & MARKET MANIPULATION

Fed's Duke Backs Rental Option to Mitigate Home Foreclosures, Unemployment WSJ

VIDEO TO WATCH

QUOTE OF THE WEEK




To paraphrase Oscar Wilde

Investors know the price of everything but the value of nothing.


Author Unknown
In therapy, you have to accept a mistake to move on. At times, this realization will be painful but in the end it is better for you. Right now Wall Street is in complete denial and trying to pretend all is well. Their profits are up but all that is happening is a wealth transfer from taxpayers to this unproductive group.


BUY ANY BOOK

GET 2 MONTH SUBSCRIPTION TO

MONTHLY MARKET COMMENTARY

BOOKSTORE
Gordon T Long is not a registered advisor and does not give investment advice. His comments are an expression of opinion only and should not be construed in any manner whatsoever as recommendations to buy or sell a stock, option, future, bond, commodity or any other financial instrument at any time. While he believes his statements to be true, they always depend on the reliability of his own credible sources. Of course, he recommends that you consult with a qualified investment advisor, one licensed by appropriate regulatory agencies in your legal jurisdiction, before making any investment decisions, and barring that, we encourage you confirm the facts on your own before making important investment commitments.ont>
© Copyright 2010 Gordon T Long. The information herein was obtained from sources which Mr. Long believes reliable, but he does not guarantee its accuracy. None of the information, advertisements, website links, or any opinions expressed constitutes a solicitation of the purchase or sale of any securities or commodities. Please note that Mr. Long may already have invested or may from time to time invest in securities that are recommended or otherwise covered on this website. Mr. Long does not intend to disclose the extent of any current holdings or future transactions with respect to any particular security. You should consider this possibility before investing in any security based upon statements and information contained in any report, post, comment or recommendation you receive from him.
THURSDAY
09-02-10
SEPTEMBER
| | | | | | | |
| --- | --- | --- | --- | --- | --- | --- |
| S | M | T | W | T | F | S |
| | | | 1 | 2 | 3 | 4 |
| 5 | 6 | 7 | 8 | 9 | 10 | 11 |
| 12 | 13 | 14 | 15 | 16 | 17 | 18 |
| 19 | 20 | 21 | 22 | 23 | 24 | 25 |
| 26 | 27 | 28 | 29 | 30 | | |
READING THE RIGHT BOOKS? NO TIME?
WE HAVE IT ANALYZED & INCLUDED IN OUR LATEST RESEARCH PAPERS!
ACCEPTING PRE-ORDERS
---
TIPPING POINTS
1-SOVEREIGN DEBT & CREDIT CRISIS
2-EU BANKING CRISIS
3-BOND BUBBLE
4-STATE & LOCAL GOVERNMENT
5-CENTRAL & EASTERN EUROPE
6-BANKING CRISIS II
7-RISK REVERSAL
8-COMMERCIAL REAL ESTATE
9-RESIDENTIAL REAL ESTATE - PHASE II
10-EXPIRATION FINANCIAL CRISIS PROGRAM
11-PENSION CRISIS
12-CHRONIC UNEMPLOYMENT
13-GOVERNMENT BACKSTOP INSUR.
14-CORPORATE BANKRUPTCY
15-CREDIT CONTRACTION II
16-US FISCAL IMBALANCES
17-CHINA BUBBLE
18-INTEREST PAYMENTS
19-US PUBLIC POLICY MISCUES
20-JAPAN DEBT DEFLATION SPIRAL
21-US RESERVE CURRENCY.
22-SHRINKING REVENUE GROWTH RATE
23-FINANCE & INSURANCE WRITE-DOWNS
24-RETAIL SALES
25-US DOLLAR WEAKNESS
26-GLOBAL OUTPUT GAP
27-CONFIDENCE - SOCIAL UNREST
28-ENTITLEMENT CRISIS
29-IRAN NUCLEAR THREAT
30-OIL PRICE PRESSURES
31-FOOD PRICE PRESSURES
32-US STOCK MARKET VALUATIONS
33-PANDEMIC
34-
S$ RESERVE CURRENCY
35-TERRORIST EVENT
36-NATURAL DISASTER
---
Book Review- Five Thumbs Up for Steve Greenhut's Plunder! Mish