ANALYTICAL SERVICES
---
Fibonacci - W.D. Gann
Elliott Wave - J. M. Hurst
---

Developers of Chaos Theory
& Mandelbrot Generator
Algorithms
APPLICATION FOCUS
---
---
A MUST READ FOR ANY UNDERSTANDING
of the current
GLOBAL MACRO ECONOMIC
ENVIRONMENT
---
---
FREE INTRODUCTORY
MAILING
Current Thesis Advisory
62 pages
EXTEND & PRETEND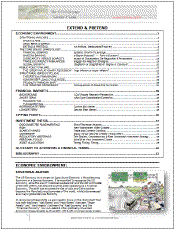 Click page to view Index
Add Promo Code: "Introduction"
in the Subject Heading
The Latest Monthly
MONTHLY MARKET COMMENTARY
12 pages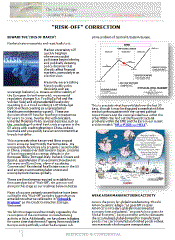 Click page for Front Page
Add Promo Code: "MMU"
in the Subject Heading
---
FREE INTRODUCTORY
ACCESS
FACEBOOK

DAILY TIPPING POINT ARTICLE POSTS
SAMPLE PAGE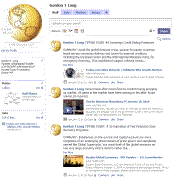 Click page to view Index
Add Promo Code: "Facebook"
in the Subject Heading
---
CUSTOMIZE YOUR RESEARCH EFFORTS
TIPPING POINT
TAG ENGINE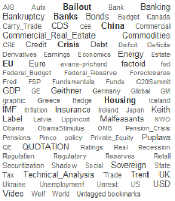 Click page to view Index
Free Access to Our Tag Engine for detailed research behind our Tipping Points.
OVER 1000 ARTICLES INDEXED
each with an
Executive Summary - Abstract
SAMPLE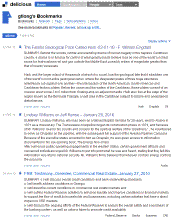 Click page to view Index
Add Promo Code: "Tag Engine"
in the Subject Heading
---
| | |
| --- | --- |
| LATEST PUBLICATIONS | RSS |
COMMENTARY for all articles by Gordon T Long
INNOVATION: America has a Structural Problem

I gave President Barrack Obama six months to roll-out his doomed Keynesian policies, twelve months to discover they were flawed and eighteen months to realize that the solution to America's problems must lie within a different economic framework. I had hoped by the end of twenty-four months to see new policies closer to an Austrian economic philosophy emerge. I was wrong.

Though, even the Wall Street Journal recently featured an article on the re-emergence of the Austrian School of Economic philosophy, it would appear that President Obama's administration still neither gets it, nor I am afraid ever will.

Key defections by his leading economic advisors, talk of the need for QE II and a Stimulus II, and a political collapse in public confidence suggests a growing awareness that Keynesian policies are not working, as many predicted they wouldn't. Obama's exciting rhetoric of Hope and Change has left myself and the majority of recent polled Americans disillusioned and disappointed. What I see the administration failing to grasp is twofold:

I-America has a Structural problem, not a cyclical business cycle problem. Though the cyclical business cycle was greatly worsened by the financial crisis, I would argue that the structural problem facing the US is actually a contributor to what caused the financial crisis.

II- America has a Credit demand problem, not a Credit supply problem. It isn't that the banks won't lend, but rather that few can any longer afford or qualify (on any reasonably and historically sound basis) to borrow. READ MORE

PRESERVE & PROTECT: Mapping the Tipping Points

The economic news has turned decidedly negative globally and a sense of 'quiet before the storm' permeates the financial headlines. Arcane subjects such as a Hindenburg Omen now make mainline news. The retail investor continues to flee the equity markets and in concert with the institutional players relentlessly pile into the perceived safety of yield instruments, though they are outrageously expensive by any proven measure. Like trying to buy a pump during a storm flood, people are apparently willing to pay any price. As a sailor it feels like the ominous period where the crew is fastening down the hatches and preparing for the squall that is clearly on the horizon. Few crew mates are talking as everyone is checking preparations for any eventuality. Are you prepared?

What if this is not a squall but a tropical storm, or even a hurricane? Unlike sailors the financial markets do not have the forecasting technology to protect it from such a possibility. Good sailors before today's technology advancements avoided this possibility through the use of almanacs, shrewd observation of the climate and common sense. It appears to this old salt that all three are missing in today's financial community.

Looking through the misty haze though, I can see the following clearly looming on the horizon.

Since President Nixon took the US off the Gold standard in 1971 the increase in global fiat currency has been nothing short of breath taking. It has grown unchecked and inevitably became unhinged from world industrial production and the historical creators of real tangible wealth. READ MORE
---
READER ROADMAP - 2010 TIPPING POINTS aid to positioning COMMENTARY
Last Update: 09/10/2021 02:46 AM
SCHEDULE: 1st Pass: 5:30AM EST, 2nd Pass: 8:00 AM, 3rd Pass 10:30 AM. Last Pass 5:30 PM


Complete Legend to the Right, Top Items below.
Articles with highlights, graphics and any pertinent analysis found below.

1-SOVEREIGN DEBT

2-EU BANKING CRISIS
3-BOND BUBBLE

4-STATE & LOCAL GOVERNMENT

5-CENTRAL & EASTERN EUROPE
6-BANKING CRISIS II
7-RISK REVERSAL

8-COMMERCIAL REAL ESTATE

9-RESIDENTIAL REAL ESTATE - PHASE II
10-EXPIRATION FINANCIAL CRISIS PROGRAM
11-PENSION CRISIS

12-CHRONIC UNEMPLOYMENT

13-GOVERNMENT BACKSTOP INSUR.
14-CORPORATE BANKRUPTCY
09-09-10
GEO-POLITICAL TENSIONS - ISRAEL / KOREA / IRAN
IRAN
ISREAL
KOREA
1- SOVEREIGN DEBT & CREDIT CRISIS
GREECE
Beware of Greeks Bearing Bonds Vanity Fair (Lewis)

As Wall Street hangs on the question "Will Greece default?," the author heads for riot-stricken Athens, and for the mysterious Vatopaidi monastery, which brought down the last government, laying bare the country's economic insanity. Q&A: Michael Lewis
Greek lender to fortify balance sheet FT
GERMANY
Second-Quarter Real GDP Growth - Germany vs. the U.S. Kasriel

UK
King Mulls `Second Wave' of BOE Bond Purchases as Rebound Loses Momentum BL
Pawnbrokers: middle classes flock to cash in their valuables Telegraph
CANADA
Bank of Canada increases overnight rate target to 1 per cent BofC

IRELAND
Ireland breaks up Anglo Irish as EMU debt jitters return Telegraph
European Crisis Flares Up in Ireland WSJ
Ireland's troubled banking system became the latest flash point in Europe's continuing economic crisis, as the government said it would split up the weakest of its major banks to stave off a run by depositors.
Dublin in move to split Anglo Irish Bank
FT
Separation of property loans and retail deposits

JAPAN
Record Japan debt held Shanghai Daily
Japan hints at measures to halt yen Reuters

Consumer Credit Report - Fed
Fed
Consumer Credit in U.S. Fell $3.6 Billion in July
BL
Is Anything Going To Stop The Decline Of Consumer Credit Card Usage
BI
We mentioned the fall in revolving consumer credit (credit cards) earlier, but this chart really drives home the point. There's no bottoming happening at all (yet) The question is: Will anything actually turn this around?
Consumer Credit Declines Less Than Expected As Federal Government Is Once Again Biggest Lender
ZH
Consumer credit (SA) came in at $2,418.9 billion, a decrease of $3.6 billion from a revised June number of $2,422.5 billion. The decline came exclusively from revolving credit totals, which dropped from $832.2 billion to $827.8 billion, even as Non-Revolving credit increased yet again, as the government is making auto loan almost as easy as taking out a 150% LTV loan from the bankrupt FHA. And speaking of the government, take one guess which holder of consumer credit was the only one to see another sizable increase in the month of July.... Correct: the Federal Government, which increased (once again) from $222.6 billion to $227.0 billion, even as all other holders of consumer credit declined (especially the Pools of Securitized Assets category as the shadow economy continues to shrink), or were flat, as shown on the chart below. So far the government is able to force (non-revolving) credit down the throats of consumers. Soon, even that will end.
The chart below shows monthly (NSA) changes in consumer credit by holder from April through July.
Fed Banks: `Widespread Signs of a Deceleration' in Economy
BL
Beige Book shows slow pace of recovery
FT
Fed Banks Saw 'Widespread Signs of a Deceleration' BL
Exports Are Sending Out Worrying Signals
WSJ

U.S. exports have undergone the kind of V-shaped recovery that has so far eluded the broader economy. Now, even this bright spot may be starting to dim.
Economists Slash U.S. GDP Forecasts Yet Again
BI
The Man Responsible for Saving the Euro Spiegel
The leaders of the 16 member states of the euro zone expect him to intervene with bailout money should the euro run into serious trouble in the next three years...
Basel Capital Ratio Compromise Reached, Zeitler Says BL

ECB steps up eurozone bond buying FT
Shift From T-Bonds And Into Commodities and Gold? Dorsch

On value of treasuries Econompicdata


4- STATE & LOCAL GOVERNMENT




5- CENTRAL & EASTERN EUROPE




Big bank bloodbath fears. They're ba-ack! La Monica

Smaller Lenders Struggling to Rally WSJ


While big banks are showing signs of recovering from the financial crisis, the outlook is worsening for many of the country's smaller community banks.

Wall Street Firms to Cut 80,000 Jobs in 18 Months, Whitney Says BL


Gold eyes record high as risk appetite retreats Reuters

Stocks stable but risk appetite remains muted FT
Asian shares encouraged by Fed's Beige Book report


8- COMMERCIAL REAL ESTATE

U.S. Retail Space Availability to Drop in 2011, CB Richard Says BL

9-RESIDENTIAL REAL ESTATE - PHASE II

The Bears and the State of Housing NYT (Leonhardt)

Of all the uncertainties in our halting economic recovery, the housing market may be the most confusing of all.

Subprime 2.0 Is Coming Soon to Suburb Near You BL


White House Launches New Foreclosure Program To Those 'Underwater' AP


Housing Inventories Rise for Eighth Straight Month WSJ


Financial crisis hits condo associations MW

California Property Tax Rolls Shrink 1.8% in `Historic' Slump BL


Homebuilders Revive Stalled U.S. Projects as Banks Unload Lots BL

10- EXPIRATION FINANCIAL CRISIS PROGRAM

11- PENSION & ENTITLEMENTS CRISIS






The bleak truth about unemployment Pearlstein



13- GOVERNMENT BACKSTOP INSURANCE

14- CORPORATE BANKRUPTCIES

Deflation: The power to destroy weak business FT

Deutsche Bank- Here's The Surge In Corporate Profits That Almost Guarantees More Hiring Is Coming BI

Corporate profits have risen at an astounding 39.5% cumulative rate since Q4 2008, the fastest in U.S. history, according to Deutsche Bank. And what that means is a surge in hiring is coming (emphasis ours).In the past, a rising share of profits to workers has always been a good gauge of hiring. Faster job gains are inevitable, provided the economy does not suffer a negative exogenous shock. But it's not all good news. Corporate profits are likely to fall at some point, and it seems to have already happened, if Deutsche Bank's analysis of corporate taxes is correct (emphasis ours). According to our calculations, corporate tax receipts were up 30.9% as of September 3rd. While this is down from a peak rate of 45.5% as of May 31, the current growth rate is clearly robust and would be consistent with at least another double-digit sequential gain in corporate profits again this quarter. So even the bad news is good news. Deutsche Bank suggests the continuing strength in corporate profits is a sign we won't enter a double dip (emphasis ours). Importantly, the continued strength in corporate profits should quell concerns about a double-dip in output, because the economy has never gone into recession when corporate profits have been growing as strongly as they have been. Take a look at the rate of corporate tax increases, a sign of the massive profit boom:





China 'Tightening' Speculation Follows Property Surge BL


"The key drivers of the property bubble are excess liquidity and lack of investment alternatives, which are still largely in place"


China's young officers and the 1930s syndrome Pritchard

U.S., China Avoid Touchy Issues in Talks WSJ


U.S. and Chinese officials wrapped up three days of high-level talks with bullish statements about their relationship, reflecting the determination of both to keep relations on an even keel.




19- PUBLIC POLICY MISCUES


STIMULUS II

Republican academics praise Obama's new proposals Reuters




Obama unveils new stimulus plans FT

Obama capped a rollout of new economic policies with a combative speech that tipped the Democratic plan for the fall campaign: attack the Republicans' policies and try to monopolize the economic message until Election Day.

Here's How President Obama's Public Infrastructure Bank Might Work BI

The President's economic team doesn't seem to know how to fix the economy. Here are some immediate things he can do to turn it around, quickly. But he has to ignore his advisers.



---
---
OTHER TIPPING POINT CATEGORIES NOT LISTED ABOVE

19-US PUBLIC POLICY MISCUES

24-RETAIL SALES

26-GLOBAL OUTPUT GAP

31-FOOD PRICE PRESSURES

32-US STOCK MARKET VALUATIONS
---
---



CENTRAL BANKING MONETARY POLICIES, ACTIONS & ACTIVITIES

------------

ECR Research Says That The Point Of Recognition Is Approaching As The World Realizes Ben Bernanke Is Naked ZH

In recent decades, we have become increasingly accustomed to central banks coming to the rescue when stock prices and the economy slide too far. Despite the fact that economies everywhere have been stimulated fiscally and monetarily on a large scale since the outbreak of the credit crisis, the recovery has only been modest. Worse still, the recovery in the US has already clearly declined again and it looks as if this will shortly happen in Europe, too. On the basis of experience over the past few decades, the assumption is that central banks will come to the aid once more. Especially as it is evident that we cannot expect much further help from the fiscal quarter. In theory, central banks are certainly capable of helping. In practice, however, in our view they no longer have much room to maneuver. After all, the concern is that if monetary policy is loosened much further confidence in the central banks will be lost. That swiftly leads to a currency crisis and soaring long-term interest rates. In other words, a disaster for the economy.Assuming that there, indeed, turns out to be little room left for the monetary authorities, then we foresee the S&P 500 index rapidly falling below the crucial 1,010 level. In our view, this will be accompanied by EUR/USD falling over the coming months to quarters towards approximately parity. We then also envisage yields on 10-year US and German Treasuries falling further by around 0.75% before soaring due to fears of further deteriorating public finances. - ECR Research




GENERAL INTEREST

U.S. Falls in Competitiveness Ranking WSJ

FLASH CRASH - HFT - DARK POOLS

'Flash crash' may be sparking stock fund withdrawals USAT

SEC probes "quote stuffing" practices: Schapiro Reuters




MARKET WARNINGS

Retail Capitulation- Stock Outflows Surge By Over $7.5 Billion In 18th Consecutive Week Of Record Stock Market Boycott ZH

This is getting really ridiculous. In the week ended September 1, domestic equity mutual funds saw a near record $9.5 billion in outflows: the biggest one week outflow in 2010 since the $13.4 billion redeemed in the Flash Crash week. The trend developing is simple: retail investors withdraw increasingly greater numbers in weeks in which the market is down even a little, and withdraw just a little in weeks in which the low-volume melt up presents them with an opportunity to get out at a better price level. Of course, the common thread is that as we have said for 18 consecutive weeks, retail just wants out. And now that, courtesy of Mary Schapiro, retail has finally put two and two together, and knows that even the regulators are concerned about redemptions, which are perceived by the SEC as being a function of distrust in market structure, we now fully expect more and more redemptions. Year to Date the total pulled out is a whopping $64 billion, incidentally with both inflows and the market having peaked at the same time in April. On thr other hand, if the market were tracking mutual fund redemptions (whose net liquidity is now down to just 3.5% of assets and getting worse by the day), the S&P would be in the 900 range. Once the destructive impact of the Fed's daily meddling in the stock market is eliminated, it will get there. The longer stocks are artificially held up at current artificial levels, the greater the crash when reality and anti-gravity finally meet.

Worst Quarter In Years Shaping Up For Hedge Funds Formerly Known As Bank Holding Companies ZH

The third quarter will close in 16 market days and unfortunately for the TBTFs this means that Q3 will be the most disappointing quarter in years, unless market volume picks up dramatically in the next 3 weeks. Alas, due to the double whammy of the flattest yield curve in years, and the wholesale dereliction of stock trading by retail and other investor classes, the recently key profit drivers for Wall Street banks will be most disappointing. Since M&A has not picked up, banks will be hoping that underwriting advisory can fill in the hole. Alas, IPOs never managed to get out of the gate, which means the fate of EPS targets being met lies in IG and HY bond issuance proceeds. However, with underwriting proceeds of just 1% in the case of the former, it will take a lot for this category to recoup even a small portion of lost revenue in the much more profitable market making/flow/prop category. Lastly, the old trick of reducing NPL provisions will not work this time. All in all, if you run into your banks CEO/CFO/COO, stay out of their way: most likely they are not having a good day.

The chart below shows the ridiculously low volume on the NYSE over the past two years. Note the ever declining volume, and also the Q3 average volume which is about 20% lower than a year ago. The same is most certainly true for cash and CDS trading, as many hedge funds have already thrown in the towel.

MARKET & GOLD MANIPULATION

VIDEO TO WATCH

QUOTE OF THE WEEK




To paraphrase Oscar Wilde

Investors know the price of everything but the value of nothing.


Author Unknown

In therapy, you have to accept a mistake to move on. At times, this realization will be painful but in the end it is better for you. Right now Wall Street is in complete denial and trying to pretend all is well. Their profits are up but all that is happening is a wealth transfer from taxpayers to this unproductive group.


BUY ANY BOOK

GET 2 MONTH SUBSCRIPTION TO

MONTHLY MARKET COMMENTARY

BOOKSTORE
Gordon T Long is not a registered advisor and does not give investment advice. His comments are an expression of opinion only and should not be construed in any manner whatsoever as recommendations to buy or sell a stock, option, future, bond, commodity or any other financial instrument at any time. While he believes his statements to be true, they always depend on the reliability of his own credible sources. Of course, he recommends that you consult with a qualified investment advisor, one licensed by appropriate regulatory agencies in your legal jurisdiction, before making any investment decisions, and barring that, we encourage you confirm the facts on your own before making important investment commitments.ont>
© Copyright 2010 Gordon T Long. The information herein was obtained from sources which Mr. Long believes reliable, but he does not guarantee its accuracy. None of the information, advertisements, website links, or any opinions expressed constitutes a solicitation of the purchase or sale of any securities or commodities. Please note that Mr. Long may already have invested or may from time to time invest in securities that are recommended or otherwise covered on this website. Mr. Long does not intend to disclose the extent of any current holdings or future transactions with respect to any particular security. You should consider this possibility before investing in any security based upon statements and information contained in any report, post, comment or recommendation you receive from him.
THURSDAY
09-09-10
SEPTEMBER
S
M
T
W
T
F
S
1
2
3
4
5
6
7
8
9
10
11
12
13
14
15
16
17
18
19
20
21
22
23
24
25
26
27
28
29
30
READING THE RIGHT BOOKS? NO TIME?
WE HAVE IT ANALYZED & INCLUDED IN OUR LATEST RESEARCH PAPERS!
ACCEPTING PRE-ORDERS
---
TIPPING POINTS
1-SOVEREIGN DEBT & CREDIT CRISIS
2-EU BANKING CRISIS
3-BOND BUBBLE
4-STATE & LOCAL GOVERNMENT
5-CENTRAL & EASTERN EUROPE
6-BANKING CRISIS II
7-RISK REVERSAL
8-COMMERCIAL REAL ESTATE
9-RESIDENTIAL REAL ESTATE - PHASE II
10-EXPIRATION FINANCIAL CRISIS PROGRAM
11-PENSION CRISIS
12-CHRONIC UNEMPLOYMENT
13-GOVERNMENT BACKSTOP INSUR.
14-CORPORATE BANKRUPTCY
15-CREDIT CONTRACTION II
16-US FISCAL IMBALANCES
17-CHINA BUBBLE
18-INTEREST PAYMENTS
19-US PUBLIC POLICY MISCUES
20-JAPAN DEBT DEFLATION SPIRAL
21-US RESERVE CURRENCY.
22-SHRINKING REVENUE GROWTH RATE
23-FINANCE & INSURANCE WRITE-DOWNS
24-RETAIL SALES
25-US DOLLAR WEAKNESS
26-GLOBAL OUTPUT GAP
27-CONFIDENCE - SOCIAL UNREST
28-ENTITLEMENT CRISIS
29-IRAN NUCLEAR THREAT
30-OIL PRICE PRESSURES
31-FOOD PRICE PRESSURES
32-US STOCK MARKET VALUATIONS
33-PANDEMIC
34-
S$ RESERVE CURRENCY
35-TERRORIST EVENT
36-NATURAL DISASTER
---
Book Review- Five Thumbs Up for Steve Greenhut's Plunder! Mish