ANALYTICAL SERVICES
---
Fibonacci - W.D. Gann
Elliott Wave - J. M. Hurst
---

Developers of Chaos Theory
& Mandelbrot Generator
Algorithms
APPLICATION FOCUS
---
---
A MUST READ FOR ANY UNDERSTANDING
of the current
GLOBAL MACRO ECONOMIC
ENVIRONMENT
---
---
FREE INTRODUCTORY
MAILING
Current Thesis Advisory
62 pages
EXTEND & PRETEND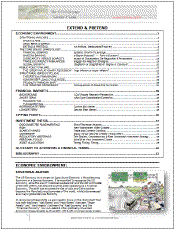 Click page to view Index
Add Promo Code: "Introduction"
in the Subject Heading
The Latest Monthly
MONTHLY MARKET COMMENTARY
12 pages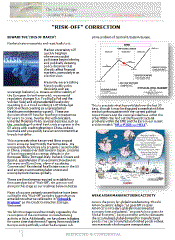 Click page for Front Page
Add Promo Code: "MMU"
in the Subject Heading
---
FREE INTRODUCTORY
ACCESS
FACEBOOK

DAILY TIPPING POINT ARTICLE POSTS
SAMPLE PAGE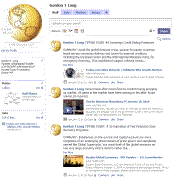 Click page to view Index
Add Promo Code: "Facebook"
in the Subject Heading
---
CUSTOMIZE YOUR RESEARCH EFFORTS
TIPPING POINT
TAG ENGINE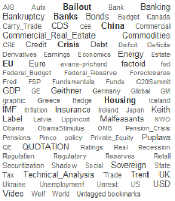 Click page to view Index
Free Access to Our Tag Engine for detailed research behind our Tipping Points.
OVER 1000 ARTICLES INDEXED
each with an
Executive Summary - Abstract
SAMPLE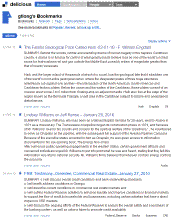 Click page to view Index
Add Promo Code: "Tag Engine"
in the Subject Heading
---
| | |
| --- | --- |
| LATEST PUBLICATIONS | RSS |
COMMENTARY for all articles by Gordon T Long
PRESERVE & PROTECT: The Jaws of Death

The United States is facing both a structural and demand problem - it is not the cyclical recessionary business cycle or the fallout of a credit supply crisis which the Washington spin would have you believe.

It is my opinion that the Washington political machine is being forced to take this position, because it simply does not know what to do about the real dilemma associated with the implications of the massive structural debt and deficits facing the US. This is a politically dangerous predicament because the reality is we are on the cusp of an imminent and significant collapse in the standard of living for most Americans.

The politicos' proven tool of stimulus spending, which has been the silver bullet solution for decades to everything that has even hinted of being a problem, is clearly no longer working. Monetary and Fiscal policy are presently no match for the collapse of the Shadow Banking System. A $2.1 Trillion YTD drop in Shadow Banking Liabilities has become an insurmountable problem for the Federal Reserve without a further and dramatic increase in Quantitative Easing. The fallout from this action will be an intractable problem which we will face for the next five to eight years, resulting in the "Jaws of Death" for the American public. READ MORE

PRESERVE & PROTECT: Mapping the Tipping Points

The economic news has turned decidedly negative globally and a sense of 'quiet before the storm' permeates the financial headlines. Arcane subjects such as a Hindenburg Omen now make mainline news. The retail investor continues to flee the equity markets and in concert with the institutional players relentlessly pile into the perceived safety of yield instruments, though they are outrageously expensive by any proven measure. Like trying to buy a pump during a storm flood, people are apparently willing to pay any price. As a sailor it feels like the ominous period where the crew is fastening down the hatches and preparing for the squall that is clearly on the horizon. Few crew mates are talking as everyone is checking preparations for any eventuality. Are you prepared?

What if this is not a squall but a tropical storm, or even a hurricane? Unlike sailors the financial markets do not have the forecasting technology to protect it from such a possibility. Good sailors before today's technology advancements avoided this possibility through the use of almanacs, shrewd observation of the climate and common sense. It appears to this old salt that all three are missing in today's financial community.

Looking through the misty haze though, I can see the following clearly looming on the horizon.

Since President Nixon took the US off the Gold standard in 1971 the increase in global fiat currency has been nothing short of breath taking. It has grown unchecked and inevitably became unhinged from world industrial production and the historical creators of real tangible wealth. READ MORE
---
READER ROADMAP - 2010 TIPPING POINTS aid to positioning COMMENTARY
Last Update: 09/20/2010 10:08 PM
SCHEDULE: 1st Pass: 5:30AM EST, 2nd Pass: 8:00 AM, 3rd Pass 10:30 AM. Last Pass 5:30 PM


Complete Legend to the Right, Top Items below.
Articles with highlights, graphics and any pertinent analysis found below.

1-SOVEREIGN DEBT

2-EU BANKING CRISIS
3-BOND BUBBLE

4-STATE & LOCAL GOVERNMENT

5-CENTRAL & EASTERN EUROPE
6-BANKING CRISIS II
7-RISK REVERSAL

8-COMMERCIAL REAL ESTATE

9-RESIDENTIAL REAL ESTATE - PHASE II
10-EXPIRATION FINANCIAL CRISIS PROGRAM
11-PENSION CRISIS

12-CHRONIC UNEMPLOYMENT

13-GOVERNMENT BACKSTOP INSUR.
14-CORPORATE BANKRUPTCY
09-20-10
GEO-POLITICAL TENSIONS - ISRAEL / KOREA / IRAN
IRAN
ISREAL
KOREA
1- SOVEREIGN DEBT & CREDIT CRISIS
El-Erian: Europe's debt crisis and the global configuration of currencies returning to the for FTA
The IMF itself has become the problem as Europe's woes return Pritchard

GREECE
Greek bank stress tests delayed FT
Athens to raise more money on capital markets
Steinbrück sees Greece rescheduling FT
SPAIN
GERMANY
Britain's Former Treasury Chief Blames The Germans For Sovereign Debt Chaos BI
FRANCE
UK
U.K. to Examine Bank Sector WSJ
UK Proposes All Paychecks Go to the State First HMRC
(Source: proposal by Her Majesty's Revenue and Customs (HMRC) )
IRELAND
Irish Bank Bailout May Cost $52 Billion, Ex-NTMA Head Somers Tells Times BL

Ireland IMF bail-out rumours spook markets Telegraph

JAPAN
Cash Is King for Japan Households as Pessimism Threatens Japan's Recovery BL
Japan Intervenes (last week) In Foreign Exchange Market-Chart BCAR
Despite the Bank of Japan's efforts last week to weaken the yen, without an accompanying change in monetary policy, those efforts are unlikely to succeed in reversing the yen's primary uptrend versus the U.S. dollar.

The Japanese yen fell earlier last week as the Bank of Japan (BoJ) intervened in the foreign exchange market to sell the currency for the first time since 2004. Prior to the intervention, the yen was perched at a 15 year high against the U.S. dollar. While there is speculation that the monetary authorities will leave the intervention unsterilized, the size of the action is unlikely to change the underlying upward trend in the yen. Indeed, our Foreign Exchange Strategy service cautioned a few weeks ago that [in the event of intervention] "USD/JPY will almost certainly spike higher. However, for currency intervention to have a long run impact, it must occur with a change in monetary policy." In any case, there is little chance that the BoJ will ramp up its quantitative easing measures sufficiently to make a difference. The Fed is purportedly considering the purchase of an additional $1 trillion of assets, or about 7% of U.S. nominal GDP. An equivalent amount relative to the size of the Japanese economy is ¥33 trillion. In our opinion, it is very unlikely that the BoJ will pursue such a bold policy. Furthermore, comments by a top Japanese government official following the intervention will likely invite further speculation on the yen: Chief Cabinet Secretary Yoshito Sengoku was quoted as saying that the Ministry of Finance (MoF) "seems to think" 82 yen per dollar needs to be defended. By drawing a 'line in the sand' the MoF is only persuading currency traders to test the BoJ's resolve. The bottom line is that investors should continue to hold strategic long positions in the yen versus the dollar.

ECB considers action on 'addicted' banks FT
Overall lending by the ECB has fallen to about €600bn ($780bn) compared with peaks of up to €900bn. But the amounts have stabilised at high levels in those countries worst hit by this year's crisis over public finances. Greek, Spain, Portugal and Ireland account for 61 per cent of the total, despite comprising only 18 per cent of eurozone gross domestic product
BayernLB and WestLB in merger talks FT
Tie-up would create Germany's third-biggest bank
Bond Surge Driven by Supply and Demand WSJ
Lost in the debate over whether the bond market is in a bubble is the concept of supply and demand. Overall borrowing in the U.S. remains down, so investors seeking safe returns are competing for a limited supply of debt.
Junk bond prices hit pre-crisis levels FT
More sub-investment grade debt sold this year than in all 2009
The Dangers of Debt-Driven Economic Growth BJ Review
Mortgage Bonds in Canada Lure Yield Starved U.S. Investors BL
4- STATE & LOCAL GOVERNMENT
5- CENTRAL & EASTERN EUROPE
Six Banks Fail as Georgia Lender Community & Southern Acquires Three BL
The Layoffs Begin- Bank Of America Will Cut 5% Of Capital Markets Employees Before Bonus Season BI
8- COMMERCIAL REAL ESTATE
9-RESIDENTIAL REAL ESTATE - PHASE II
How Underwater Mortgages Can Float the Economy Hubbard NYT Op-Ed
Defaults Account for Most of Pared Down Debt WSJ
Over the two years ending June 2010, the total value of home-mortgage debt and consumer credit outstanding has fallen by about $610 billion, to $12.6 trillion, according to the Federal Reserve. That's an annualized decline of about 2.3%, which is pretty impressive given the fact that such debts grew at an annualized rate in excess of 10% over the previous decade.
There are two ways, though, that the debts can decline: People can pay off existing loans, or they can renege on the loans, forcing the lender to charge them off. As it happens, the latter accounted for almost all the decline. Our own analysis of data from the Fed and the Federal Deposit Insurance Corp. suggests that over the two years ending June 2010, banks and other lenders charged off a total of about $588 billion in mortgage and consumer loans.
That means consumers managed to shave off only $22 billion in debt through the kind of belt-tightening we typically envision. In other words, in the absence of defaults, they would have achieved an annualized decline of only 0.08%.
10- EXPIRATION FINANCIAL CRISIS PROGRAM

11- PENSION & ENTITLEMENTS CRISIS


Pension Funds Gap Looms Larger WSJ
Funds Stick to 'Unrealistic' Return Assumptions, Threatening Bigger Shortfalls

The Illusion of Pension Savings NYT


The Stagnant Labor Market Roosevelt Institute





Below is a commentary on the Roosevelt Paper (.pdf above)
Why High Unemployment Is Much Worse This Time Than Ever Before BI




13- GOVERNMENT BACKSTOP INSURANCE

14- CORPORATE BANKRUPTCIES





19- PUBLIC POLICY MISCUES



---
---
OTHER TIPPING POINT CATEGORIES NOT LISTED ABOVE

19-US PUBLIC POLICY MISCUES

24-RETAIL SALES

26-GLOBAL OUTPUT GAP

31-FOOD PRICE PRESSURES

32-US STOCK MARKET VALUATIONS
---
---



CENTRAL BANKING MONETARY POLICIES, ACTIONS & ACTIVITIES

------------

Why Ben Bernanke Should Completely Ignore The Commodity Inflation All Around Him BI



There's no doubt that commodity inflation is happening all around the world, as our colleague Henry Blodget noted earlier. Soft commodities, hard commodities, and precious metals have made impressive moves in recent months, helped in large part -- it's believed -- by ongoing robust demand in much of the semi-developed world (China, the rest of Asia, India, Brazil), and of course the "growth" in US and Europe. So when the FOMC meets in the coming week, it should take into account this inflation, right? Absolutely not.

What Bernanke and the rest of the FOMC should be concerned with is domestic inflation -- inflation that was the result of there being a lack of slack in the US economy. So, for example, if domestic rents, wages, and home prices were back on the march higher, then there's a good chance that added monetary stimulus would merely serve to push prices higher, rather than help stimulate demand. Sure, added US demand would also have a further inflationary effect on global commodity markets, but that's a separate issue from the one facing the FOMC. Commodity inflation is confusing, but it's not a monetary phenomenon, and it's not one that need to distract the FOMC.

This is an important point, because in the summer 2008 (post- Bear Stearns!), the ECB made a classic policy blunder -- as the world was careening towards a financial crisis, the ECB raised interest rates in part due to surging oil prices. Obviously, this was soon proven foolish, as the bank eventually backtracked during the crisis, but because of commodity inflation, the ECB took its eye of the ball.The inflation gauge that actually matters in the US -- for all its faults, the CPI -- indicates that there really is none out there (and the CPI is probably overstating the inflation, since the full extent of the housing plunge isn't being captured).




Competitive Monetization Noland

Central Banks Embrace Risky Currency Gambit Forsyth

Fed Will Retain Policy on Assets, Low-Rate Pledge, Survey Shows BL



GENERAL INTEREST

DEFLATION- Who Are They Kidding- Commodities Prices Are Going Through The Roof BI

A few weeks ago, everyone began to agree that the US was headed for a decade of Japan-style deflation. The banks weren't lending, consumers weren't borrowing, the Fed's desperate attempts to create inflation weren't working, the country was awash in excess manufacturing and labor capacity, and so on.

And most of those things are true. In the United States.

But the world's not just about the United States anymore.

Several billion people in China and India and elsewhere have recently discovered the joys of capitalism, and, as a result, they're getting richer by the day. They're also not up to their eyeballs in debt, the way Americans are. And their economies are humming along, so there are plenty of jobs. And the jobs are making them richer. And as they get richer, they buy more stuff. And as they buy stuff, the price of that stuff--and the raw materials used to make it--goes up.

In other words, now that the global economy isn't collapsing anymore, the rest of the world is buying more stuff.

And that demand is driving the price of raw materials sky-high. (See chart below).

Will the the soaring prices of raw materials eventually lead to real inflation in the United States, even with our crappy economy, comatose banks, deleveraging consumers, enormous unemployment, and excess capacity?

Actually, it might.

Because as their input prices go up, companies will try to pass those cost increases through to consumers to preserve their profit margins. And consumers might pay the higher prices, at least some of them. Even if they have to borrow more to do it.

Alternatively, consumers will have to swallow the commodity price increases, which will result in lower profit margins. This will lead to stagflation. And it won't be good for the stock market.

In any event, as the chart from CRB below illustrates, commodity prices are inflating rapidly. So be VERY skeptical about the sudden consensus that we're headed for deflation. If this trend continues, we're likely headed for stagflation...or a stock-market collapse and a lower standard of living.

The chart was forwarded by reader David Jensen, who adds the following:

The onset (return) of inflation in raw materials in the CRB Spot Index is visible in the graph below.

The bovine scatology re. "deflation" and that Fed policy is not inflationary because the banks aren't lending or monetary velocity is low is just that. Note that many components of the spot index are non-futures traded and thus paradoxically less vulnerable to price manipulation.

The Chances of a Double Dip Mauldin


In Great Recession, Other Nations Have Suffered More NYT

Currencies behaving badly: Why conventional practices can fail G&M

After Japan intervened and weakened the yen, economists argue that Canada should consider doing the same

FLASH CRASH - HFT - DARK POOLS

MARKET WARNINGS

Wall Street 'casino' spooks small American investors AFP

BofA's Head Technician Calls For Market Correction ZH




MARKET & GOLD MANIPULATION

AUDIO / VIDEO

QUOTE OF THE WEEK


"The great enemy of the truth," John F. Kennedy declared in a 1962 commencement address at Yale University, "is very often not the lie – deliberate, contrived and dishonest – but the myth – persistent, persuasive and unrealistic."




BUY ANY BOOK

GET 2 MONTH SUBSCRIPTION TO

MONTHLY MARKET COMMENTARY

BOOKSTORE
Gordon T Long is not a registered advisor and does not give investment advice. His comments are an expression of opinion only and should not be construed in any manner whatsoever as recommendations to buy or sell a stock, option, future, bond, commodity or any other financial instrument at any time. While he believes his statements to be true, they always depend on the reliability of his own credible sources. Of course, he recommends that you consult with a qualified investment advisor, one licensed by appropriate regulatory agencies in your legal jurisdiction, before making any investment decisions, and barring that, we encourage you confirm the facts on your own before making important investment commitments.ont>
© Copyright 2010 Gordon T Long. The information herein was obtained from sources which Mr. Long believes reliable, but he does not guarantee its accuracy. None of the information, advertisements, website links, or any opinions expressed constitutes a solicitation of the purchase or sale of any securities or commodities. Please note that Mr. Long may already have invested or may from time to time invest in securities that are recommended or otherwise covered on this website. Mr. Long does not intend to disclose the extent of any current holdings or future transactions with respect to any particular security. You should consider this possibility before investing in any security based upon statements and information contained in any report, post, comment or recommendation you receive from him.
MONDAY
09-20-10
SEPTEMBER
READING THE RIGHT BOOKS? NO TIME?
WE HAVE IT ANALYZED & INCLUDED IN OUR LATEST RESEARCH PAPERS!
ACCEPTING PRE-ORDERS
---
TIPPING POINTS
1-SOVEREIGN DEBT & CREDIT CRISIS
2-EU BANKING CRISIS
3-BOND BUBBLE
4-STATE & LOCAL GOVERNMENT
5-CENTRAL & EASTERN EUROPE
6-BANKING CRISIS II
7-RISK REVERSAL
8-COMMERCIAL REAL ESTATE
9-RESIDENTIAL REAL ESTATE - PHASE II
10-EXPIRATION FINANCIAL CRISIS PROGRAM
11-PENSION CRISIS
12-CHRONIC UNEMPLOYMENT
13-GOVERNMENT BACKSTOP INSUR.
14-CORPORATE BANKRUPTCY
15-CREDIT CONTRACTION II
16-US FISCAL IMBALANCES
17-CHINA BUBBLE
18-INTEREST PAYMENTS
19-US PUBLIC POLICY MISCUES
20-JAPAN DEBT DEFLATION SPIRAL
21-US RESERVE CURRENCY.
22-SHRINKING REVENUE GROWTH RATE
23-FINANCE & INSURANCE WRITE-DOWNS
24-RETAIL SALES
25-US DOLLAR WEAKNESS
26-GLOBAL OUTPUT GAP
27-CONFIDENCE - SOCIAL UNREST
28-ENTITLEMENT CRISIS
29-IRAN NUCLEAR THREAT
30-OIL PRICE PRESSURES
31-FOOD PRICE PRESSURES
32-US STOCK MARKET VALUATIONS
33-PANDEMIC
34-
S$ RESERVE CURRENCY
35-TERRORIST EVENT
36-NATURAL DISASTER
---
Book Review- Five Thumbs Up for Steve Greenhut's Plunder! Mish