ANALYTICAL SERVICES
---
Fibonacci - W.D. Gann
Elliott Wave - J. M. Hurst
---

Developers of Chaos Theory
& Mandelbrot Generator
Algorithms
APPLICATION FOCUS
---
---
A MUST READ FOR ANY UNDERSTANDING
of the current
GLOBAL MACRO ECONOMIC
ENVIRONMENT
---
---
FREE INTRODUCTORY
MAILING
Current Thesis Advisory
62 pages
EXTEND & PRETEND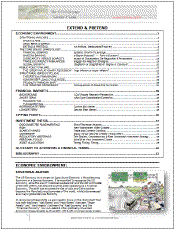 Click page to view Index
Add Promo Code: "Introduction"
in the Subject Heading
The Latest Monthly
MONTHLY MARKET COMMENTARY
12 pages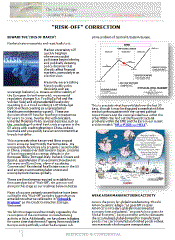 Click page for Front Page
Add Promo Code: "MMU"
in the Subject Heading
---
FREE INTRODUCTORY
ACCESS
FACEBOOK

DAILY TIPPING POINT ARTICLE POSTS
SAMPLE PAGE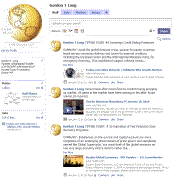 Click page to view Index
Add Promo Code: "Facebook"
in the Subject Heading
---
CUSTOMIZE YOUR RESEARCH EFFORTS
TIPPING POINT
TAG ENGINE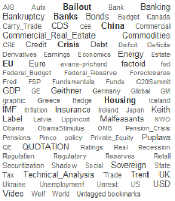 Click page to view Index
Free Access to Our Tag Engine for detailed research behind our Tipping Points.
OVER 1000 ARTICLES INDEXED
each with an
Executive Summary - Abstract
SAMPLE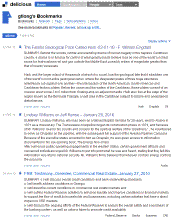 Click page to view Index
Add Promo Code: "Tag Engine"
in the Subject Heading
---
| | |
| --- | --- |
| LATEST PUBLICATIONS | RSS |
COMMENTARY for all articles by Gordon T Long
PRESERVE & PROTECT: The Jaws of Death

The United States is facing both a structural and demand problem - it is not the cyclical recessionary business cycle or the fallout of a credit supply crisis which the Washington spin would have you believe.

It is my opinion that the Washington political machine is being forced to take this position, because it simply does not know what to do about the real dilemma associated with the implications of the massive structural debt and deficits facing the US. This is a politically dangerous predicament because the reality is we are on the cusp of an imminent and significant collapse in the standard of living for most Americans.

The politicos' proven tool of stimulus spending, which has been the silver bullet solution for decades to everything that has even hinted of being a problem, is clearly no longer working. Monetary and Fiscal policy are presently no match for the collapse of the Shadow Banking System. A $2.1 Trillion YTD drop in Shadow Banking Liabilities has become an insurmountable problem for the Federal Reserve without a further and dramatic increase in Quantitative Easing. The fallout from this action will be an intractable problem which we will face for the next five to eight years, resulting in the "Jaws of Death" for the American public. READ MORE

PRESERVE & PROTECT: Mapping the Tipping Points

The economic news has turned decidedly negative globally and a sense of 'quiet before the storm' permeates the financial headlines. Arcane subjects such as a Hindenburg Omen now make mainline news. The retail investor continues to flee the equity markets and in concert with the institutional players relentlessly pile into the perceived safety of yield instruments, though they are outrageously expensive by any proven measure. Like trying to buy a pump during a storm flood, people are apparently willing to pay any price. As a sailor it feels like the ominous period where the crew is fastening down the hatches and preparing for the squall that is clearly on the horizon. Few crew mates are talking as everyone is checking preparations for any eventuality. Are you prepared?

What if this is not a squall but a tropical storm, or even a hurricane? Unlike sailors the financial markets do not have the forecasting technology to protect it from such a possibility. Good sailors before today's technology advancements avoided this possibility through the use of almanacs, shrewd observation of the climate and common sense. It appears to this old salt that all three are missing in today's financial community.

Looking through the misty haze though, I can see the following clearly looming on the horizon.

Since President Nixon took the US off the Gold standard in 1971 the increase in global fiat currency has been nothing short of breath taking. It has grown unchecked and inevitably became unhinged from world industrial production and the historical creators of real tangible wealth. READ MORE
---
READER ROADMAP - 2010 TIPPING POINTS aid to positioning COMMENTARY
Last Update: 09/22/2010 05:04 AM
SCHEDULE: 1st Pass: 5:30AM EST, 2nd Pass: 8:00 AM, 3rd Pass 10:30 AM. Last Pass 5:30 PM


Complete Legend to the Right, Top Items below.
Articles with highlights, graphics and any pertinent analysis found below.

1-SOVEREIGN DEBT

2-EU BANKING CRISIS
3-BOND BUBBLE

4-STATE & LOCAL GOVERNMENT

5-CENTRAL & EASTERN EUROPE
6-BANKING CRISIS II
7-RISK REVERSAL

8-COMMERCIAL REAL ESTATE

9-RESIDENTIAL REAL ESTATE - PHASE II
10-EXPIRATION FINANCIAL CRISIS PROGRAM
11-PENSION CRISIS

12-CHRONIC UNEMPLOYMENT

13-GOVERNMENT BACKSTOP INSUR.
14-CORPORATE BANKRUPTCY
09-21-10
GEO-POLITICAL TENSIONS - ISRAEL / KOREA / IRAN
IRAN
Gulf states in $123bn US arms spree FT
Arab nations seek to counter power of Iran
1- SOVEREIGN DEBT & CREDIT CRISIS
UK
U.K. property prices fall for 3rd month running Reuters
Downturn longest since Great Depression
FT
The National Bureau of Economic Research said that the recession lasted 18 months, from December 2007 to June 2009. That was longer than the 16 months of the 1973-75 and 1981-82 recessions
Recession Over, but Pain Persists
WSJ
The recession that began in December 2007 ended in June of last year, according to the bureau that determines such benchmarks, but a new report highlighted weaknesses still facing the economy.
The "Deleveraging" Deception BI
as a country, we haven't deleveraged at ALL. All the moves made by the private sector have been vastly outpaced by the federal government's efforts to add leverage to the economy. The net result is that we are much more indebted now than we were before the recession began; as a result, we are digging ourselves even faster into debt.

As of Q2 2010, total non-financial debt is rising at a 4.8% annual rate but GDP is growing at only 1.6% annualized. US debt as a percentage of GDP continues to climb, which should put to bed any talk of a deleveraging or deflating economy. Consumers are clearly only part of the equation - and, for now, the smaller part. The US government, in fighting the claimed deleveraging, is sending the total debt level into the stratosphere. As we watch it soar upward, the dollar steadily drifts downward

ECB Steps Up Bond Purchases WSJ
The ECB said it spent €323 million on government bonds last week, up from €237 million the previous week and its highest level since mid-August. The bank doesn't offer breakdowns of its purchases by country or maturity.
Speculators Least Bearish on Bonds Since 2008 Financial Crisis BL
Duration and Perpetual Debt ZH
Managers warn on 'bonds euphoria' FT Adviser

4- STATE & LOCAL GOVERNMENT
5- CENTRAL & EASTERN EUROPE
The PIIGS Are Being Crucified On A Eurotrash Gold Standard BI
(Richard H. Schweizer is the pseudonym of a Swiss banker with more than 25 years of experience managing money and trading markets.)
Spreads of Irish government bond yields over German bunds exploded to new highs for the Euro era on Friday. It was enough to draw a statement from the IMF denying rumours that they were preparing an Irish rescue package; a harsh reminder that the European periphery remains fragile.
Morgan Stanley had already noted that concerns about economic growth and the availability of external funding have been pushing CDS spreads higher in recent weeks for both the PIIGS and Central/East European countries.
The chart below suggests a correlated credit tsunami in the making. The welter of austerity programs being imposed on the PIIGS and CEE economies are unlikely to be growth boosters in the short term.
And there's that little problem which won't go away. How do the PIIGS return to competitiveness so long as they are locked into the Euro ? It's as if the PIIGS are being crucified on a sort of Eurotrash gold standard. Does anyone believe the Germans – scarred by memories of Weimer Republic hyperinflation – will really go along with ideas of printing money and a weak Euro in order to save their profligate brothers on the periphery. If not, labor prices need to be cut dramatically in the PIIGS.
While CEE countries are in the shadows of new worries about the PIIGS, it may be the capacity of the average Budapest cabbie to service and repay the CHF loan on his taxi which turns out to be the tipping point for the health of the European banking system.
Cheuvreux, part of Paris-based Credit Agricole, recounted the following anecdote in a recent report aptly christened the Swiss Franc Curse.
A taxi driver in Budapest took a Hungarian Forint equivalent loan for HUF 2.5mio in Swiss Franc to buy his taxi a little over two and half year ago. Then he was paying HUF 70,000 monthly but is now paying almost 30% more while his revenues have fallen 20% and this in a country where his auto monthly payment now represents more than 50% of average net wages. How long can he keep it up ? Like Poland, 60% of Hungary's mortgage loans are denominated in Swiss Francs so likely the same taxi driver probably has a Swiss Franc mortgage. Extrapolate the monthly instalments for CHF denominated mortgage loans on the chart below, up the rising curve of the strengthening Swiss Franc and it's clear the average Budapest taxi driver is on a stairway to hell.
It looks as if investment bankers are back to their old arrogant ways
Bootle

8- COMMERCIAL REAL ESTATE
9-RESIDENTIAL REAL ESTATE - PHASE II
Homebuilders' Confidence Stuck at 18-Month Low AP
Mortimer Zuckerman- The Recession and the Housing Drag Zuckerman
10- EXPIRATION FINANCIAL CRISIS PROGRAM
11- PENSION & ENTITLEMENTS CRISIS
Mr. President, Here's My Resume, Where's My Job?
Baum

13- GOVERNMENT BACKSTOP INSURANCE
14- CORPORATE BANKRUPTCIES
Companies Still Holding Lots of Cash WSJ

Obama Says China Hasn't Followed Through on Yuan BL

No repeat of Japan's mistake: official China Daily


"China will not go down the path that Japan did and give in to foreign pressure on the yuan's exchange rate"

Property prices too high: survey Shanghai Daily

People's Bank of China survey stokes fears for real estate bubble Dow Jones

Can China's Boom Be Sustained? II



19- PUBLIC POLICY MISCUES
---
---
OTHER TIPPING POINT CATEGORIES NOT LISTED ABOVE

19-US PUBLIC POLICY MISCUES

24-RETAIL SALES

26-GLOBAL OUTPUT GAP

31-FOOD PRICE PRESSURES

Cotton surges on Asian crop fears FT

32-US STOCK MARKET VALUATIONS

The "Q Ratio" Reveals That The Stock Market Is At Least 41% Overvalued BI

The Q Ratio is a popular method of estimating the fair value of the stock market developed by Nobel Laureate James Tobin. It's a fairly simple concept, but laborious to calculate. The Q Ratio is the total price of the market divided by the replacement cost of all its companies. The data for making the calculation comes from the Federal Reserve Z.1 Flow of Funds Accounts of the United States, which is released quarterly for data that is already over two months old.

The mean-adjusted charts indicate that the market remains significantly overvalued by historical standards — by about 41% in the arithmetic-adjusted version and 52% in the geometric-adjusted version. Of course periods of over- and under-valuation can last for many years at a time.
---
---



CENTRAL BANKING MONETARY POLICIES, ACTIONS & ACTIVITIES

------------


Monetary Watch September 2010, QE II when not if Pollaro





GENERAL INTEREST

Must Read- Death To The Uber And Hyper Twins- Mother Nature's Humble Cures ZH

This is probably one of the most critical charts you will ever see. In several years, when the dollar's reserve status is but a memory, some will look back and say it could have been avoided. But as the "You Are Here" arrow is just to the left of the tipping point, it may very well be too late as is.

Complete must read observations from guest poster JM: Death to the Uber and Hyper Twins: Mother Nature's Humble Cures (pdf)

Mother Nature

Sequential Signals Hussman

Land of the free, home of the tightwad G&M


In Praise of Inflation Surowiecki

FLASH CRASH - HFT - DARK POOLS

MARKET WARNINGS

Shock Waves for Stocks If GOP Wins Congress Dorfman

MARKET & GOLD MANIPULATION

The Fed's gold problem La Monica

AUDIO / VIDEO

QUOTE OF THE WEEK


"The great enemy of the truth," John F. Kennedy declared in a 1962 commencement address at Yale University, "is very often not the lie – deliberate, contrived and dishonest – but the myth – persistent, persuasive and unrealistic."





BUY ANY BOOK

GET 2 MONTH SUBSCRIPTION TO

MONTHLY MARKET

COMMENTARY

BOOKSTORE
Gordon T Long is not a registered advisor and does not give investment advice. His comments are an expression of opinion only and should not be construed in any manner whatsoever as recommendations to buy or sell a stock, option, future, bond, commodity or any other financial instrument at any time. While he believes his statements to be true, they always depend on the reliability of his own credible sources. Of course, he recommends that you consult with a qualified investment advisor, one licensed by appropriate regulatory agencies in your legal jurisdiction, before making any investment decisions, and barring that, we encourage you confirm the facts on your own before making important investment commitments.ont>
© Copyright 2010 Gordon T Long. The information herein was obtained from sources which Mr. Long believes reliable, but he does not guarantee its accuracy. None of the information, advertisements, website links, or any opinions expressed constitutes a solicitation of the purchase or sale of any securities or commodities. Please note that Mr. Long may already have invested or may from time to time invest in securities that are recommended or otherwise covered on this website. Mr. Long does not intend to disclose the extent of any current holdings or future transactions with respect to any particular security. You should consider this possibility before investing in any security based upon statements and information contained in any report, post, comment or recommendation you receive from him.
TUESDAY
09-21-10
SEPTEMBER
READING THE RIGHT BOOKS? NO TIME?
WE HAVE IT ANALYZED & INCLUDED IN OUR LATEST RESEARCH PAPERS!
ACCEPTING PRE-ORDERS
---
TIPPING POINTS
1-SOVEREIGN DEBT & CREDIT CRISIS
2-EU BANKING CRISIS
3-BOND BUBBLE
4-STATE & LOCAL GOVERNMENT
5-CENTRAL & EASTERN EUROPE
6-BANKING CRISIS II
7-RISK REVERSAL
8-COMMERCIAL REAL ESTATE
9-RESIDENTIAL REAL ESTATE - PHASE II
10-EXPIRATION FINANCIAL CRISIS PROGRAM
11-PENSION CRISIS
12-CHRONIC UNEMPLOYMENT
13-GOVERNMENT BACKSTOP INSUR.
14-CORPORATE BANKRUPTCY
15-CREDIT CONTRACTION II
16-US FISCAL IMBALANCES
17-CHINA BUBBLE
18-INTEREST PAYMENTS
19-US PUBLIC POLICY MISCUES
20-JAPAN DEBT DEFLATION SPIRAL
21-US RESERVE CURRENCY.
22-SHRINKING REVENUE GROWTH RATE
23-FINANCE & INSURANCE WRITE-DOWNS
24-RETAIL SALES
25-US DOLLAR WEAKNESS
26-GLOBAL OUTPUT GAP
27-CONFIDENCE - SOCIAL UNREST
28-ENTITLEMENT CRISIS
29-IRAN NUCLEAR THREAT
30-OIL PRICE PRESSURES
31-FOOD PRICE PRESSURES
32-US STOCK MARKET VALUATIONS
33-PANDEMIC
34-
S$ RESERVE CURRENCY
35-TERRORIST EVENT
36-NATURAL DISASTER
---
Book Review- Five Thumbs Up for Steve Greenhut's Plunder! Mish