ANALYTICAL SERVICES
---
Fibonacci - W.D. Gann
Elliott Wave - J. M. Hurst
---

Developers of Chaos Theory
& Mandelbrot Generator
Algorithms
APPLICATION FOCUS
---
---
A MUST READ FOR ANY UNDERSTANDING
of the current
GLOBAL MACRO ECONOMIC
ENVIRONMENT
---
---
FREE INTRODUCTORY
MAILING
Current Thesis Advisory
62 pages
EXTEND & PRETEND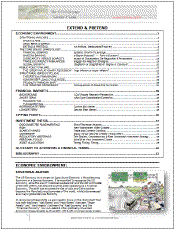 Click page to view Index
Add Promo Code: "Introduction"
in the Subject Heading
The Latest Monthly
MONTHLY MARKET COMMENTARY
12 pages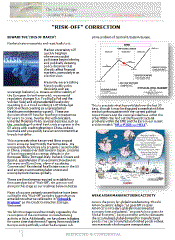 Click page for Front Page
Add Promo Code: "MMU"
in the Subject Heading
---
FREE INTRODUCTORY
ACCESS
FACEBOOK

DAILY TIPPING POINT ARTICLE POSTS
SAMPLE PAGE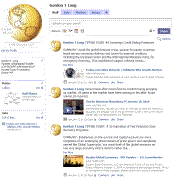 Click page to view Index
Add Promo Code: "Facebook"
in the Subject Heading
---
CUSTOMIZE YOUR RESEARCH EFFORTS
TIPPING POINT
TAG ENGINE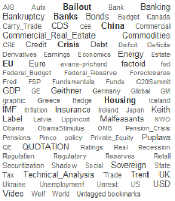 Click page to view Index
Free Access to Our Tag Engine for detailed research behind our Tipping Points.
OVER 1000 ARTICLES INDEXED
each with an
Executive Summary - Abstract
SAMPLE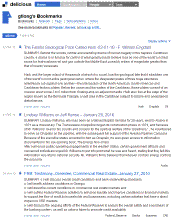 Click page to view Index
Add Promo Code: "Tag Engine"
in the Subject Heading
---
| | |
| --- | --- |
| LATEST PUBLICATIONS | RSS |
COMMENTARY for all articles by Gordon T Long
PRESERVE & PROTECT: The Jaws of Death

The United States is facing both a structural and demand problem - it is not the cyclical recessionary business cycle or the fallout of a credit supply crisis which the Washington spin would have you believe.

It is my opinion that the Washington political machine is being forced to take this position, because it simply does not know what to do about the real dilemma associated with the implications of the massive structural debt and deficits facing the US. This is a politically dangerous predicament because the reality is we are on the cusp of an imminent and significant collapse in the standard of living for most Americans.

The politicos' proven tool of stimulus spending, which has been the silver bullet solution for decades to everything that has even hinted of being a problem, is clearly no longer working. Monetary and Fiscal policy are presently no match for the collapse of the Shadow Banking System. A $2.1 Trillion YTD drop in Shadow Banking Liabilities has become an insurmountable problem for the Federal Reserve without a further and dramatic increase in Quantitative Easing. The fallout from this action will be an intractable problem which we will face for the next five to eight years, resulting in the "Jaws of Death" for the American public. READ MORE

PRESERVE & PROTECT: Mapping the Tipping Points

The economic news has turned decidedly negative globally and a sense of 'quiet before the storm' permeates the financial headlines. Arcane subjects such as a Hindenburg Omen now make mainline news. The retail investor continues to flee the equity markets and in concert with the institutional players relentlessly pile into the perceived safety of yield instruments, though they are outrageously expensive by any proven measure. Like trying to buy a pump during a storm flood, people are apparently willing to pay any price. As a sailor it feels like the ominous period where the crew is fastening down the hatches and preparing for the squall that is clearly on the horizon. Few crew mates are talking as everyone is checking preparations for any eventuality. Are you prepared?

What if this is not a squall but a tropical storm, or even a hurricane? Unlike sailors the financial markets do not have the forecasting technology to protect it from such a possibility. Good sailors before today's technology advancements avoided this possibility through the use of almanacs, shrewd observation of the climate and common sense. It appears to this old salt that all three are missing in today's financial community.

Looking through the misty haze though, I can see the following clearly looming on the horizon.

Since President Nixon took the US off the Gold standard in 1971 the increase in global fiat currency has been nothing short of breath taking. It has grown unchecked and inevitably became unhinged from world industrial production and the historical creators of real tangible wealth. READ MORE
---
READER ROADMAP - 2010 TIPPING POINTS aid to positioning COMMENTARY
Last Update: 10/05/2021 06:21 AM
SCHEDULE: 1st Pass: 5:30AM EST, 2nd Pass: 8:00 AM, 3rd Pass 10:30 AM. Last Pass 5:30 PM


Complete Legend to the Right, Top Items below.
Articles with highlights, graphics and any pertinent analysis found below.

1-SOVEREIGN DEBT

2-EU BANKING CRISIS
3-BOND BUBBLE

4-STATE & LOCAL GOVERNMENT

5-CENTRAL & EASTERN EUROPE
6-BANKING CRISIS II
7-RISK REVERSAL

8-COMMERCIAL REAL ESTATE

9-RESIDENTIAL REAL ESTATE - PHASE II
10-EXPIRATION FINANCIAL CRISIS PROGRAM
11-PENSION CRISIS

12-CHRONIC UNEMPLOYMENT

13-GOVERNMENT BACKSTOP INSUR.
14-CORPORATE BANKRUPTCY
10-04-10
GEO-POLITICAL TENSIONS - ISRAEL / KOREA / IRAN
IRAN
ISREAL
KOREA
1- SOVEREIGN DEBT & CREDIT CRISIS
The IMF Issues Devastating Report On What Will Happen If Every Country Cuts Spending IMF
Here are all the contractions that were studies, and how they were achieved:
And here's the range of possible effects:
IMF admits that the West is stuck in near depression Prichard
If you strip away the political correctness, Chapter Three of the IMF's World Economic Outlook more or less condemns Southern Europe to death by slow suffocation and leaves little doubt that fiscal tightening will trap North Europe, Britain and America in slump for a long time.
IMF Warns Bank Rules Are Lacking WSJ
The tougher bank capital and liquidity standards negotiated by bank supervisors aren't sufficient to ward off another financial crisis, the International Monetary Fund warned Sunday. It urged a more comprehensive approach enveloping other financial institutions as well.
"It is essential to make progress with the overhaul of financial regulation in order to avoid planting the seeds of another crisis," said Jose Vinals, director of the IMF's Monetary and Capital Markets Department.
In the wake of the financial meltdown that washed away 26% in gross domestic product from the world's largest economies, the Group of 20 is moving toward approval of the stringent bank capital and liquidity requirements agreed to by the Basel Committee on Banking Supervision. "But these only apply to a subset of the financial system," the IMF warned in a report.
"Many of the structural characteristics that contributed to the build-up of systemic risks are still in place today," the IMF said.
Most worrying, the IMF staff cautioned, is that the large-scale government support provided to both large institutions and markets—such as American International Group in the U.S.—has exacerbated the perception that certain firms and markets are too big to fail.
The IMF report, prepared ahead of the international lending and economic surveillance agency's annual summit later this week, is intended to prod governments to accelerate restructuring of the financial sector.
"We need to extend regulation beyond banks to cover the entire financial sector," including hedge funds, insurance companies and other non-bank institutions that represent risks to the entire system, Mr. Vinals said.
GREECE
SPAIN
GERMANY
FRANCE
UK
Hedge fund exodus costs UK £500m FT
One in four employees have left London for Switzerland
IRELAND

JAPAN
time (et)
report
period
Actual
Consensus
forecast
previous
MONDAY, Oct. 4
10 am
Pending home sales
Aug.
4.3%
N/A
4.5%
10 am
Factory orders
Aug.
-0.5%
-0.5%
0.5%
Long-Wave, Fixed Investment, Inventory, and Demographic Cycles all Downwardly Converging Mish
US GDP Poised to Contract

The trend rate of bank lending and money supply ex incremental annualized government spending implies that the private sector probably decelerated to around 0% or slightly negative early in Q3 and is poised to contract again hereafter.

Consider what real final sales/demand would have been had the government not borrowed and spent 30% of private GDP over two years.

The average trend rate of real final sales since the secular '00 peak is 1.6% vs. the average long-term trend rate of 3.4%.

This means that the US economy has experienced a 14-15% decline (24-25% per capita) in real final sales/demand below what would have otherwise occurred had the long-term trend rate continued from the secular peak. Were the trend to persist through the rest of the decade, as the secular LW (Long-Wave) debt-deflationary precedent implies, the loss of US real final sales/demand from the long-term trend rate will be 30% (~40% per capita), which is likely to be the level at which the US labor market underutilization rate eventually reaches.

Downwardly Converging Cycles

Moreover, we are likely completing a weak Kitchin Cycle (inventory rebuilding) as a part of the simultaneously downwardly converging Kondratiev Cycle (Long-Wave), the Juglar Cycle (fixed investment), and the Kuznets Cycle (demographic swings).

If so, the post-'00 trend rate will likely decelerate well below the 1.6% rate to around the 1% rate or lower, implying the risk that real final sales/demand will be 35-40% (as much as 45-50% per capita) below the long-term pre-'00 trend rate by the late '10s or early '20s.

Note that bank loans grew 9%/yr. (5-6% in GDP deflator terms) from after WW II to the absolute peak in '08 and 7% from '74 and '82 (4-5% deflated), whereas real final sales grew 3.2% from after WW II to the peak in '08 and 2.9% from '74 and '82.

A deceleration of real final sales/demand of 35-40% or so below the long-term trend implies a similar scale of decline in bank loans of 35-40% (-4%/yr.) from the secular '08 peak to converge by '20 with the longer-term trend growth of final sales from the onset of the secular reflationary phase in the early '80s.

As mentioned earlier, the loss of growth of final sales/demand per capita from the secular peak will be closer to 50%, which is approximately the scale of decline per capita likely to have occurred from the '85 secondary peak for US oil production by '20.

The loss of bank loans and final sales/demand, with total government /GDP of 36-37% (and 56-57% of private GDP), implies a combined loss of GDP and resulting government receipts totaling no less than 8% of GDP or $1.1T/yr. avg. in federal deficits for the decade just to keep nominal GDP from contracting.

Loan Growth and PE Contraction

Growth of bank loans, final sales, and thus GDP and corporate earnings will have decelerated from the 6-7% secular bull and long-term trend to 4% by 2020. The implication for stock prices given the tendency for the P/E to contract and earnings to track GDP is for the SPX to fall to the 300s-400s at some point.

Unfortunately, by the late '10s to early '20s, the doubling or more of the US debt held by the public will have a net interest burden reaching and then surpassing 25% of government receipts (absent large tax increases and/or cuts in spending).

The larger the deficits in the meantime, the sooner the US government will reach the fiscal day of reckoning.
Swiss to impose tougher standards on banks FT
UBS and Credit Suisse must carry up to 19% in capital equivalent
'Swiss finish' to top Basel III rules FT
4- STATE & LOCAL GOVERNMENT
New Jersey Set To Halt All Transit Projects On Monday Due To Budget Cutting BI
Starting Monday, says Tom Moran at the Star-Ledger, all infrastructure projects in the state of New Jersey will be halted. That includes early plans for a new tunnel under the Hudson River.
Beyond the news itself, the subtext of the Star-Ledger piece is that the New Jersey media establishment is starting to attack the state's rising star governor. The title of the column here is Will Governor Christie stunt the state's economy to keep up his political image?
Of course, these attacks will only endear him even more to the GOP establishment. As we've said before, he's in a beautiful spot to run for President.
5- CENTRAL & EASTERN EUROPE
EXTEND & PRETEND HIGHLIGHTED THIS - Now see the outcome


FASB to Fold on Mark to Market
ZH

A board member at the FASB, Lawrence Smith, gave an interview with Reuters on the status of US accounting standards moving toward greater transparency. According to Smith this important change is not going to happen.

Why? Because the folks who have the most to lose by forced transparency have complained! What a stupid reason to fold by the FASB.
"Thus far, I think the count is up to about 1,500 or so comment letters," said Lawrence Smith, a board member of FASB, which sets U.S. accounting rules. "I think I've read one that supports what we propose."
So what if the letters are 1,500 to 1? That the banks and finance companies are writing all these letters is probably the best evidence that MTM is desperately needed.

Smith added that board members will probably be influenced by the opposition.
Well I am a betting person and I will bet that there will be no MTM from FASB. They will crater to their own constituency and do the wrong thing for the investing public, again.

This makes a joke of:

-The FASB
-The companies who wrote the letters
-The SEC
-The accounting profession
-FinReg, as it is proving to be a toothless set of regulations
-The US Treasury. (they did not write a letter)
-The Federal Reserve (who also did not write a letter) the Fed has been pushing on this issue and will not step up to the plate when necessary.

The banks are all afraid of MTM. They want to be able to hide an asset on their books that is worth 50 cents on the dollar and maintain it at 100 cents. When FASB blesses this insanity the banks will just abuse the rule to hide more junk.

So when you are out there buying bank stocks know that the assets you think are there have nothing to do with the fair value of those assets. That the financial statements you read are just a charade. You can draw no conclusions on the health of the company you are investing in. And that the FASB has blessed it and wants it that way. Caveat Emptor
CFTC Unveils Derivatives Proposal
WSJ

The proposals by the Commodity Futures Trading Commission would be the first major step by the agency toward regulating the opaque $615 trillion over-the-counter derivatives market.
The measures are part of broad new powers bestowed to the CFTC in the Dodd-Frank Act, named for its authors Sen. Chris Dodd (D., Conn.) and Rep. Barney Frank (D., Mass.). That law aims to reduce risk in the markets by requiring swap dealers and major traders to execute routine swap contracts on trading platforms and use clearinghouses, which guarantee trades. Swaps are contracts often used by firms to hedge risks such as interest-rate changes, but they can also be used by speculators to profit from price movements.
If a majority of commissioners vote on the proposals Friday, they will be issued for public comment. A second vote is then needed before they can be implemented. The rules on governance are likely to be the most contentious because they contain proposals to restrict certain entities, like banks, from controlling a large voting stake in clearing and trading venues.
The plan would prohibit members of trading platforms and exchanges from individually owning more than 20% of the voting equity.
Count on Sequels to TARP NYT (Morgenson)
Graphic


Grading Basel III Salmon
Crudele

A Way Out For Homeowners In Trouble Hits A Snag
NPR


The Upside of Reviving Securitizing NYT (Norris)
Risk Tolerance Still Down Swenlin

8- COMMERCIAL REAL ESTATE
9-RESIDENTIAL REAL ESTATE - PHASE II
Number of the Week- 41.7 Million Spend Too Much on Housing WSJ
Even as the average household debt burden improves, an increasing number of households are finding themselves financially stretched.
Old Republic to stop writing policies for some foreclosures USAT

10- EXPIRATION FINANCIAL CRISIS PROGRAM
11- PENSION & ENTITLEMENTS CRISIS
The Survival of the Safest NYT (Shiller)
13- GOVERNMENT BACKSTOP INSURANCE
14- CORPORATE BANKRUPTCIES
Propelling the Profit Comeback WSJ
An analysis by The Wall Street Journal found that companies in the Standard & Poor's 500-stock index posted second-quarter profits of $189 billion, up 38% from a year earlier and their sixth-highest quarterly total ever, without adjustment for inflation.
As companies begin reporting results for the third quarter, just ended, the strong growth is expected to continue, albeit at a slower pace, S&P said. Earnings for brokerages are forecast to fall. (Please see page C1.)
For all U.S. companies, the Commerce Department estimates second-quarter after-tax profits rose to an annual rate of $1.208 trillion, up 3.9% from the first quarter and up 26.5% from a year earlier.
That annual rate is the highest on record, though it doesn't account for inflation. As a percentage of national income, after-tax profits were the third-highest since 1947, surpassed only by two quarters in 2006, near the peak of the last economic expansion.
Profit rose 38% year-on-year for companies in the S&P 500 during the second quarter according to the Wall Street Journal. Q2's profit level was also 10% higher than in 2008, though revenue was 6% lower.
This is very much a function of weaker low-margin businesses going by the wayside, as higher margin businesses pick up the slack, and cost-cutting of course.
What's striking is that as major stock market indices remain well below its past highs, after-tax profits for all U.S. companies hit the near-record level of $1.208 trillion during Q2.
As a result, companies are taking home the highest share of national income since 1947 as shown by the WSJ graphic below. This is because while corporate profits have rebounded very fast, the U.S. worker and smaller businesses have lagged. The hope is that smaller companies and Americans will recover in a lagged fashion.

The Morality of Chinese Growth Mauldin



19- PUBLIC POLICY MISCUES
---
---
OTHER TIPPING POINT CATEGORIES NOT LISTED ABOVE

19-US PUBLIC POLICY MISCUES

24-RETAIL SALES

26-GLOBAL OUTPUT GAP

31-FOOD PRICE PRESSURES

Retailers Try to Pass On Higher Costs WSJ

Companies that sell consumer mainstays from beer to dresses, from steaks to tires, are rolling out price increases in a collective test of America's economic strength.

"Everyone's talking about raising prices," said Manny Chirico, chief executive of Phillips-Van Heusen Corp., whose clothing labels include Calvin Klein and Tommy Hilfiger. Mr. Chirico says costs are up 5% to 7%, and he hopes to recoup some of that by increasing prices 3% to 4% starting late this year.

Commodities typically make up less of a company's costs, but prices have risen sharply, with cotton up 38% this year, coffee up 33% and rubber up 17%. The wholesale price of beef has risen 13% this year, according to U.S. Department of Agriculture data.

32-US STOCK MARKET VALUATIONS
---
---



CENTRAL BANKING MONETARY POLICIES, ACTIONS & ACTIVITIES

------------




GENERAL INTEREST
Cyberwarfare fears mount after Iran attack

Texas-size chutzpah: Gramm's ridiculous revisionist history Leonard Dr. HB

FLASH CRASH - HFT - DARK POOLS

MARKET WARNINGS

CURRENCY WARS
Buy a Big Mac in Norway and it will set you back $7.20. Treat yourself to the very same culinary delight in China and your bank balance will be only $1.95 lighter.

This rather crude comparison embodies the argument that the Chinese renminbi, and indeed a whole host of emerging market currencies, are undervalued

The theory of purchasing power parity (PPP) suggests that if a Big Mac costs $4 in the US and £3 in the UK then, all things being equal, $4 should be of equivalent value to £3.

By this token, the currencies of China, Malaysia, Thailand, Indonesia, Taiwan, Egypt and South Africa are all at least 30 per cent undervalued against the US dollar, according to the Big Mac index calculated by The Economist.

As Jerome Booth, head of research at Ashmore Investment Management, notes, emerging markets account for more than 50 per cent of world gross domestic product on a PPP basis, but under a third on a dollar basis.

"The purchasing power parity argument is probably the most sensible way of looking at valuation over the long term," says Philip Poole, global head of macro and investment strategy at HSBC Asset Management.

"I'm a believer that in the long term PPP holds. The evidence suggests it does, although you can have long periods where currencies remain a long way from their correct levels, particularly if there is intervention and it is sterilised."

In reality, goods and services are always likely to be cheaper in dollar terms in poorer countries, if only because labour costs are lower, but Mr Poole's last point hints at a reason why the disparities are not narrowing as fast as they perhaps should: intervention on a massive scale.

A host of emerging markets countries, most notably China, operate a "dirty float"; although their currencies are not expressly pegged against the dollar or a basket of currencies, they are not truly free floating either. Many governments and central banks intervene routinely in the market to stem the natural appreciation of their currencies

Big Mac Index Economist via Oanda

Emerging nations act to curb dollar impact FT

The US currency has fallen by as much as 40 per cent since March against some emerging market currencies – such as the Brazilian real and the South African rand – which is making life extremely painful for some of their exporters.

The pain has reached the point where a number of developing countries have started to take measures to restrain the rise of their currencies. These include direct intervention in the foreign exchange markets as well as capital controls.

Brazil was the first country to take action to curb the rise of its currency. It introduced capital controls last month with a 2 per cent tax on foreign portfolio investments

Is the US stumbling into a currency war? MSN (Fleck)

Threat of currency war highlights rates issue G&M


Dollar Falls to 6-Month Low Versus Euro as Fed View Dims U.S. Asset Allure BL

MARKET & GOLD MANIPULATION

Economic Measures Continue to Slow Hussman

To some extent, I view current market conditions as something of a "Ponzi game" in that valuations appear neither sustainable nor likely to produce acceptably high long-term returns, and speculators increasingly rely on finding a greater fool. As the mathematician John Allen Paulos has observed, "people generally worry only about what happens one or two steps ahead and anticipate being able to get out before a collapse... In countless situations people prepare exclusively for near-term outcomes and don't look very far ahead. They myopically discount the future at an absurdly steep rate." Undoubtedly, we have periodically missed returns due to our aversion to risks that rely on the ability to find a "greater fool" in order to get out safely. But it is important to recognize that speculative risks are not a source of durable long-term returns. At a Shiller P/E of 21 and a historical peak-to-peak S&P 500 earnings growth rate of 6%, a simple reversion to the historical (non-bubble) Shiller norm of 14 would require seven years of earnings growth and yet zero growth in prices. Stocks are not cheap here.

Meanwhile, the U.S. financial system appears to be a nicely painted dam, behind which a massive pool of delinquent debt is obscured. A significant correction in valuations and resolution of the growing backlog of delinquent debt may finally restore strong "investment merit" to the U.S. stock market, but only after a greater amount of pain and adjustment than most investors seem to anticipate.

AUDIO / VIDEO

QUOTE OF THE WEEK
BUY ANY BOOK

GET 2 MONTH SUBSCRIPTION TO

MONTHLY MARKET

COMMENTARY

BOOKSTORE
Gordon T Long is not a registered advisor and does not give investment advice. His comments are an expression of opinion only and should not be construed in any manner whatsoever as recommendations to buy or sell a stock, option, future, bond, commodity or any other financial instrument at any time. While he believes his statements to be true, they always depend on the reliability of his own credible sources. Of course, he recommends that you consult with a qualified investment advisor, one licensed by appropriate regulatory agencies in your legal jurisdiction, before making any investment decisions, and barring that, we encourage you confirm the facts on your own before making important investment commitments.ont>
© Copyright 2010 Gordon T Long. The information herein was obtained from sources which Mr. Long believes reliable, but he does not guarantee its accuracy. None of the information, advertisements, website links, or any opinions expressed constitutes a solicitation of the purchase or sale of any securities or commodities. Please note that Mr. Long may already have invested or may from time to time invest in securities that are recommended or otherwise covered on this website. Mr. Long does not intend to disclose the extent of any current holdings or future transactions with respect to any particular security. You should consider this possibility before investing in any security based upon statements and information contained in any report, post, comment or recommendation you receive from him.
MONDAY
10-04-10
S
M
T
W
T
F
S
1
2
3
4
5
6
7
8
9
10
11
12
13
14
15
16
17
18
19
20
21
22
23
24
25
26
27
28
29
30
31
READING THE RIGHT BOOKS? NO TIME?
WE HAVE IT ANALYZED & INCLUDED IN OUR LATEST RESEARCH PAPERS!
ACCEPTING PRE-ORDERS
---
TIPPING POINTS
1-SOVEREIGN DEBT & CREDIT CRISIS
2-EU BANKING CRISIS
3-BOND BUBBLE
4-STATE & LOCAL GOVERNMENT
5-CENTRAL & EASTERN EUROPE
6-BANKING CRISIS II
7-RISK REVERSAL
8-COMMERCIAL REAL ESTATE
9-RESIDENTIAL REAL ESTATE - PHASE II
10-EXPIRATION FINANCIAL CRISIS PROGRAM
11-PENSION CRISIS
12-CHRONIC UNEMPLOYMENT
13-GOVERNMENT BACKSTOP INSUR.
14-CORPORATE BANKRUPTCY
15-CREDIT CONTRACTION II
16-US FISCAL IMBALANCES
17-CHINA BUBBLE
18-INTEREST PAYMENTS
19-US PUBLIC POLICY MISCUES
20-JAPAN DEBT DEFLATION SPIRAL
21-US RESERVE CURRENCY.
22-SHRINKING REVENUE GROWTH RATE
23-FINANCE & INSURANCE WRITE-DOWNS
24-RETAIL SALES
25-US DOLLAR WEAKNESS
26-GLOBAL OUTPUT GAP
27-CONFIDENCE - SOCIAL UNREST
28-ENTITLEMENT CRISIS
29-IRAN NUCLEAR THREAT
30-OIL PRICE PRESSURES
31-FOOD PRICE PRESSURES
32-US STOCK MARKET VALUATIONS
33-PANDEMIC
34-
S$ RESERVE CURRENCY
35-TERRORIST EVENT
36-NATURAL DISASTER
---
Book Review- Five Thumbs Up for Steve Greenhut's Plunder! Mish