ANALYTICAL SERVICES
---
Fibonacci - W.D. Gann
Elliott Wave - J. M. Hurst
---

Developers of Chaos Theory
& Mandelbrot Generator
Algorithms
APPLICATION FOCUS
---
---
A MUST READ FOR ANY UNDERSTANDING
of the current
GLOBAL MACRO ECONOMIC
ENVIRONMENT
---
---
FREE INTRODUCTORY
MAILING
Current Thesis Advisory
62 pages
EXTEND & PRETEND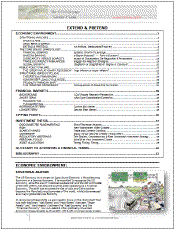 Click page to view Index
Add Promo Code: "Introduction"
in the Subject Heading
The Latest Monthly
MONTHLY MARKET COMMENTARY
12 pages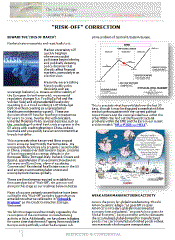 Click page for Front Page
Add Promo Code: "MMU"
in the Subject Heading
---
FREE INTRODUCTORY
ACCESS
FACEBOOK

DAILY TIPPING POINT ARTICLE POSTS
SAMPLE PAGE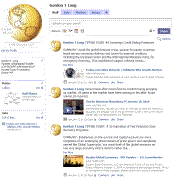 Click page to view Index
Add Promo Code: "Facebook"
in the Subject Heading
---
CUSTOMIZE YOUR RESEARCH EFFORTS
TIPPING POINT
TAG ENGINE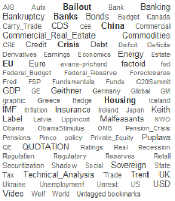 Click page to view Index
Free Access to Our Tag Engine for detailed research behind our Tipping Points.
OVER 1000 ARTICLES INDEXED
each with an
Executive Summary - Abstract
SAMPLE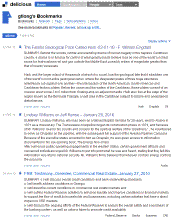 Click page to view Index
Add Promo Code: "Tag Engine"
in the Subject Heading
---
| | |
| --- | --- |
| LATEST PUBLICATIONS | RSS |
COMMENTARY for all articles by Gordon T Long
PRESERVE & PROTECT: The Jaws of Death

The United States is facing both a structural and demand problem - it is not the cyclical recessionary business cycle or the fallout of a credit supply crisis which the Washington spin would have you believe.

It is my opinion that the Washington political machine is being forced to take this position, because it simply does not know what to do about the real dilemma associated with the implications of the massive structural debt and deficits facing the US. This is a politically dangerous predicament because the reality is we are on the cusp of an imminent and significant collapse in the standard of living for most Americans.

The politicos' proven tool of stimulus spending, which has been the silver bullet solution for decades to everything that has even hinted of being a problem, is clearly no longer working. Monetary and Fiscal policy are presently no match for the collapse of the Shadow Banking System. A $2.1 Trillion YTD drop in Shadow Banking Liabilities has become an insurmountable problem for the Federal Reserve without a further and dramatic increase in Quantitative Easing. The fallout from this action will be an intractable problem which we will face for the next five to eight years, resulting in the "Jaws of Death" for the American public. READ MORE

PRESERVE & PROTECT: Mapping the Tipping Points

The economic news has turned decidedly negative globally and a sense of 'quiet before the storm' permeates the financial headlines. Arcane subjects such as a Hindenburg Omen now make mainline news. The retail investor continues to flee the equity markets and in concert with the institutional players relentlessly pile into the perceived safety of yield instruments, though they are outrageously expensive by any proven measure. Like trying to buy a pump during a storm flood, people are apparently willing to pay any price. As a sailor it feels like the ominous period where the crew is fastening down the hatches and preparing for the squall that is clearly on the horizon. Few crew mates are talking as everyone is checking preparations for any eventuality. Are you prepared?

What if this is not a squall but a tropical storm, or even a hurricane? Unlike sailors the financial markets do not have the forecasting technology to protect it from such a possibility. Good sailors before today's technology advancements avoided this possibility through the use of almanacs, shrewd observation of the climate and common sense. It appears to this old salt that all three are missing in today's financial community.

Looking through the misty haze though, I can see the following clearly looming on the horizon.

Since President Nixon took the US off the Gold standard in 1971 the increase in global fiat currency has been nothing short of breath taking. It has grown unchecked and inevitably became unhinged from world industrial production and the historical creators of real tangible wealth. READ MORE
---
READER ROADMAP - 2010 TIPPING POINTS aid to positioning COMMENTARY
Last Update: 10/06/2021 06:41 AM
SCHEDULE: 1st Pass: 5:30AM EST, 2nd Pass: 8:00 AM, 3rd Pass 10:30 AM. Last Pass 5:30 PM


Complete Legend to the Right, Top Items below.
Articles with highlights, graphics and any pertinent analysis found below.

1-SOVEREIGN DEBT

2-EU BANKING CRISIS
3-BOND BUBBLE

4-STATE & LOCAL GOVERNMENT

5-CENTRAL & EASTERN EUROPE
6-BANKING CRISIS II
7-RISK REVERSAL

8-COMMERCIAL REAL ESTATE

9-RESIDENTIAL REAL ESTATE - PHASE II
10-EXPIRATION FINANCIAL CRISIS PROGRAM
11-PENSION CRISIS

12-CHRONIC UNEMPLOYMENT

13-GOVERNMENT BACKSTOP INSUR.
14-CORPORATE BANKRUPTCY
10-05-10
GEO-POLITICAL TENSIONS - ISRAEL / KOREA / IRAN
IRAN
ISREAL
KOREA
1- SOVEREIGN DEBT & CREDIT CRISIS
European Services And Manufacturing Activity Drops To A Seven-Month Low BI
Europe's Purchasing Manager Index for both services and manufacturing hit a seven-month low according to Markit.
The composite PMI fell to 54.1 in September compared to 56.2 in August. Any reading above 50 indicates continued expansion, but growth is now the slowest since November 2009 according to Bloomberg:
The services PMI sub-index dropped to 54.1 from 55.9, while manufacturing fell to 53.7 from 55.1.
European stocks however are still maintaining gains.
You can find the Markit release here.
GREECE
SPAIN
GERMANY
FRANCE
UK
IRELAND
Ireland warned on possible downgrade FT
Moody's cites bank bail-out bill and weak recovery

JAPAN
Bank of Japan sets course for QE FT
Central bank also lowered interest rates
Bank of Japan Cuts Key Rate WSJ
The Bank of Japan caught financial markets by surprise Tuesday, announcing a 35 trillion yen ($418 billion) monetary easing program to spur economic growth while cutting interest rates to virtually zero. It also launched a 5 trillion yen program to buy private- and public-sector assets.

Among the specifics, the central bank said it would cut its key overnight call rate to a range of 0.0%-0.1% for the foreseeable future, with rates to remain at this virtual zero level until prices begin to stabilize from deflationary pressures.

The central bank also decided to establish a temporary fund in its balance sheet to buy a range of assets—both public and private sector—to pump cash into the economy. It said its purchases will include long-term government bonds, commercial paper, asset-backed commercial paper and corporate bonds. The BOJ will also buy exchange-traded funds and government notes. It said such purchases would total 5 trillion yen.
Yen hit as Tokyo cuts rates to almost zero FT
Nikkei and Japanese government bonds jump
Gold Goes Berserk, As Japan Unveils The Mother Of All Quantitative Easing Schemes BI
UBS, Credit Suisse May Need to Boost Capital to 19% of Assets BL
Why we need to follow the Irish and restructure our 'zombie' banks Telegraph
The Bond 'Bubble': Are Small Investors Taking Too Big a Bet? WSJ
Yield Hunt Leads to Currency Debt WSJ
The global rush for yield is driving investors to buy emerging-market debt issued in local currency, adding foreign-exchange fluctuations to the list of risks bondholders face.

The latest evidence came Monday when the Asian Development Bank reported that foreigners are taking an ever bigger chunk of debt issued in local currencies. U.S. investors, in particular, figure they can make money in two ways—on relatively high interest rates on emerging-market debt, and on any weakness in the U.S. dollar.

"Money is being delivered from deep liquid markets in the West to relatively shallow markets in the emerging world," he says. Unwanted capital flows into small economies can lead to inflation, policy mistakes and overinflated markets, with the end result a "substantial bubble," Mr. Poole said.

"Clearly people have to bear in mind currency risk can lead to very rapid losses," he said.
From Malaysia To Mexico, QE Is Accelerating Asset Inflation All Over The World BI
Nothing attracts investor interest like recent performance, and the entire phenomenon is an example of how easy money in developed markets like Japan and the U.S. can spillover into markets all over the world. What they call 'reflation' in Japan can end up as asset inflation in Mexico.
4- STATE & LOCAL GOVERNMENT
5- CENTRAL & EASTERN EUROPE
Banks in U.S., Europe Pile Into Safe Bets
WSJ

Tighter regulatory requirements are compelling giant investment banks in the U.S. and Europe to give up their gunslinging ways and shift to more staid strategies.
8- COMMERCIAL REAL ESTATE
Office Vacancy Rate at 17 Year High Calculated Risk
Reis is reporting the vacancy rate rose to 17.5% in Q3 2010, up from 17.4% in Q2 2010, and up from 16.6% in Q3 2009. The peak following the previous recession was 16.9%.

From the WSJ Signs of Recovery For Office Market
[O]ffice buildings in 79 metropolitan areas tracked by Reis lost 1.9 million square feet of occupied space in the third quarter, pushing the national office vacancy rate to 17.5%, the highest level since 1993.
...
Average effective rents ... fell by just a penny in the last three months, the smallest quarterly decline since 2008.
It appears the rate of increase in the vacancy rate has slowed - and rents may be stabilizing.

Reis should release the Mall and Apartment vacancy rates over the next few days, and those will probably be at record levels.
Signs of Recovery for Office Market WSJ
9-RESIDENTIAL REAL ESTATE - PHASE II
10- EXPIRATION FINANCIAL CRISIS PROGRAM
11- PENSION & ENTITLEMENTS CRISIS
13- GOVERNMENT BACKSTOP INSURANCE
14- CORPORATE BANKRUPTCIES

Understanding the "Trade War" with China Smith

China backing euro, says Premier Wen China Daily

Gonzalo Lira- Internal Document Shows What China REALLY Thinks About The Rest Of The World BI


Americans are lying to themselves, Europeans need to buck up, and the Japanese are pathetic




19- PUBLIC POLICY MISCUES
---
---
OTHER TIPPING POINT CATEGORIES NOT LISTED ABOVE

19-US PUBLIC POLICY MISCUES

24-RETAIL SALES

26-GLOBAL OUTPUT GAP

31-FOOD PRICE PRESSURES

32-US STOCK MARKET VALUATIONS

S&P 500 Profits Cut for First Time in Year by Analysts BL
---
---



CENTRAL BANKING MONETARY POLICIES, ACTIONS & ACTIVITIES

------------

QEII to Set Sail With Fed's Mandate at Helm Baum



When central bankers start protesting that inflation is too low, you can be pretty sure they're gearing up to do something about it. That was the take-away from the Federal Reserve's post- meeting statement last month.

1- The invocation of its dual mandate convinced folks another round of quantitative easing was a done deal.

"Measures of underlying inflation are currently at levels somewhat below those the committee judges most consistent, over the longer run, with its mandate to promote maximum employment and price stability," the Fed said in its Sept. 21 statement.

2- Economists listened to Fed chief Ben Bernanke invoke the dual mandate at Jackson Hole, Wyoming, in August;

3- they read Jon Hilsenrath's recent pieces in the Wall Street Journal; and

4- they digested the Sept. 21 statement before predicting that QEII would set sail after the Fed's Nov. 2-3 meeting, which happens to conclude one day after the midterm election.

5- Friday, New York Fed President Bill Dudley reinforced that expectation, saying the onus was on the economic data to prevent the central bank from moving ahead with its bond purchases.


The global implications of QE2 FT

Bernanke Confident in Asset Purchases WSJ


The Fed chairman said he believes further asset purchases by the central bank could help the economy, a signal that the Fed is likely to make the move if the economic outlook remains weak.




GENERAL INTEREST

Recession "Over" As Consumer Bankruptcies On Track To Hit 1.6 Million Total For 2010 ZH

FLASH CRASH - HFT - DARK POOLS

Today's Flash Crash In Century Aluminum Stunningly NOT Brought To You By Waddell & Reed ZH

MARKET WARNINGS

CURRENCY WARS

Is the US stumbling into a currency war? MSN (Fleck)

Brazil raises tax on foreign inflows to 4% FT

Currency Controls Rising Amid Korea Bank Audit, Brazil Taxes BL

MARKET & GOLD MANIPULATION

J.P. Morgan reopens vault amid gold demand: report MW

Private investors hold about 30,000 tonnes of gold – more than a sixth of the world's gold and, for the first time in modern history, more than central banks.

Pension fund takes a shine to gold FT

Uh, Oh! The Rich Are Buying Gold Again WSJ

The rich have caught the gold bug again. The problem is what this could do to the broader economy. It doesn't launch start-up companies, it doesn't help towns build roads and it doesn't create jobs (except those for safe companies and coin dealers). It could even have implications for the debate on whether to let the Bush tax cuts expire.

AUDIO / VIDEO

QUOTE OF THE WEEK
BUY ANY BOOK

GET 2 MONTH SUBSCRIPTION TO

MONTHLY MARKET

COMMENTARY

BOOKSTORE
Gordon T Long is not a registered advisor and does not give investment advice. His comments are an expression of opinion only and should not be construed in any manner whatsoever as recommendations to buy or sell a stock, option, future, bond, commodity or any other financial instrument at any time. While he believes his statements to be true, they always depend on the reliability of his own credible sources. Of course, he recommends that you consult with a qualified investment advisor, one licensed by appropriate regulatory agencies in your legal jurisdiction, before making any investment decisions, and barring that, we encourage you confirm the facts on your own before making important investment commitments.ont>
© Copyright 2010 Gordon T Long. The information herein was obtained from sources which Mr. Long believes reliable, but he does not guarantee its accuracy. None of the information, advertisements, website links, or any opinions expressed constitutes a solicitation of the purchase or sale of any securities or commodities. Please note that Mr. Long may already have invested or may from time to time invest in securities that are recommended or otherwise covered on this website. Mr. Long does not intend to disclose the extent of any current holdings or future transactions with respect to any particular security. You should consider this possibility before investing in any security based upon statements and information contained in any report, post, comment or recommendation you receive from him.
TUESDAY
10-05-10
S
M
T
W
T
F
S
1
2
3
4
5
6
7
8
9
10
11
12
13
14
15
16
17
18
19
20
21
22
23
24
25
26
27
28
29
30
31
READING THE RIGHT BOOKS? NO TIME?
WE HAVE IT ANALYZED & INCLUDED IN OUR LATEST RESEARCH PAPERS!
ACCEPTING PRE-ORDERS
---
TIPPING POINTS
1-SOVEREIGN DEBT & CREDIT CRISIS
2-EU BANKING CRISIS
3-BOND BUBBLE
4-STATE & LOCAL GOVERNMENT
5-CENTRAL & EASTERN EUROPE
6-BANKING CRISIS II
7-RISK REVERSAL
8-COMMERCIAL REAL ESTATE
9-RESIDENTIAL REAL ESTATE - PHASE II
10-EXPIRATION FINANCIAL CRISIS PROGRAM
11-PENSION CRISIS
12-CHRONIC UNEMPLOYMENT
13-GOVERNMENT BACKSTOP INSUR.
14-CORPORATE BANKRUPTCY
15-CREDIT CONTRACTION II
16-US FISCAL IMBALANCES
17-CHINA BUBBLE
18-INTEREST PAYMENTS
19-US PUBLIC POLICY MISCUES
20-JAPAN DEBT DEFLATION SPIRAL
21-US RESERVE CURRENCY.
22-SHRINKING REVENUE GROWTH RATE
23-FINANCE & INSURANCE WRITE-DOWNS
24-RETAIL SALES
25-US DOLLAR WEAKNESS
26-GLOBAL OUTPUT GAP
27-CONFIDENCE - SOCIAL UNREST
28-ENTITLEMENT CRISIS
29-IRAN NUCLEAR THREAT
30-OIL PRICE PRESSURES
31-FOOD PRICE PRESSURES
32-US STOCK MARKET VALUATIONS
33-PANDEMIC
34-
S$ RESERVE CURRENCY
35-TERRORIST EVENT
36-NATURAL DISASTER
---
Book Review- Five Thumbs Up for Steve Greenhut's Plunder! Mish