ANALYTICAL SERVICES
---
Fibonacci - W.D. Gann
Elliott Wave - J. M. Hurst
---

Developers of Chaos Theory
& Mandelbrot Generator
Algorithms
APPLICATION FOCUS
---
---
A MUST READ FOR ANY UNDERSTANDING
of the current
GLOBAL MACRO ECONOMIC
ENVIRONMENT
---
---
FREE INTRODUCTORY
MAILING
Current Thesis Advisory
62 pages
EXTEND & PRETEND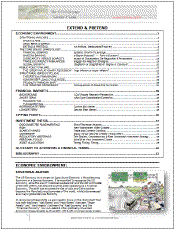 Click page to view Index
Add Promo Code: "Introduction"
in the Subject Heading
The Latest Monthly
MONTHLY MARKET COMMENTARY
12 pages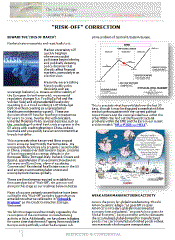 Click page for Front Page
Add Promo Code: "MMU"
in the Subject Heading
---
FREE INTRODUCTORY
ACCESS
FACEBOOK

DAILY TIPPING POINT ARTICLE POSTS
SAMPLE PAGE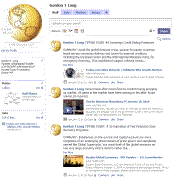 Click page to view Index
Add Promo Code: "Facebook"
in the Subject Heading
---
CUSTOMIZE YOUR RESEARCH EFFORTS
TIPPING POINT
TAG ENGINE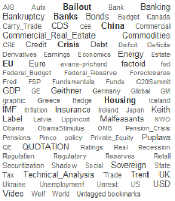 Click page to view Index
Free Access to Our Tag Engine for detailed research behind our Tipping Points.
OVER 1000 ARTICLES INDEXED
each with an
Executive Summary - Abstract
SAMPLE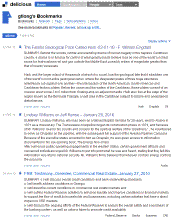 Click page to view Index
Add Promo Code: "Tag Engine"
in the Subject Heading
---
| | |
| --- | --- |
| LATEST PUBLICATIONS | RSS |
COMMENTARY for all articles by Gordon T Long
PRESERVE & PROTECT: The Jaws of Death

The United States is facing both a structural and demand problem - it is not the cyclical recessionary business cycle or the fallout of a credit supply crisis which the Washington spin would have you believe.

It is my opinion that the Washington political machine is being forced to take this position, because it simply does not know what to do about the real dilemma associated with the implications of the massive structural debt and deficits facing the US. This is a politically dangerous predicament because the reality is we are on the cusp of an imminent and significant collapse in the standard of living for most Americans.

The politicos' proven tool of stimulus spending, which has been the silver bullet solution for decades to everything that has even hinted of being a problem, is clearly no longer working. Monetary and Fiscal policy are presently no match for the collapse of the Shadow Banking System. A $2.1 Trillion YTD drop in Shadow Banking Liabilities has become an insurmountable problem for the Federal Reserve without a further and dramatic increase in Quantitative Easing. The fallout from this action will be an intractable problem which we will face for the next five to eight years, resulting in the "Jaws of Death" for the American public. READ MORE

PRESERVE & PROTECT: Mapping the Tipping Points

The economic news has turned decidedly negative globally and a sense of 'quiet before the storm' permeates the financial headlines. Arcane subjects such as a Hindenburg Omen now make mainline news. The retail investor continues to flee the equity markets and in concert with the institutional players relentlessly pile into the perceived safety of yield instruments, though they are outrageously expensive by any proven measure. Like trying to buy a pump during a storm flood, people are apparently willing to pay any price. As a sailor it feels like the ominous period where the crew is fastening down the hatches and preparing for the squall that is clearly on the horizon. Few crew mates are talking as everyone is checking preparations for any eventuality. Are you prepared?

What if this is not a squall but a tropical storm, or even a hurricane? Unlike sailors the financial markets do not have the forecasting technology to protect it from such a possibility. Good sailors before today's technology advancements avoided this possibility through the use of almanacs, shrewd observation of the climate and common sense. It appears to this old salt that all three are missing in today's financial community.

Looking through the misty haze though, I can see the following clearly looming on the horizon.

Since President Nixon took the US off the Gold standard in 1971 the increase in global fiat currency has been nothing short of breath taking. It has grown unchecked and inevitably became unhinged from world industrial production and the historical creators of real tangible wealth. READ MORE
---
READER ROADMAP - 2010 TIPPING POINTS aid to positioning COMMENTARY
POSTS: WEDNESDAY 10-06-10
Last Update: 10/07/2021 05:18 AM
SCHEDULE: 1st Pass: 5:30AM EST, 2nd Pass: 8:00 AM, 3rd Pass 10:30 AM. Last Pass 5:30 PM


Complete Legend to the Right, Top Items below.
Articles with highlights, graphics and any pertinent analysis found below.

1-SOVEREIGN DEBT

2-EU BANKING CRISIS
3-BOND BUBBLE

4-STATE & LOCAL GOVERNMENT

5-CENTRAL & EASTERN EUROPE
6-BANKING CRISIS II
7-RISK REVERSAL

8-COMMERCIAL REAL ESTATE

9-RESIDENTIAL REAL ESTATE - PHASE II
10-EXPIRATION FINANCIAL CRISIS PROGRAM
11-PENSION CRISIS

12-CHRONIC UNEMPLOYMENT

13-GOVERNMENT BACKSTOP INSUR.
14-CORPORATE BANKRUPTCY
10-06-10
1- SOVEREIGN DEBT & CREDIT CRISIS
McCulley Discusses PIMCO's Cyclical Outlook PIMCO
4- STATE & LOCAL GOVERNMENT
Cities in Debt Turn to States, Adding Strain NYT
5- CENTRAL & EASTERN EUROPE
8- COMMERCIAL REAL ESTATE
9-RESIDENTIAL REAL ESTATE - PHASE II
Trying to Make Sense of the Mortgage Foreclosure Fiasco Lawler via Calculated Risk
Since the GMAC "robo-signer" issue first "broke" last month, the "issue" has catapulted from what some (but not all) industry folks characterized as a "technical" issue in judicial foreclosure states to what the media (who predictably jumped on this story like a ... well, I can't print that!) now characterizes as a "gigantic mess." Not too long after the GMAC story came out, both Chase and Bank of America announced that they too were suspending foreclosures in the 23 "judicial" foreclosure states, and while some other big servicers (Wells and Citi) weren't planning to suspend foreclosures, news reports surfaced suggesting that both companies had some "robo-signers" as well. The media, of course, then searched for individual cases of "foreclosures gone wild," and found a number of instances where there were some real mistakes made by lenders/servicers that went well beyond "robo-signing."

Predictably, of course, politicians in many states jumped on this issue, calling for an across the board moratoria on foreclosures "until homeowners can be assured they are treated fairly." Even California, a non-judicial state, jumped on this bandwagon, with Attorney General Brown arguing that GMAC and Chase should "stop foreclosing" on homes until they can "prove" that they are complying with a state law requiring lenders to "contact" borrowers facing foreclosure to assess their "situation" and discuss "options" before foreclosing on a home. The OCC ordered other large servicers to "review" their foreclosure processes and procedures, and Fannie and Freddie told its servicers to undertake a review of their processes and procedures on foreclosures, and reminded them of their basic duties and responsibilities (including the consequences of "non-compliance").

Meanwhile, Old Republic National Title stopped writing title insurance on foreclosure sales by GMAC and Chase until "objectionable issues had been resolved," creating concerns in some camps about the ability of firms to sell foreclosed properties.

The current mess, of course, suggests that (1) either loans should be priced differently based on a state's foreclosure law; or (2) the government should push states to accept a national foreclosure law, with crystal clear rules and adequate borrower and lender safeguards. It also suggests that the "timeline" to reduce the government's role in the US mortgage market has now been extended even further into the future!
Foreclosure Crisis: 23 States Halt Foreclosure - Officials Review Bank Practices ABC Salmon
Rule of Law Versus Bank Profits- Mortgage Fraud Edition Naked Capitalism
This development reveals how this battle is likely to play out. Now that judges in some states are starting to take these dubious, potentially fraudulent measures seriously, the next line of attack is to get the more bought and paid for Federal government to intercede on behalf of the banks. As the e-mail by the Ohio Secretary shows, this is a state versus Federal rights issue. And the problem is that these solutions will be depicted as "efficient," just as securitizations and other "innovations" were.

The result is that we institutionalize kleptocracy while keeping largely gutted forms of due process as theater. The powers that be hope that the broad public will remain unaware of what is really at work.

Congressmen are not aiming at the narrow issue that gave this story prominence, the robo signers, but the broader patterns of abuses. Let's hope they have the resolve to make an investigation a serious undertaking, rather than a mere photo op.

Foreclosure Paperwork Scandal 'Same Process' That Fed The Housing Bubble HP Dr. HB
Foreclosure Furor Rises; Many Call for a Freeze NYT
'Underwater' mortgages threaten rally in jumbo debt: Seer's Weingord BL
There's 'a Bit of a Bond Bubble' Right Now: FDIC's Bair CNBC
Decline in first-time homebuyers: unsuspected consequences of little known phenomenon NBF
10- EXPIRATION FINANCIAL CRISIS PROGRAM
11- PENSION & ENTITLEMENTS CRISIS
13- GOVERNMENT BACKSTOP INSURANCE
14- CORPORATE BANKRUPTCIES

China runs circles round adversaries Saft


If the global currency war was a baseball game, they would have to invoke the "slaughter rule" and send China home the winner.


Trade War with China

China's Snub of Yuan Pleas Fuels Doubts on Europe Growth BL

Europe calls on China to let currency appreciate



19- PUBLIC POLICY MISCUES
---
---
OTHER TIPPING POINT CATEGORIES NOT LISTED ABOVE

19-US PUBLIC POLICY MISCUES

24-RETAIL SALES

26-GLOBAL OUTPUT GAP

31-FOOD PRICE PRESSURES

32-US STOCK MARKET VALUATIONS
---
---



GENERAL INTEREST


Win, Lose or Draw: Do We Have a Win-Win Scenario? Sanders
Personal Bankruptcy Filings Jump WSJ


FLASH CRASH - HFT - DARK POOLS

Are we heading for a flash crash? London Standard

MARKET WARNINGS

Weekly Insider Buying and Selling by S&P 500 Companies BL

Click to Enlarge

Insider Selling To Buying: 2,341 To 1 ZH


Sorry kids, we just report the news... as ugly as they may be. After last week saw an insider selling to buying ratio of 1,411 to 1, this week the ratio has nearly doubled, hitting a ridiculous 2,341 to 1. And while Wall Street's liars and CNBC's clowns will have you throw all your money into "leading" techs like Oracle and Google, insiders in these names sold a combined $200 million in stock in the last week alone (following Oracle insider sales of $223 million in the prior week). Insiders can. not. wait. to. get. out. fast. enough. This Fed-induced rally is nothing short of a godsend for each and every corporate executive. But yes, there may be value: there was insider buying in 2 (two) companies last week: General Dynamics and Best Buy, for a whopping total of $177,064. At the same time sales were a total of $414 million: so is anyone wondering why JPMorgan is reopening its gold vault... Anyone left holding the bag on this market when the FRBNY props are taken away, will be left with the same return as all those investors who entrusted their money with Madoff. Guaranteed.

It's October. Time for stocks to crash? Fortune

CURRENCY WARS
Strauss-Kahn fears risk to global recovery

IMF girds itself for exchange rate battle FT

IMF chief fears currency war after Japan cuts rates to zero Telegraph

"There is clearly the idea beginning to circulate that currencies can be used as a policy weapon"

Countries pursue cheap money - none dare call it a "currency war" Forsyth


A currency war with China Wolf FT

Has the time for a currency war with China arrived? The answer looks increasingly to be yes. The politics and economics of an assault on Chinese exchange rate policy are increasingly convincing. The idea is, of course, deeply disturbing. But I no longer believe there is an alternative.

The menu of possible options for the Chinese authorities could include a cap on the intervention, an end to sterilisation of the monetary consequences and targets for real domestic demand, household consumption and the current account. Meanwhile, China should demand complementary actions elsewhere, notably in the US

Currency Controls Rising on Korea Audit, Brazil Taxes BL

Gold Rises to Record on Investor Demand for Currency Alternative BL

MARKET & GOLD MANIPULATION

Super-rich investors buy gold by ton Reuters

AUDIO / VIDEO

SERCO - The Corporate Dictatorship You Tube

QUOTE OF THE WEEK


"Within a single week 25 nations have deliberately slashed the values of their currencies. Nothing quite comparable with this has ever happened before in the history of the world."

Ben Davies, CEO of Hinde Capital


BUY ANY BOOK

GET 2 MONTH SUBSCRIPTION TO

MONTHLY MARKET

COMMENTARY

BOOKSTORE
Gordon T Long is not a registered advisor and does not give investment advice. His comments are an expression of opinion only and should not be construed in any manner whatsoever as recommendations to buy or sell a stock, option, future, bond, commodity or any other financial instrument at any time. While he believes his statements to be true, they always depend on the reliability of his own credible sources. Of course, he recommends that you consult with a qualified investment advisor, one licensed by appropriate regulatory agencies in your legal jurisdiction, before making any investment decisions, and barring that, we encourage you confirm the facts on your own before making important investment commitments.ont>
© Copyright 2010 Gordon T Long. The information herein was obtained from sources which Mr. Long believes reliable, but he does not guarantee its accuracy. None of the information, advertisements, website links, or any opinions expressed constitutes a solicitation of the purchase or sale of any securities or commodities. Please note that Mr. Long may already have invested or may from time to time invest in securities that are recommended or otherwise covered on this website. Mr. Long does not intend to disclose the extent of any current holdings or future transactions with respect to any particular security. You should consider this possibility before investing in any security based upon statements and information contained in any report, post, comment or recommendation you receive from him.
WEDNESDAY
10-06-10
S
M
T
W
T
F
S
1
2
3
4
5
6
7
8
9
10
11
12
13
14
15
16
17
18
19
20
21
22
23
24
25
26
27
28
29
30
31
READING THE RIGHT BOOKS? NO TIME?
WE HAVE IT ANALYZED & INCLUDED IN OUR LATEST RESEARCH PAPERS!
ACCEPTING PRE-ORDERS
---
TIPPING POINTS
1-SOVEREIGN DEBT & CREDIT CRISIS
2-EU BANKING CRISIS
3-BOND BUBBLE
4-STATE & LOCAL GOVERNMENT
5-CENTRAL & EASTERN EUROPE
6-BANKING CRISIS II
7-RISK REVERSAL
8-COMMERCIAL REAL ESTATE
9-RESIDENTIAL REAL ESTATE - PHASE II
10-EXPIRATION FINANCIAL CRISIS PROGRAM
11-PENSION CRISIS
12-CHRONIC UNEMPLOYMENT
13-GOVERNMENT BACKSTOP INSUR.
14-CORPORATE BANKRUPTCY
15-CREDIT CONTRACTION II
16-US FISCAL IMBALANCES
17-CHINA BUBBLE
18-INTEREST PAYMENTS
19-US PUBLIC POLICY MISCUES
20-JAPAN DEBT DEFLATION SPIRAL
21-US RESERVE CURRENCY.
22-SHRINKING REVENUE GROWTH RATE
23-FINANCE & INSURANCE WRITE-DOWNS
24-RETAIL SALES
25-US DOLLAR WEAKNESS
26-GLOBAL OUTPUT GAP
27-CONFIDENCE - SOCIAL UNREST
28-ENTITLEMENT CRISIS
29-IRAN NUCLEAR THREAT
30-OIL PRICE PRESSURES
31-FOOD PRICE PRESSURES
32-US STOCK MARKET VALUATIONS
33-PANDEMIC
34-
S$ RESERVE CURRENCY
35-TERRORIST EVENT
36-NATURAL DISASTER
---
Book Review- Five Thumbs Up for Steve Greenhut's Plunder! Mish