ANALYTICAL SERVICES
---
Fibonacci - W.D. Gann
Elliott Wave - J. M. Hurst
---

Developers of Chaos Theory
& Mandelbrot Generator
Algorithms
APPLICATION FOCUS
---
---
A MUST READ FOR ANY UNDERSTANDING
of the current
GLOBAL MACRO ECONOMIC
ENVIRONMENT
---
---
FREE INTRODUCTORY
MAILING
Current Thesis Advisory
62 pages
EXTEND & PRETEND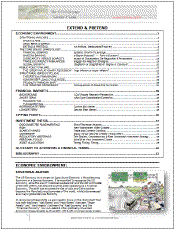 Click page to view Index
Add Promo Code: "Introduction"
in the Subject Heading
The Latest Monthly
MONTHLY MARKET COMMENTARY
12 pages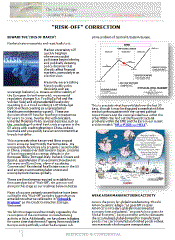 Click page for Front Page
Add Promo Code: "MMU"
in the Subject Heading
---
FREE INTRODUCTORY
ACCESS
FACEBOOK

DAILY TIPPING POINT ARTICLE POSTS
SAMPLE PAGE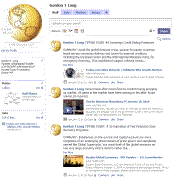 Click page to view Index
Add Promo Code: "Facebook"
in the Subject Heading
---
CUSTOMIZE YOUR RESEARCH EFFORTS
TIPPING POINT
TAG ENGINE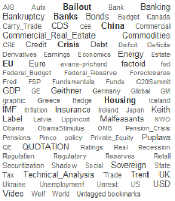 Click page to view Index
Free Access to Our Tag Engine for detailed research behind our Tipping Points.
OVER 1000 ARTICLES INDEXED
each with an
Executive Summary - Abstract
SAMPLE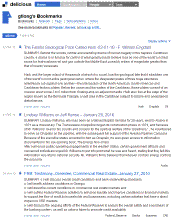 Click page to view Index
Add Promo Code: "Tag Engine"
in the Subject Heading
---
| | |
| --- | --- |
| LATEST PUBLICATIONS | RSS |
COMMENTARY for all articles by Gordon T Long
PRESERVE & PROTECT: The Jaws of Death

The United States is facing both a structural and demand problem - it is not the cyclical recessionary business cycle or the fallout of a credit supply crisis which the Washington spin would have you believe.

It is my opinion that the Washington political machine is being forced to take this position, because it simply does not know what to do about the real dilemma associated with the implications of the massive structural debt and deficits facing the US. This is a politically dangerous predicament because the reality is we are on the cusp of an imminent and significant collapse in the standard of living for most Americans.

The politicos' proven tool of stimulus spending, which has been the silver bullet solution for decades to everything that has even hinted of being a problem, is clearly no longer working. Monetary and Fiscal policy are presently no match for the collapse of the Shadow Banking System. A $2.1 Trillion YTD drop in Shadow Banking Liabilities has become an insurmountable problem for the Federal Reserve without a further and dramatic increase in Quantitative Easing. The fallout from this action will be an intractable problem which we will face for the next five to eight years, resulting in the "Jaws of Death" for the American public. READ MORE

PRESERVE & PROTECT: Mapping the Tipping Points

The economic news has turned decidedly negative globally and a sense of 'quiet before the storm' permeates the financial headlines. Arcane subjects such as a Hindenburg Omen now make mainline news. The retail investor continues to flee the equity markets and in concert with the institutional players relentlessly pile into the perceived safety of yield instruments, though they are outrageously expensive by any proven measure. Like trying to buy a pump during a storm flood, people are apparently willing to pay any price. As a sailor it feels like the ominous period where the crew is fastening down the hatches and preparing for the squall that is clearly on the horizon. Few crew mates are talking as everyone is checking preparations for any eventuality. Are you prepared?

What if this is not a squall but a tropical storm, or even a hurricane? Unlike sailors the financial markets do not have the forecasting technology to protect it from such a possibility. Good sailors before today's technology advancements avoided this possibility through the use of almanacs, shrewd observation of the climate and common sense. It appears to this old salt that all three are missing in today's financial community.

Looking through the misty haze though, I can see the following clearly looming on the horizon.

Since President Nixon took the US off the Gold standard in 1971 the increase in global fiat currency has been nothing short of breath taking. It has grown unchecked and inevitably became unhinged from world industrial production and the historical creators of real tangible wealth. READ MORE
---
READER ROADMAP - 2010 TIPPING POINTS aid to positioning COMMENTARY
Last Update: 10/08/2021 07:14 AM
SCHEDULE: 1st Pass: 5:30AM EST, 2nd Pass: 8:00 AM, 3rd Pass 10:30 AM. Last Pass 5:30 PM


Complete Legend to the Right, Top Items below.
Articles with highlights, graphics and any pertinent analysis found below.

1-SOVEREIGN DEBT

2-EU BANKING CRISIS
3-BOND BUBBLE

4-STATE & LOCAL GOVERNMENT

5-CENTRAL & EASTERN EUROPE
6-BANKING CRISIS II
7-RISK REVERSAL

8-COMMERCIAL REAL ESTATE

9-RESIDENTIAL REAL ESTATE - PHASE II
10-EXPIRATION FINANCIAL CRISIS PROGRAM
11-PENSION CRISIS

12-CHRONIC UNEMPLOYMENT

13-GOVERNMENT BACKSTOP INSUR.
14-CORPORATE BANKRUPTCY
10-07-10
1- SOVEREIGN DEBT & CREDIT CRISIS
time (et)
report
period
Actual
Consensus
forecast
previous
Thursday, Oct. 7
8:30 am
Jobless claims
10/1
445,000
455,000
456,000
3 pm
Consumer credit
Aug.
-$3.3 bln
N/A
-$4.1 bln
NY personal income falls for 1st time in 70 years
Reuters

Paychecks or net earnings tumbled 5.4 percent, while dividends, interest and rent slid 8.4 percent, to a grand total of nearly $908 billion, the state comptroller's report said.
Not only did New Yorkers' personal incomes fall "almost twice" as much as they did in the nation as a whole, but they have yet to recover to pre-recession levels, Comptroller Thomas DiNapoli said
Goldman Sachs Says U.S. Economy May Be `Fairly Bad'
BL


David Stockman- The U.S. Is In A "Race To The Fiscal Bottom"
BI


"We are not in a conventional business cycle recovery, so stimulus is futile and just adds needlessly to the $9 trillion of Treasury paper already floating dangerously around world financial markets. Instead, after 40 years of profligate accumulation of public and private debt, and reckless money-printing by the Fed, we had an economic crash landing, which left us with an enduring structural breakdown, not just a cyclical downturn.

In effect, we undertook a national leveraged buyout, raising total credit market debt to $52 trillion which represented a 3.6X leverage ratio against national income or GDP. By contrast, during the 110 years prior to 1980, our aggregate leverage hugged closely to a far more modest ratio at 1.5 times national income.

The only solution is a long period of debt deflation, downsizing and economic rehabilitation, including a sustained downshift in consumption and corresponding rise in national savings.

And a key element of the latter is a drastic reduction in government dis-savings through spending cuts and tax increases — and these measures need to start right now. Keynesian policymakers who say wait for the midterms to address the deficit are like battleship admirals: They are fighting the last war with the same failed strategy that gave rise to our current predicament."

Obama's presidency is a profound disappointment. So far, he's proven that when Republican's start elective wars, Democrats can't end them; when Republicans empty the Treasury, Democrats can't replenish it; when Republicans put a middle-class destroying money printer at the head of the Fed, Democrats reappoint him; and when the Republicans unleash an orgy of dangerous speculation on Wall Street, Democrats pass a contentless, 2,300 page, enabling act which will do nothing to protect Main Street from another financial meltdown, even as it keeps K Street fully employed.



Small Investors Continue to Move Into Bonds Pragmatic Capitalist
The latest AAII small investors allocation survey showed a continued move into bonds. Small investors are clearly hesitant to embrace the equity markets and continue to seek income in the safeness of bonds. The latest survey showed a 55% equity allocation (60% historical average), 25% bond allocation (15% historical average), and 20% cash (25% historical average).




Charles Rotblut of AAII elaborated on the results:
This month's special question asked AAII Members what factors influenced their decision to make or not make a recent change to their allocations. The responses centered on a few key themes. Some respondents cited uncertainty about the economy, the upcoming election and fiscal policy as complicating the outlook for stocks. Several are looking for a catalyst from the stock market, either an upside breakout or a near-term pullback that will create a more attractive buying opportunity. Others said they were comfortable with their allocations and saw no reasons to change.

Here is a sampling of the responses:

"Given the uncertainty in the economy and lack of leadership in Washington, there is no clear direction to take."
"No particular changes. I have absolutely no conviction of the stock market's direction. Bonds are overpriced."
"There exists a tight trading range, as we wait for a jobs catalyst and election clarity. I expect to tilt towards equities as we approach November."
"Putting new money into cash and taking a 'wait and see' position before starting to dollar cost average my way back into stocks and ETFs."
"I made no changes because allocations are within my parameters and dividend income is meeting my cash flow requirements."
4- STATE & LOCAL GOVERNMENT
Ominous Clouds Over State, Local & Federal Government Financing BIN
Illinois Pays More Than Mexico as Cash-Strapped States Sell Bonds Overseas BL
Illinois capital-markets director John Sinsheimer and Citigroup Inc. bankers took a globe-girdling trip from the U.K. to China in June to persuade investors that the state's $900 million of Build America Bonds were a bargain.

The seven-country visit worked. The state sold one-fifth of the federally subsidized securities abroad the next month, tapping investors who are the fastest-growing source of borrowed cash for U.S. municipalities.

Illinois, with the lowest credit rating of any state from Moody's Investors Service, dangled yields higher than Mexico, which defaulted on debt in 1982, and Portugal, which costs more to insure against missed payments

.
California Has to Delay Bills to Avert IOUs, Controller Says BL
Just How Much Are America's Teachers Getting Paid BI
5- CENTRAL & EASTERN EUROPE
8- COMMERCIAL REAL ESTATE
Vacancies Drop at Shopping Malls WSJ
U.S. shopping malls have arrested their declines in occupancy and lease rates and begun a slow recovery, but retail landlords caution that a stronger rebound will depend on job gains and renewed consumer confidence.


Vacancy rates at malls in the top 80 U.S. markets declined to 8.8% in the third quarter, down two-tenths of a percentage point from a year earlier, according to data released Wednesday by commercial-property research firm Reis Inc. The occupancy gain was the first since the fourth quarter of 2006.

Meanwhile, third-quarter mall lease rates held steady at $38.72 per square foot per year, marking the first quarter that didn't show a year-over-year decline in lease rates in two years, according to Reis.

The numbers are similar for shopping centers, which are smaller centers typically anchored by grocery stores with a row of small shops facing a common parking lot. Shopping-center vacancies held steady in the third quarter at 10.9%. Lease rates declined by one-tenth of a percentage point to $16.58, the smallest decline since the second quarter of 2008.
9-RESIDENTIAL REAL ESTATE - PHASE II
Rule of Law Versus Bank Profits- Mortgage Fraud Edition Naked Capitalism
Real estate downturn could last 8 years: IMF MW
Foreclosure Furor Rises; Many Call for a Freeze NYT

Foreclosure Mess: How Much Worse Can It Get? ABC
As Document Scandal Unwinds, 'Unimaginably Bad' Outcomes Contemplated
10- EXPIRATION FINANCIAL CRISIS PROGRAM
11- PENSION & ENTITLEMENTS CRISIS
ADP Estimates U.S. Companies Cut 39,000 Jobs in September
BL


High unemployment could last a long time
MW

Commentary: Trio of speakers put the 'dismal' back in economics
13- GOVERNMENT BACKSTOP INSURANCE
New GM, Same Old Union? Atlantic
NICE SUMMARY OF THE US AUTO INDUSTRY PROBLEM
"GM has a little over 50,000 employees and about 500,000 retirees"
GM's death was ultimately driven in large part by how its management interacted with its unions. You can have quite a bit of sympathy for both sides--as I do--and recognize that both sides were taking the most obvious course at any given time, while also realizing that the cumulative decisions were entirely toxic.


The first thing you need to recognize is that the militant unions of the thirties were to some extent made more militant by the abuses on the corporate side--the Battle of the Overpass, for example, where company representatives beat the crap out of organizers who were attempting to hand out leaflets in a public space. Over time, that dynamic evolved into something that was more stable, but also more toxic: a sort of awful marriage between two sides that hate each other, but hate everyone else even more.

One of the most remarkable things I learned in writing about GM was that Ron Gettlefinger was totally blindsided by GM's financial collapse. The UAW had so often convinced itself that the company's dire warnings were simply strategic bargaining claims that it didn't understand how parlous the underlying finances were--and in fairness, in the past, management had often made exaggerated claims when it was bargaining. One former auto analyst I talked to said that the company would routinely claim that anything it didn't want to do was being blocked by the union--but when the rare equity researcher actually talked to the UAW, they'd often find that the union had never heard of the issue where it was allegedly the sole obstacle to change.

That said, by the mid-1950s the Big Three had settled into a relatively stable relationship with the UAW. When contract time came around, the UAW picked off the company it perceived as the least able to survive a strike; used the threat of a strike to get a good contract; and then demanded the same from the other two. Those companies were now in a bad position, because if they risked a strike, their competitor, who already had a contract, would take all their customers.

This relationship essentially meant that the Big Three simply didn't compete on labor cost, work processes, or any of the other labor-side innovations that have enhanced productivity over the last forty years. It's not that contracts didn't vary by company or plant, but the outlines were broadly similar across the industry. This was good for the UAW and good for the auto manufacturers, because arguably it actually helped cement their cosy oligopoly by removing one of the major competitive pressures.

And in many ways, the voter base and political clout of the UAW was helpful to securing Detroit favors from Washington. During that period, union peace was very valuable, and management bought that union peace with concessions that seemed cheap at the time: tax-favored pension and health care benefits.

Had there been no foreign competition, this wouldn't have mattered so much.
14- CORPORATE BANKRUPTCIES
GE buys Dresser in $3bn push on energy FT

The effect of a renminbi appreciation on the US-China trade balance VOX

Wen urges EU to treat RMB exchange rate fairly Shanghai Daily

Wen warns against renminbi pressure FT



19- PUBLIC POLICY MISCUES
Treasury Estimates Bailout Loss at $29 Billion NY Times
The Treasury Department expects to lose $29 billion on the federal bailouts stemming from the financial crisis, with most of the losses in its housing finance program and the auto rescue.

In a report released on Tuesday, the administration said it expected a $17 billion loss from its investments in General Motors, Chrysler and the auto finance companies, as well as a $46 billion loss from housing programs like the mortgage modification program known as the Home Affordable Modification Program.
---
---
OTHER TIPPING POINT CATEGORIES NOT LISTED ABOVE

19-US PUBLIC POLICY MISCUES

24-RETAIL SALES

Holiday sales forecast to rise 2.3%, retailers say CNN

26-GLOBAL OUTPUT GAP

31-FOOD PRICE PRESSURES

32-US STOCK MARKET VALUATIONS
---
---



CENTRAL BANKING MONETARY POLICIES, ACTIONS & ACTIVITIES

------------

David Rosenberg Attacks the Fed's Intentional Ponzi Approach Calculated Risk



I am honestly still trying to grasp the fact that the Fed has admitted to trying to run what is really nothing more than a ponzi scheme….That is our great American growth strategy.

This weekend's shocking admittal that the Fed is hoping QE will keep asset prices "higher than they otherwise would be" did not surprise David Rosenberg one bit. In this morning's note he said:
Brian Sack, a senior official at the New York Fed, had this to say about the powers of quantitative easing in a speech he just delivered:


"Some observers have argued that balance sheet changes, even if they influence longer-term interest rates, will not affect the economy because the transmission mechanism is broken. This point is overstated in my view. It is true that certain aspects of the transmission mechanism are clogged because of the credit constraints facing some households and businesses, and it is true that monetary policy cannot directly target those parties that are the most constrained. Nevertheless, balance sheet policy can still lower longer-term borrowing costs for many households and businesses, and it adds to household wealth by keeping asset prices higher than they otherwise would be. It seems highly unlikely that the economy is completely insensitive to borrowing costs and wealth, or to other changes in broad financial conditions. "

I just love that one comment to the effect that QE "adds to household wealth by keeping asset prices higher than they otherwise would be." When will these guys ever learn that maybe, just maybe, these Fed policies aimed at targeting asset prices at levels above their intrinsic values is probably not in the best interests of the nation? As our friend Marc Faber likes to say, the "Bernanke put" is cut from the same cloth as the fabled "Greenspan put" — only the strike price is different.

Imagine running a policy aimed at getting people to spend money based on an artificial level of asset values — what an admission. Then again, this is what the Fed has been all about since the LTCM bailout of 1998. We're still not convinced after reading this sermon that this next "pull-another-rabbit-out-of-the-hat" experiment is going to end with very much success. There is something to be said about paying for our mistakes and to have the Fed try to rekindle an asset-based economy that has only ended up in generating a series of burst bubbles over the last 12 years, not to mention encourage a lifestyle of living beyond our means, is irresponsible at best, dangerous at worst.
I am honestly still trying to grasp the fact that the Fed has admitted to trying to run what is really nothing more than a ponzi scheme….That is our great American growth strategy. Unbelievable.


Global Central Bank Action May Follow BOJ Moves on Rates BL


"The Bank of Japan is at the head of the pack. It looks like a lot of others will follow. Whether it's right or not is another matter"


U.S. Treasurys: Quantitative Easing Already Priced? BCAR

QE Coming: Slow Rise in Inflation Not Enough to Satisfy the Fed MStanley

Excess Reserves Have to Decline for Fed Policy to be Successful NTrust

Central Bankers are Paid to Lie Sheehan

Fed-Speak, "More Cowbell"

Ben Bernanke Makes It a Trifecta of Ignorance PragCap

Bernanke Sending Bears Into Hibernation? CNBC

Is It Wrong to Capitalize on Nonpublic Fed Information? Atlantic

Larry Summers and the Subversion of Economics Chronicle

Business Cycle Monitor: Global slowdown takes its toll Danske

Deflation and the Fisher Equation FRBSL

David Goldman Explains Why Quantitative Easing Is Backfiring Badly BI


Quantitative easing, once again, won't create economic growth. It will just reprice assets. In the Keynesian model, it is supposed to drive money out of safe-haven refuges (which have a negative real return) and into brick-and-mortar and, presumably job creation. What it does, in fact, is turn gold into a safe haven, and force an increase in the savings rate! That's because prospective pensioners who thought they could retire with a 7% annuity are looking at a 4% annuity instead. They simply have to save more, and that's bad for consumption. The cost of money isn't the main obstacle to job creation. Obamacare and associated regulatory burdens are the big problem.




GENERAL INTEREST

U.S. Plans Law Enforcement 'Surge' On Trains Freedom's Phoenix

U.S. authorities plan a law enforcement surge this week along Amtrak routes, an exercise called RailSafe, and the heads of the country's biggest mass transit systems were briefed today on the possible terror threat, all part of what is being called an abundance of caution. Amtrak is holding a high-security exercise Friday in which uniformed officers will be a visible presence on national transit routes. RailSafe will include all the local police agencies along the Amtrak routes involved in the exercise.

"If al Qaeda is planning simultaneous attacks in Europe," said Richard Clarke, former White House national security official and now an ABC News consultant, "there's nothing to say they could not also include the US on that list of simultaneous attacks."

A senior DHS official said the rail exercise is "long-planned" and "is not connected in any way" to the terror threat in Europe.

The stepped-up security comes as the French arrested 12 terror suspects in Bordeaux and Marseilles, and as the U.S. used CIA drones to attack a suspected center of the plot in Pakistan. (See Video Included)

10 Factors Fomenting Financial Decoupling Hahn

Middle Class Cuts Back on Booze WSJ

European families still feel cash-strapped FT

FLASH CRASH - HFT - DARK POOLS

The Mutual Fund in the 'Flash Crash' WSJ

Regulators looking at the "flash crash" have focused on a Waddell & Reed mutual fund. It is part of a rapidly growing breed of U.S. mutual funds that can trade in almost anything they want, including hedging during times of trouble.

MARKET WARNINGS

CURRENCY WARS

Analysis: G20 proximity talks needed to avert FX war Reuters

IMF chief fears currency war after Japan cuts rates to zero Telegraph

"There is clearly the idea beginning to circulate that currencies can be used as a policy weapon"

This Means War Black Swan

Countries pursue cheap money - none dare call it a "currency war" Forsyth

How to fight the currency wars with stubborn China Wolf (via Google jump)

FX feud puts won under upward pressure Korea Times

Emerging Asia feels currency strain FT

MARKET & GOLD MANIPULATION

AUDIO / VIDEO

QUOTE OF THE WEEK


"Within a single week 25 nations have deliberately slashed the values of their currencies. Nothing quite comparable with this has ever happened before in the history of the world."

Ben Davies, CEO of Hinde Capital

BUY ANY BOOK

GET 2 MONTH SUBSCRIPTION TO

MONTHLY MARKET

COMMENTARY

BOOKSTORE
Gordon T Long is not a registered advisor and does not give investment advice. His comments are an expression of opinion only and should not be construed in any manner whatsoever as recommendations to buy or sell a stock, option, future, bond, commodity or any other financial instrument at any time. While he believes his statements to be true, they always depend on the reliability of his own credible sources. Of course, he recommends that you consult with a qualified investment advisor, one licensed by appropriate regulatory agencies in your legal jurisdiction, before making any investment decisions, and barring that, we encourage you confirm the facts on your own before making important investment commitments.ont>
© Copyright 2010 Gordon T Long. The information herein was obtained from sources which Mr. Long believes reliable, but he does not guarantee its accuracy. None of the information, advertisements, website links, or any opinions expressed constitutes a solicitation of the purchase or sale of any securities or commodities. Please note that Mr. Long may already have invested or may from time to time invest in securities that are recommended or otherwise covered on this website. Mr. Long does not intend to disclose the extent of any current holdings or future transactions with respect to any particular security. You should consider this possibility before investing in any security based upon statements and information contained in any report, post, comment or recommendation you receive from him.
THURSDAY
10-07-10
S
M
T
W
T
F
S
1
2
3
4
5
6
7
8
9
10
11
12
13
14
15
16
17
18
19
20
21
22
23
24
25
26
27
28
29
30
31
READING THE RIGHT BOOKS? NO TIME?
WE HAVE IT ANALYZED & INCLUDED IN OUR LATEST RESEARCH PAPERS!
ACCEPTING PRE-ORDERS
---
TIPPING POINTS
1-SOVEREIGN DEBT & CREDIT CRISIS
2-EU BANKING CRISIS
3-BOND BUBBLE
4-STATE & LOCAL GOVERNMENT
5-CENTRAL & EASTERN EUROPE
6-BANKING CRISIS II
7-RISK REVERSAL
8-COMMERCIAL REAL ESTATE
9-RESIDENTIAL REAL ESTATE - PHASE II
10-EXPIRATION FINANCIAL CRISIS PROGRAM
11-PENSION CRISIS
12-CHRONIC UNEMPLOYMENT
13-GOVERNMENT BACKSTOP INSUR.
14-CORPORATE BANKRUPTCY
15-CREDIT CONTRACTION II
16-US FISCAL IMBALANCES
17-CHINA BUBBLE
18-INTEREST PAYMENTS
19-US PUBLIC POLICY MISCUES
20-JAPAN DEBT DEFLATION SPIRAL
21-US RESERVE CURRENCY.
22-SHRINKING REVENUE GROWTH RATE
23-FINANCE & INSURANCE WRITE-DOWNS
24-RETAIL SALES
25-US DOLLAR WEAKNESS
26-GLOBAL OUTPUT GAP
27-CONFIDENCE - SOCIAL UNREST
28-ENTITLEMENT CRISIS
29-IRAN NUCLEAR THREAT
30-OIL PRICE PRESSURES
31-FOOD PRICE PRESSURES
32-US STOCK MARKET VALUATIONS
33-PANDEMIC
34-
S$ RESERVE CURRENCY
35-TERRORIST EVENT
36-NATURAL DISASTER
---
Book Review- Five Thumbs Up for Steve Greenhut's Plunder! Mish