ANALYTICAL SERVICES
---
Fibonacci - W.D. Gann
Elliott Wave - J. M. Hurst
---

Developers of Chaos Theory
& Mandelbrot Generator
Algorithms
APPLICATION FOCUS
---
---
A MUST READ FOR ANY UNDERSTANDING
of the current
GLOBAL MACRO ECONOMIC
ENVIRONMENT
---
---
FREE INTRODUCTORY
MAILING
Current Thesis Advisory
62 pages
EXTEND & PRETEND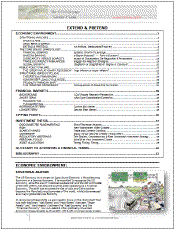 Click page to view Index
Add Promo Code: "Introduction"
in the Subject Heading
The Latest Monthly
MONTHLY MARKET COMMENTARY
12 pages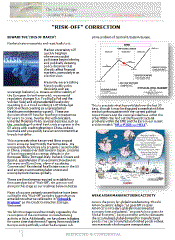 Click page for Front Page
Add Promo Code: "MMU"
in the Subject Heading
---
FREE INTRODUCTORY
ACCESS
FACEBOOK

DAILY TIPPING POINT ARTICLE POSTS
SAMPLE PAGE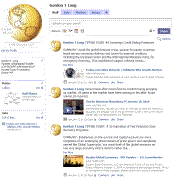 Click page to view Index
Add Promo Code: "Facebook"
in the Subject Heading
---
CUSTOMIZE YOUR RESEARCH EFFORTS
TIPPING POINT
TAG ENGINE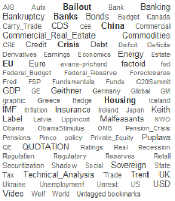 Click page to view Index
Free Access to Our Tag Engine for detailed research behind our Tipping Points.
OVER 1000 ARTICLES INDEXED
each with an
Executive Summary - Abstract
SAMPLE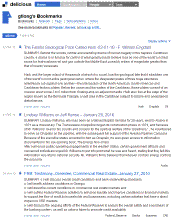 Click page to view Index
Add Promo Code: "Tag Engine"
in the Subject Heading
---
| | |
| --- | --- |
| LATEST PUBLICATIONS | RSS |
COMMENTARY for all articles by Gordon T Long
PRESERVE & PROTECT: The Jaws of Death

The United States is facing both a structural and demand problem - it is not the cyclical recessionary business cycle or the fallout of a credit supply crisis which the Washington spin would have you believe.

It is my opinion that the Washington political machine is being forced to take this position, because it simply does not know what to do about the real dilemma associated with the implications of the massive structural debt and deficits facing the US. This is a politically dangerous predicament because the reality is we are on the cusp of an imminent and significant collapse in the standard of living for most Americans.

The politicos' proven tool of stimulus spending, which has been the silver bullet solution for decades to everything that has even hinted of being a problem, is clearly no longer working. Monetary and Fiscal policy are presently no match for the collapse of the Shadow Banking System. A $2.1 Trillion YTD drop in Shadow Banking Liabilities has become an insurmountable problem for the Federal Reserve without a further and dramatic increase in Quantitative Easing. The fallout from this action will be an intractable problem which we will face for the next five to eight years, resulting in the "Jaws of Death" for the American public. READ MORE

PRESERVE & PROTECT: Mapping the Tipping Points

The economic news has turned decidedly negative globally and a sense of 'quiet before the storm' permeates the financial headlines. Arcane subjects such as a Hindenburg Omen now make mainline news. The retail investor continues to flee the equity markets and in concert with the institutional players relentlessly pile into the perceived safety of yield instruments, though they are outrageously expensive by any proven measure. Like trying to buy a pump during a storm flood, people are apparently willing to pay any price. As a sailor it feels like the ominous period where the crew is fastening down the hatches and preparing for the squall that is clearly on the horizon. Few crew mates are talking as everyone is checking preparations for any eventuality. Are you prepared?

What if this is not a squall but a tropical storm, or even a hurricane? Unlike sailors the financial markets do not have the forecasting technology to protect it from such a possibility. Good sailors before today's technology advancements avoided this possibility through the use of almanacs, shrewd observation of the climate and common sense. It appears to this old salt that all three are missing in today's financial community.

Looking through the misty haze though, I can see the following clearly looming on the horizon.

Since President Nixon took the US off the Gold standard in 1971 the increase in global fiat currency has been nothing short of breath taking. It has grown unchecked and inevitably became unhinged from world industrial production and the historical creators of real tangible wealth. READ MORE
---
READER ROADMAP - 2010 TIPPING POINTS aid to positioning COMMENTARY
POSTS: WEDNESDAY 10-13-10
Last Update: 10/14/2010 05:09 AM
SCHEDULE: 1st Pass: 5:30AM EST, 2nd Pass: 8:00 AM, 3rd Pass 10:30 AM. Last Pass 5:30 PM


Complete Legend to the Right, Top Items below.
Articles with highlights, graphics and any pertinent analysis found below.

1-SOVEREIGN DEBT

2-EU BANKING CRISIS
3-BOND BUBBLE

4-STATE & LOCAL GOVERNMENT

5-CENTRAL & EASTERN EUROPE
6-BANKING CRISIS II
7-RISK REVERSAL

8-COMMERCIAL REAL ESTATE

9-RESIDENTIAL REAL ESTATE - PHASE II
10-EXPIRATION FINANCIAL CRISIS PROGRAM
11-PENSION CRISIS

12-CHRONIC UNEMPLOYMENT

13-GOVERNMENT BACKSTOP INSUR.
14-CORPORATE BANKRUPTCY
10-13-10
GEO-POLITICAL TENSIONS - ISRAEL / KOREA / IRAN
IRAN
ISREAL
KOREA
1- SOVEREIGN DEBT & CREDIT CRISIS
GREECE
Greek bonds put on star turn in eurozone FT
Confidence grows that Athens can spur economy
Greece's Borrowing Costs Fall WSJ
Greece's deficit-reduction efforts are bearing some fruit in the debt markets, where the nation sold a batch of short-term bills at a yield lower than a previous, similar auction.
SPAIN
GERMANY
FRANCE
French Unions Threaten Open-Ended Strikes Over Pensions BL
Sarkozy stands firm as pension protests escalate Inde
UK
IRELAND

JAPAN
Bank of Japan May Buy More Assets WSJ
Japan's Central Bank Threatens To Buy Up Even More Stocks, Bonds, And Real Estate BI
Japan's central bank made the incredible announcement last week that it would buy stocks, bonds, and real estate in a bid to devalue the yen.
They've already set up a $61.1 billion fund targeting bonds, exchange-traded funds (ETFs), and real estate investment trusts (REITs) and it's a bid to fight deflation by blatantly inflating all kinds of asset prices.
As Joe Weisenthal has pointed out, this is part of Japan's new 'rabid dog' monetary policy -- They want speculators to be absolutely terrified by the unpredictable nature of the central bank. It could suddenly intervene in currency markets, suddenly start buying Nikkei ETFs, or just throw free money at banks and order them to lend. They're craaazy, so beware if you're long the yen.
Yet even Japan's wild actions to discredit its own currency hasn't stopped the yen from appreciating further. It's now below 82 per U.S. dollar and near year-to-date lows.
Maybe that's why Bank of Japan governor Masaaki Shirakawa has today 'hinted' that the central bank could expand its $61.1 billion inflate-the-market-at-all costs buying program even further.
"If judged necessary in the future, steering monetary policy by making further use of the fund is one of the likely policy options," he said at a parliamentary committee meeting reports the Wall Street Journal.
Translation -- We can and will trash our currency to the best of our ability. Anything for the exporters.
time (et)
report
period
Actual
Consensus
forecast
previous
Wednesday, Oct. 13
8:30 am
Import pric

e index

Sept.
N/A
0.6%
2 pm
Federal budget
Sept.
N/A
-$45 bln
Faber- I'm Ultra-Bearish On Everything, And We're At A Turning Point Where It's Time To Dump Bonds BI
Inflation-linked bonds show more concerns than Fed MW
4- STATE & LOCAL GOVERNMENT
California to Sell 24 Government Buildings for $2.3 Billion CNBC
The state announced Monday it is selling 24 government office buildings — including the Ronald Reagan State Building in Los Angeles and the San Francisco Civic Center — to a group of private investors for $2.3 billion.

The Associated Press reported earlier this year that the deal would end up costing the state $5.2 billion in rent over 20 years, perhaps saddling taxpayers with costs beyond whatever the state would net from the sale. a study by Beacon Economics reached a similar conclusion by looking at a 30-year period.
US cities face big public pension deficits FT
Four Governors on How to Cut Spending WSJ
After years of cost increases that exceeded population growth and inflation, the budgets of many American states plunged into crisis during the economic downturn. We asked Ed Rendell, Arnold Schwarzenegger, Deval Patrick and Bob McDonnell to tell us how they are coping and how they plan to save money in the future
5- CENTRAL & EASTERN EUROPE
Expect Bank Earnings to Be Lower This Quarter: Bove
CNBC

8- COMMERCIAL REAL ESTATE
9-RESIDENTIAL REAL ESTATE - PHASE II
Home Prices Are Love Affair Heading for Rocks Lynn
The foreclosure freeze freakout MW

10- EXPIRATION FINANCIAL CRISIS PROGRAM
11- PENSION & ENTITLEMENTS CRISIS
Debt - US Cities Face Half a Trillion Dollars of Public Pension Deficits
CNBC

Big US cities could be squeezed by unfunded public pensions as they and counties face a $574 billion funding gap, a study to be released on Tuesday shows. The gap at the municipal level would be in addition to $3,000 billion in unfunded liabilities already estimated for state-run pensions, according to research from the Kellogg School of Management at Northwestern University and the University of Rochester.
Senior citizens brace for Social Security freeze Reuters

Peak Oil Experts Fear Big New U.S. Job Losses, Economic Downturn
HP


Jobless America threatens to bring us all down with it
Warner


Fifteen months since recession's official end, economy short 11.5 million jobs
EPI0

13- GOVERNMENT BACKSTOP INSURANCE
FDIC Floats Rules on Closing Firms WSJ
Federal regulators proposed a rule that would require creditors of large financial firms to suffer losses in the event of a firm's collapse.
14- CORPORATE BANKRUPTCIES

China Banks Hit Again with Required Reserve Ratio Hike Reuters

China Needs to Move Slowly on Yuan Revaluation Pettis

China to Add Emerging-Market Currencies to Reserves BL

$2.5 Trillion in Reseves? BL

China says yuan reform doesn't mean appreciation Reuters

Once a Winner, China Sees Globalization's Downside - Part I YALE


If another 20 to 30 million units under construction are added, China's excess capacity could house the entire US population!


"Transforming China's Economic Development Model" Econbrowser


19- PUBLIC POLICY MISCUES
The President's Nun: Obamacare Scranton Scandal Explodes American Spectator
Hospitals, said this doctor -- frequently run a debt. "What's different? Why now?" he said in terms of the rationale for selling the Mercy hospitals. The reason is exactly as CEO Cook originally said it was. ObamaCare cuts in Medicare reimbursement have changed the rules so drastically for hospitals "you [Mercy Health Partners] are in an untenable situation," said this physician. Most hospitals have accumulating debt because of capital investments, says the doctor. But they can't deal with that debt if in fact their ability to earn money is cut off or drastically reduced over time.
Alarmingly, the doctor, with a lifetime of practice in hand, says that "hospitals close in clusters where there is decreased income in terms of relatively low Medicare reimbursement…because they are the most vulnerable." He adds that what is happening in Scranton, Nanticoke, and Tunkhannock with the Mercy hospitals "is just the beginning. It will happen everywhere because reimbursements will be reduced" under ObamaCare. Particularly, he adds, in areas where you have a high elderly population.
If the doctor is right, and he is not alone in saying this, the proposed sale of the three Mercy hospitals becomes a harbinger of what will happen nationally as a result of ObamaCare slowly tightening its government tentacles over the private health care system. Which means the sale of the three Mercy hospitals has added Scranton to what the Wall Street Journal has already called ObamaCare's "trail of destruction."
---
---
OTHER TIPPING POINT CATEGORIES NOT LISTED ABOVE

19-US PUBLIC POLICY MISCUES

24-RETAIL SALES

26-GLOBAL OUTPUT GAP

31-FOOD PRICE PRESSURES

Worrying Over China and Food Sorkin

Meat Market Corn Crunch Means Costliest Beef in Quarter Century BL

32-US STOCK MARKET VALUATIONS
---
---



CENTRAL BANKING MONETARY POLICIES, ACTIONS & ACTIVITIES

------------

Bernanke's History Lesson- Japan WSJ

Criticisms Ben Bernanke made of Japan's central bank a decade ago—saying it was too timid in stimulating Japan's economy to prevent deflation—give hints of what the Fed's next steps might be.

Fed Moves Viewed as Targeting the Dollar WSJ

Fed Officials Were Prepared to Ease `Before Long,' Minutes Say BL

Minutes Federal Reserve

Fed tilts to more monetary easing FT
Minutes show likelihood of QE2 in November

More Fed easing likely won't help economy: Hoenig Reuters

Speech Federal Reserve


"There simply is no strong evidence the additional liquidity would be particularly effective in spurring new investment, accelerating consumption, or cushioning or accelerating the deleveraging that is hopefully winding down."


Fed's Yellen acknowledges risks to ultra-low rates AP

Speech Federal Reserve

Experts warn that further easing could sink recovery Fund Strategy

Deutsche on the liquidity trap – and the last hurrah FTA

The Fed's QE2 — Speeding Our Demise Decline of the Empire


"Ben Bernanke can not repeal the law of gravity no matter how hard he tries. Any boost he did achieve in house and stock prices would be temporary, as it was the last time around. Equities would once again revert (fall) to their natural price levels, and the latest deception ( stimulus) would be played out without turning the economy around. And if Americans did spend more money for a while based on their new-found wealth, they would once again find themselves holding the debt bag after that phony wealth disappeared."








GENERAL INTEREST

America's Faltering Empire Decline of the Empire

If we assume that Empires rise & fall, and history tells us they always do, the question becomes where do we stand? Again, it is crystal clear that our power is waning, to wit—
- The Imperial Capital (aka. Washington, D.C) is now mostly out of touch with the citizenry, and thus no longer serves their interests.


- Corruption is rife in the Capital, with corporate special interests, especially in Finance, dominating any actions taken there. This makes a mockery of our so-called "Democracy."


- The things that made us great are falling apart. For example, our Middle Class is disappearing at an alarming rate. Wealth & income disparity in the United States is greater than at any time since the late 1920s before the 1929 crash and the subsequent Great Depression. These developments are related to the outsourcing of our manufacturing base, which began in earnest in the early 1990s during the Age of Globalization.


- The United States is effectively broke, or soon will be. The private sector no longer functions. Our failed domestic sectors are bankrupting us (e.g. Banking or Housing—see Citigroup, or Fannie & Freddie). The public sector grows overly large. We can no longer afford our Imperial Adventures, and must borrow money from rising powers like China to carry them out (e.g. Iraq, Afghanistan).


- The United States is heavily dependent on resources (chiefly oil) that it does not produce domestically. Thus America must defend far-flung supply chains to secure these resources, but its ability to do so, or coerce others to sell us what we need, becomes weaker & weaker over time.


- Corruption itself, aside from plain vanilla bribery, is a symptom of a lack of Vitality and a tendency toward Paralysis & Complexity which always arises when an Empire goes downhill. It happened in Britain, it happened in Rome, and it is happening here. I have written that our get up and go has got up and went. In other words, we are stuck on The Wheel of Suffering.


By my reckoning, the Empire's Decline began in the early 1980s. I date it then because a wide array of disturbing economic data points to that period. For example, it is no accident that the so-called "credit bubble" got started during that time, and later grew to disastrous proportions during the Lost Decade 2000-2009.Increasingly, people did not earn a living wage and spend their money based on savings & income. They spent money they didn't have because of easy credit. They speculated in stocks & houses, among other things. As Bill Bonner once pointed out, Easy Credit Is Stimulus. You can see why I find it a complete joke that we must now stimulate an economy that has been over-stimulated for nearly 30 years.

This is a "run" on the system. The final run Real Reform

Forget about piddly runs on national banks. If the info my colleague has been tracking for many years is correct, a mega run on the entire economic system appears to be set in place and on its way. Here are the indicators:

The price of agricultural, industrial commodities, stocks and bonds are surging simultaneously
People in the know are beginning to get rid of money
And acquiring tangible stuff with that money (commodities, land, businesses, gold)
Money is now less appealing than tangible wealth. They no longer want to save in money, financial capital. They want to save in tangible assets, real capital, wealth. The stuff now in greater demand than money. That is the real indicator.

This is an extremely disturbing development.


Third world America Macleans

U.K. Warns of Cyber Attack Risk WSJ


The head of Britain's communications intelligence agency said it may need to receive feeds of information from private companies in key economic sectors in order to protect the U.K. economy from the threat from cyber attacks.

FLASH CRASH - HFT - DARK POOLS

Lazy Portfolio winners and Flash Crash Zen Farrell


MARKET WARNINGS

Options Show No Black Swan in Emerging Markets as Stocks Surge BL
Risk to the Downside Grows Kass
Shrugging Off Bad News Saut


CURRENCY WARS

What Is Rally In Gold Telling Us? Wells Fargo

Currency tensions to continue China Daily

China paper warns currency war could fuel bubbles Hindustan Times

Fed's Bizarre Tactics Target Weaker Dollar Merk

Former Fed Member Tells Obama To Pull A "Gordon Brown" And Sell All Of America's Gold ZH

Currencies and bonds fire quant funds to big rallies FT

Q3 EARNINGS

Posco Cuts Profit Forecast After Costs Erode Earnings BL


Shares of Korea-based Posco -- the world's third largest steelmaker -- and a major proxy for global demand, has come out with disappointing earnings and a mediocre outlook, sending its shares down over 2% in Korean trading. What's going on? It looks like a classic case of mediocre demand and high underlying costs, as iron ore prices continue to surge.

Intel Sees Strong Corporate Demand WSJ

MARKET & GOLD MANIPULATION

AUDIO / VIDEO

QUOTE OF THE WEEK


"The global financial system continues to be unsound in the same way that a Ponzi scheme is unsound: there are not enough cash flows to ultimately service the face value of all the existing obligations over time. A Ponzi scheme may very well be liquid, as long as few people ask for their money back at any given time. But solvency is a different matter - relating to the ability of the assets to satisfy the liabilities."

John Hussman
No Margin of Safety, No Room for Error



BUY ANY BOOK

GET 2 MONTH SUBSCRIPTION TO

MONTHLY MARKET

COMMENTARY

BOOKSTORE
Gordon T Long is not a registered advisor and does not give investment advice. His comments are an expression of opinion only and should not be construed in any manner whatsoever as recommendations to buy or sell a stock, option, future, bond, commodity or any other financial instrument at any time. While he believes his statements to be true, they always depend on the reliability of his own credible sources. Of course, he recommends that you consult with a qualified investment advisor, one licensed by appropriate regulatory agencies in your legal jurisdiction, before making any investment decisions, and barring that, we encourage you confirm the facts on your own before making important investment commitments.ont>
© Copyright 2010 Gordon T Long. The information herein was obtained from sources which Mr. Long believes reliable, but he does not guarantee its accuracy. None of the information, advertisements, website links, or any opinions expressed constitutes a solicitation of the purchase or sale of any securities or commodities. Please note that Mr. Long may already have invested or may from time to time invest in securities that are recommended or otherwise covered on this website. Mr. Long does not intend to disclose the extent of any current holdings or future transactions with respect to any particular security. You should consider this possibility before investing in any security based upon statements and information contained in any report, post, comment or recommendation you receive from him.
WEDNESDAY
10-13-10
S
M
T
W
T
F
S
1
2
3
4
5
6
7
8
9
10
11
12
13
14
15
16
17
18
19
20
21
22
23
24
25
26
27
28
29
30
31
READING THE RIGHT BOOKS? NO TIME?
WE HAVE IT ANALYZED & INCLUDED IN OUR LATEST RESEARCH PAPERS!
ACCEPTING PRE-ORDERS
---
TIPPING POINTS
1-SOVEREIGN DEBT & CREDIT CRISIS
2-EU BANKING CRISIS
3-BOND BUBBLE
4-STATE & LOCAL GOVERNMENT
5-CENTRAL & EASTERN EUROPE
6-BANKING CRISIS II
7-RISK REVERSAL
8-COMMERCIAL REAL ESTATE
9-RESIDENTIAL REAL ESTATE - PHASE II
10-EXPIRATION FINANCIAL CRISIS PROGRAM
11-PENSION CRISIS
12-CHRONIC UNEMPLOYMENT
13-GOVERNMENT BACKSTOP INSUR.
14-CORPORATE BANKRUPTCY
15-CREDIT CONTRACTION II
16-US FISCAL IMBALANCES
17-CHINA BUBBLE
18-INTEREST PAYMENTS
19-US PUBLIC POLICY MISCUES
20-JAPAN DEBT DEFLATION SPIRAL
21-US RESERVE CURRENCY.
22-SHRINKING REVENUE GROWTH RATE
23-FINANCE & INSURANCE WRITE-DOWNS
24-RETAIL SALES
25-US DOLLAR WEAKNESS
26-GLOBAL OUTPUT GAP
27-CONFIDENCE - SOCIAL UNREST
28-ENTITLEMENT CRISIS
29-IRAN NUCLEAR THREAT
30-OIL PRICE PRESSURES
31-FOOD PRICE PRESSURES
32-US STOCK MARKET VALUATIONS
33-PANDEMIC
34-
S$ RESERVE CURRENCY
35-TERRORIST EVENT
36-NATURAL DISASTER
---
Book Review- Five Thumbs Up for Steve Greenhut's Plunder! Mish