ANALYTICAL SERVICES
---
Fibonacci - W.D. Gann
Elliott Wave - J. M. Hurst
---

Developers of Chaos Theory
& Mandelbrot Generator
Algorithms
APPLICATION FOCUS
---
---
A MUST READ FOR ANY UNDERSTANDING
of the current
GLOBAL MACRO ECONOMIC
ENVIRONMENT
---
---
FREE INTRODUCTORY
MAILING
Current Thesis Advisory
62 pages
EXTEND & PRETEND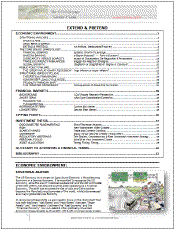 Click page to view Index
Add Promo Code: "Introduction"
in the Subject Heading
The Latest Monthly
MONTHLY MARKET COMMENTARY
12 pages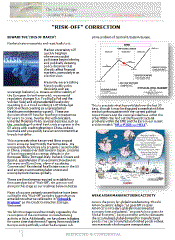 Click page for Front Page
Add Promo Code: "MMU"
in the Subject Heading
---
FREE INTRODUCTORY
ACCESS
FACEBOOK

DAILY TIPPING POINT ARTICLE POSTS
SAMPLE PAGE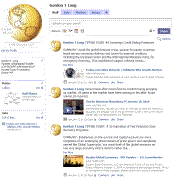 Click page to view Index
Add Promo Code: "Facebook"
in the Subject Heading
---
CUSTOMIZE YOUR RESEARCH EFFORTS
TIPPING POINT
TAG ENGINE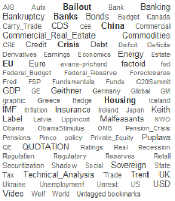 Click page to view Index
Free Access to Our Tag Engine for detailed research behind our Tipping Points.
OVER 1000 ARTICLES INDEXED
each with an
Executive Summary - Abstract
SAMPLE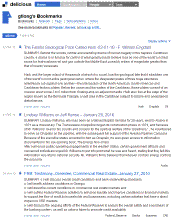 Click page to view Index
Add Promo Code: "Tag Engine"
in the Subject Heading
---
| | |
| --- | --- |
| LATEST PUBLICATIONS | RSS |
COMMENTARY for all articles by Gordon T Long
CURRENCY WARS: Misguided Economic Policy

The critical issues in America stem from minimally a blatantly ineffective public policy, but overridingly a failed and destructive Economic Policy. These policy errors are directly responsible for the opening salvos of the Currency War clouds now looming overhead.

Don't be fooled for a minute. The issue of Yuan devaluation is a political distraction from the real issue – a failure of US policy leadership. In my opinion the US Fiscal and Monetary policies are misguided. They are wrong! I wrote a 66 page thesis paper entitled "Extend & Pretend" in the fall of 2009 detailing why the proposed Keynesian policy direction was flawed and why it would fail. I additionally authored a full series of articles from January through August in a broadly published series entitled "Extend & Pretend" detailing the predicted failures as they unfolded. Don't let anyone tell you that what has happened was not fully predictable!

Now after the charade of Extend & Pretend has run out of momentum and more money printing is again required through Quantitative Easing (we predicted QE II was inevitable in March), the responsible US politicos have cleverly ignited the markets with QE II money printing euphoria in the run-up to the mid-term elections. Craftily they are taking political camouflage behind an "undervalued Yuan" as the culprit for US problems. Remember, patriotism is the last bastion of scoundre s READ MOREE

PRESERVE & PROTECT: The Jaws of Death

The United States is facing both a structural and demand problem - it is not the cyclical recessionary business cycle or the fallout of a credit supply crisis which the Washington spin would have you believe.

It is my opinion that the Washington political machine is being forced to take this position, because it simply does not know what to do about the real dilemma associated with the implications of the massive structural debt and deficits facing the US. This is a politically dangerous predicament because the reality is we are on the cusp of an imminent and significant collapse in the standard of living for most Americans.

The politicos' proven tool of stimulus spending, which has been the silver bullet solution for decades to everything that has even hinted of being a problem, is clearly no longer working. Monetary and Fiscal policy are presently no match for the collapse of the Shadow Banking System. A $2.1 Trillion YTD drop in Shadow Banking Liabilities has become an insurmountable problem for the Federal Reserve without a further and dramatic increase in Quantitative Easing. The fallout from this action will be an intractable problem which we will face for the next five to eight years, resulting in the "Jaws of Death" for the American public. READ MORE
---
READER ROADMAP - 2010 TIPPING POINTS aid to positioning COMMENTARY
Last Update: 10/18/2010 04:15 AM
SCHEDULE: 1st Pass: 5:30AM EST, 2nd Pass: 8:00 AM, 3rd Pass 10:30 AM. Last Pass 5:30 PM


Complete Legend to the Right, Top Items below.
Articles with highlights, graphics and any pertinent analysis found below.

1-SOVEREIGN DEBT

2-EU BANKING CRISIS
3-BOND BUBBLE

4-STATE & LOCAL GOVERNMENT

5-CENTRAL & EASTERN EUROPE
6-BANKING CRISIS II
7-RISK REVERSAL

8-COMMERCIAL REAL ESTATE

9-RESIDENTIAL REAL ESTATE - PHASE II
10-EXPIRATION FINANCIAL CRISIS PROGRAM
11-PENSION CRISIS

12-CHRONIC UNEMPLOYMENT

13-GOVERNMENT BACKSTOP INSUR.
14-CORPORATE BANKRUPTCY
10-16-10
GEO-POLITICAL TENSIONS - ISRAEL / KOREA / IRAN
IRAN
ISREAL
KOREA
1- SOVEREIGN DEBT & CREDIT CRISIS
New Yield Forecast: Yields falling for a little while longer Danske
Is there a bond bubble? Short answer: yes. Brimelow
Fed Bets Scaled Back, Pushing Key Yield Up WSJ
Treasurys fell as U.S. data led many investors to cut bets that the Federal Reserve will buy government bonds on a larger scale.
Bill Gross Telegraphs QE2 Green Light- Buys MBS On Margin ZH
Pimco has just increased its MBS holdings to the highest since July 2009, when Gross was already dumping MBS on the tail end of QE1. The biggest tell however, is that just like before QE1 abd QE Lite were announced, Bill has once again gone on margin, reducing his net cash exposure from $5 billion to ($7.6) billion. And keep in mind this is September: we are certain that once the October results come out, a few weeks after QE2 is effective, TRS will have a material margin position of more than $20 billion, and will have pumped up its MBS holdings up to $100 billion. So now that we are certain that Gross just telegraphed that QE2 is imminent, that leaves us with two questions: 1) why MBS and not USTs? Is Gross saying that Bernanke will once again be forced to come out and buy MBS in addition to USTs? or 2) did Gross just get screwed on his doubling down MBS? With fraudclosure forcing such reputable MBS managers as Gundlach to claim that it will have no impact on their business model, we are also certain that the entire Fashion Island campus is sweating bullets currently. If the entire MBS model is indeed unwound as some speculate, this could well be the end of PIMCO (and how poetic that would be). Yet these are considerations for the future. For now - anyone who may have had an ounce of doubt as to Bernanke's FOMC announcement intentions, can now put it away.
4- STATE & LOCAL GOVERNMENT
5- CENTRAL & EASTERN EUROPE
Regulators close 3 banks in Kan, Mo AP FDIC

Don't Cry For The Banks BI



8- COMMERCIAL REAL ESTATE
9-RESIDENTIAL REAL ESTATE - PHASE II
SEC opens probe into US banks' foreclosures FT
Is MetLife's Foreclosure Process Review By Moody's A Harbinger Of The Excrement Show To Come ZH
As observant readers will recall, the one proximal catalyst that brought down the financial system last time around was something as innocuous as a rating agency downgrade of AIG, which precipitated a waterfall of margin calls and liquidity deficiencies, resulting in the near collapse of capitalism. This in itself was not surprising: it is always the least expected events (i.e., Moody's performing its function honestly and ethically) that tend to have the most adverse impact in a precarious scenario. Which is why when Moody's put MetLife's Home Loan Servicer ratings on downgrade watch it resulted in a chorus of fear and incredulity: after all Wall Street had seen this scenario all too recently. One person whose phone line off the hook was Morgan Stanley's Nigel Dally who sent out a letter to clients today trying to calm everyone down that this was not the apocalyptic event many are fearing it could be. True, as Nigel pointed out, MetLife only has $1.5 billion in mortgages serviced for others per SNL (whose data we presented yesterday when discussing exposure at JPM, WFC and BofA), but the fact that this is sufficient for Moody's to look at the company vis-a-vis its foreclosure practices should set red light everywhere. After all, in all the talk of gloom and doom, has anyone actually done any work to find out just what a home loan servicer downgrade means for the system? We didn't think so. And while MetLife is just $1.5 billion, recall that the Big Three share a quarter of a trillion among them. And yes, they are also about to be downgraded. Here is Morgan Stanley's unsuccessful attempt to make uber-nervous investor feel safe. Alas, it can only get worse from here, and what's worst, with consequences that nobody can really anticipate (ref: AIG).
10- EXPIRATION FINANCIAL CRISIS PROGRAM
11- PENSION & ENTITLEMENTS CRISIS
13- GOVERNMENT BACKSTOP INSURANCE
14- CORPORATE BANKRUPTCIES

China- View from the inside FT


A series of global spats is blamed by Beijing itself on western inability to accept its ascent


Is China's Growth Rate Destined To Be Cut In Half ZH



A new report by MainFirst Bank provides more ammo to the China bears. In "Why China's Growth Rate May Halve" author Bijal Singh has a very gloomy forecast on the country's growth rate, concluding it may "struggle to grow faster than 6%, given that China is now fully employing the vast bulk of its available urban labour force, and given that the Chinese working age population has stopped growing and is on a declining path." Singh takes Rosenberg's earlier rhetorical question about why collapsing profit margins have not yet impacted prices and believes that increasingly more companies will be forced to rationalize their operations, driving a stake straight through the heart of all those pushing for the tech bubble part 2: "Demand growth of 4%-6% may cause Chinese firms to shift focus from growing capacity to better management of existing capacity. Rather than capex equipment providers, computer service firms may be the winners in China over the next five years." The main driver for the GDP growth is that, due to the GDP being a function of job growth and productivity growth, it is the latter of the two which casts the assumption of GDP growth of 8% in perpetuity in doubt. "Over the last decade, productivity growth in China may have been no different to that experienced in the developed world. But China has been able to throw capital at the economy to grow its workforce at a rapid rate without incurring inflationary pressures." Said inflationary pressures are precisely the reason why the country is so cautious to do anything material about either its exchange rate (and today we yet again got confirmation of just who wears the pants in the Sino-US relationship), as well as its interest rate. All in all, changing demographics and economic conditions will make it increasingly difficult for China to manipulate its way into the required growth curve, which may well be the biggest risk to not only the BRIC growth story, but to that of the developed world as well (because now, unlike before somehow, decoupling is expected to work).



More from the report:

Three separate factors were at work: the release of 50 million workers between 1998 and 2005 from the State owned enterprises (SoEs); the estimated 20 to 30 million per annum migration into the urban areas; and the rapid growth in the working age population. In addition, in the late 1990s, urban unemployment was high due to the collapse in Asian demand following the tiger crisis. But all of these factors that allowed the workforce to expand are either no longer positive or indeed are reversing.

Unemployment rates in urban areas are low as evidenced by sharply rising wages, and the fact that net exports are no longer in a secular uptrend. Indeed the current account surplus with the US has been going sideways since 2006. Chinese labour is no longer compellingly competitive. Can the labour pool increase?

The number employed in SoEs has stabilised, and the working age population that was growing at 1.5% pa has peaked and stopped growing. And migration to cities may now turn sluggish. Migrants tend to be young. According to the Ji'nan survey, 58% of migrants are under the age of 25 and 74% are under the age of 30. Not only is the 15-24 age group declining in size by 20% over the next 5 years to 180 million from the current 230 million, but given the number of migrants that have already moved to the cities, the stock of potential young migrants in rural areas has also dwindled. Overall, the urban labour pool may struggle to grow faster than by 2% to 4% (and all due to migration) - the range dependent upon the ability to coax older workers off the land.

So, China's GDP growth is likely to range between 4% and 6%. It is of course possible for China to grow faster, but that would trigger inflation, and possibly political unrest. The Authorities mantra for the future may be "moderate, non-inflationary growth".

Why China's Growth Rate May Halve



19- PUBLIC POLICY MISCUES
---
---
OTHER TIPPING POINT CATEGORIES NOT LISTED ABOVE

24-RETAIL SALES

Consumers Show Signs of Stirring WSJ

U.S. retail sales jumped 0.6% in September on purchases of autos, electronics and appliances. Separately, inflation remained muted.

Retail Sales Rise More Than Forecast; Once Again I Ask "Really-" Mish

Gallup Poll Shows Discretionary Spending at All Time Low; Trends Support Double-Dip Theory Mish

26-GLOBAL OUTPUT GAP

31-FOOD PRICE PRESSURES

32-US STOCK MARKET VALUATIONS
---
---



GENERAL INTEREST

World Trade, Once Rising, Is Starting to Sag Again NYT (Norris)


America's new poor: the end of the middle-class dream Guardian

Flashback to 1870 as Cotton Hits Peak WSJ

Cotton prices touched their highest level since Reconstruction, as a string of bad harvests and demand from China spark worries of a global shortfall.

FLASH CRASH - HFT - DARK POOLS

MARKET WARNINGS

Percent Buy Index Versus Bullish Percent Index Swenlin


John Williams Warns Of "Severe And Violent Sell-Off In Stocks" ZH

Euphoric Inflation Insanity. Buying U.S. stocks because the Fed says it will proactively debase the U.S. dollar is like sitting on the beach in order to get a great view of an incoming tsunami. Any pleasure so derived should be short-lived, when the terror of underlying reality quickly takes hold.

Given the current systemic distortions and extreme irrationality in the equity markets, a severe and violent sell-off in stocks would not be a shock, and it could come with minimal, if any, warning. It also might be coincident with a U.S. dollar-selling panic.

CURRENCY WARS

Only the Weak Survive Roubini

Global Currency Meltdown Browne

Currency tensions persist Reuters

Race to Devalue Would Be 'Fatal': ECB Official CNBC

Currency Chaos- Where Do We Go From Here WSJ

Q3 EARNINGS

GE Revenue Takes a Hit; Energy Drops WSJ

MARKET & GOLD MANIPULATION

AUDIO / VIDEO

QUOTE OF THE WEEK


"The global financial system continues to be unsound in the same way that a Ponzi scheme is unsound: there are not enough cash flows to ultimately service the face value of all the existing obligations over time. A Ponzi scheme may very well be liquid, as long as few people ask for their money back at any given time. But solvency is a different matter - relating to the ability of the assets to satisfy the liabilities."

John Hussman
No Margin of Safety, No Room for Error



BUY ANY BOOK

GET 2 MONTH SUBSCRIPTION TO

MONTHLY MARKET

COMMENTARY

BOOKSTORE
Gordon T Long is not a registered advisor and does not give investment advice. His comments are an expression of opinion only and should not be construed in any manner whatsoever as recommendations to buy or sell a stock, option, future, bond, commodity or any other financial instrument at any time. While he believes his statements to be true, they always depend on the reliability of his own credible sources. Of course, he recommends that you consult with a qualified investment advisor, one licensed by appropriate regulatory agencies in your legal jurisdiction, before making any investment decisions, and barring that, we encourage you confirm the facts on your own before making important investment commitments.ont>
© Copyright 2010 Gordon T Long. The information herein was obtained from sources which Mr. Long believes reliable, but he does not guarantee its accuracy. None of the information, advertisements, website links, or any opinions expressed constitutes a solicitation of the purchase or sale of any securities or commodities. Please note that Mr. Long may already have invested or may from time to time invest in securities that are recommended or otherwise covered on this website. Mr. Long does not intend to disclose the extent of any current holdings or future transactions with respect to any particular security. You should consider this possibility before investing in any security based upon statements and information contained in any report, post, comment or recommendation you receive from him.
READING THE RIGHT BOOKS? NO TIME?
WE HAVE IT ANALYZED & INCLUDED IN OUR LATEST RESEARCH PAPERS!
ACCEPTING PRE-ORDERS
---
TIPPING POINTS
1-SOVEREIGN DEBT & CREDIT CRISIS
2-EU BANKING CRISIS
3-BOND BUBBLE
4-STATE & LOCAL GOVERNMENT
5-CENTRAL & EASTERN EUROPE
6-BANKING CRISIS II
7-RISK REVERSAL
8-COMMERCIAL REAL ESTATE
9-RESIDENTIAL REAL ESTATE - PHASE II
10-EXPIRATION FINANCIAL CRISIS PROGRAM
11-PENSION CRISIS
12-CHRONIC UNEMPLOYMENT
13-GOVERNMENT BACKSTOP INSUR.
14-CORPORATE BANKRUPTCY
15-CREDIT CONTRACTION II
16-US FISCAL IMBALANCES
17-CHINA BUBBLE
18-INTEREST PAYMENTS
19-US PUBLIC POLICY MISCUES
20-JAPAN DEBT DEFLATION SPIRAL
21-US RESERVE CURRENCY.
22-SHRINKING REVENUE GROWTH RATE
23-FINANCE & INSURANCE WRITE-DOWNS
24-RETAIL SALES
25-US DOLLAR WEAKNESS
26-GLOBAL OUTPUT GAP
27-CONFIDENCE - SOCIAL UNREST
28-ENTITLEMENT CRISIS
29-IRAN NUCLEAR THREAT
30-OIL PRICE PRESSURES
31-FOOD PRICE PRESSURES
32-US STOCK MARKET VALUATIONS
33-PANDEMIC
34-
S$ RESERVE CURRENCY
35-TERRORIST EVENT
36-NATURAL DISASTER
---
Book Review- Five Thumbs Up for Steve Greenhut's Plunder! Mish