---
---
---
FREE
COPY
(pdf)
Current Thesis Advisory
62 pages
Published November 2009
EXTEND & PRETEND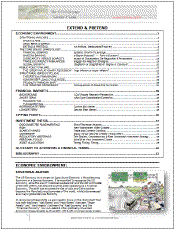 Click page to view Index
Add Promo Code: "Introduction"
in the Subject Heading
---
---
READ ALL THE
"PRESERVE & PROTECT" SERIES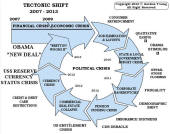 FOR UPCOMING SHOW TIMES SEE: COMMENTARY READER
POSTS: WEDNESDAY 11-10-10
Last Update: 11/11/2021 05:10 AM
SCHEDULE: 1st Pass: 5:30AM EST, 2nd Pass: 8:00 AM, 3rd Pass 10:30 AM. Last Pass 5:30 PM

Complete Legend to the Right, Top Items below.
Articles with highlights, graphics and any pertinent analysis found below.

| | |
| --- | --- |
| LATEST RESEARCH PUBLICATIONS | RSS |
COMMENTARY for all articles by Gordon T Long
CURRENCY WARS: Debase, Default, Deny!

In September 2008 the US came to a fork in the road. The Public Policy decision to not seize the banks, to not place them in bankruptcy court with the government acting as the Debtor-in-Possession (DIP), to not split them up by selling off the assets to successful and solvent entities, set the world on the path to global currency wars.

By lowering interest rates and effectively guaranteeing a weak dollar, the US ignited an almost riskless global US$ Carry Trade and triggered an uncontrolled Currency War with the mercantilist, export driven Asian economies. We are now debasing the US dollar with reckless spending and money printing with the policies of Quantitative Easing (QE) I and the expectations of QE II. Both are nothing more than effectively defaulting on our obligations to sound money policy and a "strong US$". Meanwhile with a straight face we deny that this is our intention.

Though prior to the 2008 financial crisis our largest banks had become casino like speculators with public money lacking in fiduciary responsibility, our elected officials bailed them out. Our leadership placed America and the world unknowingly (knowingly?) on a preordained destructive path because it was politically expedient and the easiest way out of a difficult predicament. By kicking the can down the road our political leadership, like the banks, avoided their fiduciary responsibility. Similar to a parent wanting to be liked and a friend to their children they avoided the difficult discipline that is required at certain critical moments in life. The discipline to make America swallow a needed pill. The discipline to ask Americans to accept a period of intense adjustment. A period that by now would be starting to show signs of success versus the abyss we now find ourselves staring into. A future that is now massively worse and with potentially fatal pain still to come. READ MORE

CURRENCY WARS: Misguided Economic Policy

The critical issues in America stem from minimally a blatantly ineffective public policy, but overridingly a failed and destructive Economic Policy. These policy errors are directly responsible for the opening salvos of the Currency War clouds now looming overhead.

Don't be fooled for a minute. The issue of Yuan devaluation is a political distraction from the real issue – a failure

of US policy leadership. In my opinion the US Fiscal and Monetary policies are misguided. They are wrong! I wrote a 66 page thesis paper entitled "Extend & Pretend" in the fall of 2009 detailing why the proposed Keynesian policy direction was flawed and why it would fail. I additionally authored a full series of articles from January through August in a broadly published series entitled "Extend & Pretend" detailing the predicted failures as they unfolded. Don't let anyone tell you that what has happened was not fully predictable!

Now after the charade of Extend & Pretend has run out of momentum and more money printing is again required through Quantitative Easing (we predicted QE II was inevitable in March), the responsible US politicos have cleverly ignited the markets with QE II money printing euphoria in the run-up to the mid-term elections. Craftily they are taking political camouflage behind an "undervalued Yuan" as the culprit for US problems. Remember, patriotism is the last bastion of scoundres READ MORE
---
---
READER ROADMAP - 2010 TIPPING POINTS aid to positioning COMMENTARY
1-SOVEREIGN DEBT

2-EU BANKING CRISIS
3-BOND BUBBLE

4-STATE & LOCAL GOVERNMENT

5-CENTRAL & EASTERN EUROPE
6-BANKING CRISIS II
7-RISK REVERSAL

8-COMMERCIAL REAL ESTATE

9-RESIDENTIAL REAL ESTATE - PHASE II
10-EXPIRATION FINANCIAL CRISIS PROGRAM
11-PENSION CRISIS

12-CHRONIC UNEMPLOYMENT

13-GOVERNMENT BACKSTOP INSUR.
14-CORPORATE BANKRUPTCY
11-10-10

GEO-POLITICAL TENSIONS - ISRAEL / KOREA / IRAN

IRAN

ISREAL

KOREA

1- SOVEREIGN DEBT & CREDIT CRISIS

More bond buying please Mr Trichet FT Alphaville

Tuesday's market action suggests the market is trying to test the ECB's resolve

Sweden Debt Market Tensions Show ECB What Exit Brings BL

"The implications for Europe could be severe if the ECB doesn't handle things delicately"

HSBC and StanChart call for Basel III rewrite FT

Foreign investors shun risky eurozone bonds FT

Concerns grow over health of peripheral economies

Doubts grow over 'peripheral' eurozone nations FT

4- STATE & LOCAL GOVERNMENT




5- CENTRAL & EASTERN EUROPE



Goldman, Natixis Fight Over Swaps Deal Goes to Trial in London BL



8- COMMERCIAL REAL ESTATE

9-RESIDENTIAL REAL ESTATE - PHASE II

Some judges chastise banks over foreclosure paperwork WP

Rethinking Homeownership Reason


J.P. Morgan Faces Suits Alleging Foreclosure Fraud WSJ

Mortgage Lenders Set Back in Courts WSJ


The push by mortgage companies to accelerate the snarled foreclosure process is running into resistance from judges who are cracking down on sloppy paperwork.




10- EXPIRATION FINANCIAL CRISIS PROGRAM

11- PENSION & ENTITLEMENTS CRISIS




1.2 million people want a job but aren't looking USAT


A heartening jobs report last week masked an ominous statistic: Discouraged workers hit a record 1.2 million.Discouraged workers are those who want a job but aren't counted in the labor force because they've stopped looking for work.

The portion of over-55 workers in the labor force has risen the past decade from about 32% to 40%. Sara Rix, an AARP policy adviser, partly credits older workers' shrinking 401(k) accounts and higher health care costs.Yet that labor participation rate has held steady or edged down slightly in the recession as many older Americans, like their younger counterparts, grew discouraged and stopped looking for jobs. Workers 55 and older totaled 335,000, or 27.5%, of all discouraged workers in October, the single-largest demographic group.


Basically, The "Good" Jobs Report Was A Flat-Out Lie Gluskin Sheff





Employment Rate 58.3% Fell from 58.1%

Participation Rate 64.5% Fell from 64.7%




It is astounding how market commentators leap on every piece of economic data; they merely look at the headline, and then make a judgment on whether it is weak or strong. The U.S. payroll report that came out last Friday was spurious, at best. Yes, yes, the +151,000 headline was nice and well above expectations, but it was also highly concentrated in just a few service sector industries, led by waste management. For an economy gone to waste, maybe that's totally apropos.

But let's get real here. The raw data showed that 919,000 payrolls were somehow created in October, which therefore would have made this the second strongest October in the last 11 years — in October 2009, the tally in the raw nonfarm payroll data was 646,000 even though the economy then was accelerating at a 5% annual rate. That 919,000 not seasonally adjusted surge in October far surpassed what we saw at the peak of the cycle in 2007 (740,000 jobs) as well as the boom periods of 2006 (698,000) and 2005 (727,000). The data bear no resemblance to the reality of an economy barely growing at all in real per capita terms.

For a bond or a stock trader, it all comes down to the headline nonfarm payroll number. For a labour market analyst, what is important is the information that comes from many parts of the Household survey. Who in their right mind could ever refer to the jobs report — it is an entire report, by the way — being strong when the employment-to-population ratio (the "employment rate") dipped two-tenths of a percentage point to 58.3% in October. The labour force plunged 254k and the participation rate fell from 64.7% in September to 64.5% — the lowest level since November 1984! How is that bullish? If not for the slide in the labour force last month, the unemployment rate would have gone back up to 10%

The level of unemployment rose 76k in October and is up now in two of the past three months. They may take issue with Mr. Market's and Mr. Media's response to the headline payroll figure. The Household survey, when put on the comparable footing to the payroll report (the "population and payroll concept adjusted" series), showed a 505k slide in employment last month, the steepest decline of the year. That was certainly no +151k. Not only that, but the Household survey found that 124,000 full-time jobs were lost in October, making it a five-month streak during which 1.1 million of these positions vanished, only replaced in part by 690k part-time workers.

To be sure, the payroll survey flagged upward revisions, an uptick in the workweek and a rebound in work-based pay. But the Household survey is consistent with an economy still mired in deep malaise if not contraction. So which survey is correct? Hard to say. Historically, only 5% of the time do the Household survey and Payroll survey diverge in any given month to this extent, and usually it is the former that has the story right. Time will tell.





13- GOVERNMENT BACKSTOP INSURANCE

14- CORPORATE BANKRUPTCIES


Banks and property firms drop amid tightening concern Shanghai Daily

Xie: "The property market has reached its peak" Caixin

Immelt- China Eases Concerns About Policy WSJ


GE's chief executive said he remained concerned about a Chinese industrial policy that has been widely criticized by foreign businesses as discriminatory, even as he pledged new GE investment there.




19- PUBLIC POLICY MISCUES



---
---
OTHER TIPPING POINT CATEGORIES NOT LISTED ABOVE

24-RETAIL SALES

26-GLOBAL OUTPUT GAP

31-FOOD PRICE PRESSURES

Food price fears as US warns on crop yields FT

Global Grain Reserves Diminish, U.S. Stockpiles in Worse Shape Holly Deyo

Domestically the price of meat, milk, sugar and eggs is already taking a huge upward jump. If the root cause were a single issue, it might be absorbable or at least less damaging. However, multiple factors are hiking food prices and they are only expected to climb.

Food Sellers Grit Teeth, Raise Prices Holly Deyo


32-US STOCK MARKET VALUATIONS
---
---



GENERAL INTEREST

FLASH CRASH - HFT - DARK POOLS

High-Frequency Traders Lobby, Donate to Head Off U.S. Rules BL

The Flash Crash, in Miniature NYT

MARKET WARNINGS

Stocks pull back on China tightening concerns FT

G20 MEETING

Unbalanced worldG20 agreement will be elusive FT

G-20 Unity Born in Crisis Fractures as Leaders Pursue Own Ends BL

President Barack Obama finds himself on the defensive before a summit of world leaders tomorrow as Asian and European counterparts disparage U.S. economic policies they say weaken the dollar and stoke hot-money flows.

A Better G-20 Agenda WSJ Op-Ed
World Bank chief says world heading towards new monetary system

Japan Downplays Prospect of G20 Current Account Deal Reuters

New Report Blasts ETFs for 'Systemic' Risk CNBC

A Lack of Transparency in S.E.C. Disclosure Rule Sorkin

G20 and beyond Bretton Woods II FT
Global and national regulators to split focus

Beijing can afford to stand firm FT

Leading squabblers FT

CURRENCY WARS

China to Tighten Control on Inflows of Overseas Funds BL

China forex regulator seeks to curb 'hot money' AFP

World Bank Says Asia May Need Capital Controls to Curb Bubbles BL

East Asian Exchange Rates and China's Trade Surplus EB


Japan Reenters the Foreign Exchange Market FRBSL

Q3 EARNINGS

ING Says Third-Quarter Net Falls on U.S. Insurance Writedown BL

MARKET & GOLD MANIPULATION

Silver Overbought BeSpoke

Gold surges above $1,400 on Zoellick calls FT

Zoellick's call on gold standard dismissed FT

Zoellick seeks gold standard debate FT

AUDIO / VIDEO

QUOTE OF THE WEEK


"It could unfold very, very quickly. Because deflation is a swing of poverty feedback, it can take awhile to build up. If you try to explain to people what's coming, because it doesn't happen instantly, they tend to go back to sleep. The thing they need to understand, however, is that when it does hit a tipping point, a kind of critical mass, then it can unfold exceptionally quickly. Then it's very much like having the rug pulled out from under your feet. So I tell people all the time, prepare now because it's better to be two years too early than five minutes too late. You can't play with this sort of thing. In September, 2008, we came within a few hours of the banking system seizing up, and that could easily happen again. People wouldn't get a lot of notice. For anyone who's not in the meeting room-it will be too late by the time they find out. My worry is that if there are an enormous number of people who just had the rug pulled out from under their feet, they're going to run around like headless chickens, and the human over-reaction to events will be really responsible for a large percentage of the impact. "

Automatic Earth

BUY ANY BOOK

GET 2 MONTH SUBSCRIPTION TO

MONTHLY MARKET

COMMENTARY

BOOKSTORE
Gordon T Long is not a registered advisor and does not give investment advice. His comments are an expression of opinion only and should not be construed in any manner whatsoever as recommendations to buy or sell a stock, option, future, bond, commodity or any other financial instrument at any time. While he believes his statements to be true, they always depend on the reliability of his own credible sources. Of course, he recommends that you consult with a qualified investment advisor, one licensed by appropriate regulatory agencies in your legal jurisdiction, before making any investment decisions, and barring that, we encourage you confirm the facts on your own before making important investment commitments.ont>
© Copyright 2010 Gordon T Long. The information herein was obtained from sources which Mr. Long believes reliable, but he does not guarantee its accuracy. None of the information, advertisements, website links, or any opinions expressed constitutes a solicitation of the purchase or sale of any securities or commodities. Please note that Mr. Long may already have invested or may from time to time invest in securities that are recommended or otherwise covered on this website. Mr. Long does not intend to disclose the extent of any current holdings or future transactions with respect to any particular security. You should consider this possibility before investing in any security based upon statements and information contained in any report, post, comment or recommendation you receive from him.
WEDNESDAY
11-10-10
NOVEMBER
S
M
T
W
T
F
S
1
2
3
4
5
6
7
8
9
10
11
12
13
14
15
16
17
18
19
20
21
22
23
24
25
26
27
28
29
30
---
TIPPING POINTS
1-SOVEREIGN DEBT & CREDIT CRISIS
2-EU BANKING CRISIS
3-BOND BUBBLE
4-STATE & LOCAL GOVERNMENT
5-CENTRAL & EASTERN EUROPE
6-BANKING CRISIS II
7-RISK REVERSAL
8-COMMERCIAL REAL ESTATE
9-RESIDENTIAL REAL ESTATE - PHASE II
10-EXPIRATION FINANCIAL CRISIS PROGRAM
11-PENSION CRISIS
12-CHRONIC UNEMPLOYMENT
13-GOVERNMENT BACKSTOP INSUR.
14-CORPORATE BANKRUPTCY
15-CREDIT CONTRACTION II
16-US FISCAL IMBALANCES
17-CHINA BUBBLE
18-INTEREST PAYMENTS
19-US PUBLIC POLICY MISCUES
20-JAPAN DEBT DEFLATION SPIRAL
21-US RESERVE CURRENCY.
22-SHRINKING REVENUE GROWTH RATE
23-FINANCE & INSURANCE WRITE-DOWNS
24-RETAIL SALES
25-US DOLLAR WEAKNESS
26-GLOBAL OUTPUT GAP
27-CONFIDENCE - SOCIAL UNREST
28-ENTITLEMENT CRISIS
29-IRAN NUCLEAR THREAT
30-OIL PRICE PRESSURES
31-FOOD PRICE PRESSURES
32-US STOCK MARKET VALUATIONS
33-PANDEMIC
34-
S$ RESERVE CURRENCY
35-TERRORIST EVENT
36-NATURAL DISASTER
---
READING THE RIGHT BOOKS? NO TIME?
WE HAVE IT ANALYZED & INCLUDED IN OUR LATEST RESEARCH PAPERS!
ACCEPTING PRE-ORDERS
Book Review- Five Thumbs Up for Steve Greenhut's Plunder! Mish