---
---
---
FREE
COPY
(pdf)
Current Thesis Advisory
62 pages
Published November 2009
EXTEND & PRETEND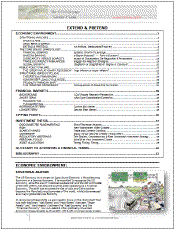 Click page to view Index
Add Promo Code: "Introduction"
in the Subject Heading
---
---
READ ALL THE
"PRESERVE & PROTECT" SERIES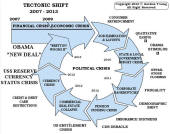 FOR UPCOMING SHOW TIMES SEE: COMMENTARY READER
Last Update: 12/10/2021 04:24 AM
SCHEDULE: 1st Pass: 5:30AM EST, 2nd Pass: 8:00 AM, 3rd Pass 10:30 AM. Last Pass 5:30 PM

Complete Legend to the Right, Top Items below.
Articles with highlights, graphics and any pertinent analysis found below.

| | |
| --- | --- |
| LATEST RESEARCH PUBLICATIONS | RSS |
COMMENTARY for all articles by Gordon T Long
CURRENCY WARS: Debase, Default, Deny!

In September 2008 the US came to a fork in the road. The Public Policy decision to not seize the banks, to not place them in bankruptcy court with the government acting as the Debtor-in-Possession (DIP), to not split them up by selling off the assets to successful and solvent entities, set the world on the path to global currency wars.

By lowering interest rates and effectively guaranteeing a weak dollar, the US ignited an almost riskless global US$ Carry Trade and triggered an uncontrolled Currency War with the mercantilist, export driven Asian economies. We are now debasing the US dollar with reckless spending and money printing with the policies of Quantitative Easing (QE) I and the expectations of QE II. Both are nothing more than effectively defaulting on our obligations to sound money policy and a "strong US$". Meanwhile with a straight face we deny that this is our intention.

Though prior to the 2008 financial crisis our largest banks had become casino like speculators with public money lacking in fiduciary responsibility, our elected officials bailed them out. Our leadership placed America and the world unknowingly (knowingly?) on a preordained destructive path because it was politically expedient and the easiest way out of a difficult predicament. By kicking the can down the road our political leadership, like the banks, avoided their fiduciary responsibility. Similar to a parent wanting to be liked and a friend to their children they avoided the difficult discipline that is required at certain critical moments in life. The discipline to make America swallow a needed pill. The discipline to ask Americans to accept a period of intense adjustment. A period that by now would be starting to show signs of success versus the abyss we now find ourselves staring into. A future that is now massively worse and with potentially fatal pain still to come. READ MORE

CURRENCY WARS: Misguided Economic Policy

The critical issues in America stem from minimally a blatantly ineffective public policy, but overridingly a failed and destructive Economic Policy. These policy errors are directly responsible for the opening salvos of the Currency War clouds now looming overhead.

Don't be fooled for a minute. The issue of Yuan devaluation is a political distraction from the real issue – a failure

of US policy leadership. In my opinion the US Fiscal and Monetary policies are misguided. They are wrong! I wrote a 66 page thesis paper entitled "Extend & Pretend" in the fall of 2009 detailing why the proposed Keynesian policy direction was flawed and why it would fail. I additionally authored a full series of articles from January through August in a broadly published series entitled "Extend & Pretend" detailing the predicted failures as they unfolded. Don't let anyone tell you that what has happened was not fully predictable!

Now after the charade of Extend & Pretend has run out of momentum and more money printing is again required through Quantitative Easing (we predicted QE II was inevitable in March), the responsible US politicos have cleverly ignited the markets with QE II money printing euphoria in the run-up to the mid-term elections. Craftily they are taking political camouflage behind an "undervalued Yuan" as the culprit for US problems. Remember, patriotism is the last bastion of scoundres READ MORE
---
---
READER ROADMAP - 2010 TIPPING POINTS aid to positioning COMMENTARY
1-SOVEREIGN DEBT

2-EU BANKING CRISIS
3-BOND BUBBLE

4-STATE & LOCAL GOVERNMENT

5-CENTRAL & EASTERN EUROPE
6-BANKING CRISIS II
7-RISK REVERSAL

8-COMMERCIAL REAL ESTATE

9-RESIDENTIAL REAL ESTATE - PHASE II
10-EXPIRATION FINANCIAL CRISIS PROGRAM
11-PENSION CRISIS

12-CHRONIC UNEMPLOYMENT

13-GOVERNMENT BACKSTOP INSUR.
14-CORPORATE BANKRUPTCY
12-09-10
1- SOVEREIGN DEBT & CREDIT CRISIS
For Europe, a crisis too good to waste MW
Deutsche Bank Offers `Plan B' for ECB Crisis Fight- Euro Credit BL
The European Central Bank should draft commercial lenders as allies in its fight to stem the euro-region financial crisis by giving them incentives to buy bonds of debt-swamped governments, Deutsche Bank AG says.
In his proposed "Plan B," London-based Deutsche Bank economist Gilles Moec said the ECB would limit collateral for one-year central bank loans to investment-grade sovereign paper rated less than AAA, encouraging purchases of debt sold by Spain, Italy, Portugal and Ireland. He also suggested a "margin-call holiday," freeing banks from providing more collateral if the value of the swapped bonds falls.
IRELAND
Harsh Irish budget fails to stem eurozone debt crisis fears Telegraph
George Osborne to set cap on UK loan to Ireland Guardian
ICELAND
Iceland Cuts Main Rate to 4.5% as Stable Krona Cools Inflation BL
JAPAN
time (et)
report
period
Actual
Consensus
forecast
previous
Thursday, Dec. 9
8:30 am
Jobless claims
Dec.4
425,000
436,000
10 am
Wholesale inventories
Oct.
N/A
1.5%
12 pm
Household debt
3Q
N/A
-2.3%
Banks in Europe Fail Stress Tests With No Authority BL
QE2's days are numbered Grannis
US Treasuries hit by biggest sell-off in two years FT
Follows soaring borrowing costs for western goverments
Bond Vigilantes Could Target US: Roubini CNBC
Bond Vigilantes May Thwart Tax Deal Forsyth
Eurozone bond markets face testing run FT
4- STATE & LOCAL GOVERNMENT
Fate of Build America Bonds in dispute Reuters
Secret GOP plan: Push states to declare bankruptcy and smash unions Pethokoukis
Bank of America Deal in Muni Case May Be `Tip of the Iceberg' BL


5- CENTRAL & EASTERN EUROPE
Low Rates Squeeze Financial Industry
WSJ

At banks with more than $1 billion in assets, net interest margin has fallen to 3.74% as of Sept. 30 from 3.85% in March, according to the Federal Deposit Insurance Corp. The percentage measures how much banks earn from loans and other assets compared with what is paid to depositors.
"We have probably seen the high-water mark for margins in the third quarter," says Mark Fitzgibbon, an analyst at Sandler O'Neill & Partners LP. "In the next several quarters, we will see it move lower."
8- COMMERCIAL REAL ESTATE
9-RESIDENTIAL REAL ESTATE - PHASE II
No relief in sight for U.S. housing Reuters
Toll CEO Sees Nascent Rebound... BL
Mortgage Applications Declined Slightly Last Week Reuters
10- EXPIRATION FINANCIAL CRISIS PROGRAM
11- PENSION & ENTITLEMENTS CRISIS
Tax-Cut Deal Alone Won't Add Enough Jobs
El-Erian


Food Stamp Rolls Continue to Rise WSJ

13- GOVERNMENT BACKSTOP INSURANCE
Fannie, Freddie Pressed on Mortgages WSJ

Fannie Mae and Freddie Mac, which own or guarantee about half of all first-lien mortgages in the U.S., have been highly reluctant to reduce loan balances...
14- CORPORATE BANKRUPTCIES

ADB revises China's GDP expansion upward to 10.1% Shanghai Daily

Academy says China's housing prices are 30 pct overpriced Shanghai Daily

China is 'doing right thing' to curb inflation: Jim Rogers Xinhua



19- PUBLIC POLICY MISCUES
Obama facing tough sell in own party on tax deal AP
If Democrats kill the package, it would mark a stunning defeat for Obama...
U.S. fiscal health worse than Europe's: China adviser Reuters
Rogers: U.S. government inflation data is "a sham" Reuters
For Obama, Tax Deal Is a Back-Door Stimulus Plan NYT (Leonhardt)
Tax cuts, Oprah-style Salmon
Democrats not happy with Obama CNN
The Economic Incompetence Of The Political Class Forbes
---
---
OTHER TIPPING POINT CATEGORIES NOT LISTED ABOVE

24-RETAIL SALES

26-GLOBAL OUTPUT GAP

31-FOOD PRICE PRESSURES

32-US STOCK MARKET VALUATIONS
---
---



GENERAL INTEREST

Death of the crisis has been exaggerated Harrison

The Perils of Bailouts Bear's Lair

Private equity wins, U.S. creditors lose Saft

What will 2011 bring? Triple-digit oil Rubin

FLASH CRASH - HFT - DARK POOLS

MARKET WARNINGS

CURRENCY WARS

It isn't QE2 that's flooding Asia with Hot Money Asia Sentinel

the data actually given by the ADB suggest that the main cause of upward pressure has been the rise in the current account surpluses of these countries. The only one where such inflows have been very significant is China, which has resisted significant currency appreciation and kept its interest rates at levels which make no sense for an economy growing at 9 percent and experiencing 3-4 percent inflation.

Taking the four main Asean countries together (Indonesia, Malaysia, Thailand and the Philippines) the ADB data shows that in the first half of 2010 surpluses on the aggregated capital accounts amounted to just 1.2 percent of GDP while current account surpluses were 4.3 percent. "Errors and omissions" showed an outflow of a massive 2.3 percent.

The small net capital inflow was in contrast to 2009 when there was net outflow amounting to 4.5 percent of GDP following a similar outflow for 2008 – which saw inflow in the first half of the year then massive outflow as the global crisis hit.

Looking at the individual countries within this group, it is clear that the two with the lowest current account surpluses, Thailand and Indonesia, have also been the least concerned to prevent their currencies rising more than others in the region. Although they have imposed some controls, they are still more easily accessed than the Malaysian ringgit which, judging by a current surplus now at 15 percent of GDP and above 10 percent for a long period, should have appreciated far more than has been the case.

The story is a little different for the Asian Newly Industrialized Countries – Korea, Taiwan, Hong Kong and Singapore – but again upward currency pressure comes mainly from current account surpluses which totaled 7.7 percent of GDP in the first half of this year while capital inflow was just 1.6 percent. The previous two years saw wild swings in the capital account as money which flooded out in 2008 flooded back in 2009 but on balance saw a small net outflow. Meanwhile current account surpluses have never fallen below 4.3 percent (in the first half of 2008) and hit 8 percent for the whole of 2009.

Korea has surely faced a surge of foreign money this year, much into a bond market offering higher returns than elsewhere as well as the prospect of currency appreciation. But the won has done no more than make up for its steep fall and capital outflow in 2008. Its current account surplus has been rising and clearly justifies a stronger won, at least against the yen.

But Korea is less of an offender than Taiwan, whose current surplus has been rising strongly and is now 8 percent of GDP, yet its currency has appreciated by a mere 5 percent against the dollar over the past year and money growth and inflation are low. Taiwan maintains by far the tightest controls of the NIEs, not a policy designed to win friends overseas.

It is only China which has seen a large net capital inflow – 3.6 percent of GDP – as well as current account surplus – 5 percent of GDP in the first half of this year following a 6 percent current account and 2.9 percent capital account for 2009 as a whole despite its capital controls and closely managed exchange rate.

China has been attempting to tighten controls to prevent this inflow from adding to already too high money growth. But resistance to significant appreciation may be having a more disruptive impact than would allowing the currency to rise another 10-15 percent.

China may be in receipt of some of those US dollars which Bernanke is endeavoring to create. But undervaluation attracts capital like nothing else so it is more than likely that China is attracting surpluses being generated elsewhere in Asia and flowing out. As for money supply growth, China's 19 percent rise in M2 this year contrasts with a US rise of a mere 3.5 percent. So who is really printing money?

For East Asia as a whole there is clearly massive scope for consumption growth in China, Taiwan and to a lesser extent Korea and equally massive scope for investment growth in the ASEAN four – preferably in productive assets not monuments like new skyscrapers in low density Kuala Lumpur.


MARKET & GOLD MANIPULATION

SPDR Gold Trust holdings slip to 1,297.726 tonnes Reuters

Gold vs. Silver BeSpoke

AUDIO / VIDEO

QUOTE OF THE WEEK





"Germany cannot keep paying for bail-outs without going bankrupt itself. This is frightening people. You cannot find a bank safe deposit box in Germany because every single one has already been taken and stuffed with gold and silver. It is like an underground Switzerland within our borders. People have terrible memories of 1948 and 1923 when they lost their savings."

Professor Wilhelm Hankel, of Frankfurt University
EU rescue costs start to threaten Germany itself - Telegraph


"We're not swimming in money, we're drowning in debts"

German finance minister Wolfgang Schäuble before Bundestag
EU rescue costs start to threaten Germany itself - Telegraph

BUY ANY BOOK

GET 2 MONTH SUBSCRIPTION TO

MONTHLY MARKET

COMMENTARY

BOOKSTORE
Gordon T Long is not a registered advisor and does not give investment advice. His comments are an expression of opinion only and should not be construed in any manner whatsoever as recommendations to buy or sell a stock, option, future, bond, commodity or any other financial instrument at any time. While he believes his statements to be true, they always depend on the reliability of his own credible sources. Of course, he recommends that you consult with a qualified investment advisor, one licensed by appropriate regulatory agencies in your legal jurisdiction, before making any investment decisions, and barring that, we encourage you confirm the facts on your own before making important investment commitments.ont>
© Copyright 2010 Gordon T Long. The information herein was obtained from sources which Mr. Long believes reliable, but he does not guarantee its accuracy. None of the information, advertisements, website links, or any opinions expressed constitutes a solicitation of the purchase or sale of any securities or commodities. Please note that Mr. Long may already have invested or may from time to time invest in securities that are recommended or otherwise covered on this website. Mr. Long does not intend to disclose the extent of any current holdings or future transactions with respect to any particular security. You should consider this possibility before investing in any security based upon statements and information contained in any report, post, comment or recommendation you receive from him.
THURSDAY
12-09-10
DECEMBER
S
M
T
W
T
F
S
1
2
3
4
5
6
7
8
9
10
11
12
13
14
15
16
17
18
19
20
21
22
23
24
25
26
27
28
29
30
31
---
TIPPING POINTS
1-SOVEREIGN DEBT & CREDIT CRISIS
2-EU BANKING CRISIS
3-BOND BUBBLE
4-STATE & LOCAL GOVERNMENT
5-CENTRAL & EASTERN EUROPE
6-BANKING CRISIS II
7-RISK REVERSAL
8-COMMERCIAL REAL ESTATE
9-RESIDENTIAL REAL ESTATE - PHASE II
10-EXPIRATION FINANCIAL CRISIS PROGRAM
11-PENSION CRISIS
12-CHRONIC UNEMPLOYMENT
13-GOVERNMENT BACKSTOP INSUR.
14-CORPORATE BANKRUPTCY
15-CREDIT CONTRACTION II
16-US FISCAL IMBALANCES
17-CHINA BUBBLE
18-INTEREST PAYMENTS
19-US PUBLIC POLICY MISCUES
20-JAPAN DEBT DEFLATION SPIRAL
21-US RESERVE CURRENCY.
22-SHRINKING REVENUE GROWTH RATE
23-FINANCE & INSURANCE WRITE-DOWNS
24-RETAIL SALES
25-US DOLLAR WEAKNESS
26-GLOBAL OUTPUT GAP
27-CONFIDENCE - SOCIAL UNREST
28-ENTITLEMENT CRISIS
29-IRAN NUCLEAR THREAT
30-OIL PRICE PRESSURES
31-FOOD PRICE PRESSURES
32-US STOCK MARKET VALUATIONS
33-PANDEMIC
34-
S$ RESERVE CURRENCY
35-TERRORIST EVENT
36-NATURAL DISASTER
---
READING THE RIGHT BOOKS? NO TIME?
WE HAVE IT ANALYZED & INCLUDED IN OUR LATEST RESEARCH PAPERS!
ACCEPTING PRE-ORDERS
Book Review- Five Thumbs Up for Steve Greenhut's Plunder! Mish